Let's learn Vietnamese history through a visit to Tan Trao special national historical relic-where President Ho Chi Minh and Central agencies lived and worked in the resistance war against the French colonialists, situated in territory of communes: Tan Trao, Minh Thanh, Trung Yen, Binh Yen, Luong Thien (Son Duong district); Kim Quan, Trung Son, Hung Loi, Trung Minh, Dao Vien, Cong Da, Phu Thinh (Yen Son district).
The Tan Trao historical site has a total area of 561.1 km2 with 18 typical relics and vestiges recognized as National Historical Relic.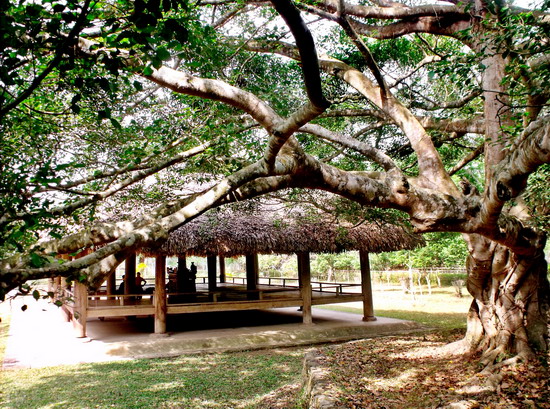 Of which, Na Nua vestige includes Na Nua hut, where President Ho Chi Minh lived and worked from late May to 22nd August 1945, situated at the Western slope of Na Lua mountain; about 20 km from Na Nua hut to the West is the hut of guards protecting President.; Radio Transmitter hut, communication center between Viet Minh front and allied force in Con Minh, China; Ally hut, marking cooperation between Viet Minh front and allied delegation; Meeting hut, about 20 m from Na Lua hut to the North was set up to organize National Party Congress during 3 days (from 13th to 15th August 1945).
Tran Trao banyan tree: where General Vo Nguyen Giap read the military order No.1 of the Uprising Committee to command the Liberation Army to march towards Hanoi to liberate it on August 16, 1945.
Tan Trao Communal House: where the National Congress meeting took place on August 16-17, 1945
Hong Thai Communal House: where President Ho Chi Minh stayed when he came to Tan Trao from Pac Po (Cao Bang) on May 21, 1945. This is also the place to welcome the delegates of the congress.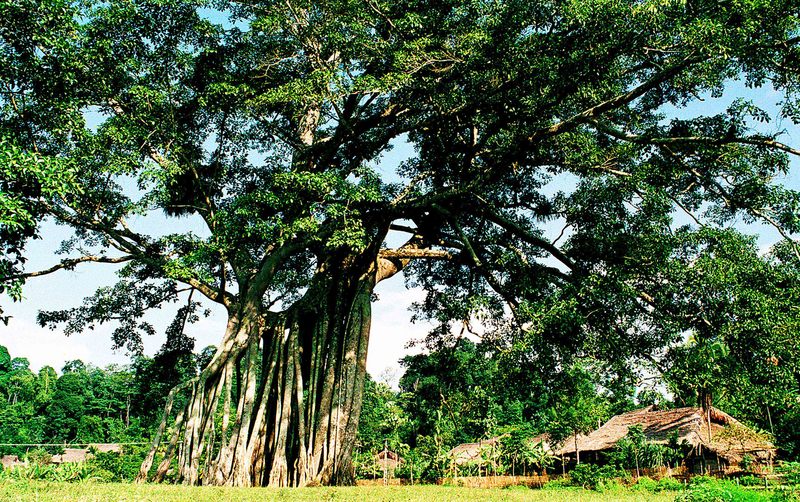 With the above historical and cultural values, Prime Minister acknowledged Tran Trao historical site as Special National Historical Relic on 16th August.