In addition to familiar destinations such as Hon Tam, Hon Mun, Con Se Tre in beautiful coastal Nha Trang city, there is a not- to be – miss spot called Dam Bay.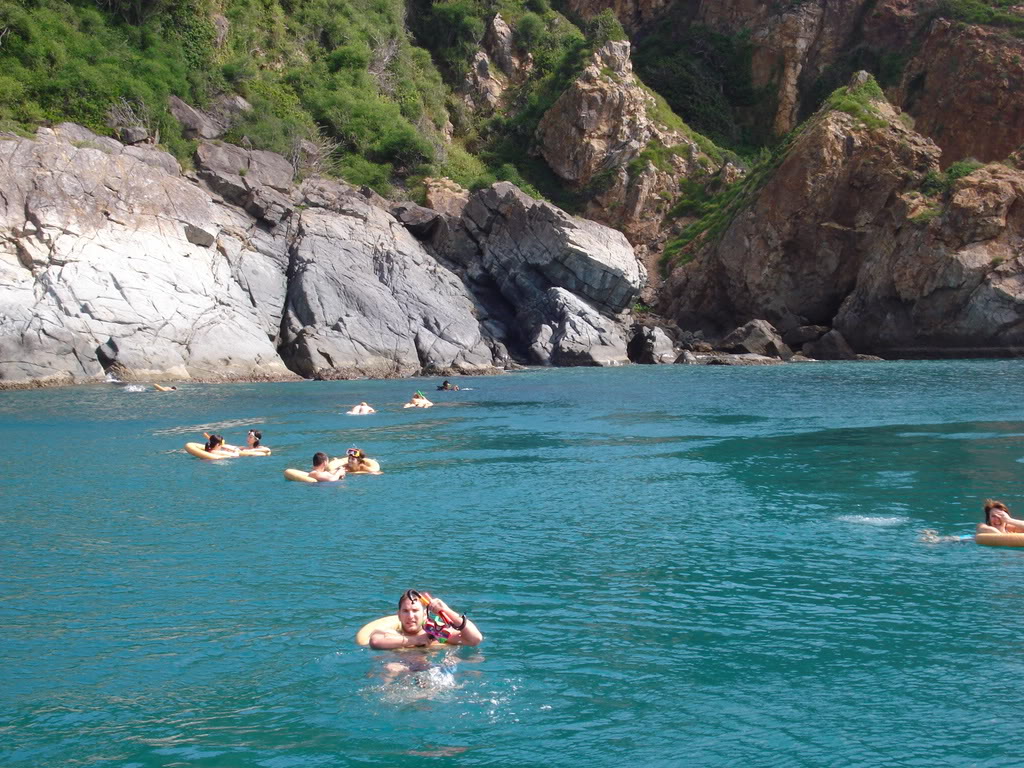 To reach Dam Bay, tourists have to take 15 minute high-speed boat ride and 45 minute tourism wooden boat. When landing at the wharf near to Nha Trang Institute of Oceanography, tourists get down out of the canoe, go straight to Hon Mun island and get on glass-bottom boat to see what the life is like below the water in the ocean. The stunning coral reefs, colorful fish… a whole ocean world is going on right in front of your eyes through crystal glass.
It is very safe to swim at the beach because Dam Bay is situated in a closed gulf surrounded by mountains. It is really a perfect destination for tourists who are interest in form of travel like "Robinson on desert island".
Moreover, Dam Bay is also a complex of pristine rapids and mountains attractive to exploration lovers. Coral reefs in Dam Bay are as gorgeous as other islands in Nha Trang. Thus, this place is very ideal for scuba diving activity.
Traveling to Dam Bay, you will escape from bustling life in urban area to immerse in peaceful atmosphere when sitting in small hutches standing at the foot of the mountain. Many tourists said that they like to enjoy seafood at floating restaurant and admire the vast sea at the same time. At noon, you will have a buffet party with 20 seafood courses arranged on basket boats beside coconut trees.