Truc Lam Bach Ma monastery is about 30 km from the South-west of Hue city, belonging the system of Bach Ma Mountain. The mountain is covered by clouds throughout the year, thereby the climate is always cool and fresh.
Every day, there are hundreds of arrivals flocking to the monastery to take a sightseeing and offer incense.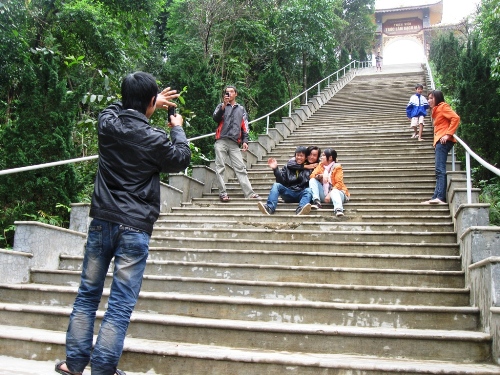 Not only an ideal place for practice , the monastery is also famous for its peaceful scenic landscape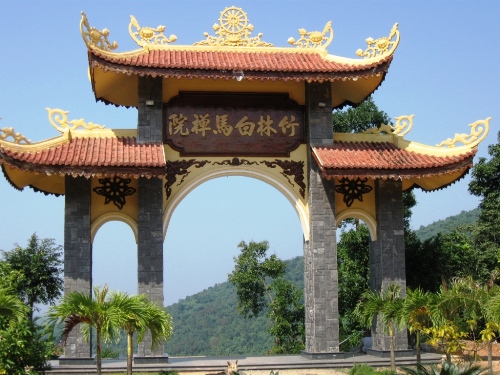 To reach the monastery, the visitors have to enter Tam quan gate of 11 m wide, 10 m high at the edge of the hill.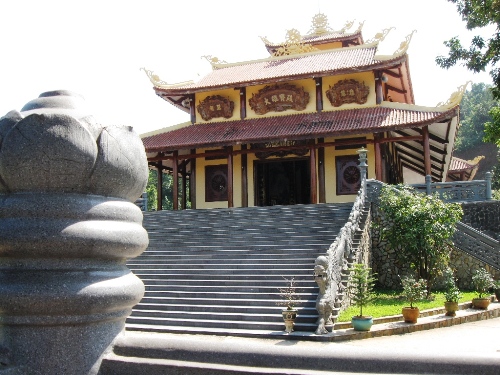 The first architectural work situated behind the Tam Quan gate is  sanctum
According to local people, despite of summer, the weather in the monastery is quite cold in the evening. Therefore, visitors should use blanket if you intend to stay over night at this place.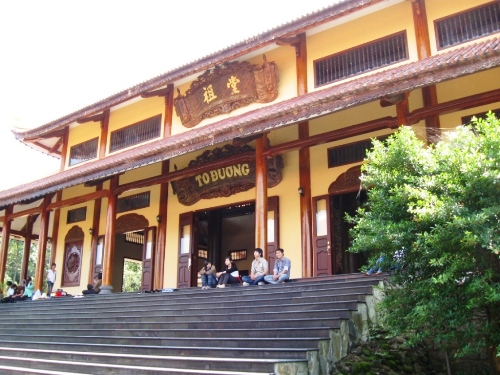 The To Duong building of 25.5  m wide, 17.5 m high that worships Bodhidharma lying against the mountain's wall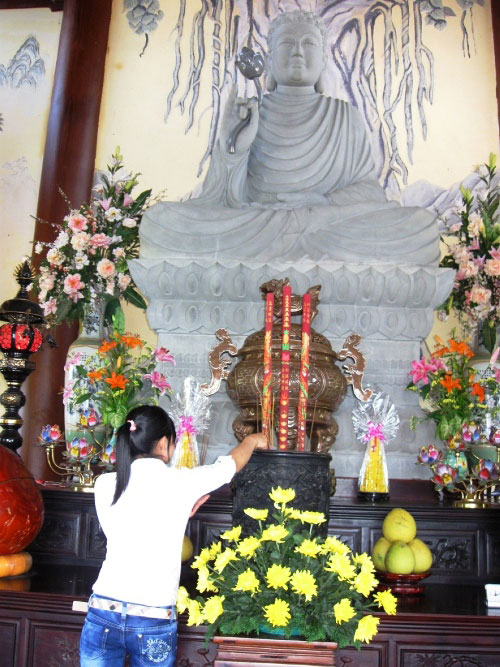 A visitor offters incense to Buddha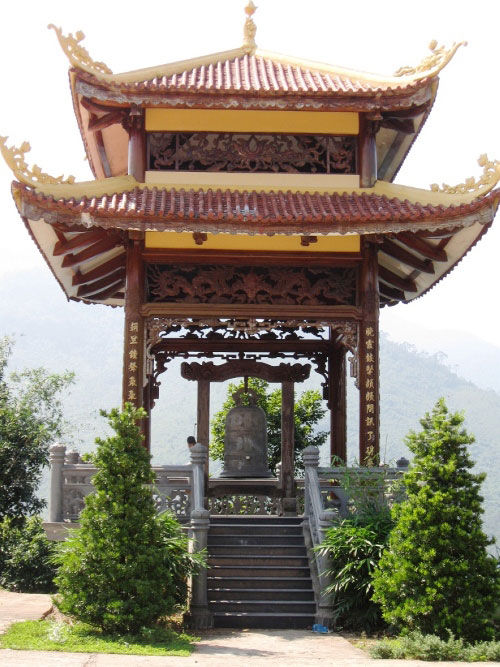 Bell floor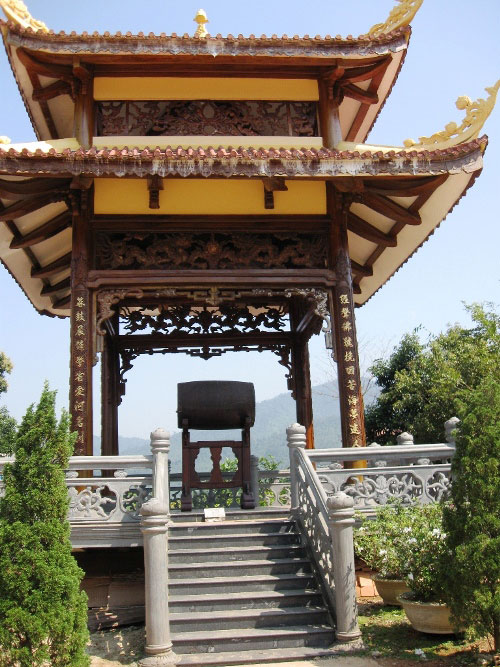 Drum floor  has the same area as bell floor: 49 m2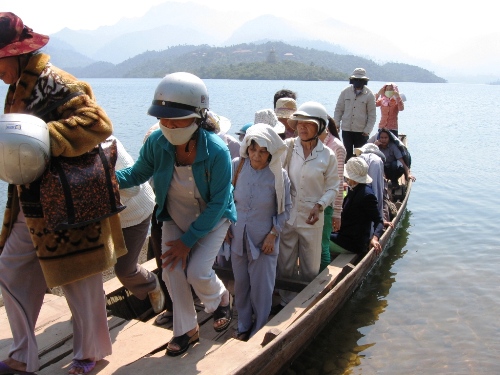 To reach the pagoda lying behind primitive forests, the visitors have to take a 10-minute boat across Truoi lake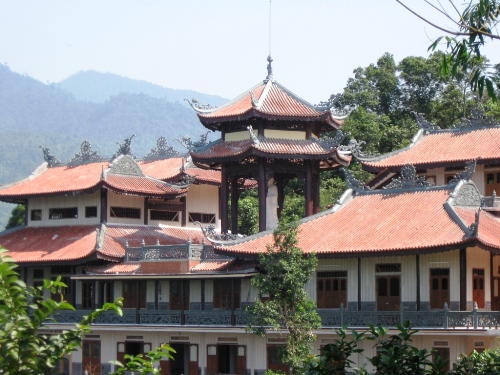 The residence of head monk (situated on the right of To Duong building): 10 m in width, 12 m in height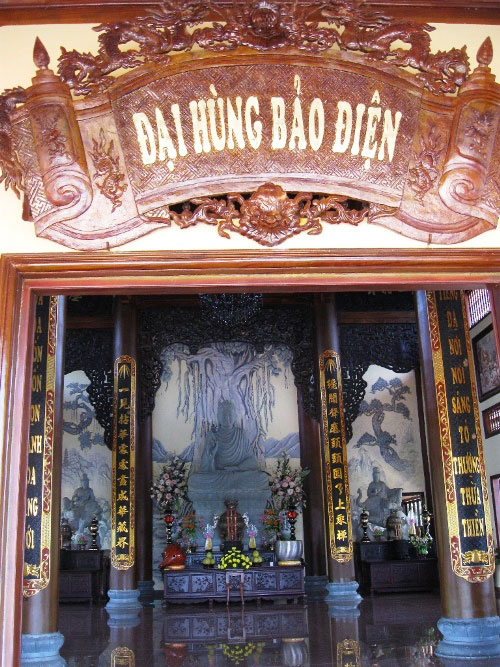 Dai Hung Bao temple, where worships Tathagata Buddha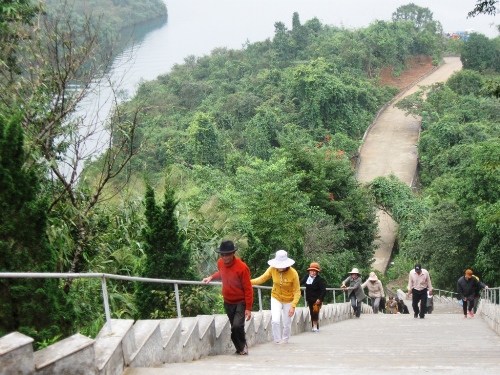 174-step stairs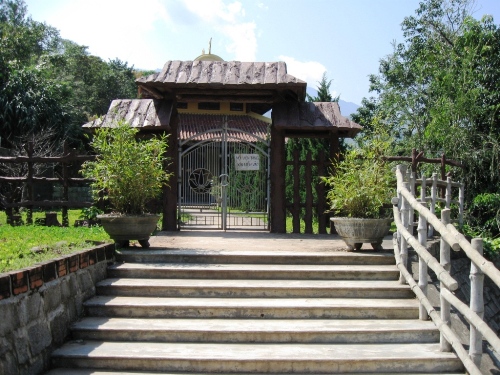 The elegant residence of the monks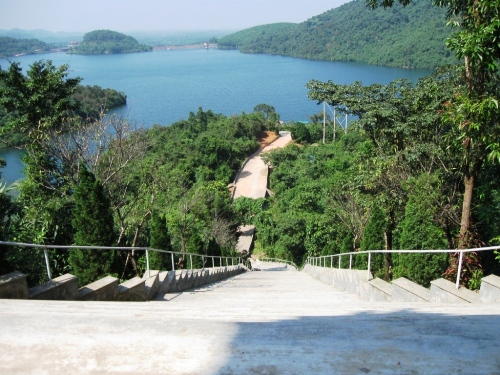 Bach Ma Truc Lam monastery, the meeting place of water, mountains, clouds and sky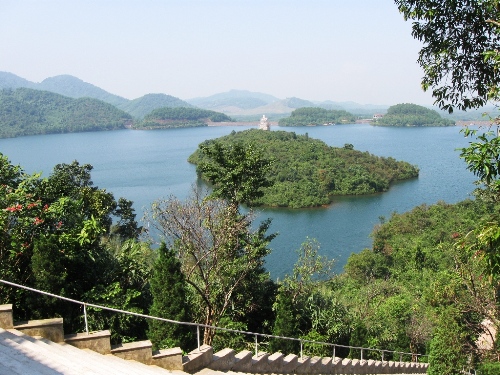 The island where places Shakyamuni Buddha stone statue of 24 m high, 1,5000 tons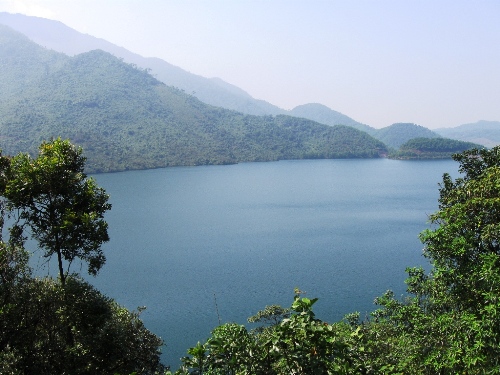 Thanks to being located in the complex of Bach Ma Mountain, the climate in the monastery is year-round cool and fresh.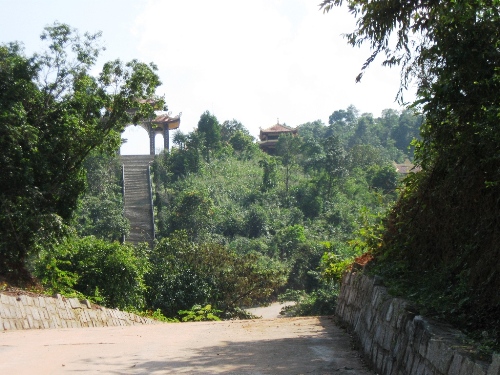 The romantic entrance to the pagoda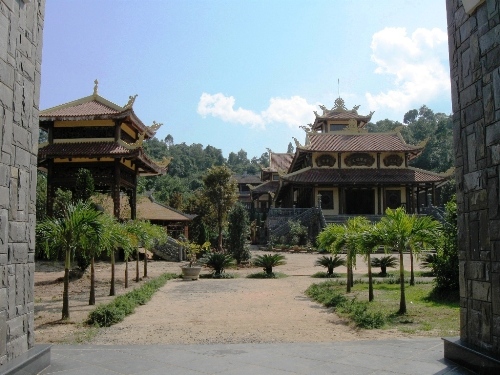 The unique architecture from the view of Tam Quan gate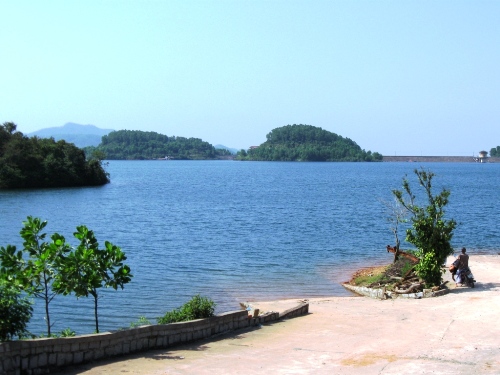 The sparkling blue water in Truoi lake. The visitor could take a tour of the lake by boat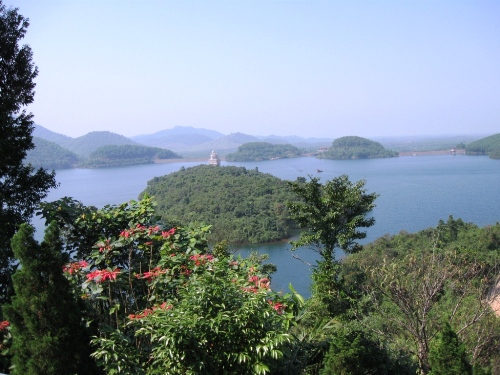 The monastery in flower bloom season
Built on 30th March 2006, the Truc Lam Bach Ma monastery is really an ideal place for practice . Thanks to picturesqure scenery, the amount of visitors travel to the temple constantly increase year by year..