Holi is a traditional Hindu festival that marks the end of winter and arrival of spring. Known widely as the Festival of Colour, it is a celebration of colour, love, as well as the triumph of good over evil.
Every year, Holi is overserved in the evening of the full moon that comes in 'Phalguna' (it usually falls between February and March), carrying on into the next day. The first evening is known as Holika Dahan. People traditionally gather around a bonfire to pray for evil to be destroyed by good and eat favourite food. On the second day of festival, called Rangwali Holi, people chase each other around and throw water with powders (known as gulal) colored red, yellow, blue, green one another. Each colour is used to represent different things. Red reflects love, blue is the colour of Krishna (Hindu deity), yellow is the colour of turmeric and green symbolizes spring and new beginnings.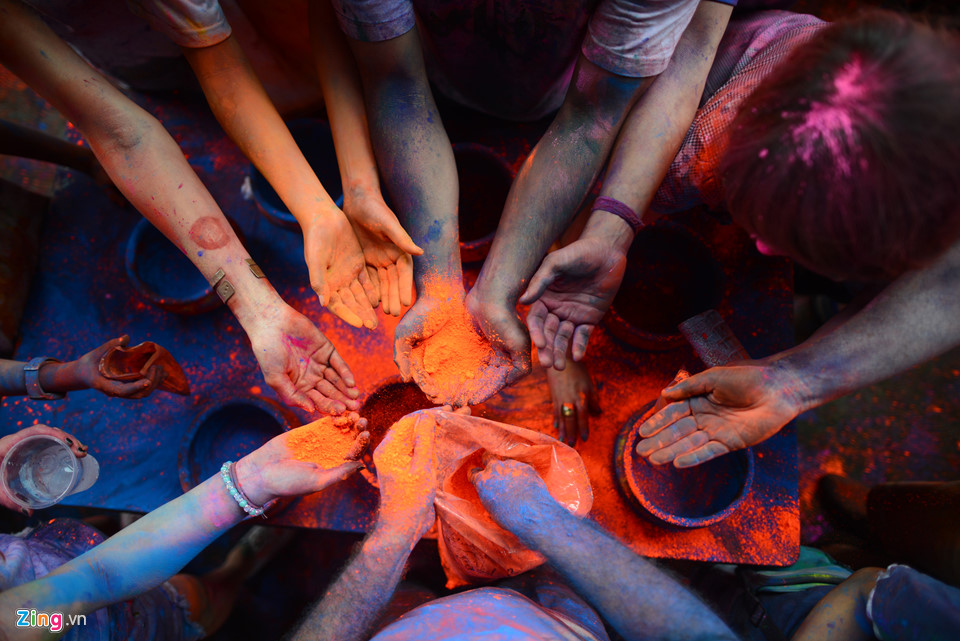 Although the festival originated in India, it has been adopted in many places around the world, including Vietnam. Holi is mostly considered as a time for friends, families and communities to get together and enjoy themselves.
This year, Holi Festival of Colors takes place once again on Sunday, April 1st, at Kinder Park, 614 Lac Long Quan, Tay Ho between 11 am-2:30 pm. This is the annual event organized by INCHAM Hanoi (Indian business chamber in Vietnam).
Let's countdown to that day and have fun together.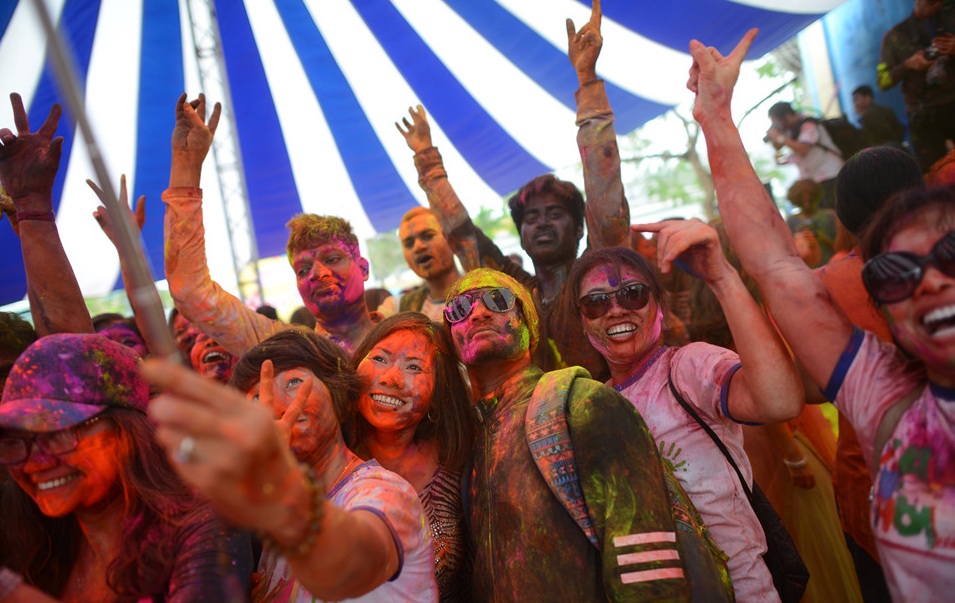 Ticket price
Kids (6-12 years old): 200,000 VND (free entrance for kids under 6 years old)
Adults:
550,000 VND (purchase before March 22)
600,000 VND (purchase after March 22)
700,000 VND (sold at gate)
Hotline: 096 481 0618
Fanpage: https://www.facebook.com/HoliInHanoi2018/
Where to buy:
* Ingham Hanoi Office – 7th Floor, ATS Building, 252 Hoang Quoc Viet (from 9am to 5pm during week days)
* Namaste Ha Noi – 46 Tho Nhuom, Hoan Kiem
* Zaika Restaurant – 13 Hang Dieu, Hoan Kiem
* IBiero Craft Beer – 99 Le Duan, Hoan Kiem
* Spices Taste of India – 17T5 Hoang Dao Thuy, Thanh Xuan
* N Square – 51 To Ngoc Van, Tay Ho
* Dalcheeni Hanoi – 100 Xuan Dieu, Tay Ho
* India Palace Restaurant – 10 Quang An, Xuan Dieu, Tay Ho
* Click-Space Coworking – 76 To Ngoc Van, Tay Ho
* J.A.F.A Restaurant – The Clubhouse G2/G3 Ciputra, Tay Ho
Image source: news.zing.vn