On the evening of 11th May, thousands of people attended opening ceremony Culture, Sports, Tourism Week of Red river delta and the 2nd Flamboyant Festival with participation of national and international art troupes.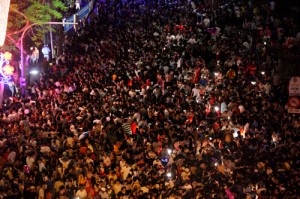 Every way leading to Haiphong city's centre where taking place Carnival festival is crowded compactly from early 6pm. This is considered as the main event of  National Tourism Year 2013 od Red river deltal-Haiphong hosted by port city.
Theme "Red river civilization" exploited distinctly native civilization values which include traditions, lifestyles as well as skill and spirit of Vietnamese people by unique art images of every local belongs to Red river delta.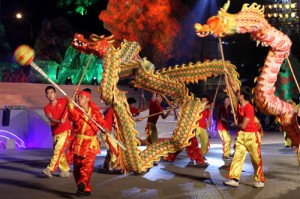 Culture, sports, tourism week of Red river delta and the 2nd flamboyant festival of Haiphong in 2013 participated by 8 international art troupes from 7 nations of India, Cambodia, Korea, Lao, China, China, Russia.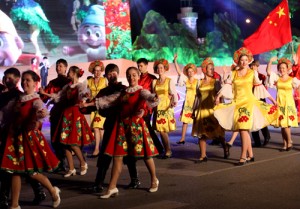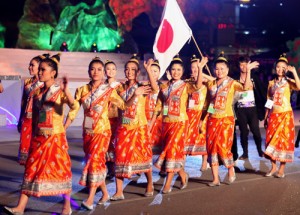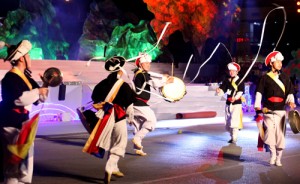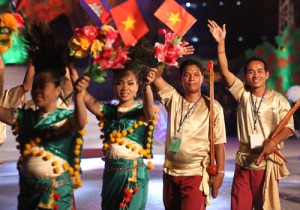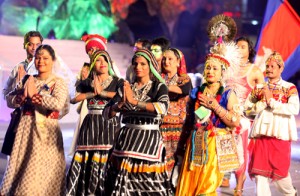 Many local identity featuring activities and unique festivals symbolizing provinces of Red river delta were represented such as: Yen Tu Festival (Quang Ninh), Keo pagoda festival (Thai Binh),  Giong festival (Hanoi), Chu Dong Tu-Tien Dung festival (Hung Yen), Tay Thien festival (Vinh Phuc), Phu Day festival (Nam Dinh), Con Son-Kiep Bac festival (Hai Duong), Hoa Lu ancient capital festival (Ninh Binh), Tich Dien (Ha Nam), Lim festival (Bac Ninh), buffalo fighting festival (Haiphong).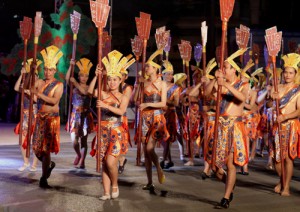 Following the colourful Carnaval festival is art program with theme "Red river civilization"to kick off Culture, Sports, Tourism week of Red river delta. Plentiful local folk songs were performanced on a large and beautiful stage.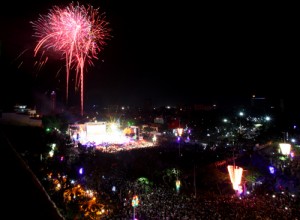 The opening ceremony ended with stunning 10 minute firework display. Haiphong people and tourists are looking forward to enjoy fantastic unique performances of ASEAN countries and China during the week of festival.