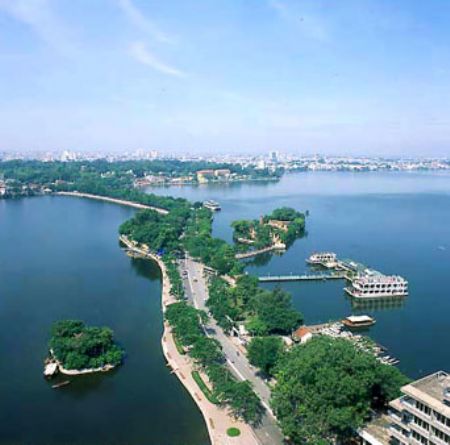 Hanoi is a big tourist center of Vietnam. This 1000 years old city has a lot to see with the cultural traditions rich diversity and always been one of the many domestic and international tourist attractions .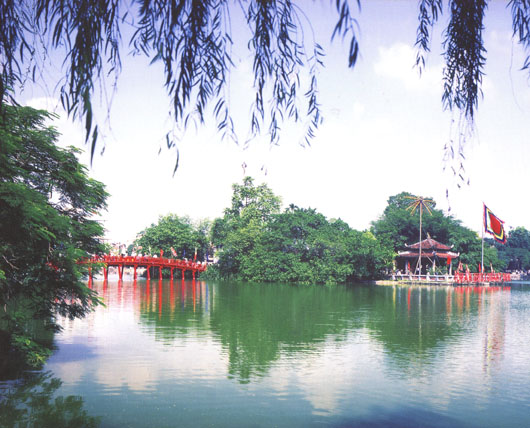 Hanoi's climate is typically for Northern with tropical monsoon type, hot summer, a lots of rain and cold winter,less rain. One outstanding of Hanoi's climate is the changing and different between hot and cold seasons. Hot season  is from May to September with a lots of rain, average temperature is  28,1 °C. From November to next year March is winter climate with average temperature is 18,6 °C.
Hanoi's food is very variety but the most famous is Pho. Pho Hanoi is the true essence of fresh beef bones, the aroma of cooked meat to remain flexible to the point that is not long. Noodles 'water is less fat with thin and soft noodles.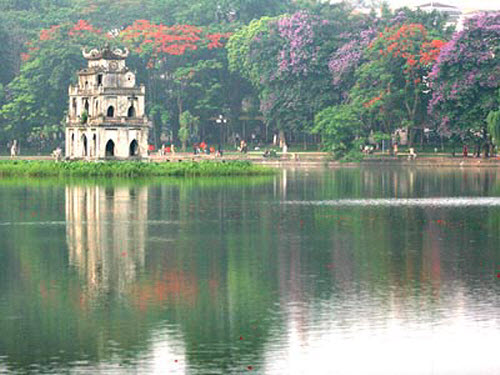 The most famous scenic of Hanoi: Hoan Kiem Lake; The Huc Bridge; Ngoc Son Temple; Ho Chi Minh Mausoleum; Temple of Literature (Quoc Tu Giam); West Lake; Tran Quoc pagoda; One Pillar Pagoda; Voi Phuc-Elephant kneeled Temple; Ha Noi Opera House; the Old Quarter; Bat Trang Ceramic village, Van Phuc Silk village, Ngu Xa bronze casting village …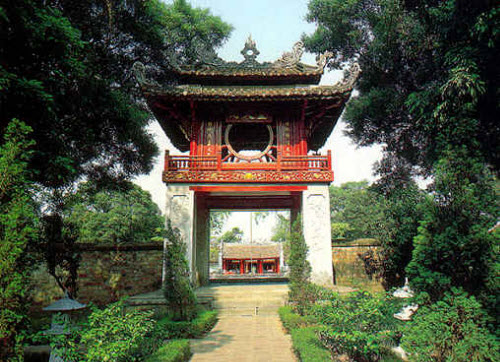 Notes:
– Travel to Hanoi in summer should be wear as casual with cotton for sweat absorption because the weather would very hot at that period.
– Travel to Hanoi in  winter, you should bring warm coat due to average temperature at that time might be under 10 degree censuses.
– To visit Ho Chi Minh Mausoleum or pagoda and temple,you should wear smart casual and should not wear mini skirt or short trouser…
– Hanoi's Old Quarter is quite narrow and zigzag so you should bring a city map along as discover the hidden charms.