In the last 5 months, the total visitors to Haphong estimated 1,620,3 arrivals, 9.885 % increase over the same period last year, of which foreigners accounted for 235,6 thousands arrivals, up 0.93% compared to the same period of 2012.
Tourism gross revenues reached VND 756.7 billion, up 13% over the same period of 2012.
In May alone, Haiphong tourism drew 474,9 thousands arrivals, up 42,99% in comparison with last month and 9.51% against the same period last year, of which foreign tourists made up 47,8 thousands arrivals, 3.39 % rise from last month and 1,89% over the same period of 2012. Total tourist revenue of May reached VND 187.9 billion, 24.95% growth against last month and 8.49% from the same period last year.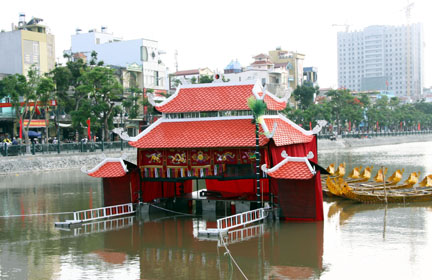 This figure shows the success of Red river delta tourism festival 2013 and the 2nd flamboyant festival held in Haiphong in May. Cat Ba, Do Son and city center are the most-visited destinations. However, the local functional agencies need to strengthen sufficient management, protect local and foreign visitors against fraud, overcharge, scam,and annoyance. The city continues to guide authority agencies to improve management of tourism activities, ensure convenience, safety and civilization for visitors, create brand for Haiphong's tourism.
If you have no plan for this summer, Vietnam would be a good choice for your holiday. Get ready to amazing things ahead because you will have an exciting trip in this place.