European young tourists are very fond of street style. Therefore, right after setting foot on Hanoi, they regard it as "holy land" to satisfy interest.
International tourists compare Hanoi to a "conservative girl" to imply its potential beauty.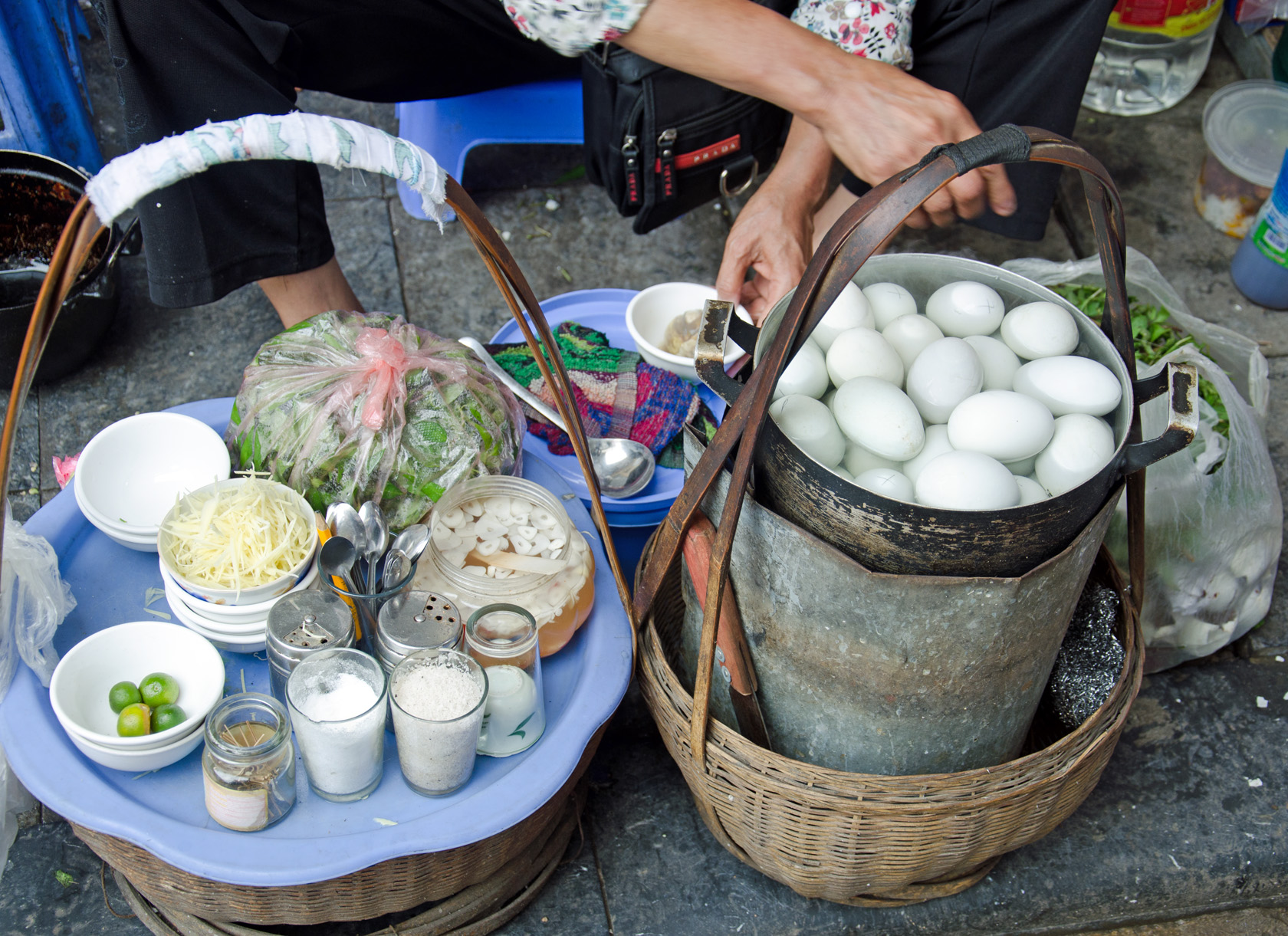 Foreigners are easily allured by varied collection of street food in Hanoi
Vietnam's ancient capital is always considered as interesting destination for young tourists with restrictive budget. Living cost in Hanoi is rather cheap and particularly experiences in native life will offer memorable impression to foreigners.
Hanoi's reputation is always associated with street food. Take a walk through Hanoi's Old Quarter street markets with a local guide who's passionate about food, and discover the exotic flavors of Vietnam with fellow food-lovers. Sample fruit, hawker street food and local specialties like pork crepes, and visit Hanoi's largest covered market, Dong Xuan. With a maximum of 12 participants, tourists will have a personalized experience on walking tour of Hanoi's best street food areas.
Hanoi is not perfect for food lovers but also the good place for those who are interested in traditional values.