People's Committee of Hoi An City has deployed the plan to celebrate Vietnam's Cultural Heritage Day on 23rd November and 14 years after the recognition of Hoi An as a World Cultural Heritage (11/1999-11/2013).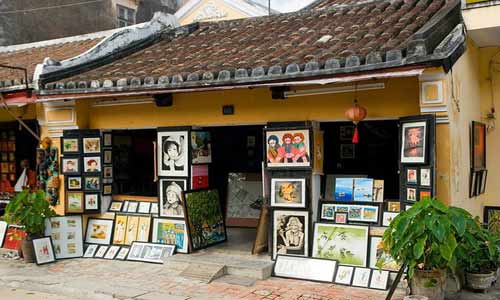 Hoi An city will organize the activities to popularize and introduce Hoi An's image, raise the sense of responsibility of community for the cause of cultural preservation and sustainable tourism development in Hoi An; organize a meeting with vestige owners, cultural heritage collaborators to discuss management, preservation and value promotion of vestiges.
The Hoi An Center for Cultural Heritage Management and Preservation will also hold some activities such as photo exhibition on Natural and Cultural Heritage of Vietnam; display pictures of "Hoi An-Past and Present", "Hoi An children with the cultural heritage of native land"…
In addition, the visitors are free-ticket to visit the ancient town on 4th December, and the students are given free-sightseeing of vestiges, showrooms and museums in the city./.