Lunar New Year (or Tet) is the biggest holiday of Vietnamese people, celebrated on the first day of the first month on the lunar calendar, usually starts between late January and early February according to the Gregorian calendar. That explains why Tet varies from year to year. Next Monday, February 8, 2016, millions of Vietnamese all around the world will celebrate the Year of the Monkey. The official holiday lasts three days, but celebrations continue for at least the first week of the New Year.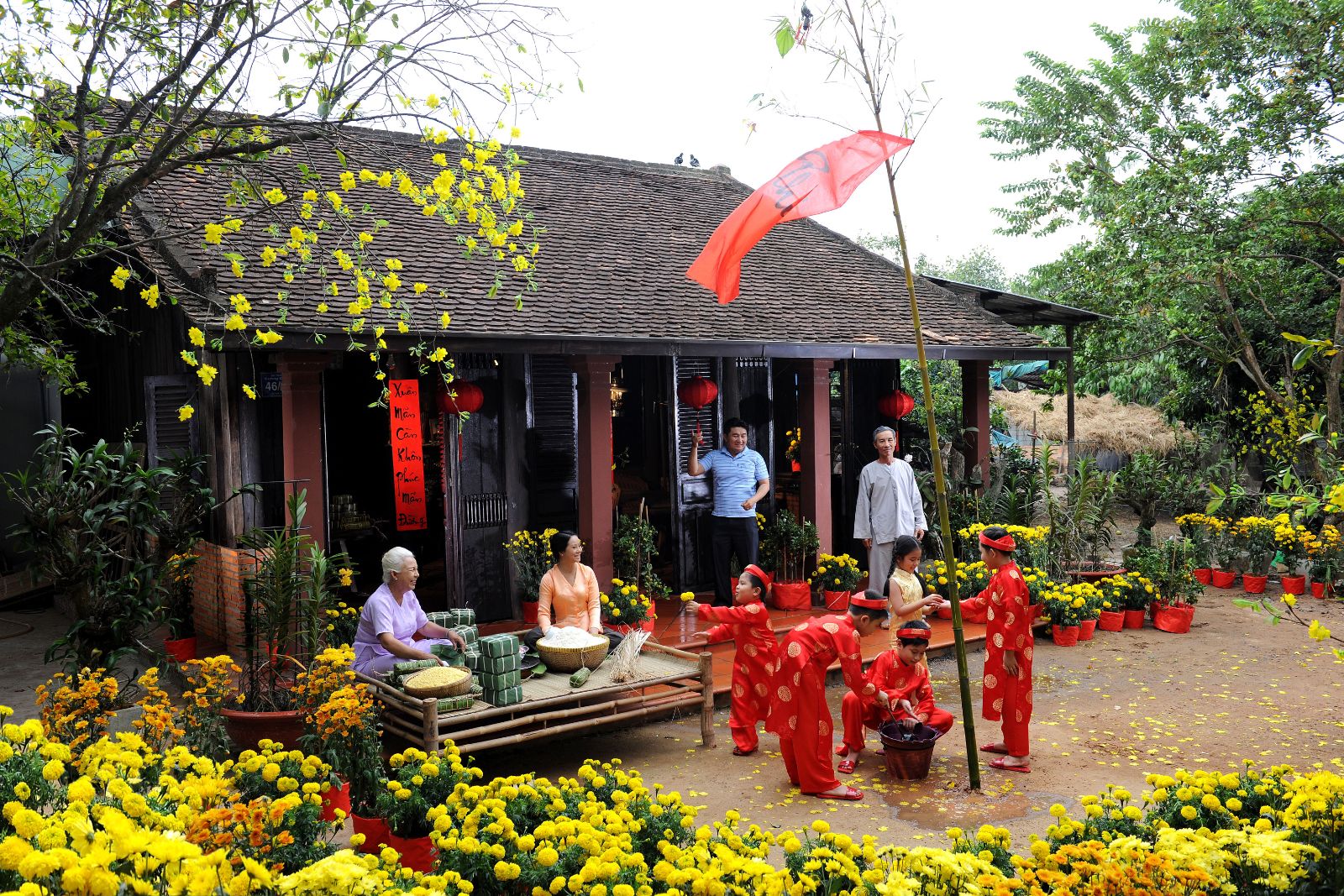 Tet is the occasion for people to pay respect to ancestors and reunite with family after a year of working hard.  It is time to forget about troubles in the past and hope for a better upcoming year.  As many people return home for the holiday, large cities such as Hanoi, Saigon become almost like ghost towns during the main days of celebration.
Preparations begin about a week before the New Year. Large expense is put into the celebration in the hope that the upcoming year will be a year of happiness, joy and luck. Many people clean and decorate the house for Tet. They especially pay attention to the family altar. During Tet, the alter is thoroughly cleaned and placed new offerings such as fruit trays, cakes, flowers. Almost families visit the graves of their ancestors and clean the graves as a sign of respect.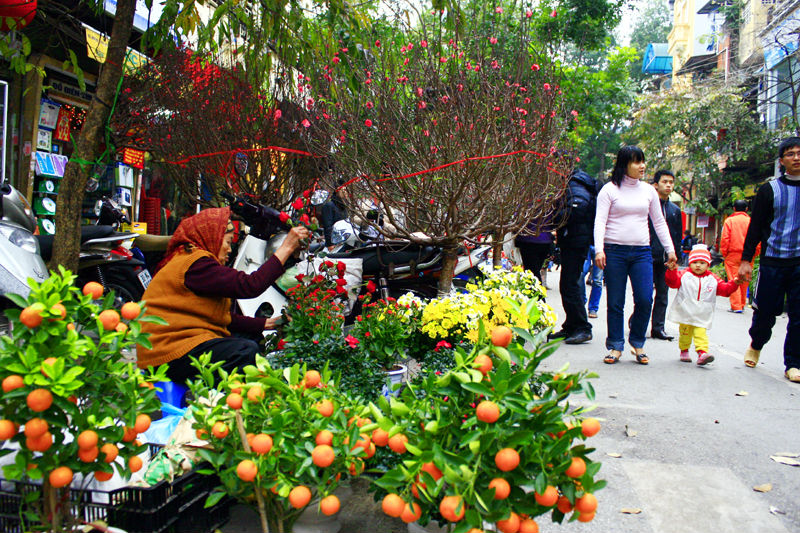 Tet is also a time for Vietnamese to buy new clothes and pay off debts so that they can be debt-free in the New Year. Markets are always busy and the shops try to stock up on supplies as much as possible. The streets are full of flowers on these days. Each family buys a typical type of tree to decorate their houses. The most favourite trees in the North are peach blossoms and kumquat trees. Meanwhile, apricot blossoms are popular in the South. They plant the trees in beautiful pots in front of or inside the house and wrap them with red papers (red is considered as a symbol of luck in Vietnam).
Food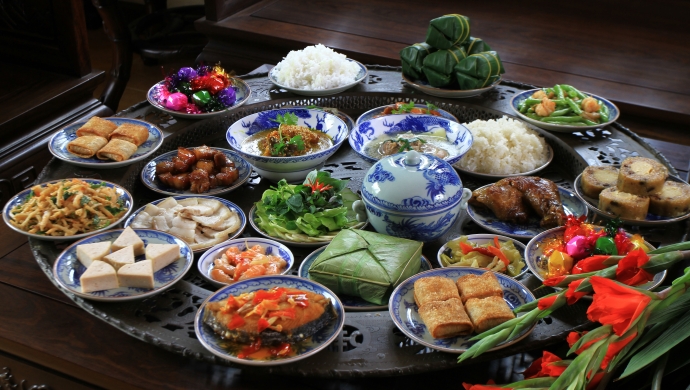 Food is an important part of Tet celebrations. In the days leading up to the holiday, each family cooks traditional foods such as banh chung (a sticky rice cake filled with pork and green beans), banh day (sticky rice cake). Banh chung has square shape covered by phrynium leaves, symbolize for the earth. Banh day has a round shape with white colour, symbolize for the sun. Children particularly love Tet as they are allowed to eat candies and cakes as much as they want. Each family prepare a lot of snacks for their guests during Tet, such as dried fruit, jams, soft drinks, beer, sweets… The Vietnamese traditionally give gifts of food to family members and friends. Even the ancestors are given food gifts.
How Vietnamese celebrate Tet (Part 2)