The air carrier Jetstar Pacific has announced to exploit two more domestic airline routes: Ho Chi Minh City-Nha Trang and Ho Chi Minh-Phu Quoc from the 15th December by Airbus A320 plane.
Accordingly, there is a daily round trip flight from Ho Chi Minh City to Nha Trang at Cam Ranh airport at 12.10 pm and the flight to Phu Quoc at 13.10 pm. The round trip flights will depart at Cam Ranh airport at 13.40 pm and from Phu Quoc airport at 14.35 pm.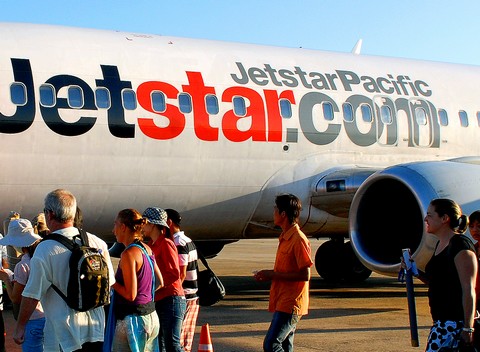 The ticket price is public on sale channels including the website www.jetstar.com and nationwide agents as well as booking offices.
From the beginning, Jetstar Pacific has opened more 4 new airline routes, raising the exploited routes up to 10 domestic airline routes to Ho Chi Minh City, Hanoi, Danang, Buon Ma Thuot, Vinh, Haiphong, Nha Trang and Phu Quoc.
A representative of Jetstar Pacific stated that the carrier will buy more Airbus A320 plane as scheduled at the beginning of December 2013 and late January, 2014./.