From now to the end of October 2013, Khanh Hoa Department of Culture, Sports and Tourism will associate with provincial locals to survey all poor public lavatories for tourists and thereby propose prompt solutions.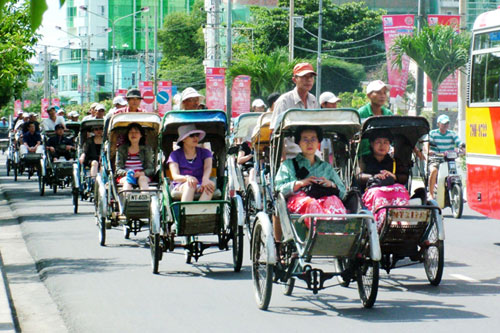 The province has a total of 179 lavatories at tourist attractions including 159 standard and 20 substandard ones. Substandard lavatories are mainly situated at the temple, pagoda, tourism wharf, station and some of them are in the park along Tran Phu street, Nha Trang city.
Department of Culture, Sports and Tourism of Khanh Hoa province hosted, worked with departments, sectors and People's Committee of districts, towns, cities to make a plan to examine, speed up and request individuals, organisations in charge of tourism areas to upgrade, repair and rebuilt poor lavatories in accordance with regulations by National Administration of Tourism.
As one of the central provinces in Vietnam that possesses a lot of beautiful beaches and islands, Khanh Hoa is usually the must-visit place when travelling to Vietnam. Many foreigners destroyed their schedule just because they forgot to apply for a visa for Vietnam. Check Vietnam visa requirements right now and get a Vietnam visa as soon as possible.