Coming to Hanoi, visitors would definitely be interested in exploring the city nightlife and having some fun when the evening comes. Beside wandering on the streets and trying street food, live music bars are also a perfect option for a night in Hanoi.
Walking around the city, there are numerous bars with live music, and this special means of entertainment helps live up people's nightlife after long working days. Hanoi inhabitants love live performance and it is not mistaken to say the city is live music paradise. Although visitors can find a live music bar in any corner of the city, there are certain recommendations that should not be skipped.
Hanoi Rock City
Situated in Tay Ho area, Hanoi Rock City has its fame for a vibrant atmosphere and pleasing prices with rock, electro, experimental, and reggae. The place has been a popular pioneer to locals, ex-pats, and visitors.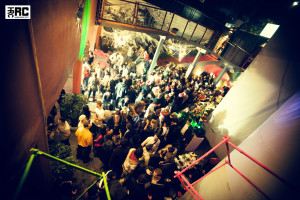 Add: 27/52 To Ngoc Van, Tay Ho, Hanoi
Tel: +84 1633 16 170
Swing Café and Lounge
It is easy to find the place on Trang Tien, the most luxurious street of Hanoi. You will be impressed by the old French architectural design of the venue which may charm you with its elegant beauty. Swing is also an ideal lounge for famous singers and bands to bring their best performances to Hanoi audience.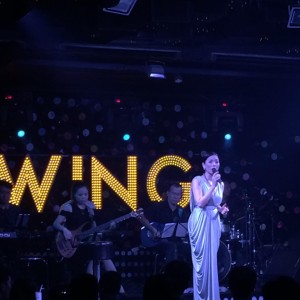 Add: 21 Trang Tien, Hoan Kiem district, Hanoi
Tel: +84 913 515 351
Web: http://www.swinglounge.com.vn/
Cama Atk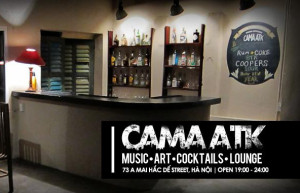 Cama Atk is described as a speakeasy by its owners. With cosy and friendly atmosphere Cama Atk is an alternative music and art space. The venue tends to be quiet during the week but can get noisy on weekends when live music performance goes on.
Add: 73 Mai Hac De
RockStore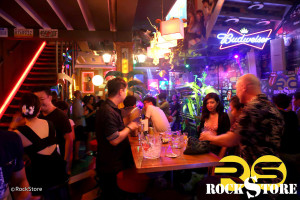 Rockstone is premier live music, concert and DJ venue located in the heart of the Hanoi. The bar is voted one of the best rock bars in the city where rock fans live with their music and enjoy vibrant moments with cool DJs and rock bands.
One bonus point for RockStore is the pavement space where customers can have a cold beer while viewing the Old Quarter's night rush. The menu at RosckStore offers you with both traditional and international dishes.
Add: 61 Ma May, Hoan Kiem district
Tel: +84 165 333 6087
Madake
Madake is a popular address among ex-pats where performers are western ex-pats full of enthusiasm and love for music. Locals are less seen at Madake. Besides live music space, Madake also offers a restaurant and bar upstairs along with a beer garden downstairs.
Add: 81 Xuan Dieu St, Tay Ho Dist
Tel: +844 6276 6665
Web: www.madake.vn
The Rooftop Bar and Restaurant
The bar features a modern and spacious combination of bar, lounge, and restaurant. The rooftop bar has been loved with its wonderful view right in the heart of the city along, luxurious decor, and its fantastic menu.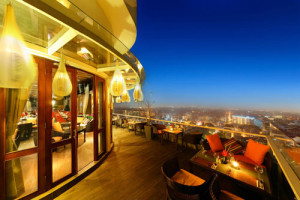 Add: 19F Pacific Place Building, 83B Ly Thuong Kiet, Hoan Kiem Dist
Tel: +844 39461901 / 090.222.070