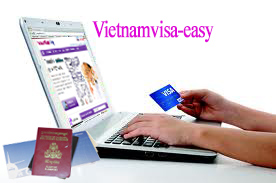 During more than 8 years working in visa on arrival industry and serving thousands of customers all over the world, we have seen some common mistakes that applicants often have when they apply for a visa on arrival to Vietnam. Therefore, we are composing this post to list down some of the most common mistakes that travelers might have to help you avoid the same things.
1 – No visa on arrival without applying online: Many people confuse of the term " visa on arrival". They believe "on arrival" means they can get a visa directly at Vietnam airport without applying online to get a visa approval letter in advance. That is NOT true. You are not permitted to get on board without a full visa stamped onto your passport or a visa approval letter.  You may end up with delaying and waiting at the airport until the visa is approved or even cancelling your flights. So, the first tip is remembering to apply online for an approval letter beforehand if you don't want to lost hundreds or even thousands dollars for flight tickets and to waste your time waiting at the airport.
2 – Visa on arrival at the border: Visa on arrival works for air travel only. It means there is NO on arrival visa for overland/border crossing or sea/water entry. So, if you do not enter Vietnam by air, just make sure you have the visa in advance at Vietnam Embassy/Consulate.
3 – Spelling/Typo mistakes: Many travelers fill out the Application form with incorrect details as: full name on passport ( the wrong name order is okay but it has to include all of your first name, middle name, surname which shown on your passport), passport number or date of birth. Many people think it is not important but what you submit on the online secure application form will be appeared as the same as on your visa approval letter and all of those information must be correct and exactly.  The wrong or typo information will caused to being refused by the airline at the departure airport or dispelled to the next flight to your departed place. Therefore, do not forget to check your application carefully and make sure that you entered everything correctly.
4 – Arrival date: Many applicants think that the visa validity will start from the date they enter Vietnam, not from the "date of arrival"they submit when applying for their visa, however, it is not. The visa validity will begin from the date you entered at the item " date of arrival" on the application form online, not from the date you  arrive the country.  You can enter Vietnam at anytime during your visa validity but not earlier than that date. So, just make sure that you make a clear plan of when to enter before ordering a visa to Vietnam.
5 – Visa extension: Many tourists think that it is easy to extend a visa once they are in Vietnam, however, in fact, it is not that easy. Visa extension is a costly and time-consuming process.  In some period of time, you might not get your visa extended as the policy for visa extension changes time by time without public notifications. So, if possible, just apply for a 3 month visa in advance instead of a 1 month one to save money on visa extension.
We do believe that what we have written here will not be a complete list of mistakes, if you wish to share or add something, you are welcome to comment below or send us email to support@vietnamvisa-easy.com