Saigon or Ho Chi Minh City is the most populous city as well as a centre of economy, culture and education in Vietnam. Saigon is also the second-largest city beside Hanoi in acreage. Always being considered as the most livable and most developed city in Vietnam, Sai Gon has so much potential for tourism and in recent years, with Hanoi, Sai Gon is one of the ten tourist centres of the country.
Ho Chi Minh city is 1730km away from Hanoi, the city centre is 50km sky-way to the coastline. Due to the central position of the city in Southeast Asia, Saigon is also a transport hub of roadway, waterway and airway linking the surrounding provinces and an international gateway as well.
Saigon is a low-lying city, with an average height of 10-25m. The city's river and channel system are crisscrossed with 3 major rivers – Dong Nai, Saigon, Nha Be and dozen of channels – Lang The, Bau Nong, rach Tra, Ben Cat, An Ha, Thanh Luong…. The banks of these rivers are places of night markets, playgrounds, parks, restaurants and café, food streets….
Saigon has a savanna tropical climate and 2 seasons. The wet season is from May to November, the dry season from December to April. The city is almost never hit by a storm, and the rainfall is lesser than the other provinces in the region, so Saigon is perfect for tourists. You can visit this city all year round, but it's recommended that February and March are the best months to visit Saigon because this time is the time of Vietnamese biggest festival – Tet, first-month full moon in Chinese town and Flower Lantern Festival in Sai Gon River.
How to get there
Because Saigon is the biggest transport hub in Vietnam, you can get to the city by all methods: plane, train, coach, ship, car/motorbike….
By plane: from Hanoi, the flying time is 90 minutes. Three airlines Vietnamairline, Vietjetair, and Jetstar have flights to Tan Son Nhat airport every day with price for a round-trip ticket ranging from 800,000VND to 2milVND.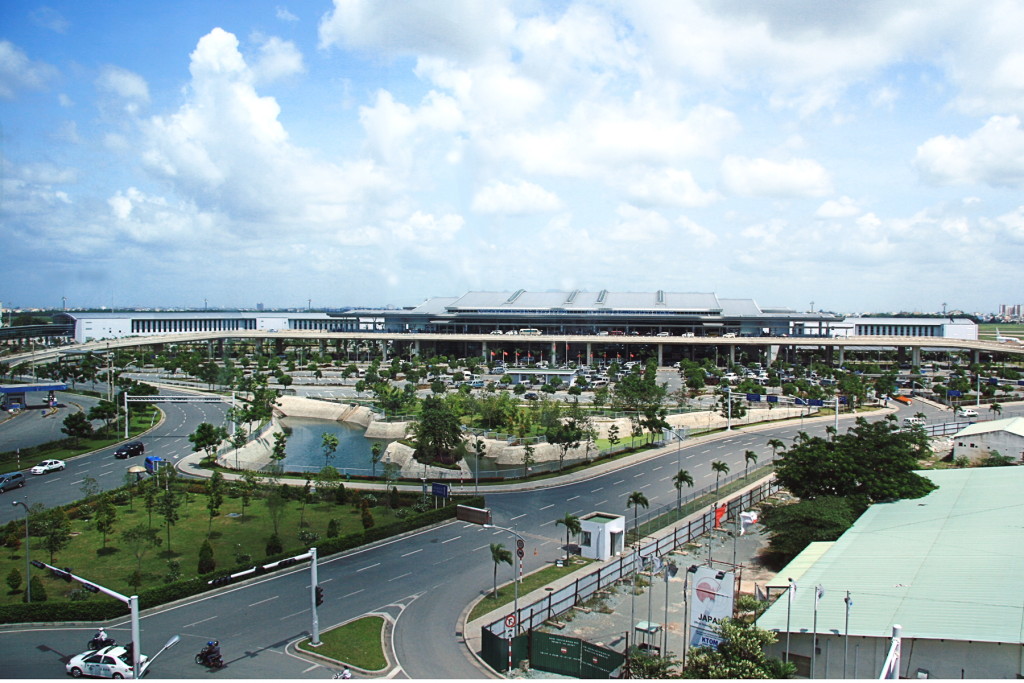 By train: from Hanoi Railway Station, Thong Nhat trains to Saigon are available every day. This is the fastest train with only 30 hours travelling. The prices range from 500,000VND to 1,5milVND.
By coach: reliable brands are Mai Linh, Hoang Long, Hien Phuoc, Thinh Hong…. The prices are not very various, just around 900,000VND. Travelling time will be around 40 hours.
Another choice for you is to travel by private car or motorbike. But this kind is more dangerous, and it takes more time. 1A highway's traffic is busier but the road is one-way while Ho Chi Minh trail is two-way but the traffic is a lot thinner.
Get around Saigon
By bus: you can easily explore Saigon without paying too much for transportation.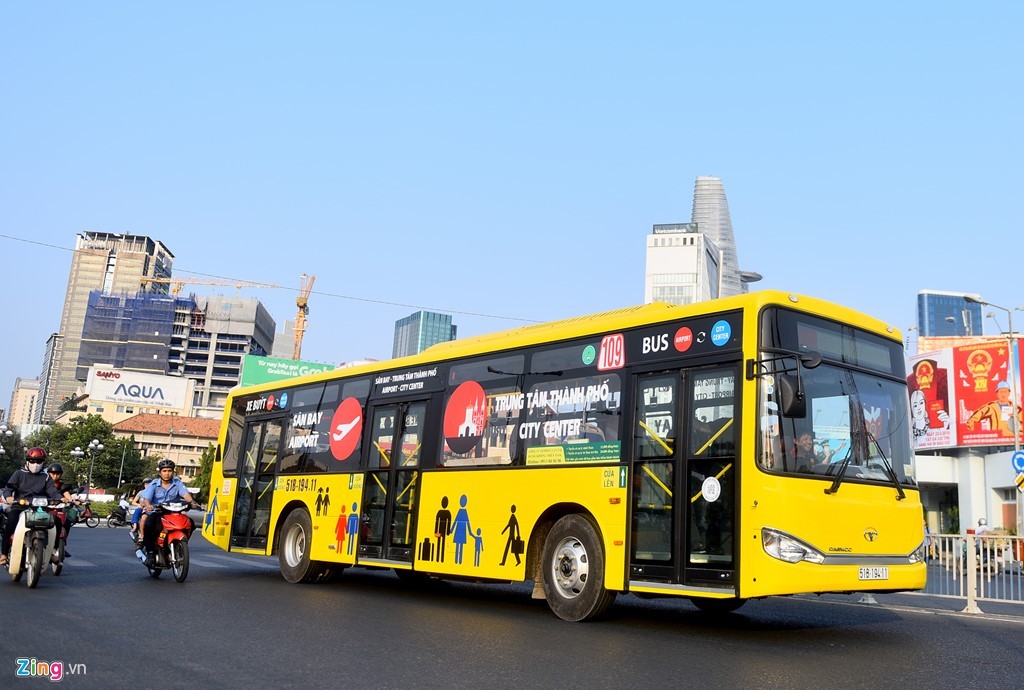 Unlike buses in other provinces, in Saigon you need to "wave" your hand to make the bus driver stop if you don't, it's a high chance that you have to wait for a long time. A bus ticket is charged 6000VND, but you can buy a small book of 30 tickets for 135,00VND. You can use the book with any route in Saigon. There are over 100 lines and routes many of which serve tourist attractions in the city centre and around. You can get a bus map in Ben Thanh bus station or easier, get it on the internet. To and from the Tan Son Nhat airport, bus no.152 is convenient. Bus no.13 can take you Cu Chi tunnels. Several buses can take you to Suoi Tien Amusement Park, such as no.19 and no.11, no.57. Ben Thanh and Cho Lon are big bus hubs and it's easy to get around from these locations.
By motorbike: it's easy to rent a motorbike in Saigon. You just have to pay 100,000VND per day, no fuel cost included.
Or you can walk around Saigon because the locations of the attractions are rather close.
Accommodation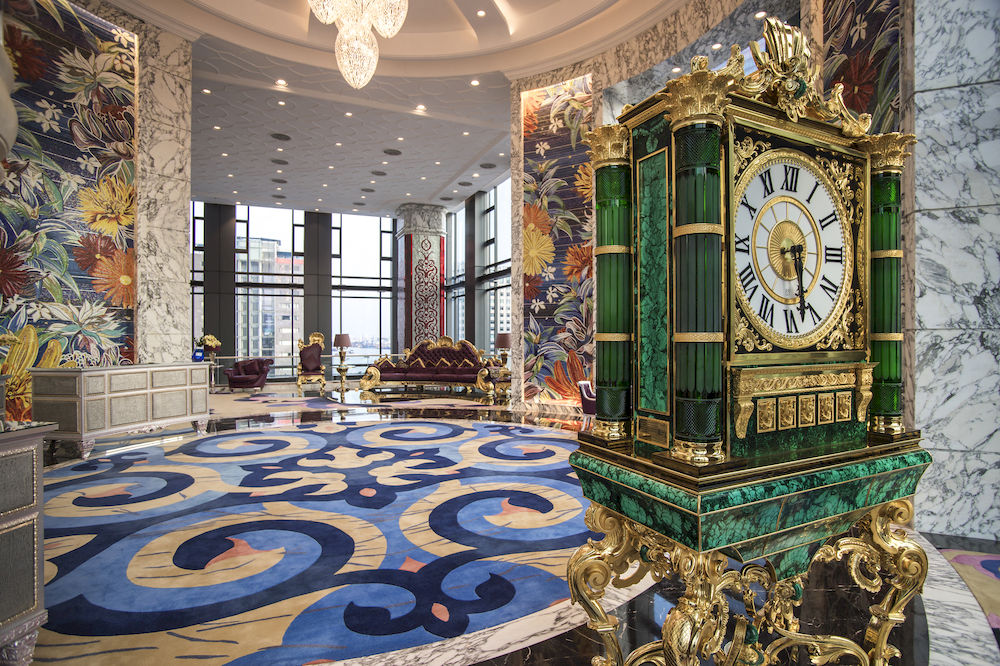 There are a lot of cheap hotels and hostels in Saigon with prices ranging from 200,000VND to few millions of dongs. You should choose to stay close to bus stations or attractions for convenience purposes. Some central areas of accommodation service are Nguyen Trai street, Le Thanh Tong Street, near Ben Thanh market, Pham Ngu Lao street….
Attractions
Opera House: is located on Dong Khoi Street – the center of the city, surrounded by 2 luxury hotels – Caravelle and Continental. Opera House is considered as the most representative and costly cultural construction in Ho Chi Minh City. The house is built in 1898 by a French architect Ferret with Baroque style of The French Third Republic. The layout is based on the style of Paris Opera House but modified with one more basement and a Mansart roof. There are 3 levels inside and 1800 seats and the stage is equipped with modern facilities. Opera House is used for both traditional and modern cultural performance such as plays, cai luong, music, ballets, opera….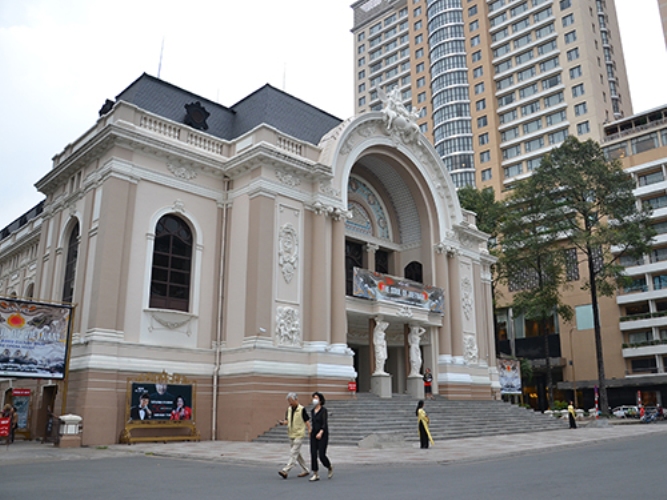 Reunification Hall – Independence Palace: is located in no.135 Nam Ky Khoi Nghia Street. The hall is bounded by 4 streets – Nam Ky Khoi Nghia, Nguyen Du, Huyen Chan Cong Chua, and Nguyen Thi Minh Khai. The previous name of the site was Norodom palace, built by a French architect Hermite. According to Jules Boissère, this construction took 21 years to complete, and the total cost was 4 million Franc golden coins. After the Geneva Agreement in 1954, the Norodom palace became the property of the South Vietnam government and changed into "Dinh Doc Lap" (Independence Palace). In 1962, the left-wing the palace is destroyed completely by bombing. After that, the local government decided to rebuild this site. It took 4 years from 1962 to 1966 to complete. The palace covers a total area of 45,000m square, used floor area is about 20,000m square include 3 main floors, 2 mezzanines, 1 rooftop terrace with a helipad and a ground floor. The outside area contains lotus ponds in semicircle shape, a vast precinct, breastworks…. After 1976 the site one more time changed its name into Reunification Hall represented for the reunification of the north and south of Vietnam after 20 years separated.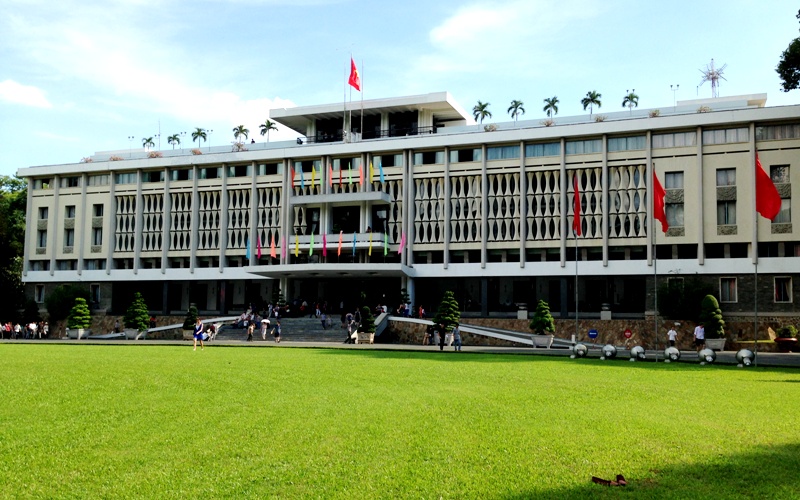 Saigon Notre Dame Basilica: lying at no.1 Cong Xa Paris street, the cathedral is a must-see destination of Saigon. The building process started in 1877 and finished in 1880. The cathedral is known for its modified roman style, based on the Notre-Dame cathedral in Paris but smaller. In 1895, 2 more bell towers were built; each tower is 57,6m high with a total of 6 copper bells weighted to 25.850 tons. In front of the cathedral is a statue of Our Lady of Peace (Duc Me Hoa Binh) 4,2m high, weighed 8,5 tons, made by marble. The statue was made in Italy and erected in 1959. The walls are made of bare reddish-brown bricks which were brought from Marseille. In 1959, Vatican conferred the cathedral the status of a basilica.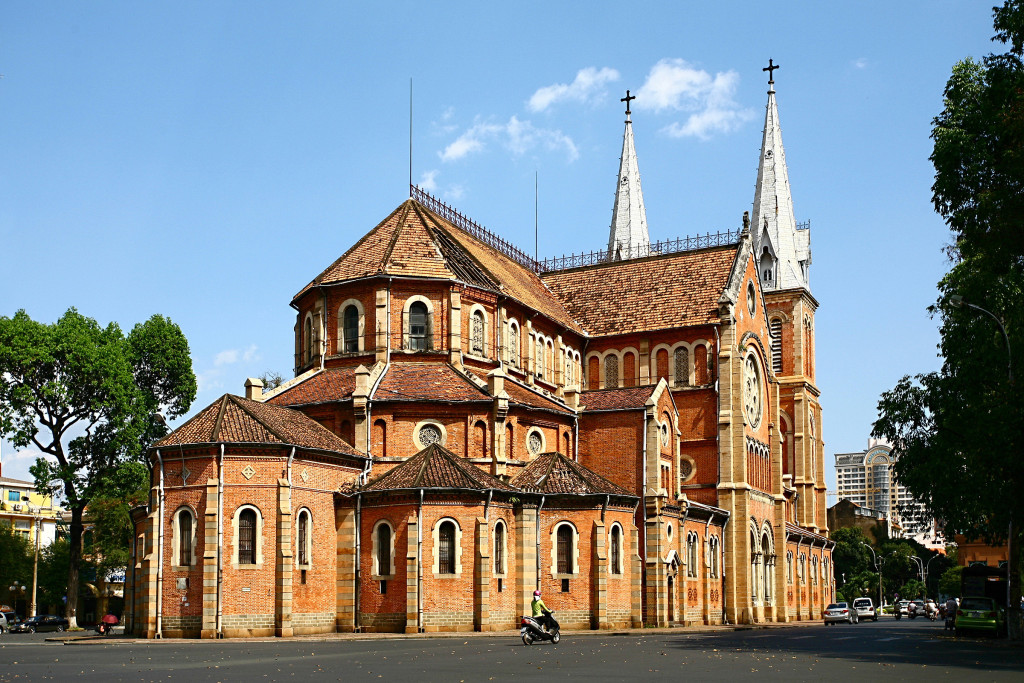 Ben Thanh market: is located at Le Thanh Ton street, one of the most bustling areas of the city. At first, this market was at the west side of Binh Duong district, near Saigon river and in front Phien An citadel so that was why the market called "Ben Thanh" (a wharf to enter the citadel). After the uprising of Le Van Khoi, the market was destroyed and burnt when French troops took over the city. Until 1870, the market was rebuilt. But in 1911, the market was moved to near Saigon – My Tho railway station. Two years after, a new market was opened, and the newest restoration was in 1985. Before the market, there was a traffic roundabout named Cunia after a mayor under the French colony period, which was changed into Quach Thi Trang park after 1963. The main gate of Ben Thanh market has a 3-faced clock tower, the houses at the side wings are roofed with red titles. There are 4 gates in north, west, east, and south-facing 4 big streets. Visitors, when coming to Ben Thanh market, can't avoid being surprised by the vast area of foods. You can find almost all Vietnamese dishes here. The foods are sold by vendors as well as in small food stalls which are various from cakes to soups or seafood. Cool beer and coffee are also can be found here with surprising cheap prices. But not just the foods, Ben Thanh is known for beautiful souvenirs and unique gifts also. Remember to make a bargain before agreeing to buy anything.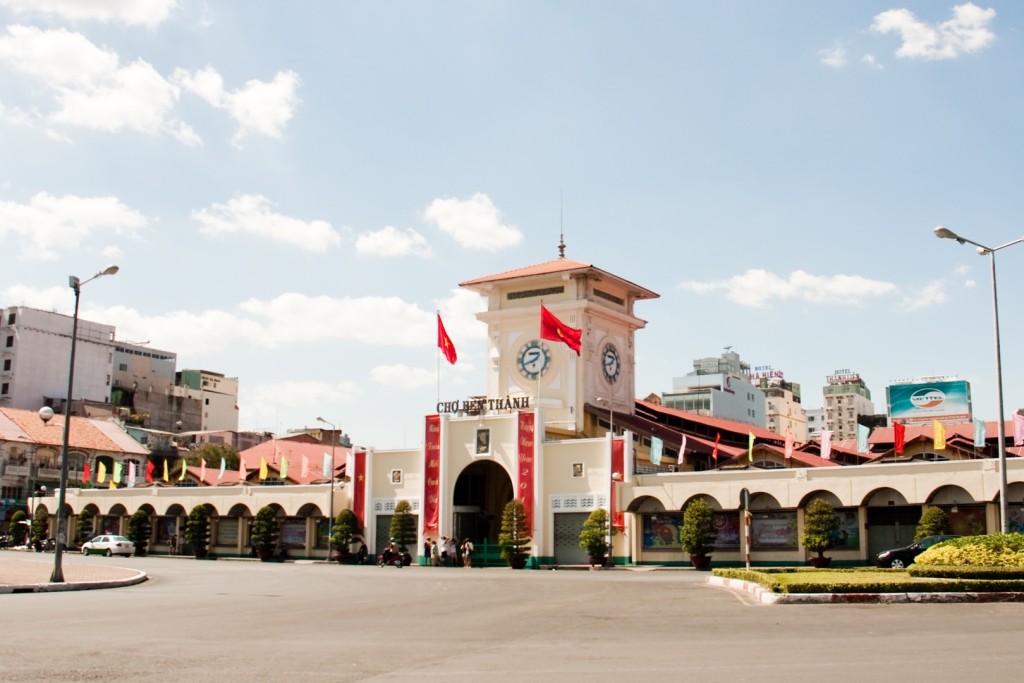 Vinh Nghiem Pagoda: at no.339 Nam Ky Khoi Nghia Street. This pagoda is named after Vinh Nghiem pagoda in Bac Giang province which was the centre of Truc Lam Zen branch. The pagoda was built in 1954 by architect Nguyen Ba Lang and engineer Bui Van To. Vinh Nghiem pagoda covers an area of 7000m square and the structure include Buddha palace, 3 Chedi towers, Tam Quan gate…. Vinh Nghiem pagoda offers a representative religious architecture in the south, solemn landscape and peaceful atmosphere.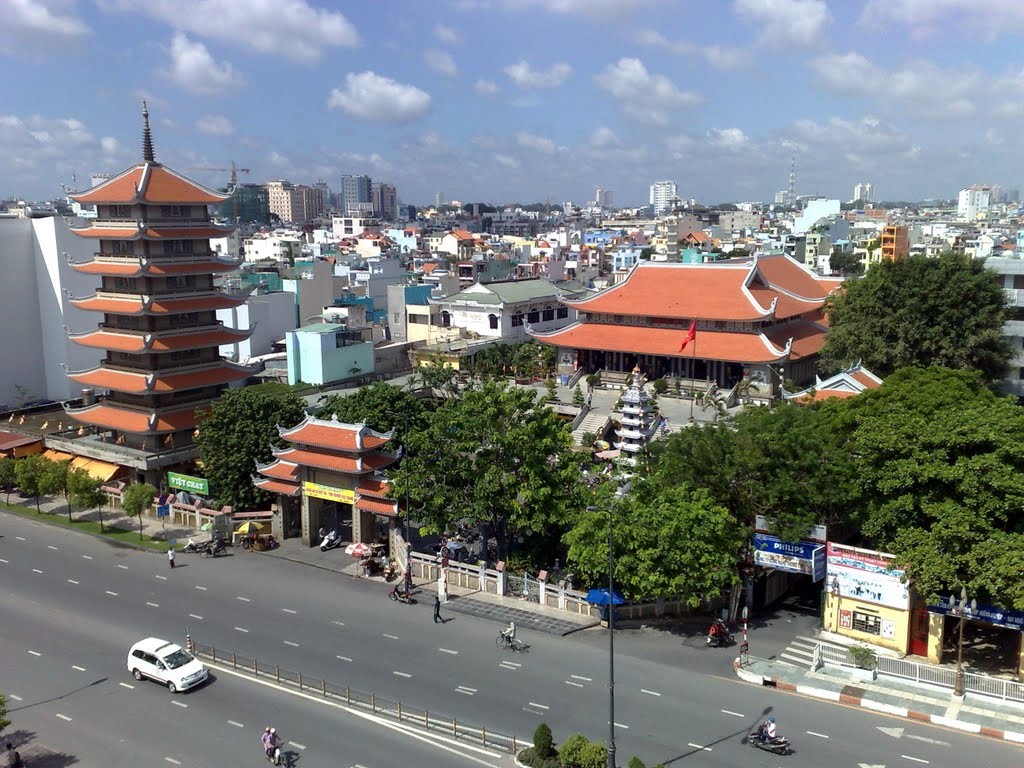 Cu Chi tunnels: is located in Phu My Hung Commune, Cu Chi district. Cu Chi Tunnels is a famous historical site for tourists just about 70km away from the city centre. The total length of the tunnels is about 250km underground and was built by very rudimentary equipment. The tunnels are 3-8m deep under the ground and not enough space for an adult to stand upright. The first cellar in the woods has an underground well to supply the water for the whole population of the area. The well is 15m deep and very clean. The tunnel system has 3 levels, and there is one branch that even reaches to Saigon river. The first level is 3m deep is able to shield from artillery shells and tank's weight. The second level is 5m under the ground, is out of a small bomb's destructive power. And the third level lies at 8-10m deep, is the safest level. The hatch covers are cleverly disguised as termite mounds apparently. There are many air vents along the tunnels. The larger cellars are linked with the tunnels which were used to rest, reserve weapons, eatables, Hoang Cam ovens…. There are also cellars for command, surgery, and entertainment. The prices of tickets range from 20,000VND to 90,000VND. Besides, there is a real shooting range in Cu Chi tunnel with a charge from 20,000VND to 40,000VND.
Dam Sen and Suoi Tien Amusement Park: these are two famous parks in Ho Chi Minh City for their nice landscape and modern game systems. The package ticket is from 90,000VND to 180,000VND by which you can play all games and also go sightseeing. A game ticket for 36 games is around 30,000VND which means with this ticket you can play 36 games except for some games that charge higher. Sightseeing tickets to lotus ponds are from 90,000VND to 150,000VND. In Suoi Tien park, an entrance ticket is priced at 60,000VND for adult and 30,000VND for children. The games in Suoi Tien are based on the old stories and legends of Vietnam people such as Lac Long Quan and Au Co, Son Tinh – Thuy Tinh, Watermelon legend… and many more.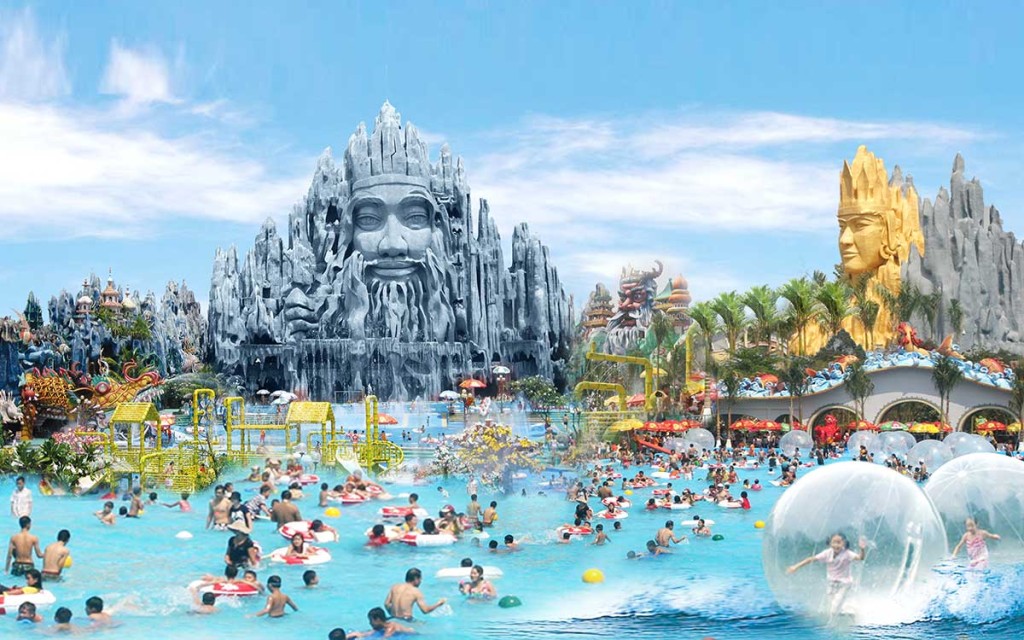 There are many more exciting sites to see such as Cho Lon market, Saigon river banks, Thu Thiem bridge…. You should stay at Ho Chi Minh at least 2-3 days to enjoy all of the charms of this wonderful city which won't ever disappoint you.
Foods
Banh Trang Tron: this dish is loved by locals especially the young. It's quite easy to make this dish. Rice paper, sliced mango, herbs, dried shrimp, peanuts, quail eggs, dried beef and lastly sauce… are mixed together. There is a saying that if a person who lives in Saigon never ate this dish when he or she was a student, she or he is not a true Saigonian.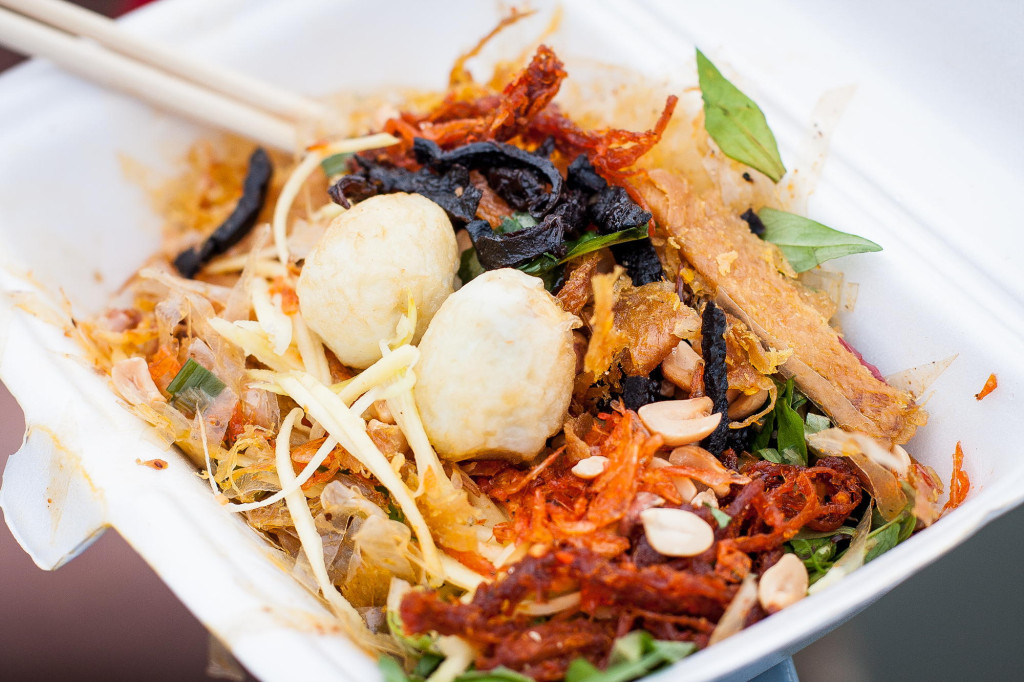 Bap Xao (Stir-fried corns): it's very simple to make this dish. Young corn is stir-fried for 1 minute before adding salt, sugar and chicken stock. Then add dried shrimps and butter and stir for 1-2 minutes. Lastly, put some green onion and now you can eat this lovely dish.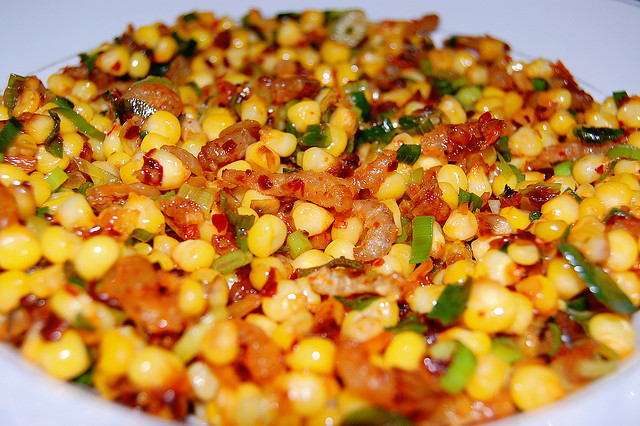 Hu Tieu Go (Noodle Knocking): this name comes from the act of knocking a wooden instrument of the noodle knocker announcing that food is near and that he or she will bring it to you, wherever you are. The dish is quite similar to noodles in Hanoi. Pork, beef meatballs, onions are put together with noodles and broth. This dish is very cheap, just around 10,000VND.