When you visit a capital of a country, museums shouldn't be missed. They tell you a lot about the country, its history, its culture…. Hanoi has a system of national museums which are specialized in different fields.
Museum of Ethnology
Add: Nguyen Van Huyen Street, Nghia Do, Cau Giay, Hanoi
Admission: 40,000VND, camera – 50,000VND
Opening Hours: 8:30-17:30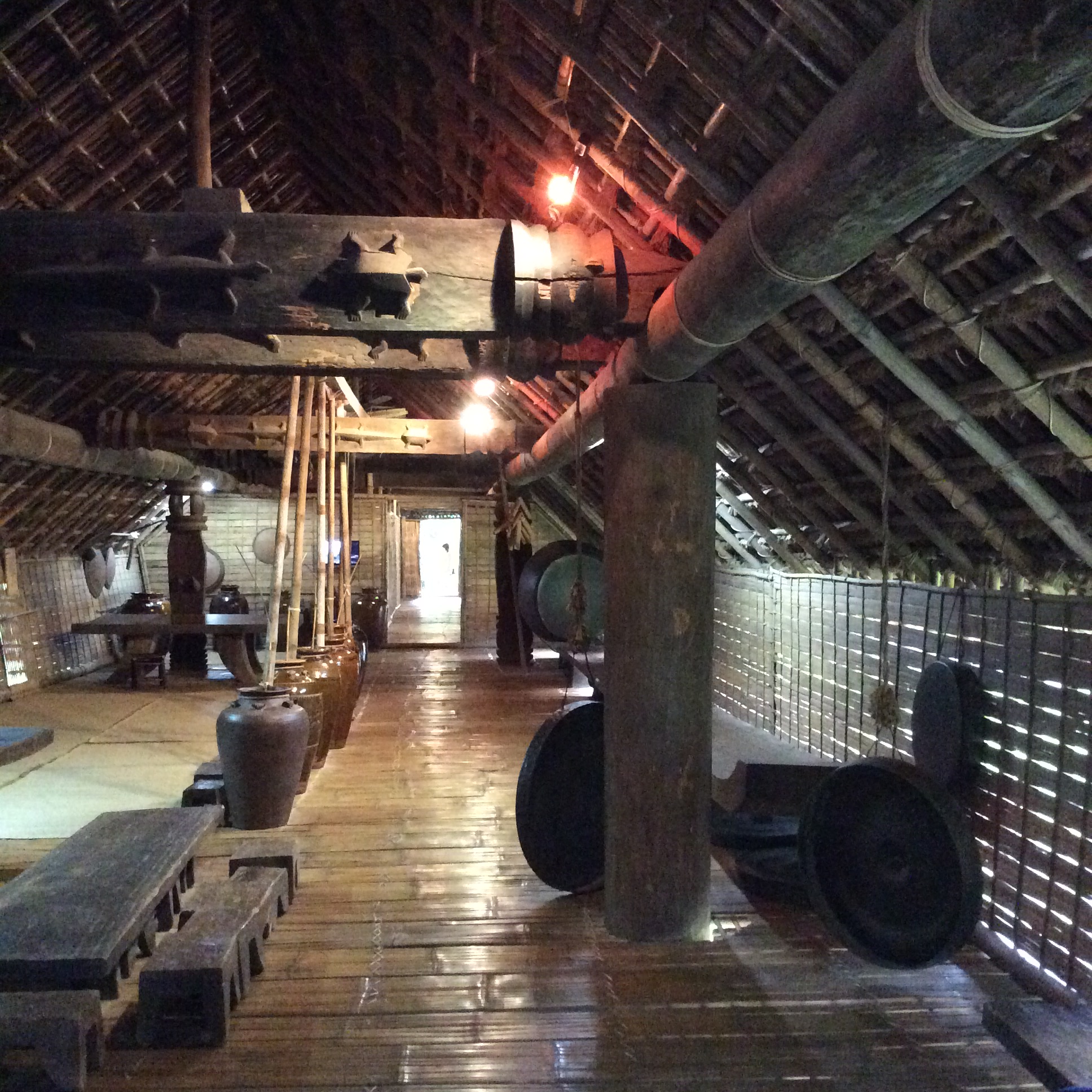 This museum is the most famous museum in Hanoi including both outdoor and indoor exhibitions. The museum offers an in-depth overview on the identity of 54 ethnic minorities that are occupying in Vietnam's territory, from their clothes, their house, their way of life and so much more.
In total, there are three areas: Trong Dong building (for permanent exhibition), outdoor exhibiting area (traditional houses), Southeast Asia building (newest exhibiting area). You can find in the two-storey Trong Dong building all the content you need about 54 minorities, from artifacts, photography, and footage. The outdoor segment is literally a garden filled with ten architectural works which are the houses of ethnic people in traditional forms. Each house is either brought from the inhabited region of the minority or built by the minority themselves. Southeast Asia building offers an extended vision of the cultures of the area.
Vietnam Women's Museum
Add: 36 Ly Thuong Kiet, Hang Bai ward, Hoan Kiem, Hanoi
Admission: 15,000VND
Opening hours: 8:00-17:00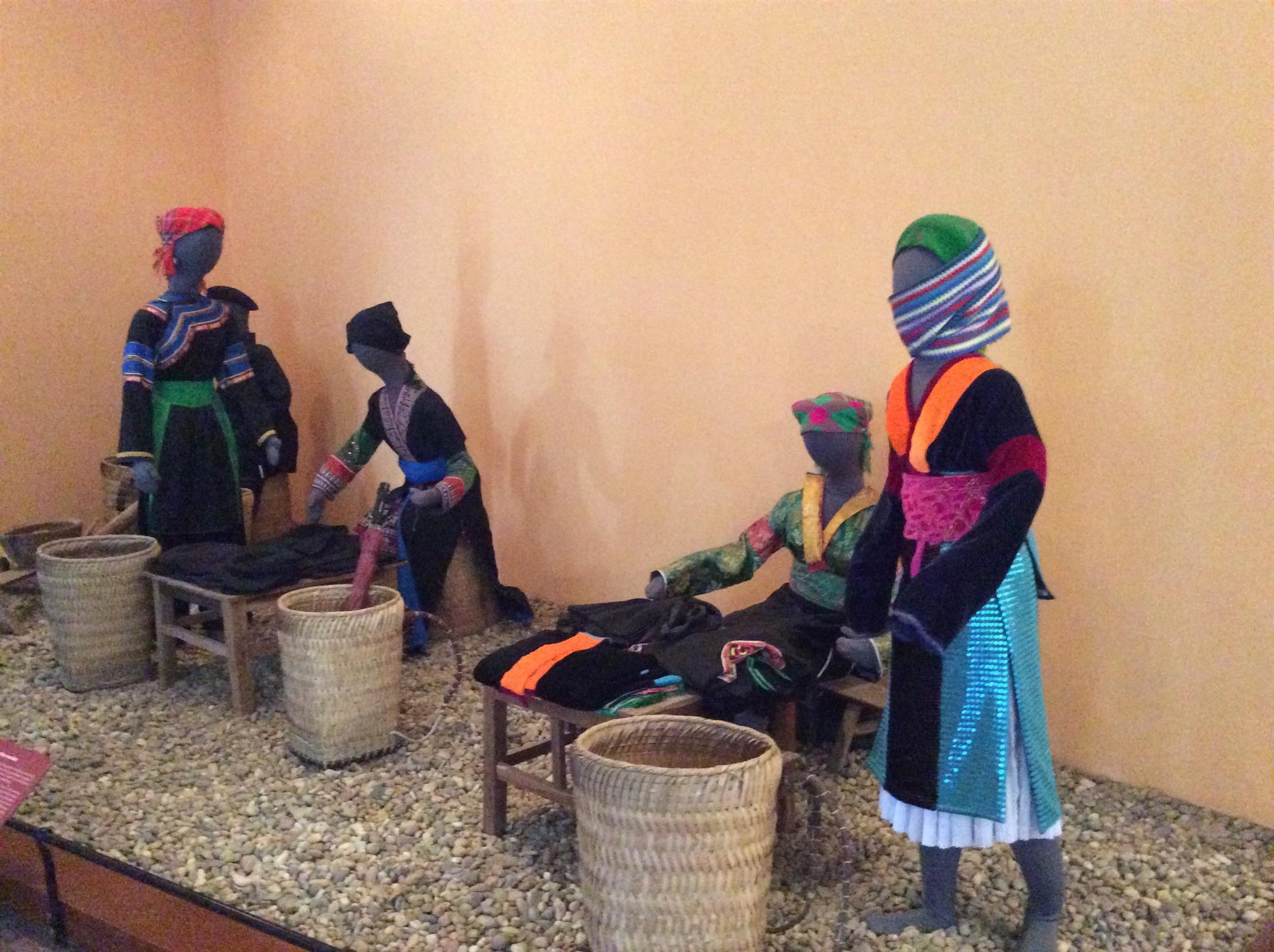 This museum receives very high ratings from tourists from over the world for its well-delivered glorious history of Vietnamese women.
Being not very far from Old Quarter, the museum is nested on the beautiful Ly Thuong Kiet Street, boasting a lovely and elegant façade. However the inside hides a different story – a story where you can find not only beauty and virtue but also the fight, the sacrifice, the sufferings of Vietnamese women during every war. There are three main themes: Women in Family, Women in History and Women's Fashion and four areas: permanent exhibition, special exhibition, discovery corner and museum shop. "Women in Family" on the 2nd floor sheds light on the life of Vietnamese women in marriage, childbirth and family life over the course of time. The most important part of theme "Women in History" on the 3rd floor gives you the most informative insight on the fight of Vietnamese during wartime as well as their contributions to the final victory and their unshakable faith in it. "Women's Fashion" on the 4th floor shows the different costumes of women from different minorities, boasting their dexterity and skills in each creation. Don't miss the most impressive exhibiting segment of Way of Mothers (Dao Mau) folk religion.
Vietnamese Fine Arts Museum
Add: 66 Nguyen Thai Hoc, Hanoi
Admission: 20,000VND
Opening hours: 8:30 – 17:00, closed on Monday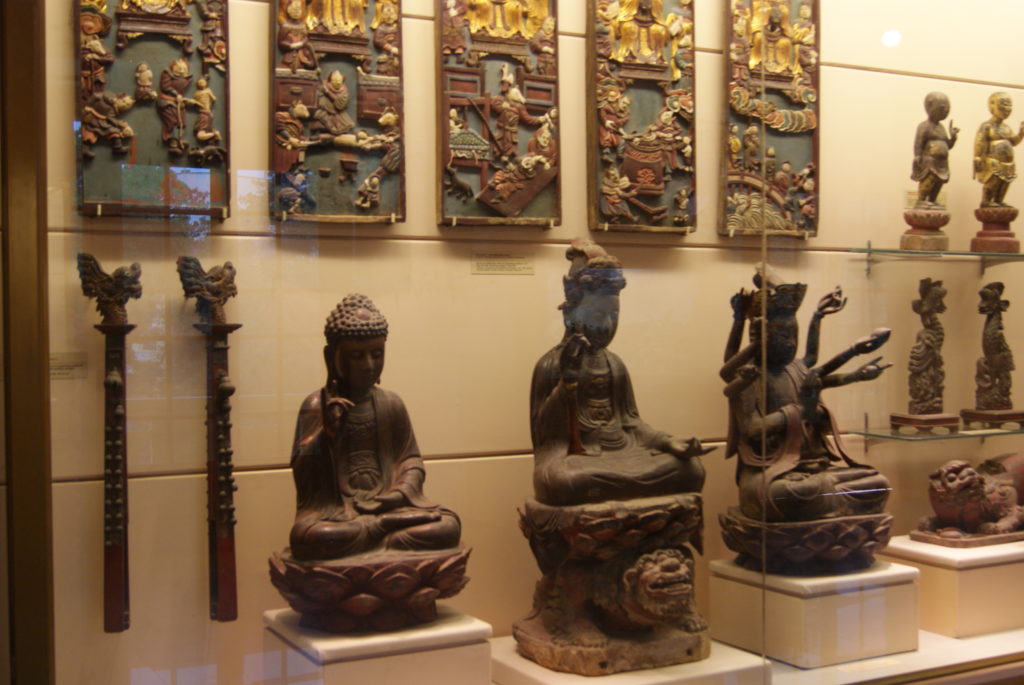 A brilliant member of national museums system, is considered in the most important position in maintaining and promoting the treasures of Vietnamese cultural and artistic heritage. What you can expect to find here is the throughout history of Vietnamese fine arts explained through the collections and exhibitions on display.
Vietnam Fine Arts Museum stores a great number of historic and contemporary art works, archaeological and historical materials, and objects important to the history and nation of Vietnam. The museum is very close the Temple of Confucianism, so it's convenient for you to pay a visit.
Vietnam Military History Museum
Add: 28A Dien Bien Phu, Hanoi
Admission: 20,000VND
Opening hours: 8:00-16:30, closed on Monday and Friday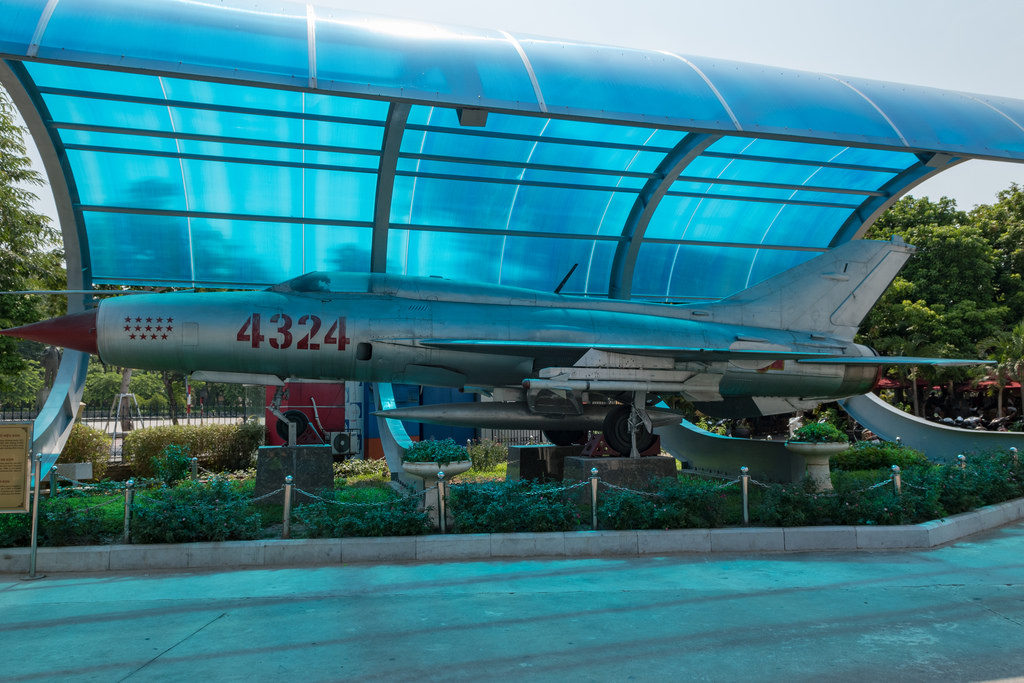 To deliver a full perspective of Vietnam war history, the government established the museum in 1956 and till now, it still holds the title of the first military museum of Vietnam ever. There are more than 16,000 items displayed of which two are national treasures – a MiG21 aircraft and a T54B tank. In the backyard there stands the famous Vietnam flagpole, built under Nguyen Dynasty in 19th century, now open for visit. The history of Vietnam is displayed following the lapse of time, starting from the very first resistance against the Chinese invaders to the last day of the Vietnam war in spring 1975 and beyond. You can expect to have adequate and well-explained stories from the Vietnam side as well as the insight into the sufferings of the people in wartime.