Phu Yen can be visited almost at any time during a year except for the stormy season from September to December. The dry season from January to August is the best time to travel to this beautiful destination.
To get to Phu Yen, flight, coach, and train are available. Flights from Noi Bai and Tan Son Nhat to Tuy Hoa airport (Phu Yen) cost more or less than 1,7 million VND. Long haul bus from Hanoi to Phu Yen costs around 700,000VND, buses from HCMC – 250,000VND-300,000VND. Train ticket to Phu Yen from big cities starts at 600,000VND.
Phu Yen doesn't lack anything from pristine beaches, beautiful lagoons, and mineral springs to cultural relics.  Out of all these things, there are some of them you cannot miss doing in Phu Yen.
Enjoy Tuy Hoa city at night
Tuy Hoa is not a huge city and lies along the coast. Nights here have a special slow tempo you can't find in Hanoi or Ho Chi Minh city. Two mountains sit entirely in the city centre and one of those has the famous Nhan temple-tower on top boasting its authentic Champa culture. The scene of Nhan tower reflected on the Da Rang river can be seen on Da Rang bridge. And if you want to take a panoramic photo of the whole city, get to the top of the peak of Mount Chop Chai which is on the height of 391m. Tuy Hoa has three pagodas for you to discover. At night, a street food tour in the city centre will be the best choice.

Watch the sunrise at Dien Cape
Dien Cape is a famous sightseeing spot of Phu Yen, lying about 35km away from Tuy Hoa. It won't take you long to reach to the lighthouse and the stele that claims Dien Cape is the easternmost point of Vietnam. Bai Mon beach right at the bottom of the cape has perfect emerald-coloured water and white shore. Since Dien Cape is the easternmost point of Vietnam, it also has the earliest sunrise. If you have a chance, do not miss this spectacular sight of nature. Another feature of the cape is the lighthouse which was built in 1890 with a height of 26,5m above ground level and 110m above sea level. When you on the top of the lighthouse you can vision the vast scenery of Bai Mon beach and also Vung Ro bay.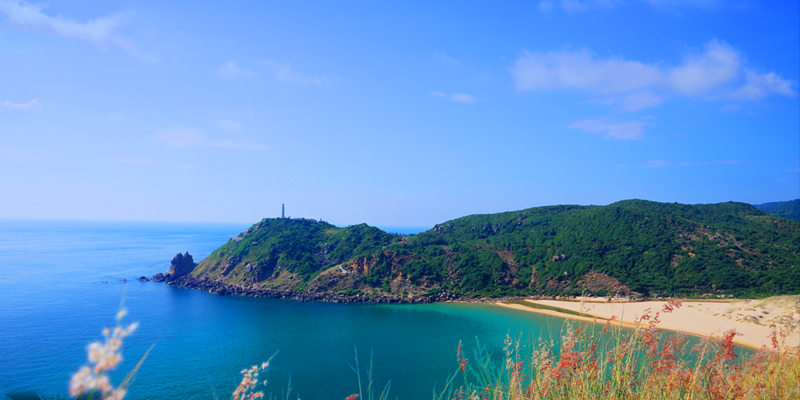 Trek to Da Bia mountain and Vung Ro Bay
Vung Ro and Da Bia mountain are close to each other located at the far south of Phu Yen. Vung Ro Bay is not only an important historical relic but also a truly natural beauty. The bay has a total of 12 smaller beaches and some of them hide beautiful coral reefs under the surface. In the past, Vung Ro is the receiving spot and transiting point of weapons to South Vietnam on the legendary Ho Chi Minh Sea Trail. The bay offers a majestic view of nature and can rival any other bay in Vietnam in beauty. The trek to the top of Da Bia mountain lasts about 2 hours. From the bottom, you can easily the stele-like stone standing erected on the height of 706 meters above the sea.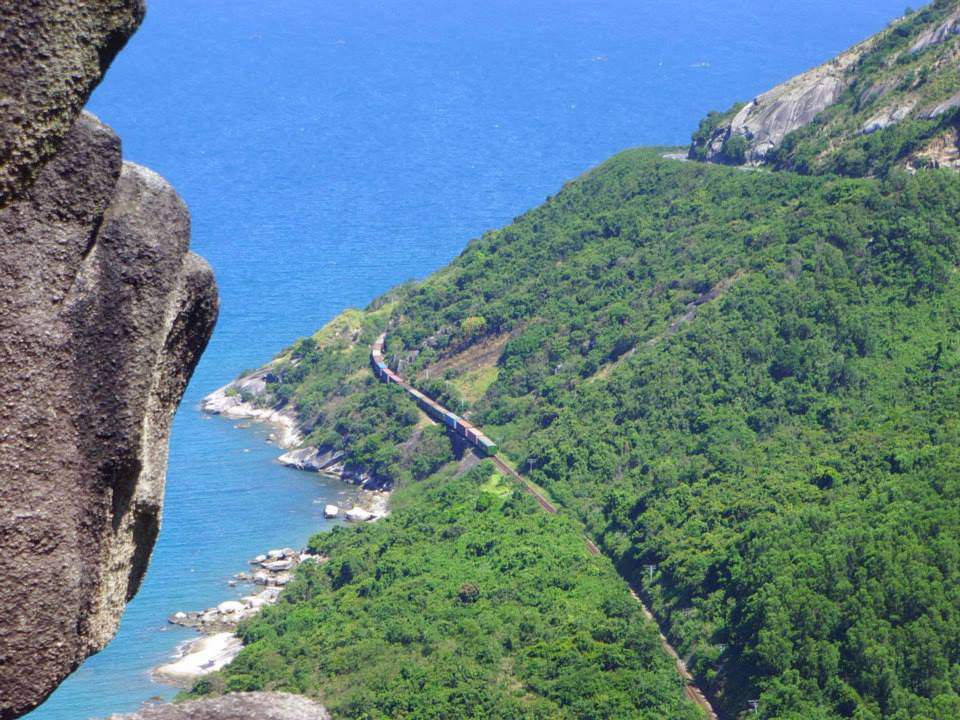 Admire the natural wonder Ghenh Da Dia
Da Dia Rapid is a natural wonder of not only Vietnam but also the world. There only a few spots on earth have the same stone structure and geomorphological characteristics as Da Dia Rapid. The whole rapid looks are more like a giant black honeycomb. Each stone column is naturally shaped in the pentagon and stands so close to each other like they are artificially glued. The stones are made when the lava after volcano eruption suddenly meet the seawater. This is considered one of the strange geological phenomenons that rarely happen on earth. Right beside the rapid is a small and shallow beach with clean water, suitable for swimming.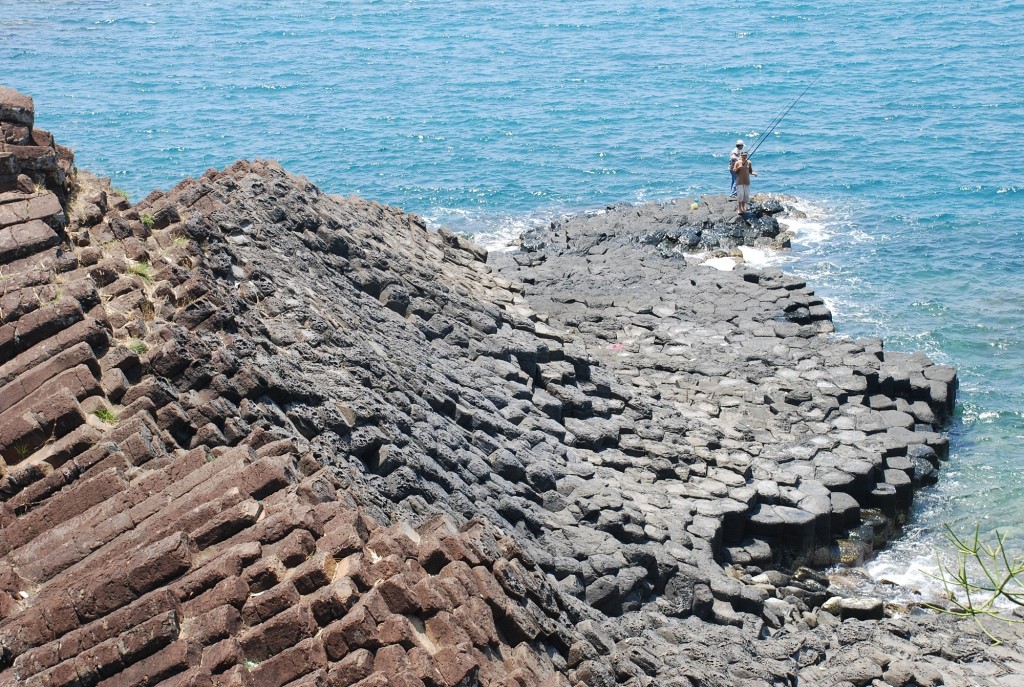 Ride motorbike on the coastal road
The coastal route we recommend for you is Tuy Hoa city – Dai Lanh beach through road Phuoc Tan – Bai Nga. The total length of this route is about 50 kilometres with good road quality.
You can always rent a motorbike in Tuy Hoa city to get around Phu Yen. On the way, you can see the sea all the time. The road connects many beautiful southern beaches of Phu Yen such as Mon beach at Dien Cape, 12 beaches of Vung Ro bay and lastly Dai Lanh beach and many other nameless beaches.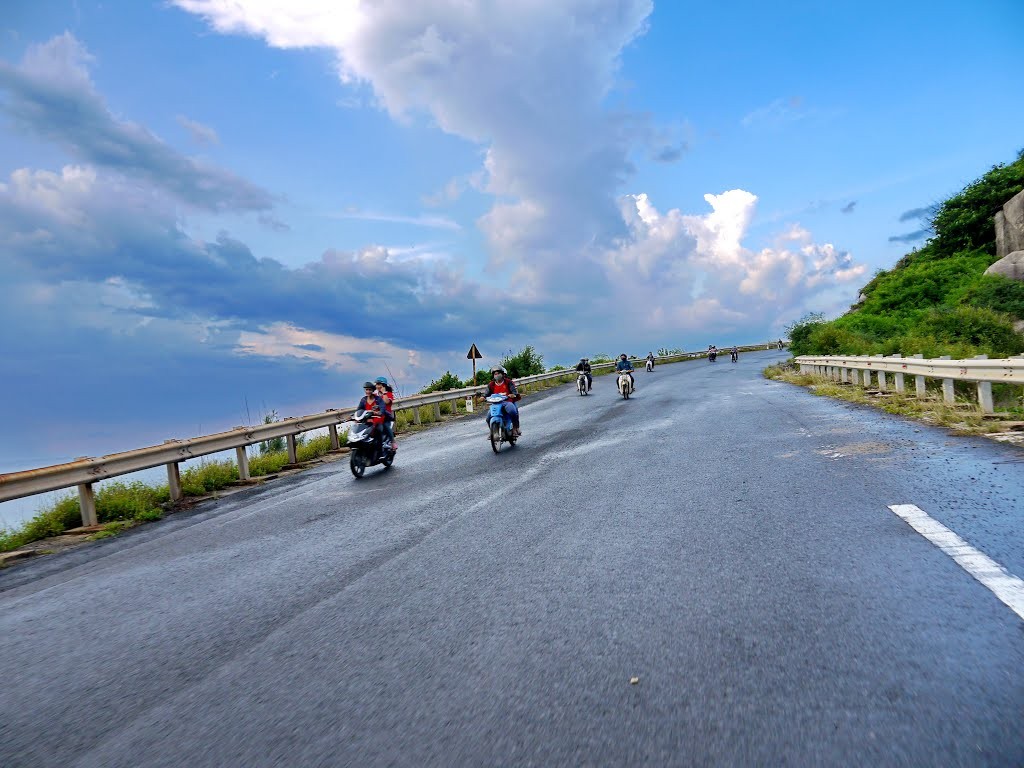 Swim at Xep beach
Bai Xep is located far in the north, about 17 kilometres away from the city centre. After having a stunning appearance infamous movie "Toi Thay Hoa Vang Tren Co Xanh" (Yellow Flowers on The Green Grass), Bai Xep has become a new trendy destination in Phu Yen. The beach is small, only 500m long but the thing that has made Bai Xep famous is the dreamy green cliff protruding into the sea with full of green cactus growing on it.
Ganh Ong is just next to Bai Xep, offers a long beach and a thick green casuarina forest stretching along the white shore. The seawater here is clean, small waves and best for swimming.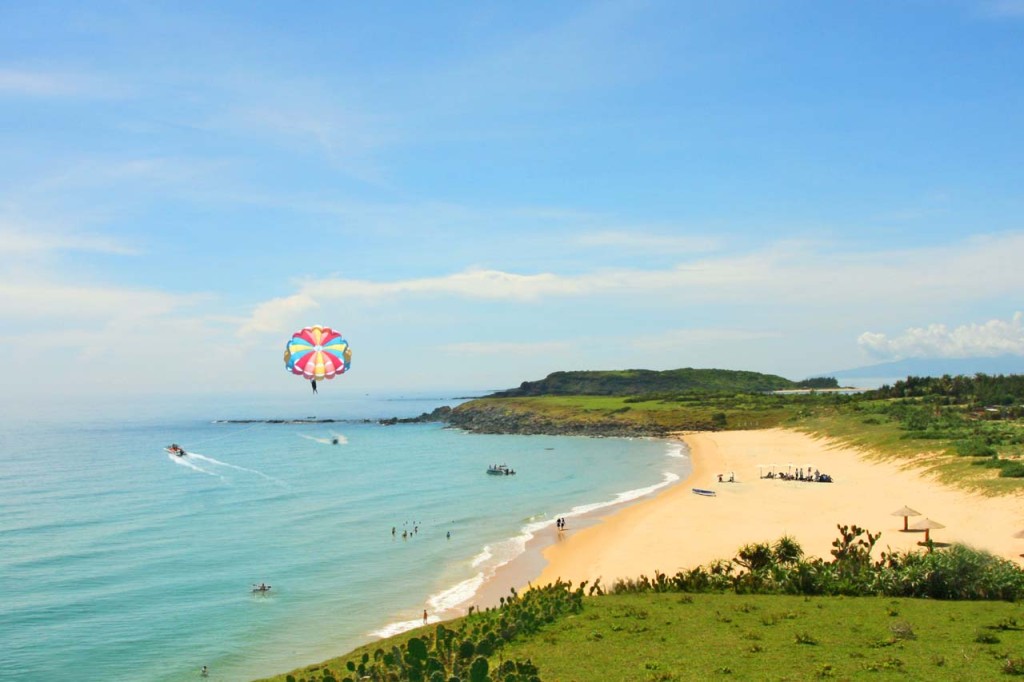 Taste the delicacies of Phu Yen
There are many great dishes you can try in Phu Yen.
Mai fish salad is quite a famous dish of this land. Each fresh Mai filet is tripped off its bones then marinated with onions, chillies, garlic, lemon and herbs. Serve with sauce.
Steamed Nuc fish is a rustic and cheap dish of the people of central Vietnam. The fishes must be fresh, medium-sized, served with herbs, grilled rice papers. The sauce must be braised fish sauce.
Oyster rice soup is very simple to cook. Remove the shells of the oysters, quick stir-fry with onions, peppers, salt and put the oysters into the rice soup.