During October 2017 I went on a trip with a friend from Hue to Hoi An as people always say these cities are highlights you should visit when travelling in Vietnam. As there was no time to spare and we would like to get as much out of the trip as possible, the plane is the transportation we've chosen to travel to Hue. The plan was to fly to Hue and rent a bike from there on to Hoi An (and catch the Hai Van Pass in between) and then fly back from Da Nang. The tickets were booked through Vietjet Air and the total cost was around 50 USD for a return ticket.
Hue
Our plane took off in the terminal for domestic flights at Noi Bai Airport in Hanoi and it took us roughly 1 hour to get to Hue. Security in the airport is definitely much more relaxed than for international flights as it was possible to take water bottles and small objects with you. The airport of Hue is tiny and we were able to walk out in less than 5 minutes. We took a taxi to the centre of Hue, where our Airbnb was.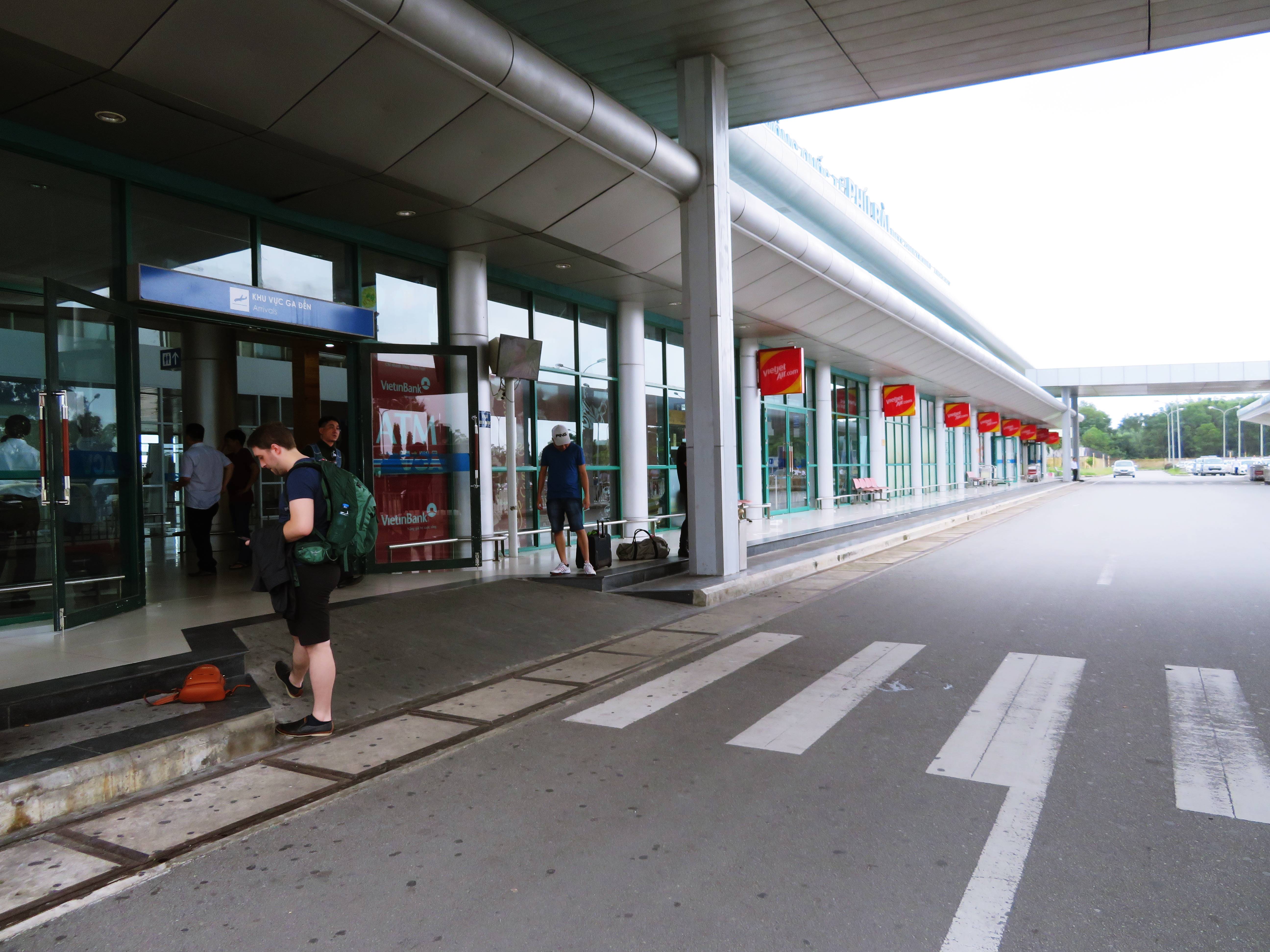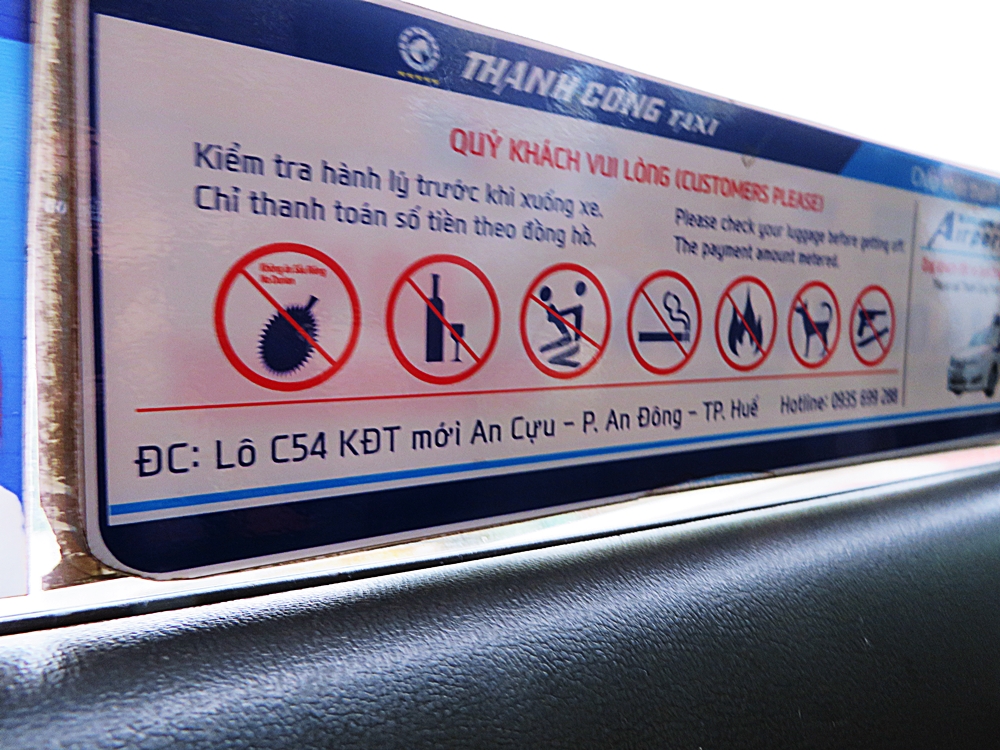 We were able to use the bicycles of our host in Hue and decided to explore the city a bit. When darkness fell, we went to the centre, which is free of traffic and transforms into walking streets as well. In the middle of the intersection, artists were performing and eventually, the streets got pretty crowded with both locals and tourists alike. We found ourselves sitting somewhere at a busy establishment which overlooked the intersection and enjoyed the music with some beers. We ordered some finger food and the (menu stated) chilli eggs as well. Supposing it would be some omelette with chilli peppers, we ordered that as well but found ourselves quite surprised when we got black see-through, hard-boiled eggs. After some research, I discovered it was called century egg and it is a preserved egg, originally from China and usually fermented in a saline solution and afterwards stored in clay for at least a couple of weeks. The smell was quite pungent but it definitely looked worse than it tasted, even though we could not finish a whole egg.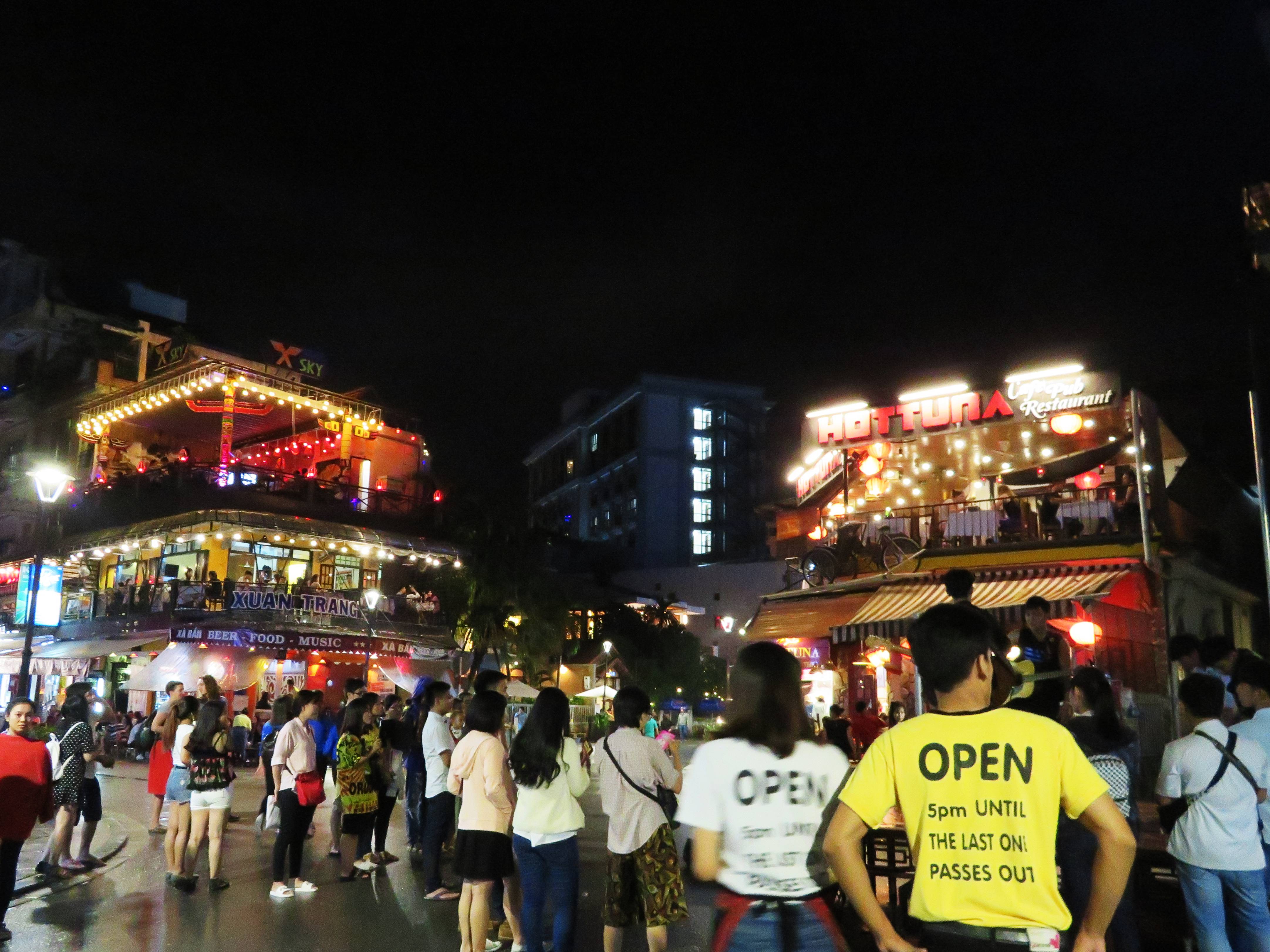 Imperial City
The next day we set off to visit the Imperial City in Hue, a vast domain with the renovated and preserved remnants of what used to be the palace of the former imperial capital of Vietnam. The way to the Imperial City was fairly easy as there are several bridges connecting the centre to the Imperial City.
The Imperial City is a walled palace within the citadel of the city of Hue which is the former imperial capital of Vietnam. The building was built in 1362 and took around 200 years to complete. The locals consider this builder as a symbol of wealth and power as boars carried the materials from Hoi An.
The grounds of the Imperial City are protected by fortified ramparts 2 kilometres by 2 kilometres and ringed by a moat. The water in the moat is routed from the Perfume River through a series of sluice gates. This enclosure is the citadel (Kinh thành).
Inside the citadel is the Imperial City (Hoàng thành), with a perimeter wall some 2.5 kilometres in length. Within the Imperial City is the Purple Forbidden City (Tử cấm thành), a term similar to the Forbidden City in Beijing. Access to the innermost enclosure was restricted to the imperial family.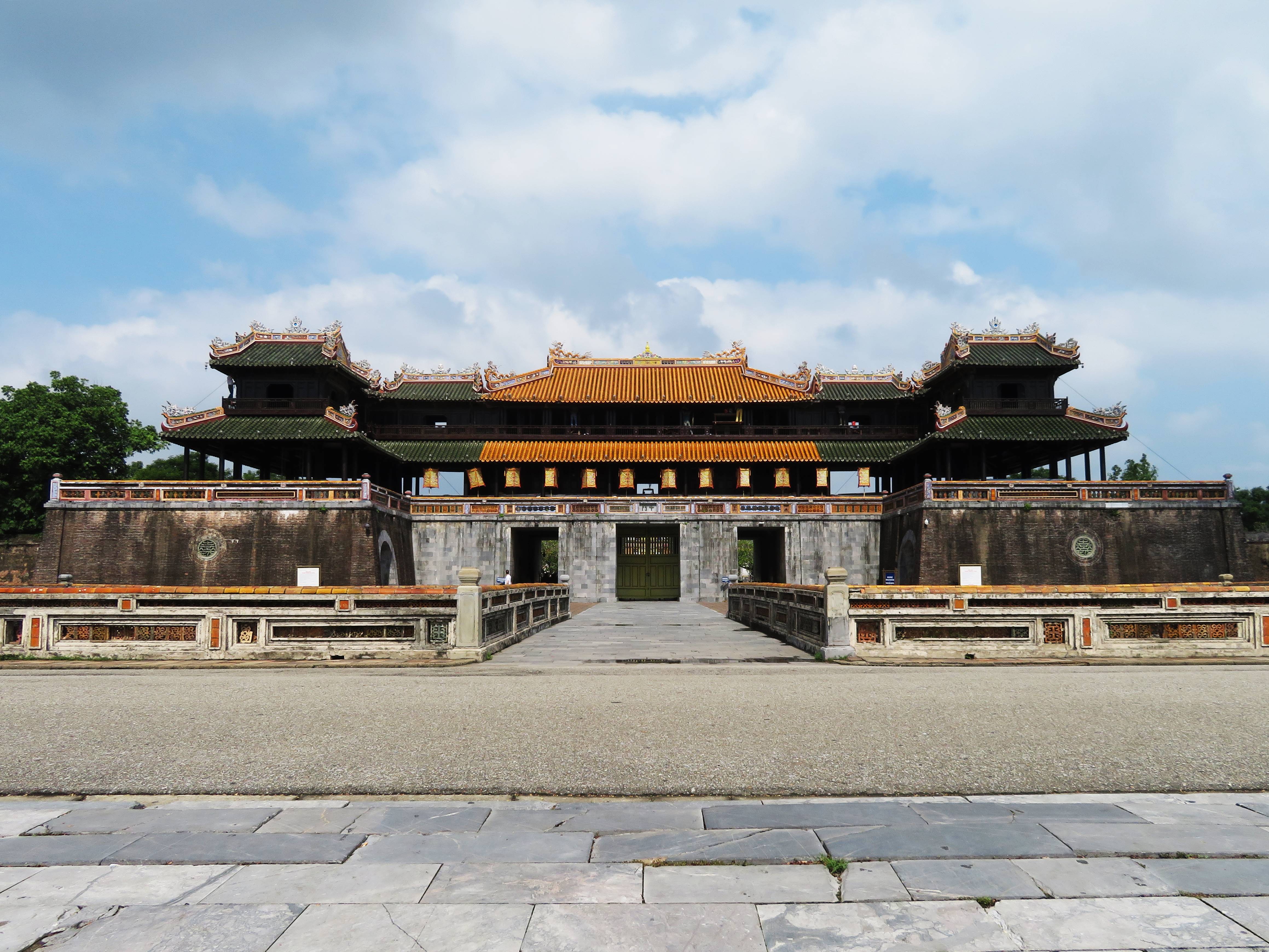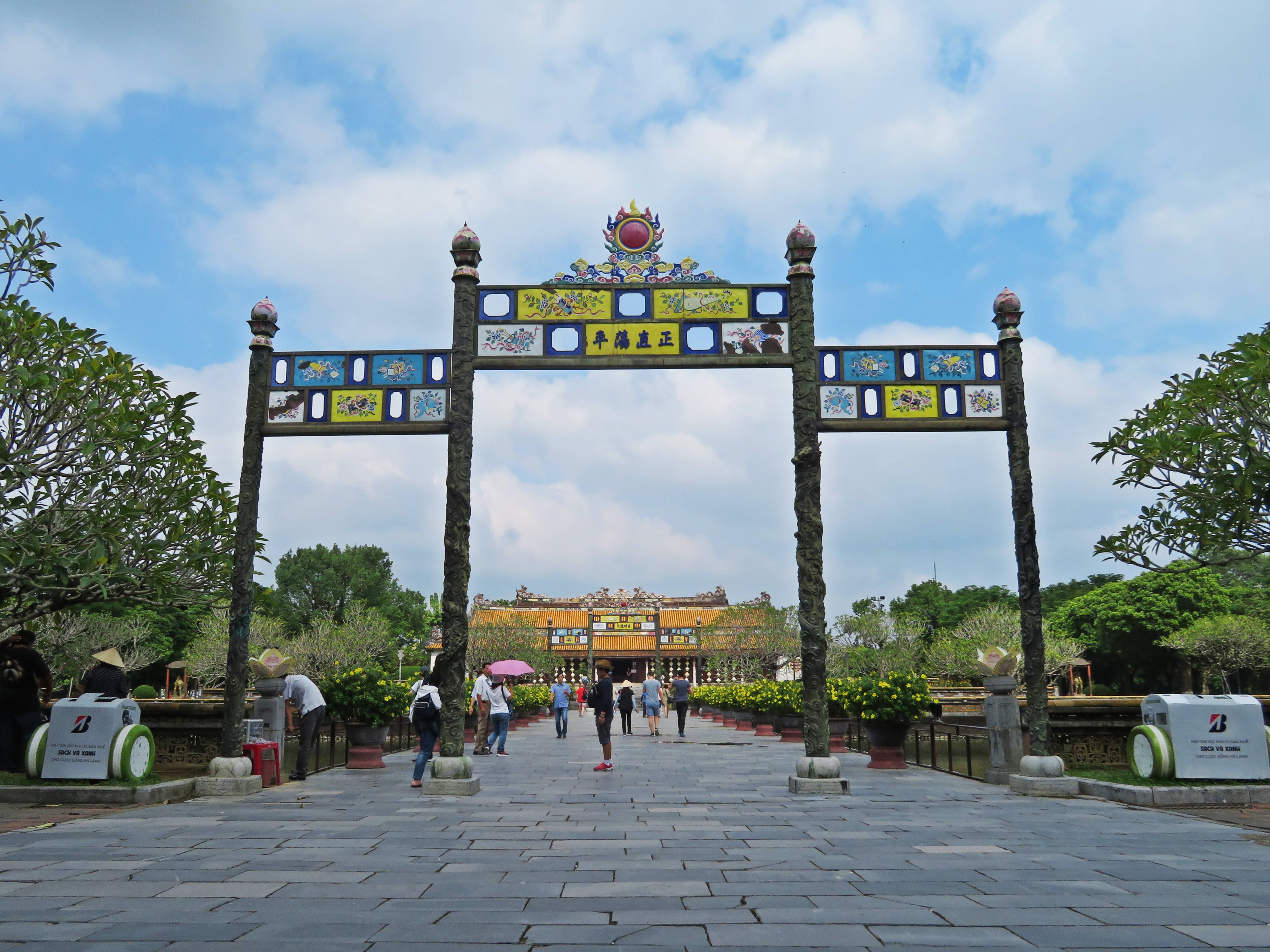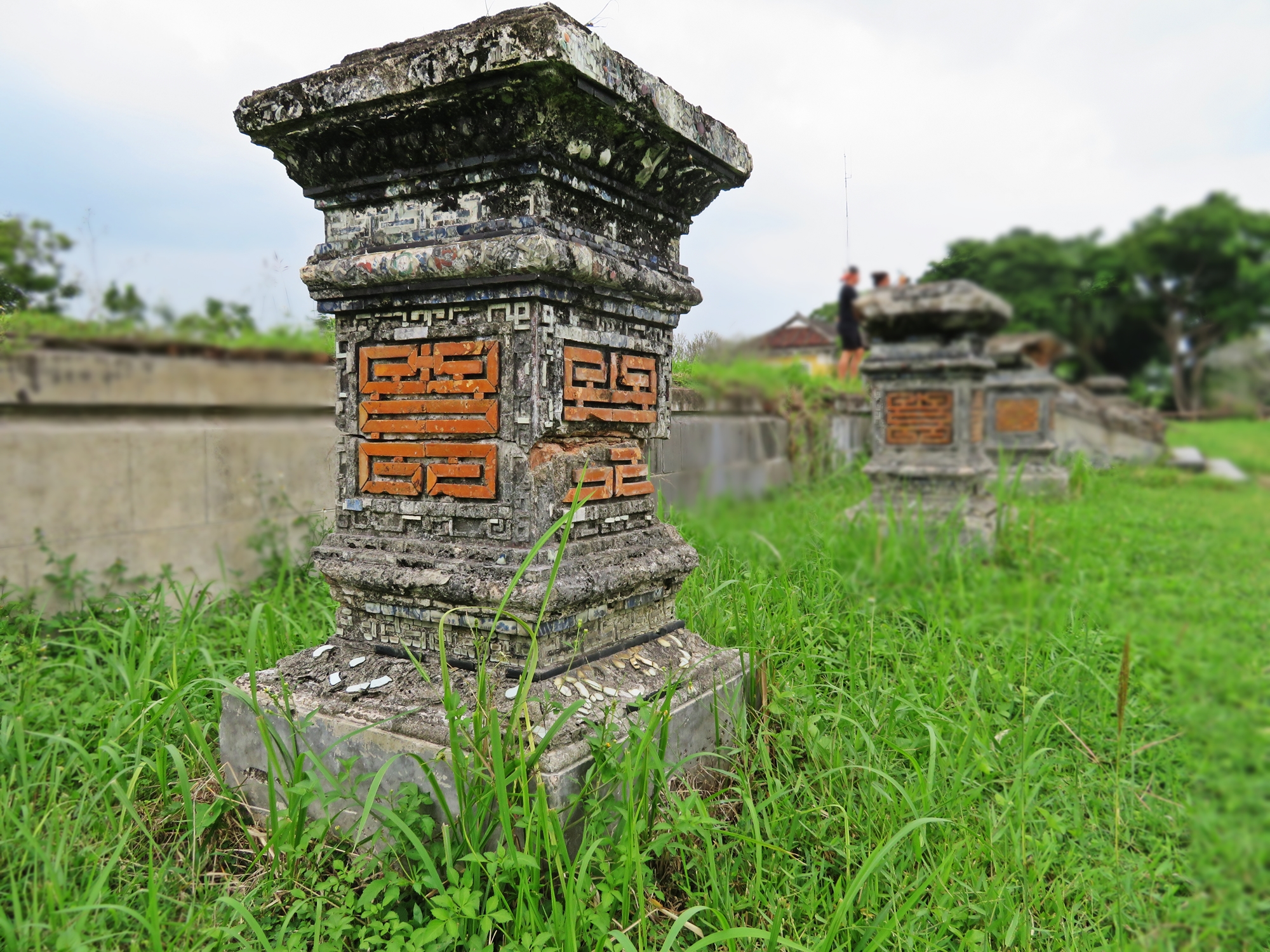 We only visited the Imperial City in the morning as we were set on having a custom made ao dai (the traditional Vietnamese dress) made and only had one full day to spend in Hue. One could definitely spend a few more hours in the Imperial City to fully take everything in.
For lunch, we headed back to the centre of the city and had some fried tofu in tomato sauce, mushroom and pak choi and some chicken and rice.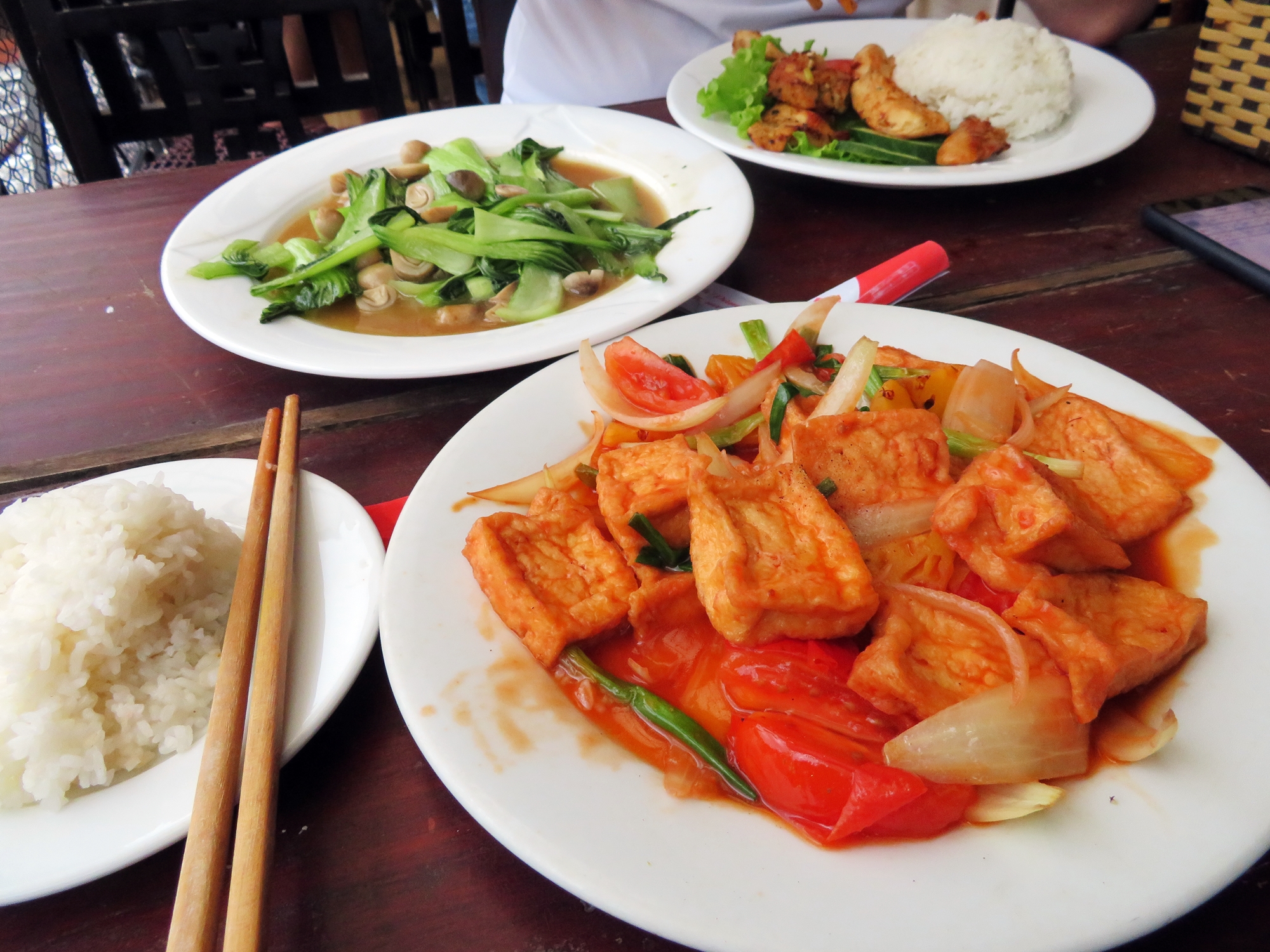 Motorbike – Hai Van Pass
In the evening we set out to rent some motorbikes. Based on our online research, we had discovered that we could rent bikes in Hue and drop them off in Hoi An with the company MotorVina, which rented out automatic scooters for $15/day. They taught us how to ride too, as both of us never even had sat on a bike. After a quick 15 minutes tutorial, they gave us one bike so we could practice a bit more in the evening to prepare us for the 130 km long road, including the Hai Van Pass, the famous mountain pass between Hue and Da Nang. First thing in the morning we went back to MotorVina to get a second bike and left Hue as it would take us approximately 6-7 hours with a couple of stops.
On our way to the Hai Van Pass we were blessed with a couple of showers, but most of the time it was dry with the sun peeking through the clouds now and then. As the road was fairly recently renovated and asphalted, it was relaxing and easy to ride all the way from Hue to Hoi An.
The Hai Van Pass itself was not crowded, mostly because we were riding there outside of the commuting hours and since the Hai Van Tunnel was built in 2005, most cars and trucks tend to take that one instead of the Pass as it takes less time.
The views from up there were amazing, despite or maybe because of the cloudy weather.
The road was really forgiving to me and my friend as we both did not have any experience riding the motorbike before going, and I can say it was a relatively smooth ride altogether.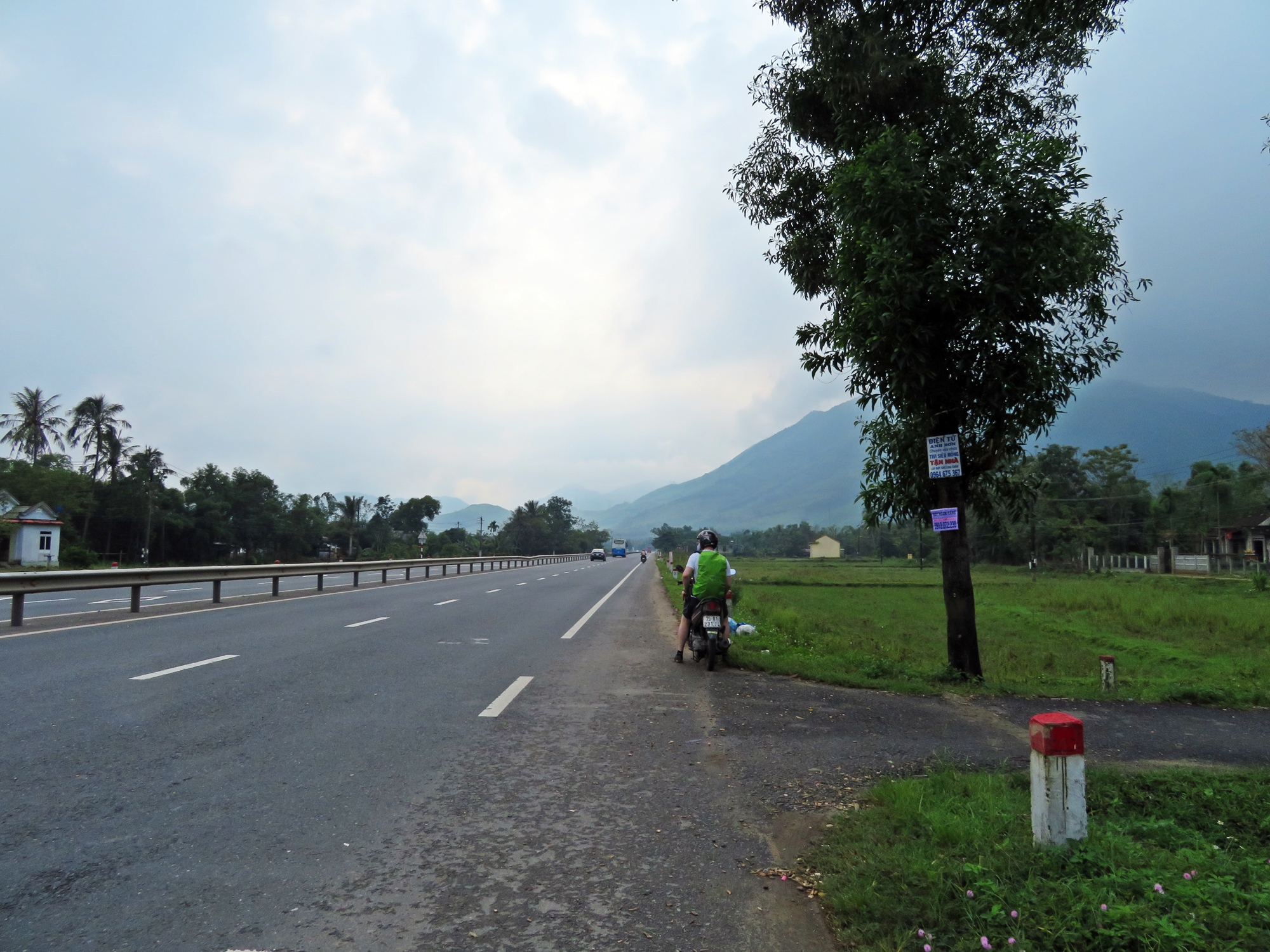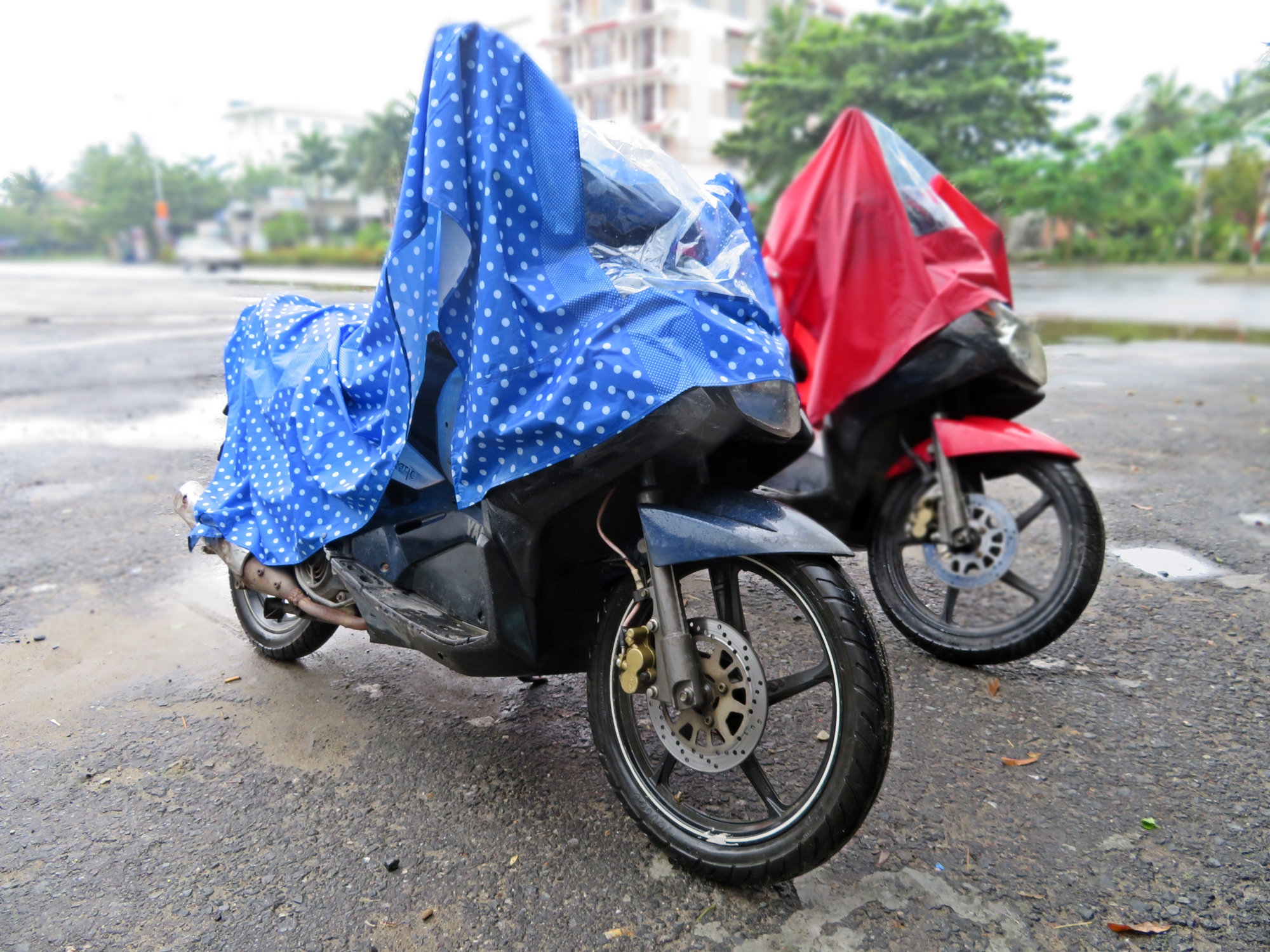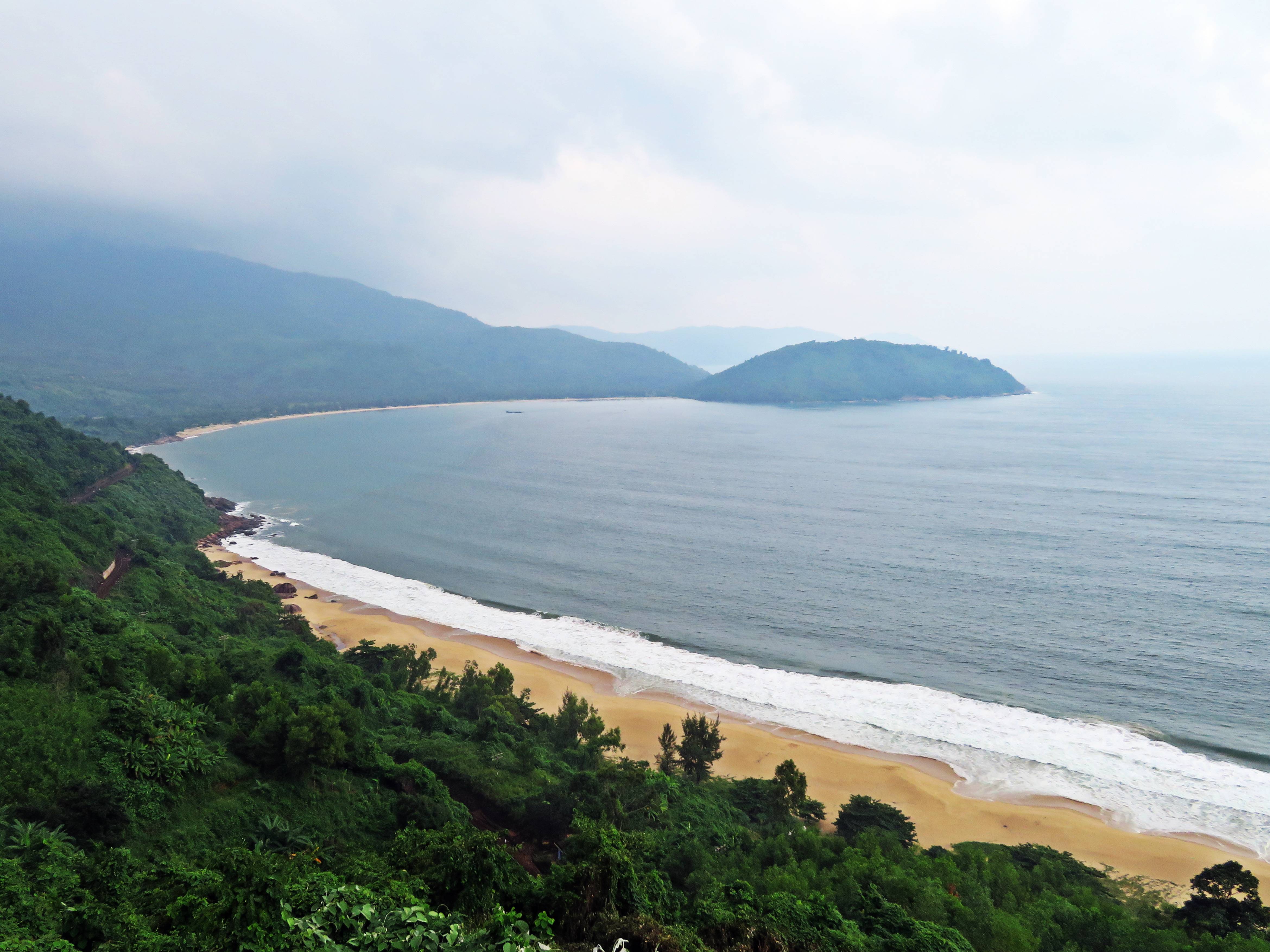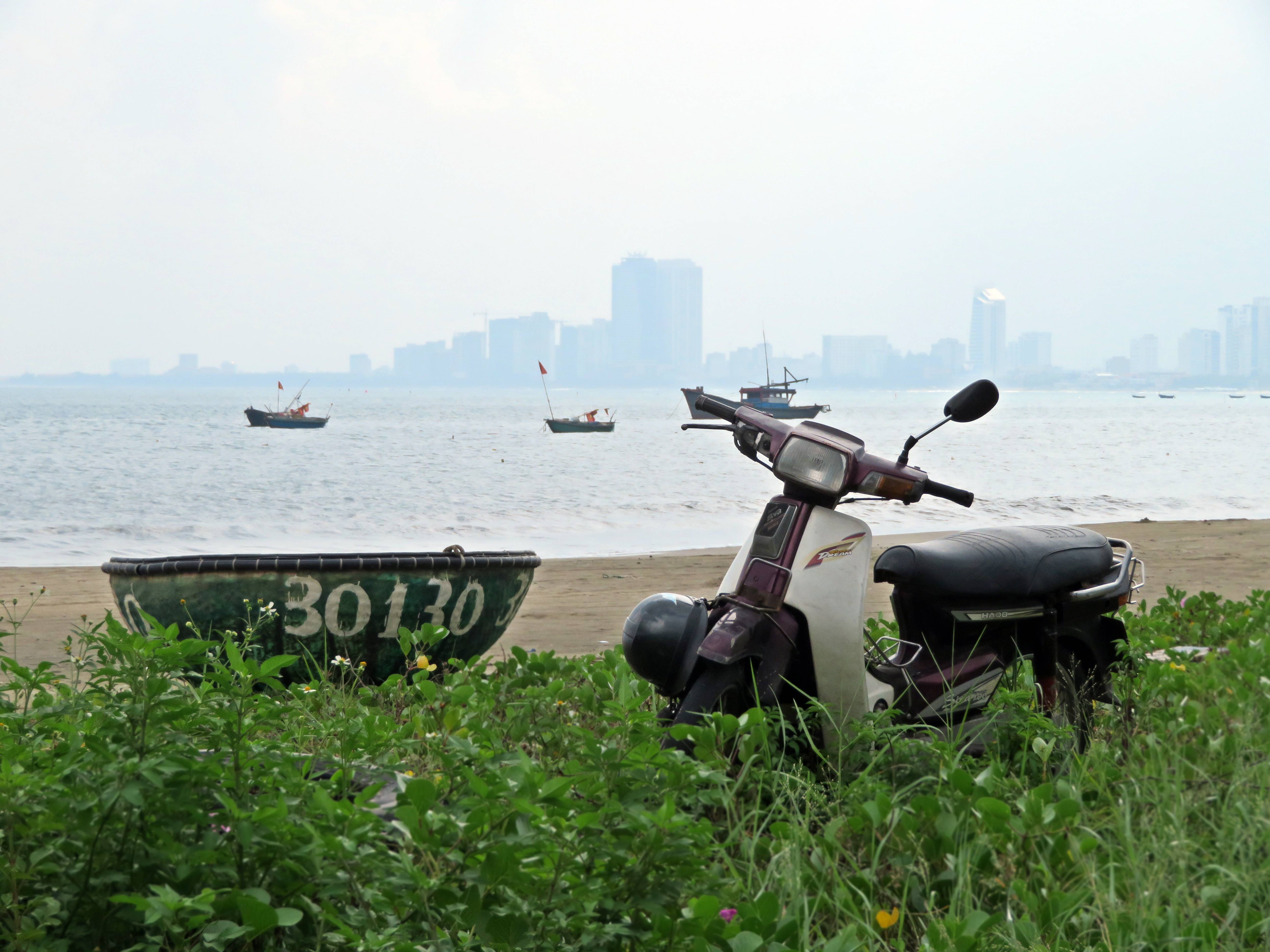 Hoi An
We finally arrived in Hoi An, a picturesque town in Central Vietnam and had booked lodgings beforehand with a local homestay in the pottery village. Hoi An was established as a UNESCO World Heritage site in 1999 and is famous for its lanterns and many tailored made clothing stores, which was actually one of our reasons to venture over there. The centre of Hoi An is rather small, yet charming is a word that comes best to mind to describe it. We walked along with the nice and cosy shops and tried to find a good tailor shop where my friend would be able to have a suit made.
Eventually, we found a place called Yaly Couture, where he was able to choose the fabric and cut for his suit. After a worthwhile discussion on the specifics of his request and preferences, and return a few times for a fitting, he was able to have a full suit and a couple of shirts made for a reasonable price.
When the sun sets in Hoi An, lampions are lit all over town and it is a very wonderful sight, especially along the river and the plenty of tiny boats. Downtown at the river, a lot of local vendors were trying to sell us a ride on a boat, which we eventually declined.
The next day we went to the beaches between Hoi An and Da Nang, and even for a quiet autumn day, the temperature was high enough to enjoy a beach day. As we were there out of the high season the whole beach was empty and deserted, except for the lonely labourer.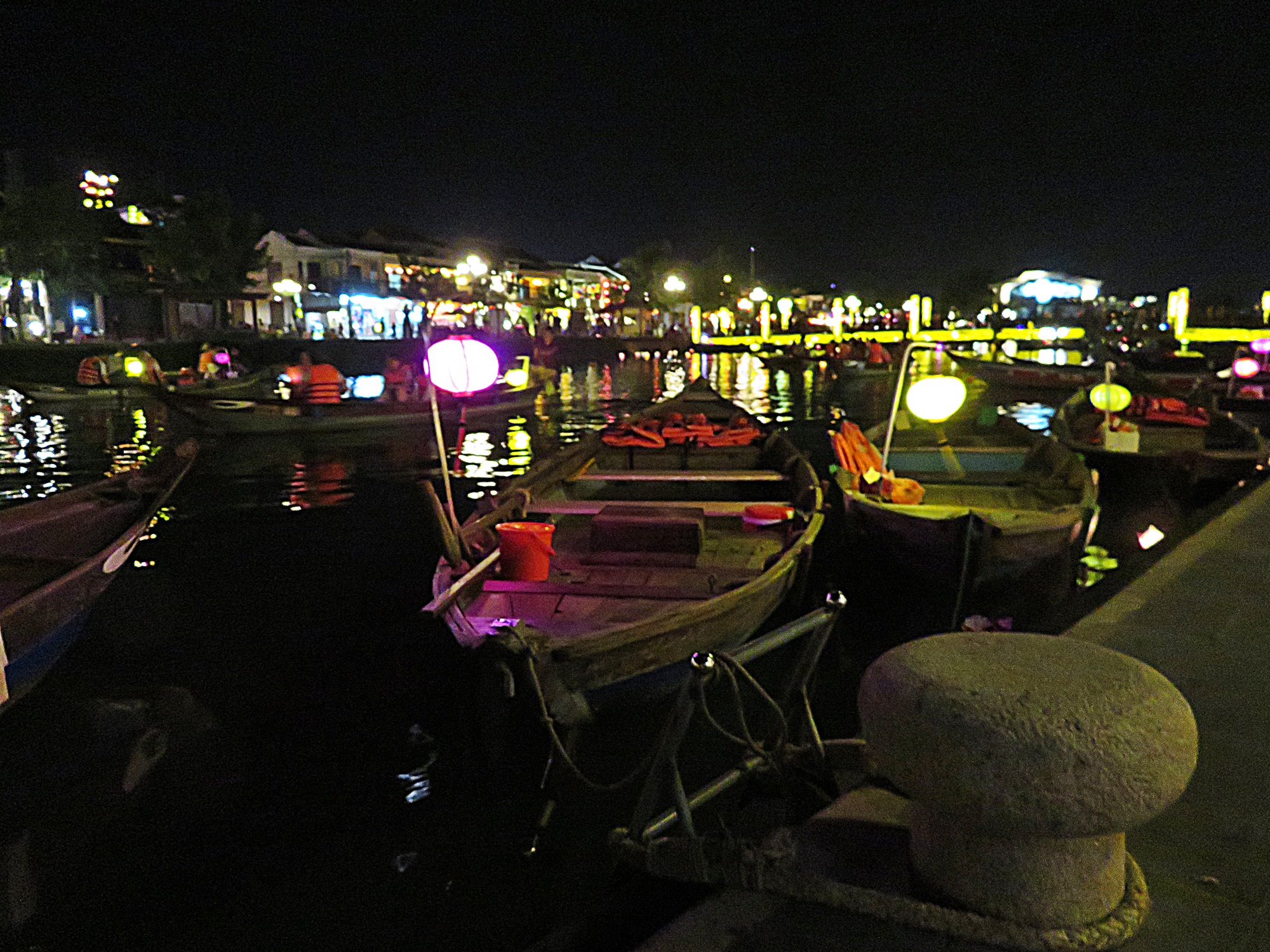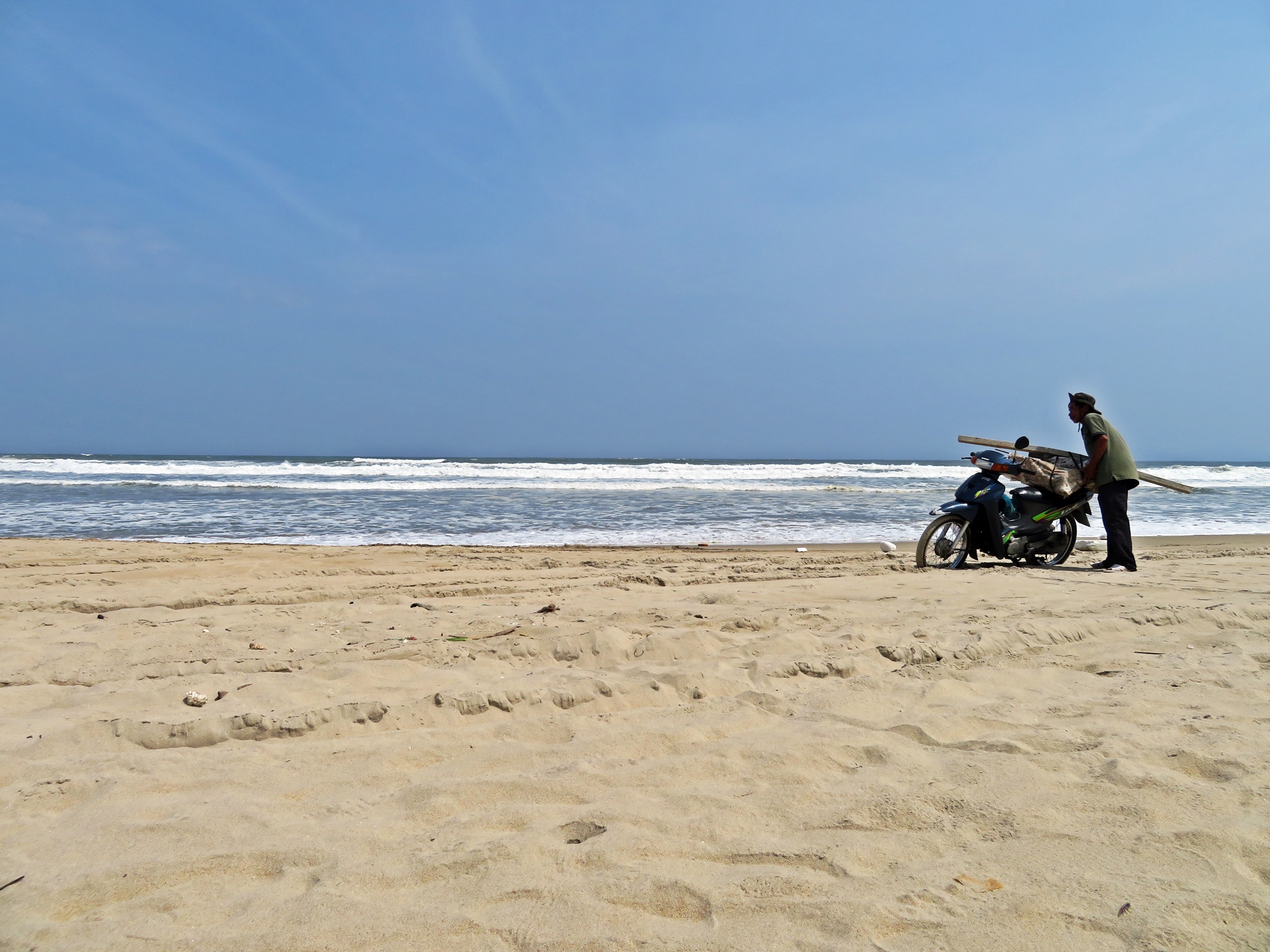 In the evening our host took us to New Phuong Dong club in Da Nang, a high end and widely known club which plays a range of EDM music and has impressive laser beams. The prices are a bit expensive, even for foreigners. Regular Tiger beers were around 5USD and those were the cheapest drinks to get. The evening was lovely though, and we safely made it back to our homestay, and the following day we were back on the plane back to Hanoi.