The National Administration of Tourism may allow foreign tourists with a coronavirus vaccination passport to enter Vietnam.
The National Administration of Tourism will soon consult with representatives of the Ministry of Culture, Sports and Tourism and issue a formal report, per a March 11 statement byMr. Nguyen Trung Khanh, Chairman of the Administration.
Spokeswoman of Ministry of Foreign Affairs Le Thi Thu Hang stated that vaccination passports may potentially influence immigration regulations, noting that "travel restoration and re-opening of tourism industry must be done in compliance with preventative measures against coronavirus."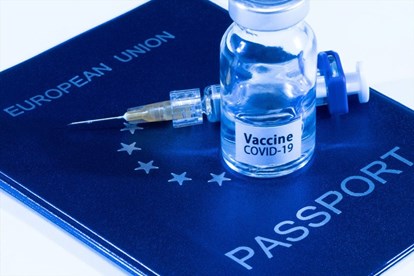 The Minister and Chairmancautioned that the government has not yet considered modifying quarantine protocols for vaccination passport holders. Visitors to Vietnam will have to undergo the standard14-day quarantine at a qualified hotel, whether vaccinated or not.
On March 5, the Ministry of Culture, Sports and Tourism was tasked by Prime Minister Nguyen Xuan Phuc to cooperate with other relevant agencies to examine, evaluate and give suitable solutions to the "vaccine passport" idea.
There appears to be growing consensus at official levels that Vietnam should not remain indefinitely closed to international tourists. Even a limited re-opening for vaccine passport holders will help promote Vietnam tourism. Identifying a safe and effective set of regulations and technologies for such a passport is, however, a challenge.
Deputy Prime Minister and Minister of Foreign Affairs Pham Binh Minh recently discussed mutual concerns and opportunities with his Singaporean counterpart, Vivian Balakrishnan. In the course of their discussion of trade promotion, economic recovery, travel restrictions, and vaccination plans, both reviewed possible vaccine passport implementations.
Potentially, a vaccine passport could be a digitally signed electronic file that reliably proves its holder's vaccination and testing status.  Medical data could be saved in a digital wallet – possibly using blockchain technologies – and read by immigration personnel using QR codes.
According to the World Tourism Organization (UNWTO), a vaccine passport could safely boost international tourism, and constitute a significant step towards global recovery.  All signs suggest that Vietnam will be at the forefront of these medical innovations and will excel at promoting both the health and safety of its citizens and visitors as well as their travel and economic opportunities.