Lang Son has many beautiful attractions but Mau Son is probably the best known landmark. This place is regarded as another Sapa of northern area. Thanks to geographical condition, Mau Son enjoys pleasant weather throughout the year, which makes it ideal place for leisure travel and camping activities.

When to go
Mau Son is year-round cool with two distinct seasons. Winter begins from November to March. Temperatures usually range from 7 to 13 C, freeze sometimes occurs in January. Summer is frequently rainy from April to October with average temperature of around 17 C. The best time to visit Mau Son is September, when the weather is cool and pleasant. In January, freeze sometimes occurs. If you'd love to admire the stunning beauty of frost crystals and ice, don't miss the chance to go there.
Transportation
Mau Son is just 30 km away from the center of Lang Son city, which can be easily reached by bus, car or motorbike with estimated travelling time of around 4-5 hours.
Bus sations in Hanoi : Gia Lam, Luong Yen, My Dinh.
Accommodation
There are many hotels and guest houses in Mau Son but most of them are changing for the worse because of high humidity. The rooms are humid and walls are moldy. Therefore, you are advised to stay overnight at hotels in city center such as Kim Son, Van Xuan, Phu Quy. The rooms are fine and reasonably priced at $10 for a decent room.
Food
Lang Son has plenty of local specialties to offer such as That Khe roast duck, noodle with roast duck, Mau Son wine, roast pork with mac mat leaves, egg steamed rice rolls… They are all served at almost restaurants in the city.
Attractions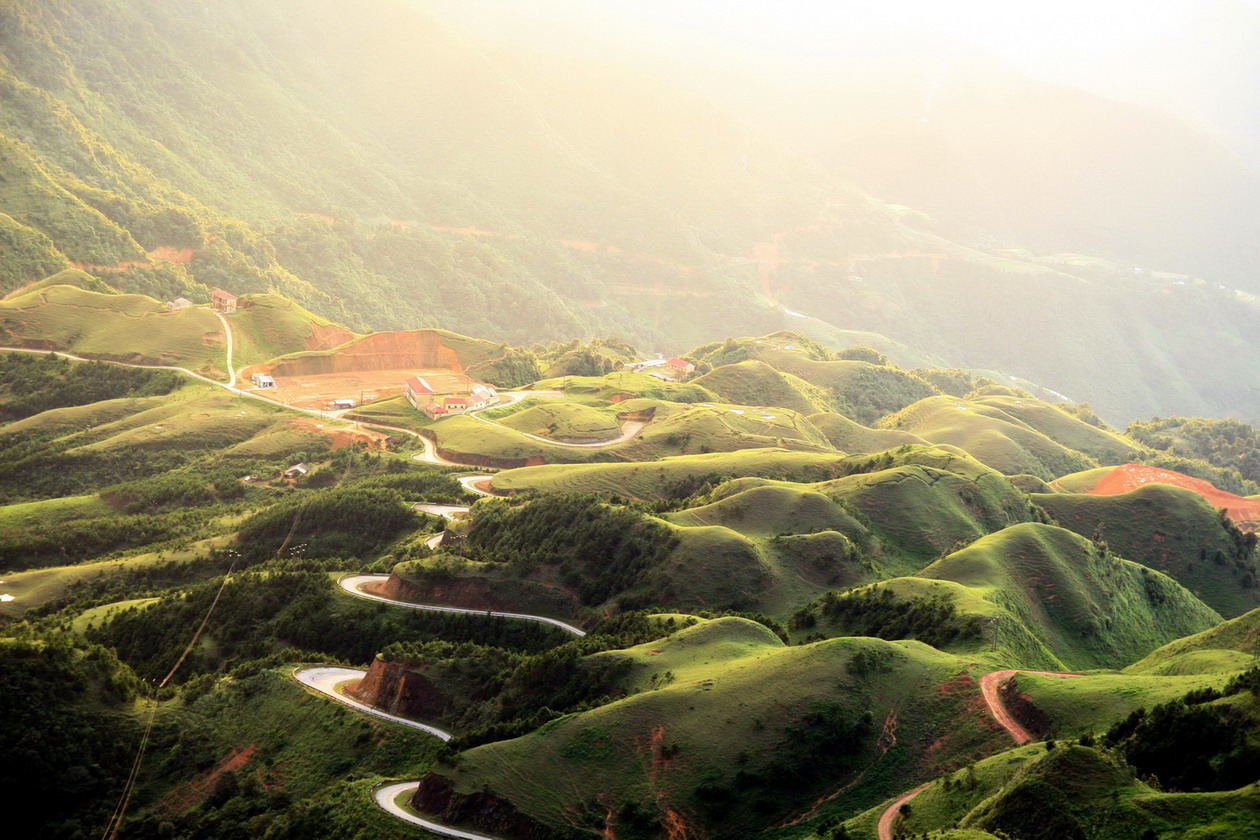 1. Mau Son tourism area
Mau Son Mountain is surrounded by majestic mountains and wide plains. In this past, it was the favourite relaxing holiday destination of the French upper class. They built a lot of villas on the mountain but most of them fell into ruin owing to high humidity, only some ancient houses and ground base still remain. At 1,000 m above sea level, you can breach the clean fresh air and enjoy the unforgettable and unique sights.
2. Khuoi Cap Village
Khuoi Cap is the village of Dao ethnic people in which cultural identity and traditional values have been retained. The lifestyle, costume, customs and habits, festival are distinctive and original. The Dao people earn their living mainly by agriculture.
3. Long Dau Stream
Long Dau Stream is one of the most popular attractions in Lang Son with most special features of Mau Son. It has a length of 10 km originating from the mountain top, running through slopes and forest of Lap Pia Hamlet.
4. Phat Chi Mountain
Phat Chi Mountain belongs to a mountain range in South East of Mau Son area with an elevation of 1,000 meters above sea level. The whole area is covered by vegetation and old forest. A half-day trip to the mountain will leave unforgettable memories, especially when you want to stay away from noisy and dusty cities.
5. Tam Thanh Pagoda
Tam Thanh Pagoda was built in Post-Le Dynasty inside a cave divided into Nhat Thanh, Nhi Thanh, Tam Thanh of which Tam Thanh is vast and majestic in beauty. There are an internal pool and natural "window" offering a stunning view across the countryside. Coming here, you will admire marvellous stalactites and a Buddha statue (2,2 m high and 0,65 m wide).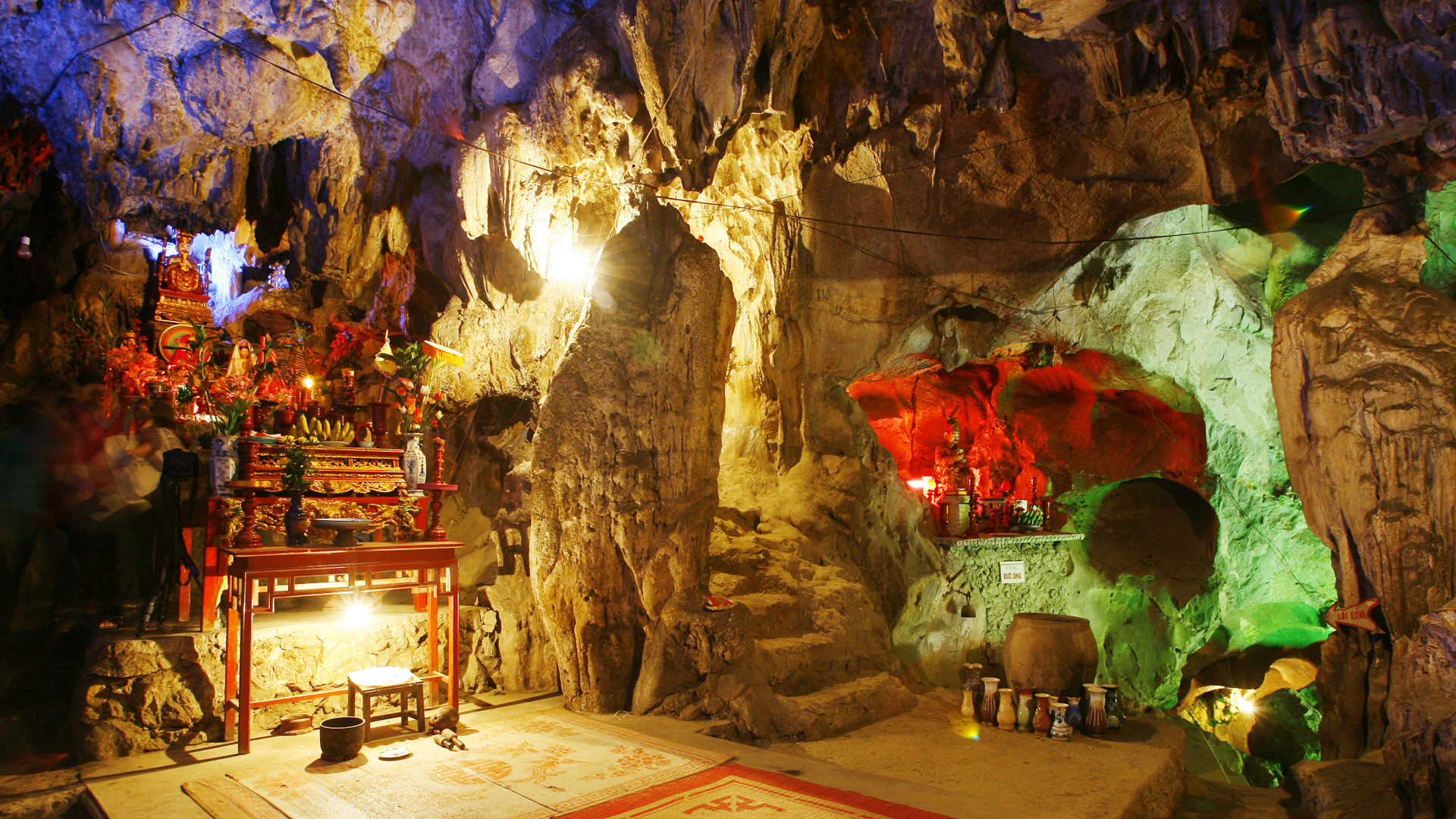 6. To Thi Mountain
To Thi Mountain is well-known for a natural statue shaped like a woman carrying a baby on top of the mountain. People said that it was Mrs To Thi waiting for a husband, who was actually her blood brother, come back from the battlefield. She patiently stood there with the baby in her arm until turned into stone. That's why it is considered as a symbol of faith and the mountain is also called Vong Phu (means "wife in waiting for a husband").
7. Ky Lua Market
Ky Lua Market is a bustling trade centre of the local. It is not very large but has a wide variety of items for you to select. However, you should not buy any other item other than clothes. The sellers have a habit to overcharge all the goods. Our experience is the actual price is usually 50% lower than charged price.