Hanoi and Ho Chi Minh City are the 2 biggest cities in Vietnam that draw most foreign visitors. It's great if you can visit two both cities; but if you have limited time and can choose only one, which one you should visit? No worries. The Roughguides travel site has pointed out highlights of each city with their similar and different features so that you could make an easy decision for your coming trip.
Culture
What you expect from Ho Chi Minh, such as museums, temples, pagodas and remarkable colonial architecture, relics of the French occupation, traditional water puppet shows, can be found in Hanoi. However, Ho Chi Minh has more theme parks, which makes it suitable for those seeking fun outdoor activities. If you are interested in art, Hanoi should be your destination as it offers more contemporary fine art galleries.
Hanoians are sometimes unsociable with more traditional values and principle. Ho Chi Minh, influenced by American and French, are more open and easy-going.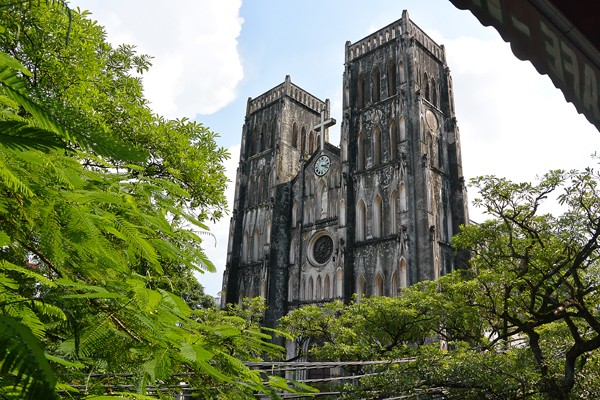 Cathedral in Hanoi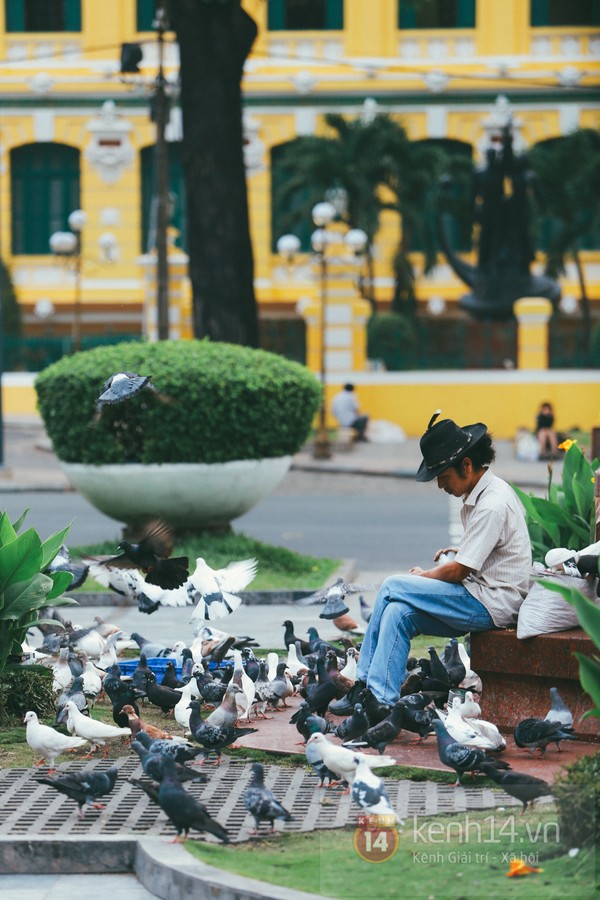 Ho Chi Minh
Nightlife
Almost establishments in Vietnam close before midnight as the government's rule. However, it's pretty easy to find a late-night bar in Ho Chi Minh with live music and classy cocktail lounges at the weekend. If you prefer spending the evening in a club for hours, Ho Chi Minh is certainly the place you should visit.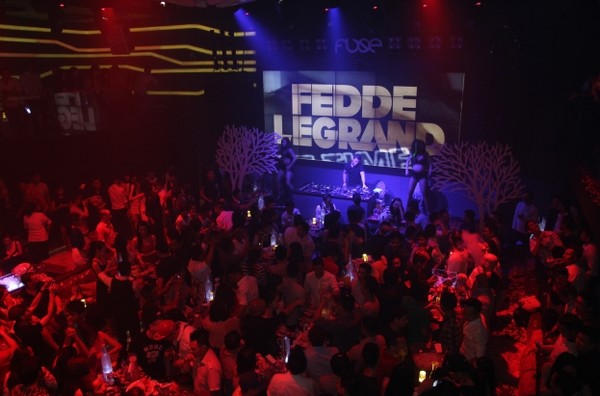 A night club in Ho Chi Minh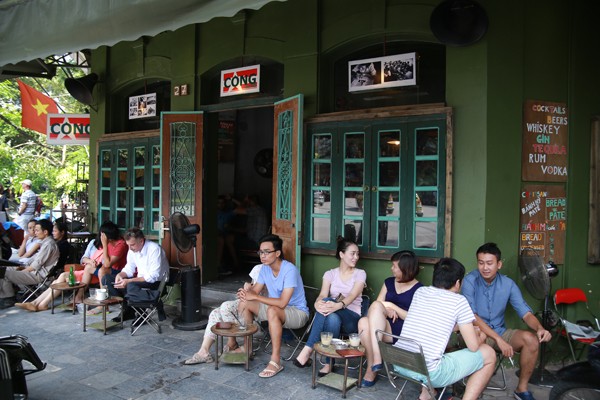 Cong coffee shop in Hanoi
For tourists in Hanoi, an evening out at the narrow streets of Hanoi's Old Quarters is perfect. Thousands of locals and tourists flock to the alleys every night to consume cheap drinks on tiny plastic stools and snack on steaming plates of barbequed pork. According to the author, backpackers and cheap booze should select Hanoi for their budget travel.
Food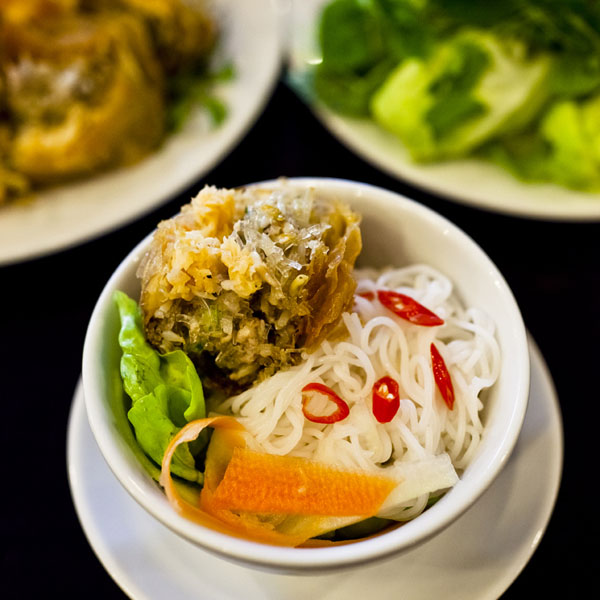 It's hard to decide which city is best for food as you can easily find cheap, local culinary delights in both cities. Pho (noodle food) is must-try food when you are in Hanoi. This national dish is available at any street corner. The culinary in Ho Chi Minh tends to be sweeter and banh mi (filled baguettes) here is just great. Both cities are foodie heaven, though Ho Chi Minh offers an abundance of quality choices and upmarket restaurants.
Shopping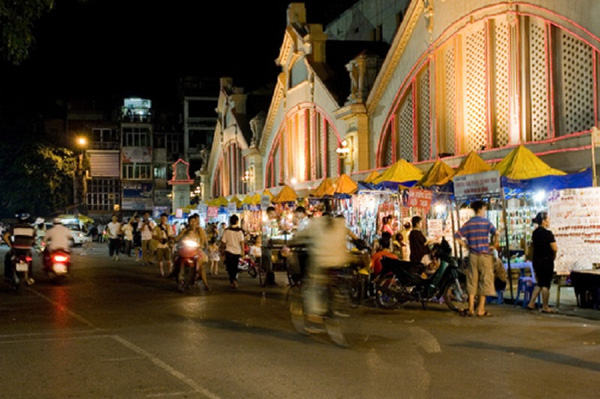 Hanoi has the superior choice of crafts, silk accessories and handmade goods. All clustered within the Old Quarter.
Ho Chi Minh is home of shopping malls with find luxury bands and design boutiques in dong Khoi Street and around top-end hotels. If you are after a souvenir, Ben Thanh Market is worth a look for cheap things.
Relax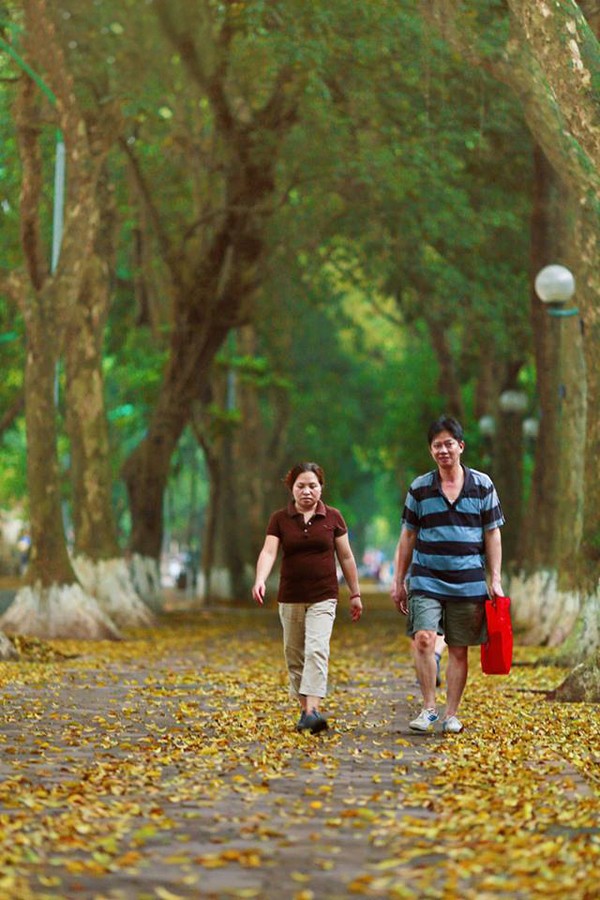 Hanoi is the administrative centre and Ho Chi Minh is a modern metropolis. Both cities are over-crowded and the traffic jams frequently take place during peak hours. There are four seasons in Hanoi so at least you can cool down, while temperatures in Ho Chi Minh never fall below 20°C. To escape the southern heat, people often go to the green, tree-shaded lawns of HCMC's Cong Vien Van Hoa Park, In Hanoi, Hoan Kiem Lake in the heart of the city and a charming place for both young and old people. It's enjoyable to come here and watch elderly locals playing chess.
Day trips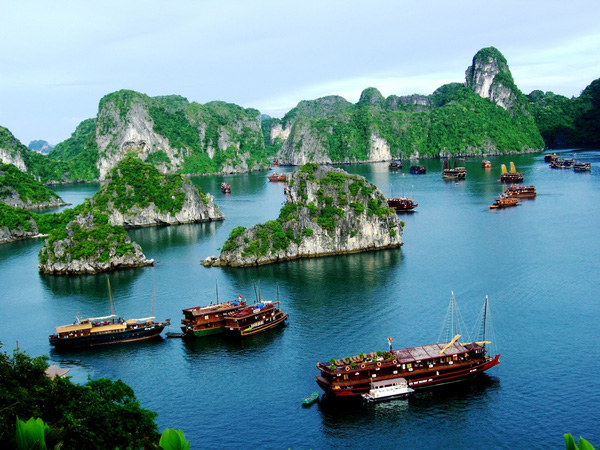 Halong Bay
Tours from Ho Chi Minh City to the Cu Chi tunnels are hugely and deservedly popular. It is incredible to see how the Vietnamese soldiers lived and fought against South Vietnamese and American armies during the Vietnam war.
From Hanoi, it's a four-hour drive to Halong City, the gateway to the gorgeous Halong Bay. Most travellers take cruises from here, and they are unforgettable.