Hanoi is the places to visit when you are searching for a combination of old and new culture features. These are the places and activities that will guarantee to sparks up the local experience for travellers, especially those "nightlife" adventurers. From exotic food and beverage to the sleepless bar and markets, here are our Top 8.
From 2nd of September, the walking streets around Hoan Kiem Lake and parts of Old Quarter were officially opened making this familiar complex a perfect place to spend the night time. No vehicle is allowed into the restricted area during 19:00 of Friday to 12:00 Monday every week. Tourists no longer have to walk around the Old Quarter with the fear of the capital's hectic traffic.
21 generators of free Wi-Fi are also installed and night activities such as restaurants, private business, bar and food stalls are allowed until 2:00 AM. Together with those amazing new facts, let's see what is there to do in the night of Hanoi.
The Old Quarter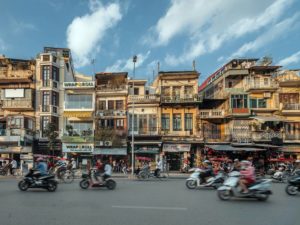 Careful not to get lost inside this historical maze-of-a-quarter! Old Quarter has been a monumental figure of the Old Hanoi since 2000 and it stills remains active on all of its 36 streets, each sells different types of purchases, food and beverage. You should spend a decent amount of time visiting all of the Old Quarter before moving on to anything else on your list because there are just so many things to do and enjoy just from being in one of Old Quarter's Street!
Use this following link to understand the basic names and concepts of the Old Quarter: http://thingsasian.com/story/hanois-old-quarter-36-streets
Bia Hoi Junction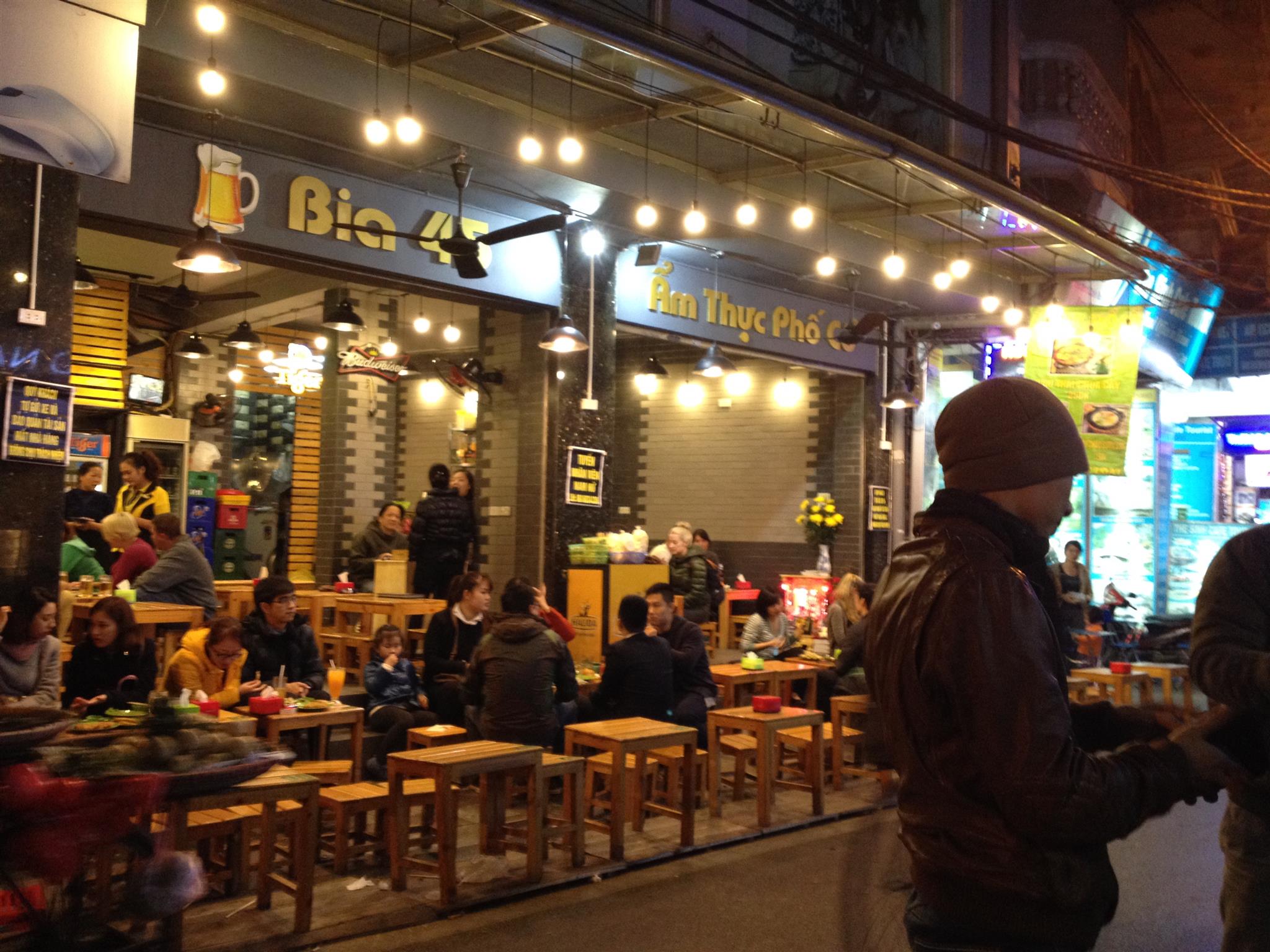 Nested perfectly at the junction of Ta Hien and Luong Ngoc Quyen Streets, drinking draught beer on a stool in this junction has become a classic nighttime activity in Hanoi. With a glass of beer that costs between VND 5,000 to VND 8,000, a plastic plate of sunflower seeds and a lot of people, your night time in Hanoi might become an unforgettable experience. This junction is also the place you can find many delicious street foods of Hanoi – skewered meats, beef jerky, cheese stick, etc.
Opening hours: Every day from 11 am.
Night Market
On every weekend, right in the heart of Old Quarter, the night market spreads over 2 kilometres from Dong Kinh Nghia Thuc square to Dong Xuan market. The night market is famous to tourists but it's not a tourist market, therefore you should be watching out for pickpocketing and overcharging. You will find here anything from street food, beer, souvenirs to all kinds of clothing. Bargaining is very common in Vietnam and it might be fun haggling down the prices.
Long Bien Market
Located near Long Bien Bridge and behind Tran Nhat Duat street, Long Bien market is the second-largest market after Dong Xuan market. Not only locals attend this market but also traders from surrounding provinces such as Bac Giang, Bac Ninh, Phu Tho, Ha Nam…. The market is active during such very unusual and inconvenient time – from 1 AM to 6 AM – yet it also makes the unique charm of the place. All you can find at the market is a lot of fruits, and insight of a daily busy market life of Vietnamese people, an atmosphere of people rushing and trying to buy the freshest ingredients before their business's opening hour. To us, local people, it's so magical to listen to many accents of Vietnamese at one place.
Quang Ba Flower Market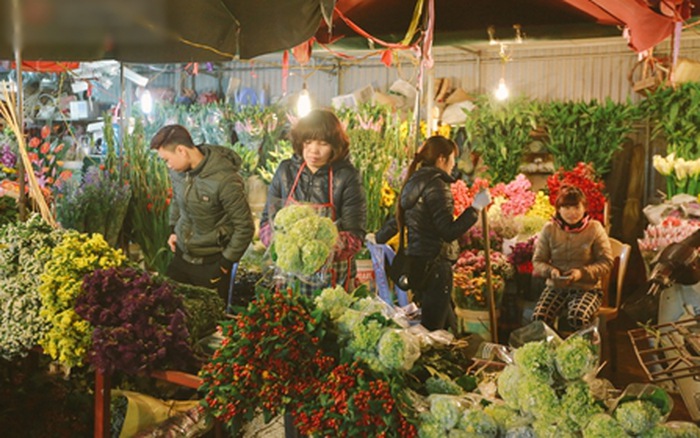 Flowers in Vietnam are the various season from the season, with a wide diversity. Quang Ba Flower market would be a paradise for flower enthusiasts. Nested on the side of Au Co road, very near to many flower gardens in Nhat Tan and Quang An communes, Quang Ba market has 2 sessions: one from 2AM to 4AM for wholesalers and another from 4AM to midday for retailers. On holidays, especially Women Day, Teacher Day or Lunar New Year, this market is the busiest place of the capital. On a normal day, a walk around this beautiful market is an interesting way to enjoy the night. The prices here are expectedly cheaper than at flower shops and the flowers are fresher.
Live music bars
Hanoi Rock City
Add: 27/52 To Ngoc Van, Tay Ho, Hanoi
Tel: +84 1633 16 170
Web: http://hanoirockcity.com/
Swing Café and Lounge
Add: 21 Trang Tien, Hoan Kiem district, Hanoi
Tel: +84 913 515 351
Web: http://www.swinglounge.com.vn/
RockStore
Add: 61 Ma May, Hoan Kiem district
Tel: +84 165 333 6087
Madake
Add: 81 Xuan Dieu St, Tay Ho Dist
Tel: +844 6276 6665
Web: www.madake.vn
The Rooftop Bar and Restaurant
Add: 19F Pacific Place Building, 83B Ly Thuong Kiet, Hoan Kiem Dist
Tel: +844 39461901 / 090.222.070
Watch water puppetry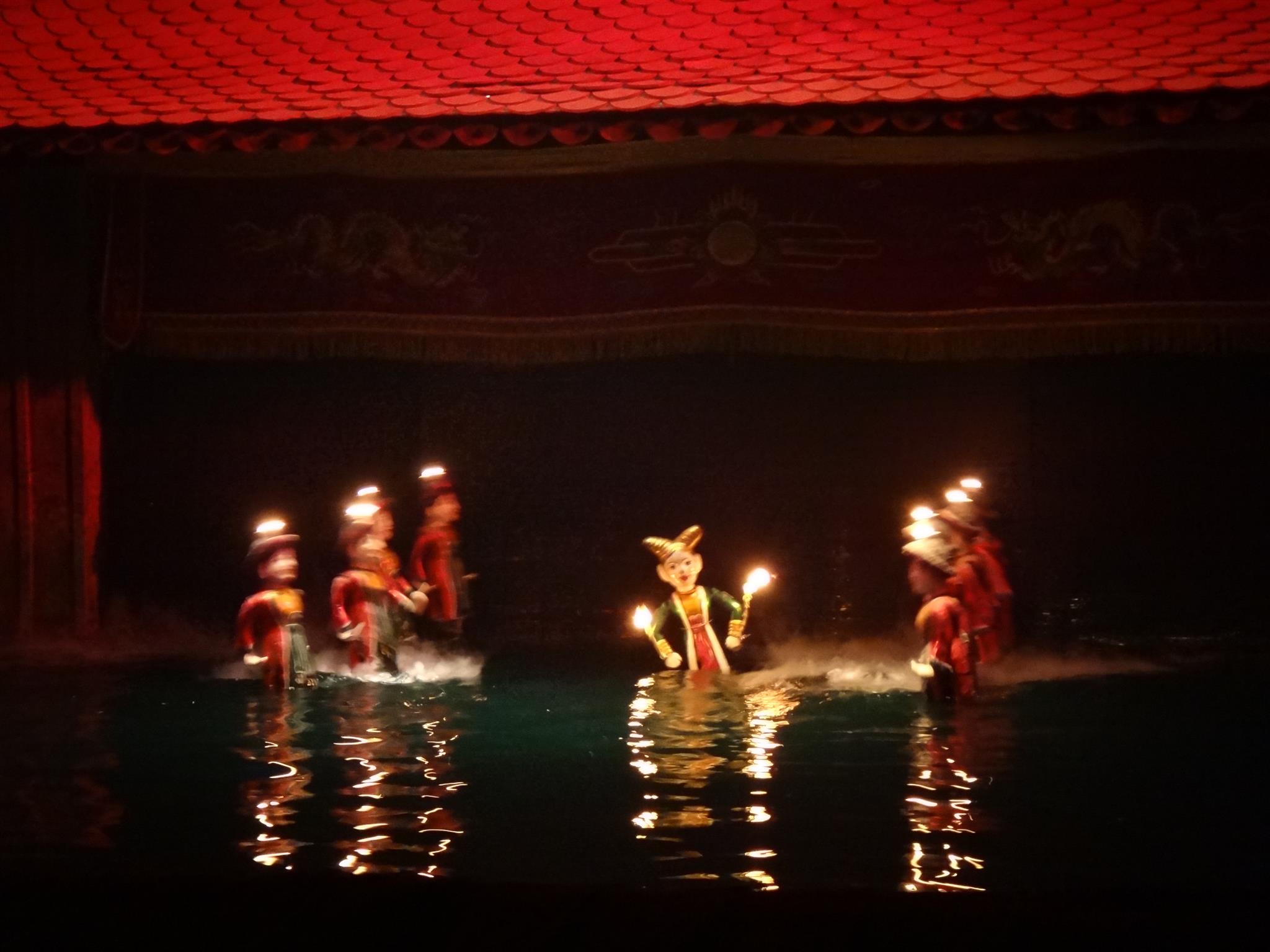 Located right next to the Old Quarter and just across Hoan Kiem Lake, Thang Long Water Puppetry, in any case, shouldn't be missed out of your to-do list. It's safe to say that this place nowadays can be viewed as the sanctuary of water puppetry which is a folk art invented by Vietnamese people.
Each performance of water puppetry tells the stories of the daily life of Vietnam farmers (cultivating, tending buffalo, catching fishes…), communal entertainment, or historical legends. These stories are just so familiar to each and every Vietnamese but very new and unique to many foreign tourists.
With modern light and sound effects, the old and rustic water puppetry has stepped out its local scale to impress more and more of the foreign audience. There's nothing better than watching a water puppet show after enjoying a cup of the strong Vietnamese coffee in Pho Co.
Add: 57B, Dinh Tien Hoang street
Tel: (84-04) 3 824 9494, 3 825 5450
Fax: (84-04) 3 824 5117
Email: thanglongwpt@fpt.vn
Website: www.thanglongwaterpuppet.org
Tickets: 60,000VND – 100,000VND ($3-$5) (book in advance is recommended)
Shows at: 15:30 – 17:00 – 18:30 – 20:00 – 21:15 everyday and 9:30 Sunday
Visit Hoa Lo prison (Maison Centrale)
Hoa Lo prison is that one place in Hanoi that can actually make you shivered, being famous for its use by the French in colonial period and later by North Vietnam during Vietnam-America war.
This prison was built by the French between 1886 and 1901, named as Maison Centrale (Central House). In 1913, there were over 600 inmates being held, growing to 2000 in 1954. The poor conditions and the human rights violation going on here were the reasons Hoa Lo became the thing political activists used against the French. The sufferings of Vietnamese prisoners in the past now can be seen through the scenes where life-size dummies illustrate how prisoners were tortured and punished.
After the start of Vietnam-America War, Hoa Lo became one of the central points for American POWs (one of them was US. senator John McCain) with its nickname "Hanoi Hilton", of course in sarcasm. During 1964 – 1973, the prison turned into a POW prison. By its operation, Vietnam government was accused of the brutal treatments to American prisoners such as beatings, rope torture, solitary confinement, deprivation…. However, Vietnam government denied those accusations to this day, in fact dedicated two rooms in the museum to show their evidences of which seemed to be much more humane conditions supplied for all POWs.
Add: 1 Hoa Lu (Hai Ba Trung St) , Hanoi
Opening hours: Daily 08:00-17:00
Tel: (024) 3934 2253