Hoi An has become an aesthetic tourist destination with endless activities promise to deliver the wanderlust, exotic experience full of culture-lifestyle-on the river and delicious variations of seafood. Here are our 2-part blog dedicated to giving you our top picks for things to do in Hoi An, so strapped up and we shall travel to the beautiful, watery Hoi An.
In part 1, we will discover accommodations, local lifestyles and a few tourist souvenirs along the way. 
1. Night Life in Hoi An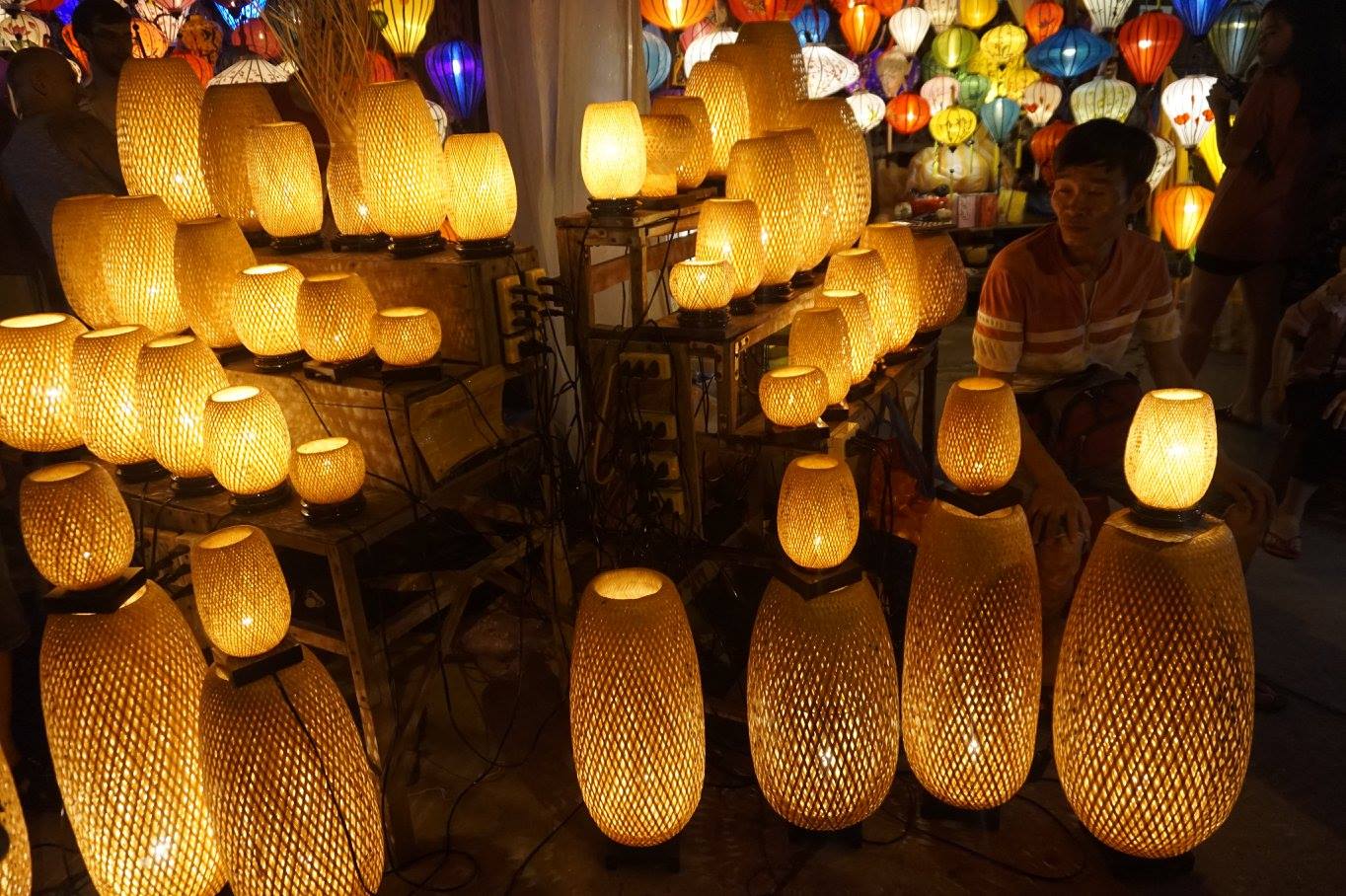 The nightlife in Hoi An is a speciality of the town. Nowhere in Vietnam is the nightlife more authentic and enjoyable than it is in Hoi An. Especially on 14th lunar night – monthly lantern event. It's a tradition in this little small town – on the 14th night of Lunar month, the street lights are turned off, replaced by the sparkles of lanterns in all kinds of shapes and colours. This is also the time for festive events like music performances or photography exhibition. Tourists will have the chance to join local people to send floating paper lanterns down Thu Bon River wishing for luck. Each lantern may cost 2,500-5,000VND and you can buy it along the river. Sending lanterns on a boat in the middle of the river will be a very wonderful experience in Hoi An.
2. Bars and Restaurants
Tam Tam Café
Address: 2nd Floor, 110 Nguyen Thai Hoc
Opening Hours: 20:00-02:00
Tel: +84 510 862 2212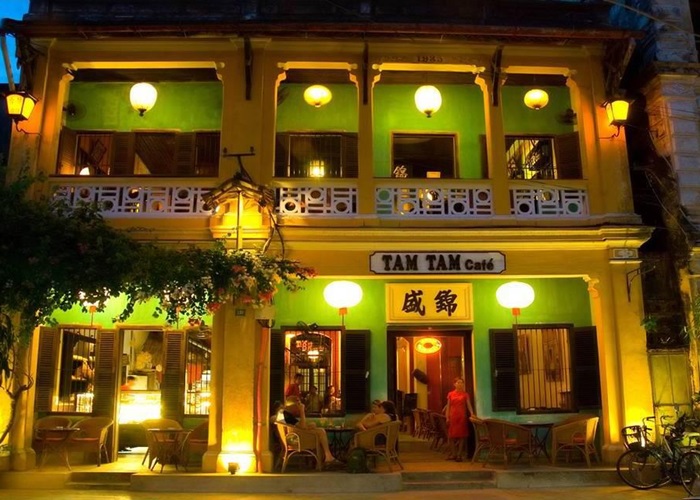 Built-in 1996, the café occupies a typical Hoian-ish style building, embellished with red and yellow lanterns and mandarin characters here and there. Tam Tam café gives off a friendly and cosy feeling. The bar is equipped with pool tables, spacious upstairs lounge creating a great place for relaxing and street-watching. Located just 5 minutes walking from Chua Cau, this bar offers a wonderful view of Hoi An at night. For drinks, it goes from beers, cocktails and wines. For foods, Tam Tam has a fine selection of Vietnam and European delicacies such as Banh Xeo, pho, omelettes, sandwiches, pizzas and pasta.
Before and Now Bar
Address: 51 Le Loi Street, Hoi An, Vietnam
Price range: $2 – $12
Dining options: Breakfast/Brunch, Lunch, Dinner, Late Night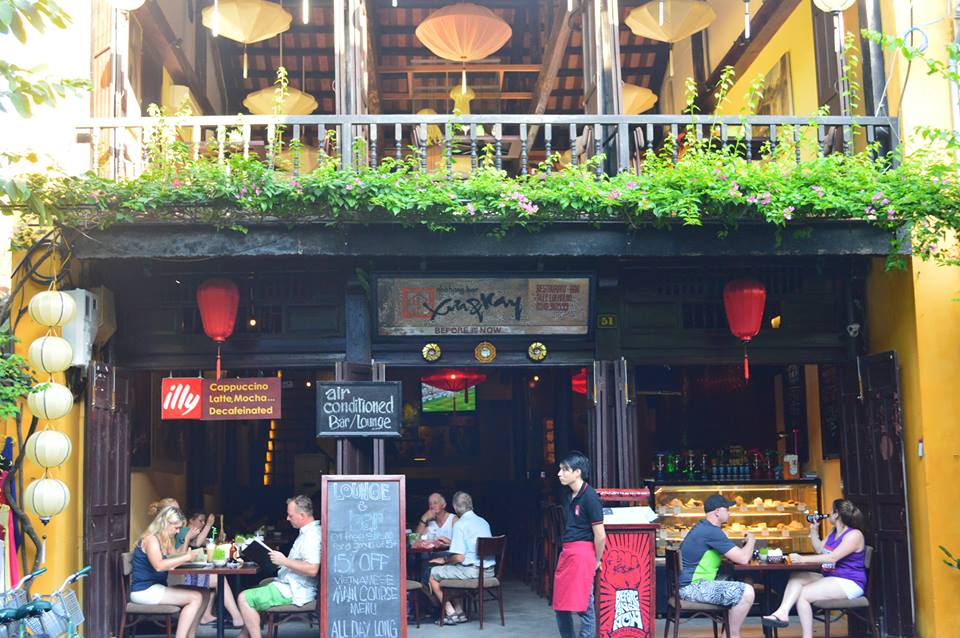 Before and Now is one rare popular bar in many years in Hoi An, a great nightlife venue with wonderful western menus and music. The menu is diverse with a wide range of Italian and Vietnamese cuisines. Try the spaghetti carbonara and fruit smoothies. The staff is friendly and attentive.
Mango Mango Restaurant & Café
Add: 45 Nguyen Phuc Chu, Hoi An
Tel: +84 510 3911 863
They have really nice but quite expensive cocktails. Restaurant's setting is beautiful, especially if you can get a table outside for the view of the old town across the river filled with lanterns. Food is exceptionally good, cocktails too but the price is quite bitter. They also have kids' menu, altogether making a wide range of choices.
White Marble Wine Bar
Add: 98 Le Loi St., Hoi An
Tel: +84 510 3911 862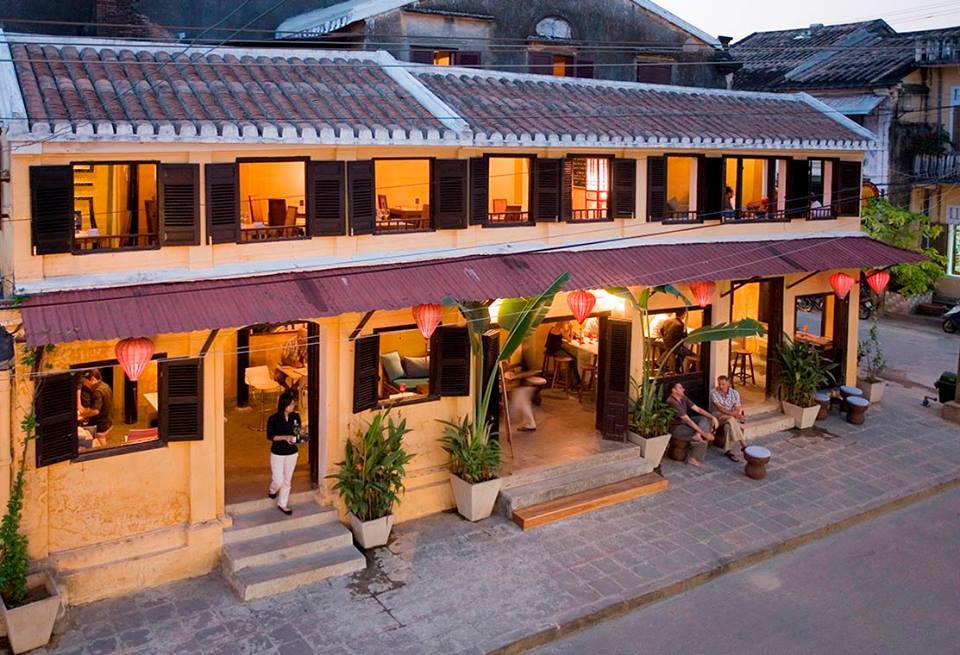 The ambience is calm and relaxing quite unlike the hustling and bustling atmosphere of other restaurants. Their wine menu is extensive with high quality. Local specialities are made deliciously, keeping the authentic taste of Vietnamese cuisine.
Q-Bar
Add: 94 Nguyen Thai Hoc
Tel: +84 510 3911 964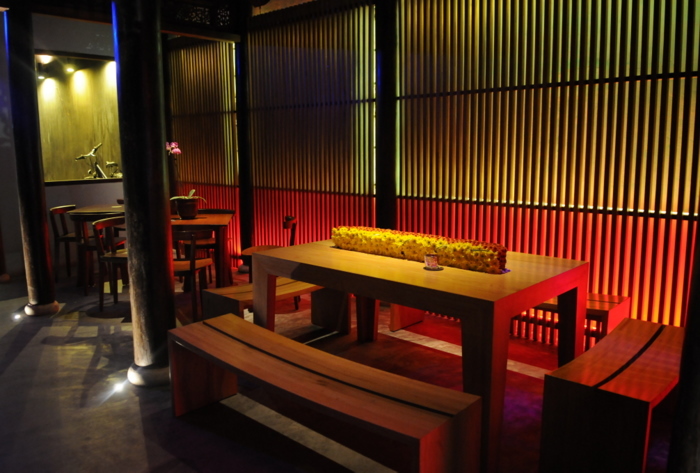 Great craft cocktails and delicious food are what you find here. The price is reasonable, accompanied by wonderful service. Restaurant's location is right in the heart of the old town which is convenient. It is design and ambience are creative and enjoyable. The staffs are super cool too.
Dive Bar & Restaurant
Add 88 Nguyen Thai Hoc St.
Tel: +84 510 3910 782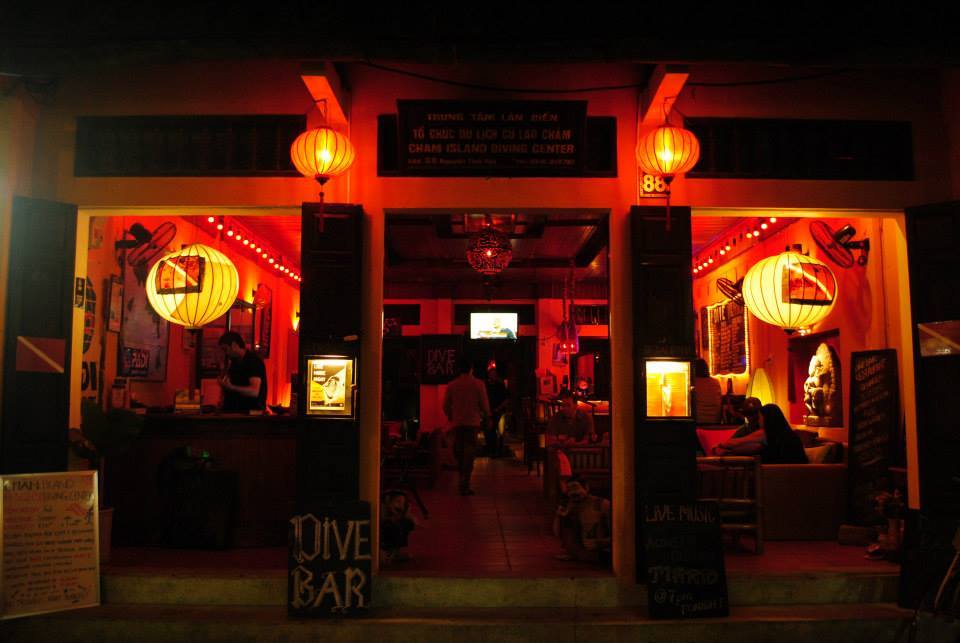 The drinks score the biggest – on point and reasonable. Dive Bar is also praised for its excellent music, location and food quality. The designing is so creative with some separated sections from the entrance all the way to the back. You'll feel like you are on a tropical island.
Fusion Café
Add 13 Hoang Dieu St.
Tel: +84 236 3967 999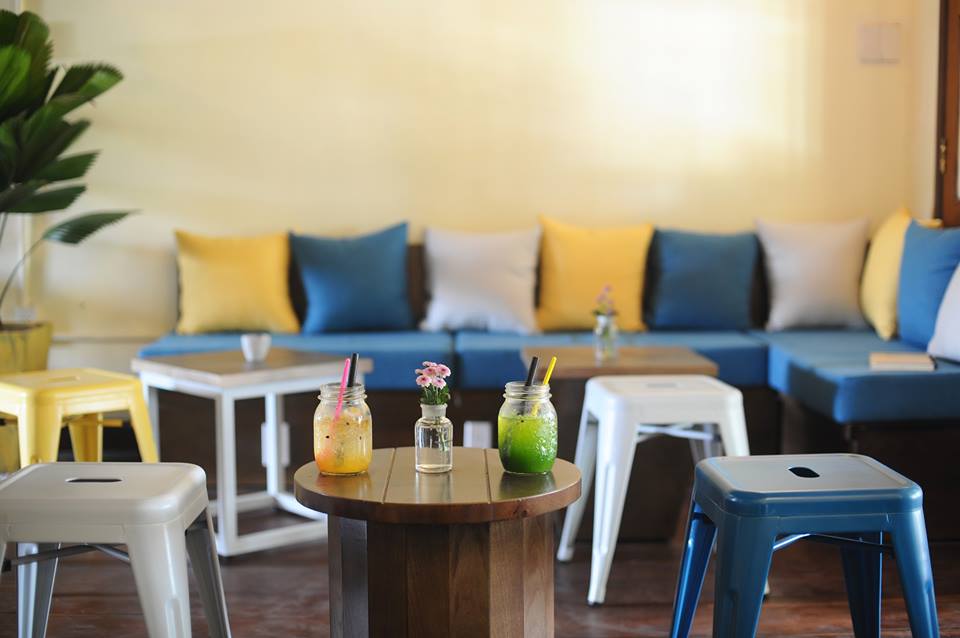 You should definitely try French style bakery, spring rolls, duck with pear, caramelized pork, the seared tuna with avocado, and so many more. Seats on balcony offer amazing view. Should not miss Vietnamese coffee here.
Hoi An Sports Bar
Add 61A Phan Chau Trinh St., corner of Le Loi St.
Tel: +84 510 3929 115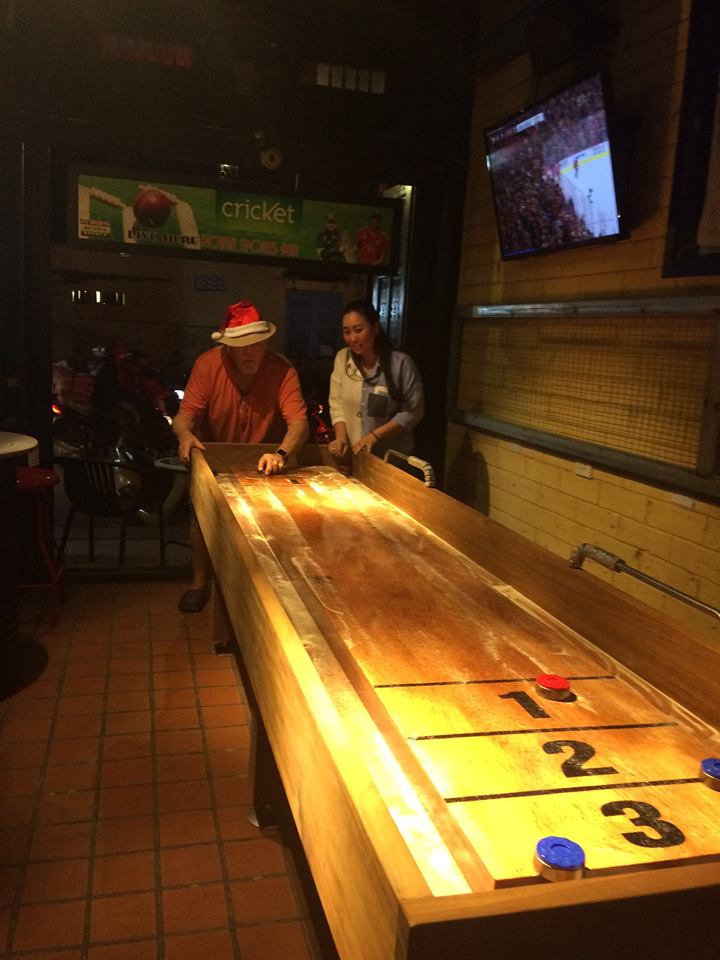 Their cold beer is quite impressive, especially satisfying in hot days. And of course sports and games cannot be absent. They deserve five stars for entertainment with a large pool table and showing sports on TV. It's very friendly and comfortable place to spend your Hoi An nighttime.
Night Market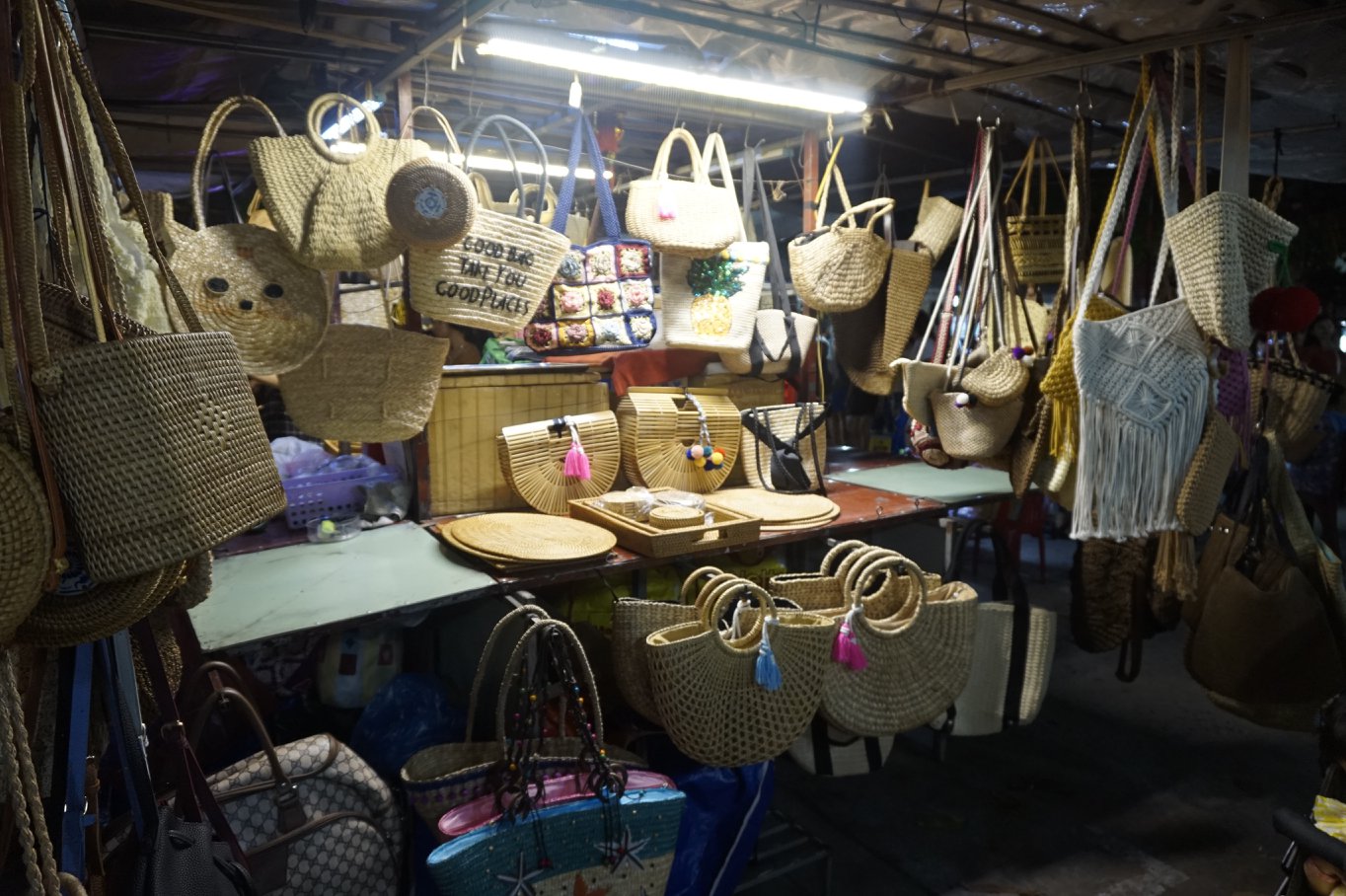 The night market opens every night from 17:00 to 23:00 on Nguyen Hoang street. There are fifty stalls lying on both sides displaying all kinds of goods and souvenirs. The handicrafts products from Thanh Ha pottery village, Kim Bong carpentry village are all brought here. The most special product must be the traditional handicraft of Hoi An people – silk lanterns. Generally the prices are cheap, for these cute little gifts. The street foods and tasty snacks are available all along the street such as fresh beer, grilled pancakes, all kinds of fruits and desserts. Walking until the end of the street, you can even find clothes and accessories.