Besides narrowly river tours, Hoi An has a lot to offer on land as well, from hiking mountains to riding bikes across Hoi An, here is our list of "Outstanding tours in Hoi An".
Vespa Adventures | http://vespaadventures.com/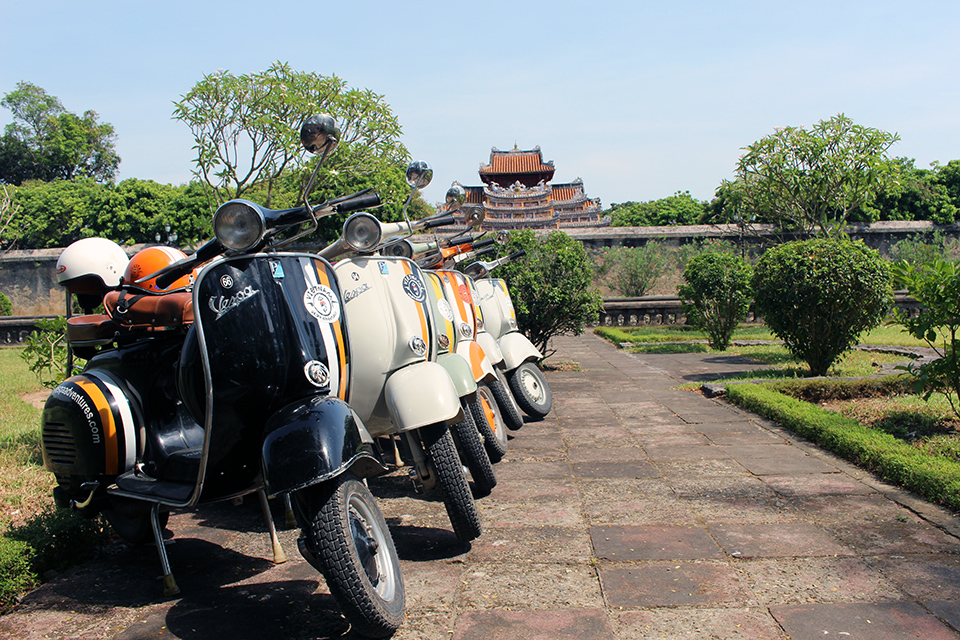 Add: 134 Tran Cao Van, Hoi An
Tel:
• From outside Vietnam: +84 1222993585/ +84 938500997
• From within Vietnam: 01222993585/ 0938500997
Vespa Adventures offers some really interesting motorbike tours from Hoi An, and of course, on their chic-looking Vespas. The tours are varied from the countryside to food tour and even a bit adventurous.
The Real Vietnam – Rural Village Experience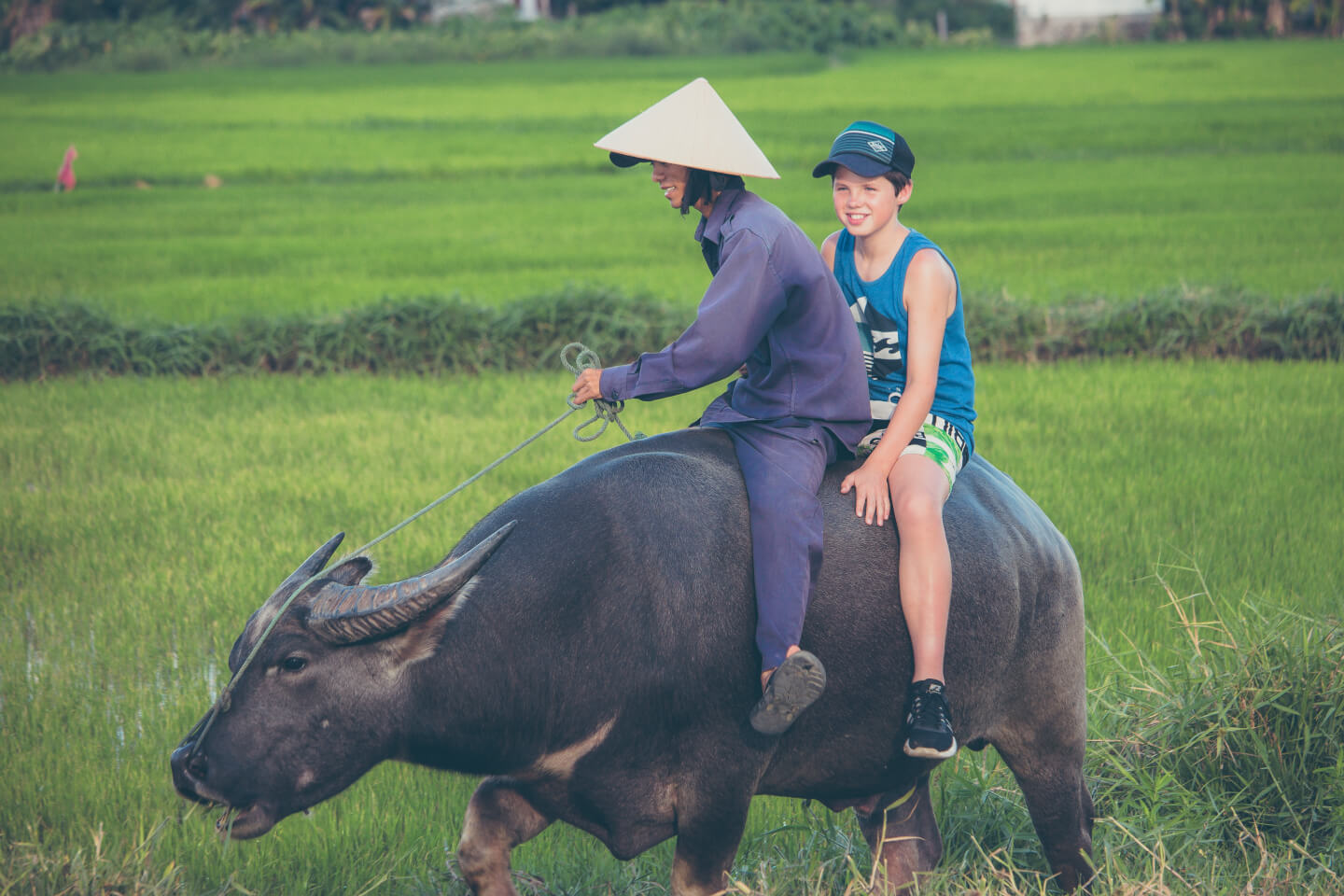 • Tour runs daily 1:30 PM – 5:00 PM
• Price: $69/adult, Kids 12 & under receive 30% Off
• Pick-ups and drop-offs within Hoi An
You will be zooming through the countryside, visiting the local fish market, rice cracker family, local food on tour, mat weaving family, home rice wine distillery.
The Cuisine – Taste the flavours of Hoi An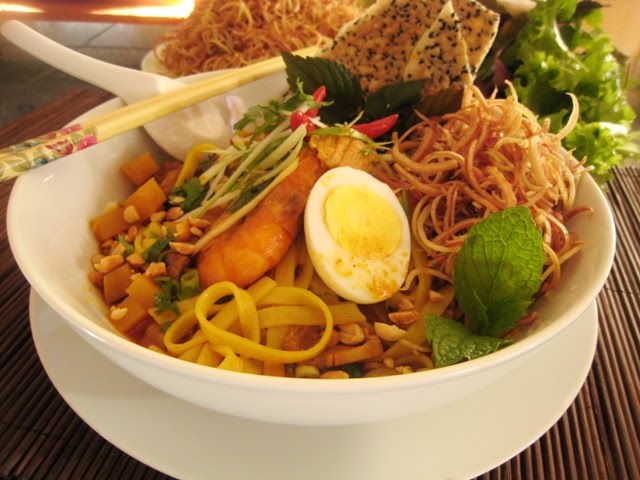 • Tour runs nightly 5:30 PM – 9:30 PM
• Price: $79/adult, Kids 12 & under receive 30% Off
• The tour includes all food & drinks (even alcohol)
Look for more of this tour of Vespa Adventures on Food tours section.
The Countryside – Explore the roads less travelled
• Tour runs daily 8:00 AM – 1:00 PM
• Price: $80/adult, Kids 12 & under receive 30% Off
With this tour, you will explore Cam Kim Island which is full of beautiful scenery and authenticity of Vietnamese rural life. You'll be visiting ancestral house, boatbuilding yard, rice paddies, mat weaving family, local café, etc.
Hai Van Pass & Coastal Adventure – One-way adventure to Hue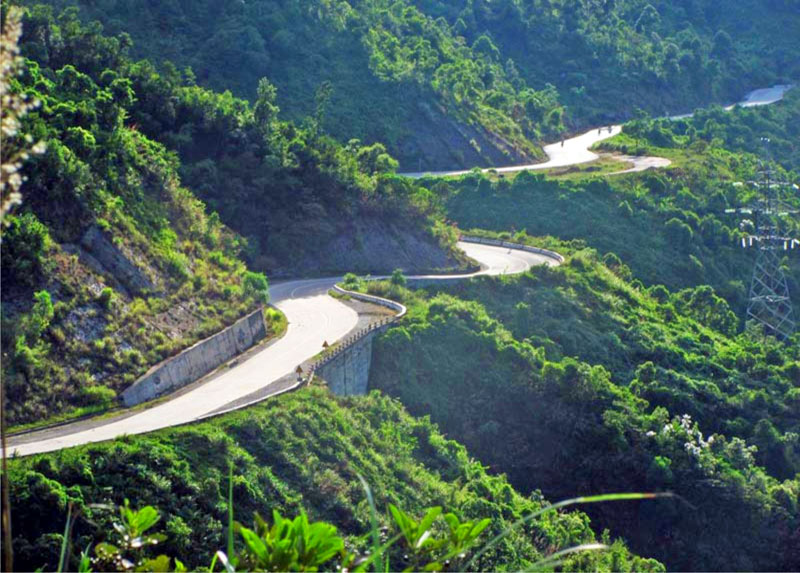 • Full day tour 7:30 AM – 5:00 PM (9.5 hours)
• Price: $169/adult, $118/child under 12
• Tour is one-way, if you'd like to return to Hoi An, private transportation can be arranged.
You will visit several destinations along the way, enjoy the magnificent scenery on the Hai Van pass. Da Nang beach, "City of Ghosts", Cham Tower, and many more are also included.
Hoi An Motorbike Adventures | http://motorbiketours-hoian.com
Add: 54 Hung Vuong St., Hoi An
Tel: +84 235 3911 930/ +84 905 101 930
Email: info@motorbiketours-hoian.com
From Half-day to multi-day tours, Hoi An Motorbike Adventures has them all. They have tours not only within Hoi An but also throughout the country and in other countries like Laos and Sri Lanka.
Village Adventure Tracks – Half-day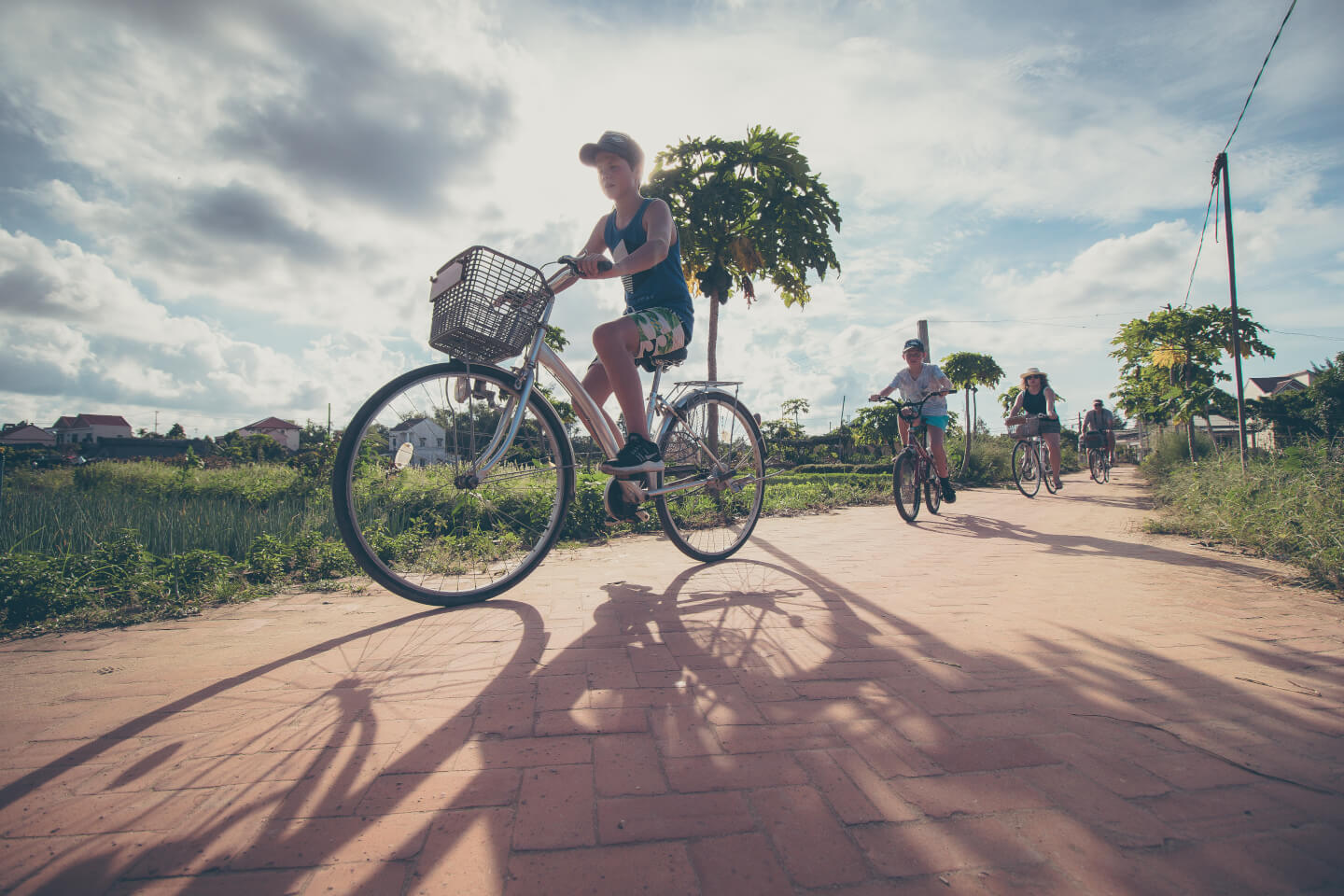 • Duration: 0.5 day
• Price: from $50/person. If there are two of you, it costs $25 for the pillion passenger of you share one bike.
• There are some extra features like GroPro Hire or private tour.
The tour offers an incredible trip along Thu Bon River Delta hinterland with wonderful landscapes and unique local way of life. It's a great tour for photographers. There is something called a "floating bridge" to ride over by motorbike which is also cool.
Hai Van Pass & Beyond – Full-day
• Duration: 1 day
• Price: from $95/adult. If there are two of you, it costs $47 for the pillion passenger of you share one bike.
• There are some extra features like GroPro Hire or private tour.
Hai Van pass is always hailed as the most dangerous road yet with most beautiful scenery. But the natural landscape isn't everything you will get from this adventure; there are also abundant historical and cultural sites along the way. Place you're going to visit:
• Cham Temple
• US War site
• French historical sites
• Hai Van Pass
• Lang Co Lake
Many other motorbike tour agents you can book from like Hoi An Easy Rider, Hoi An Motorcycle Tour, One trip Hoi An Adventure….
Bicycle is the common means to explore Hoi An, it's considerably fast, environment-friendly and good for your health. And since Hoi An bans motorbikes and automobile so you don't really have many options. But the bicycle is a good option nevertheless. Hotels and hostels often offer free bikes for you to tour around so you can directly ask your host. Pedalling around the old town is just an easy feat, even pottery village, vegetable village Tra Que, pagodas and some of the islands like Cam Nam, Cam Thanh are also within reach. But you want to go on an organized bicycle tour for longer trips, less-known destinations, we have some recommendations:
Hoi An Free Tour | http://www.hoianfreetour.com/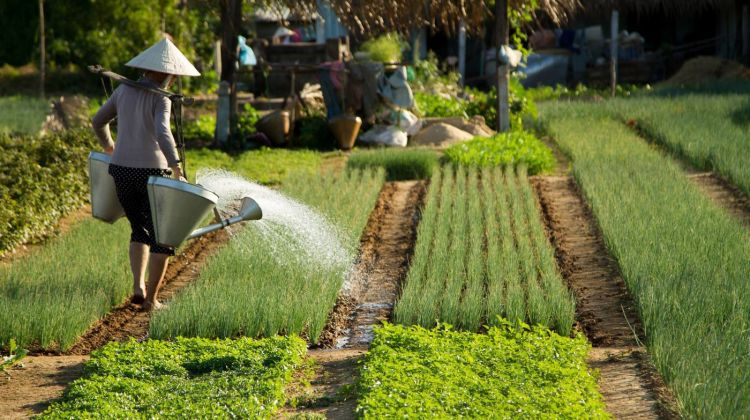 Add: 591 Hai Ba Trung Street
Tel: (0961) 278 730
Established by local college and university students, Hoi An Free Tour focuses not only on taking travellers to discover Hoi An but also on helping the local community. Their destinations are off the beaten track, promising new and unique experiences with a comfortable and laid-back atmosphere. They have several options.
Option 1: Free Bike Tour to Kim Bong Village on Tuesday, Saturday and Sunday.
Option 2: Cam Kim Bike Tour 14 USD on Monday and Thursday (7:30 AM – 12:30 PM)
Option 3: Tra Que Bike Tour 11 USD on Wed, Fri (7:30 AM – 10:30 AM)
A large part in all these tours is dedicated to helping and working with local people. It'll make a wonderful culture exchange for both the travellers and the volunteers.
Heaven and Earth Bicycle Tours | http://www.vietnam-bicycle.com/
Add 57 Ngo Quyen St.
Tel: +84 (0) 235 3 864 362
Heaven and Earth Bicycle Tours is a French – Vietnamese company which offers a wide range of bike tours, from easy to adventure, even mountain rides.
Traditional countryside tours start from $17 to $25 with easy level, leisure and serene scenery. Adventure tours to rural Vietnam cost around $50 – $60 per adult. These tours are suitable for people in good physical condition only, so seek advice before booking. And there are many other tours to beaches or along Thu Bon River which are also very worth the try.
Phat Tire Adventures | http://www.ptv-vietnam.com/
Add: 62 Ba Trieu St, Hoi An
Tel: (0510) 6539 839
Phat Tire has adventure professionals so you can expect a lot from their cycling tours. There are tours to Nha Trang, Hue, Angkor Wat, and Da Lat. Trips from Hoi An Nha Trang lasts for 5 days can costs $693 each for double booking, $778/ person for a single booking. For this tour, the level is easy however the trail is long so thorough preparation is needed.
Bike tour from Hoi An to Hue is moderate level for 1-2 day ride, priced at $89/person for a 1-day trip and $218/person for a 2-day trip.
Sleepy Gecko | https://www.facebook.com/sleepygeckobiketours/
Add: Xuyen Trung Hamlet, Cam Nam, Hoi An
Tel: (0908) 426 349
Sleepy Gecko is an English-Vietnamese operated enterprise on Cam Nam island, offering full and half-day bike tours to surrounding areas. The stops include some interesting places such as fish sauce factory, rice wine business, peanut plant, carpenter village and the list goes on. Your guide is Steve who has been living in this area for years and will accompany you on every trip. The level for Sleepy Gecko tours are all easy and pricing is depending on numbers. Connect Steven for more information.