Escape from crazy life in the urban, we are going to take you to a tranquil village where you could enjoy a personal moment for yourself. Located about 2 km from the city's centre, Binh Quoi Tourist Village is an ideal place for relaxation with beautiful landscape and professional service, completely satisfying the requirements of the tourists.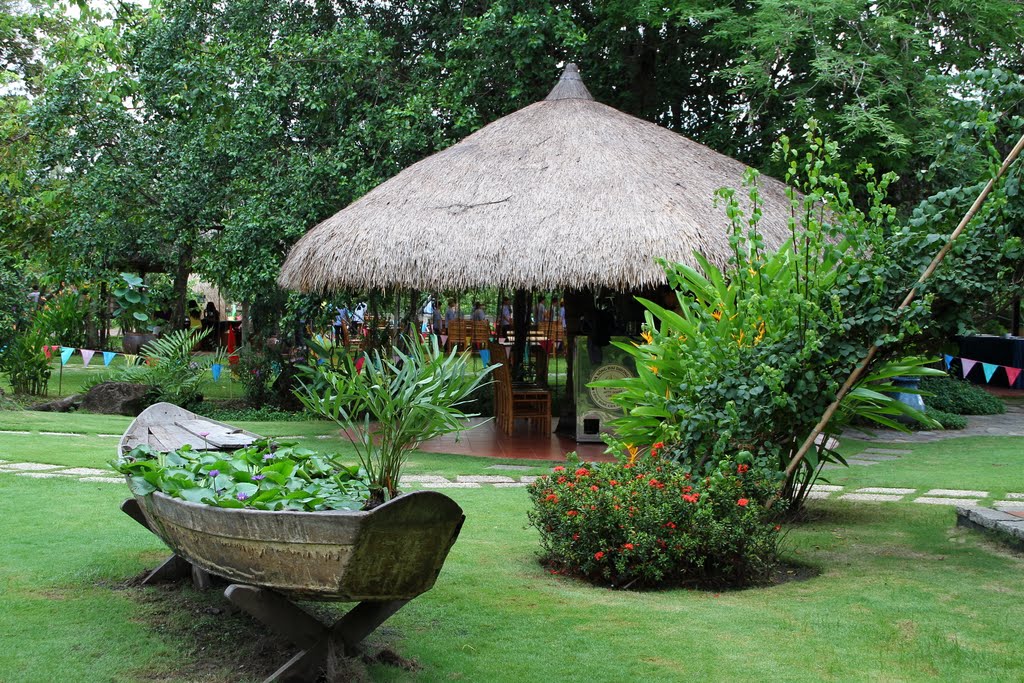 Binh Quoi Tourists Village is a complex building directly under Saigon Tourism Corporation established in 1994 including:
–        Binh Quoi Tourist Area 1
–        Binh Quoi Tourists Area 2
–        Saigon Floating Restaurant
–        Tan Cang Tourist Area
–        Van Thanh Tourist Area
–        Xua Restaurant
–        Tre Xanh  Restaurant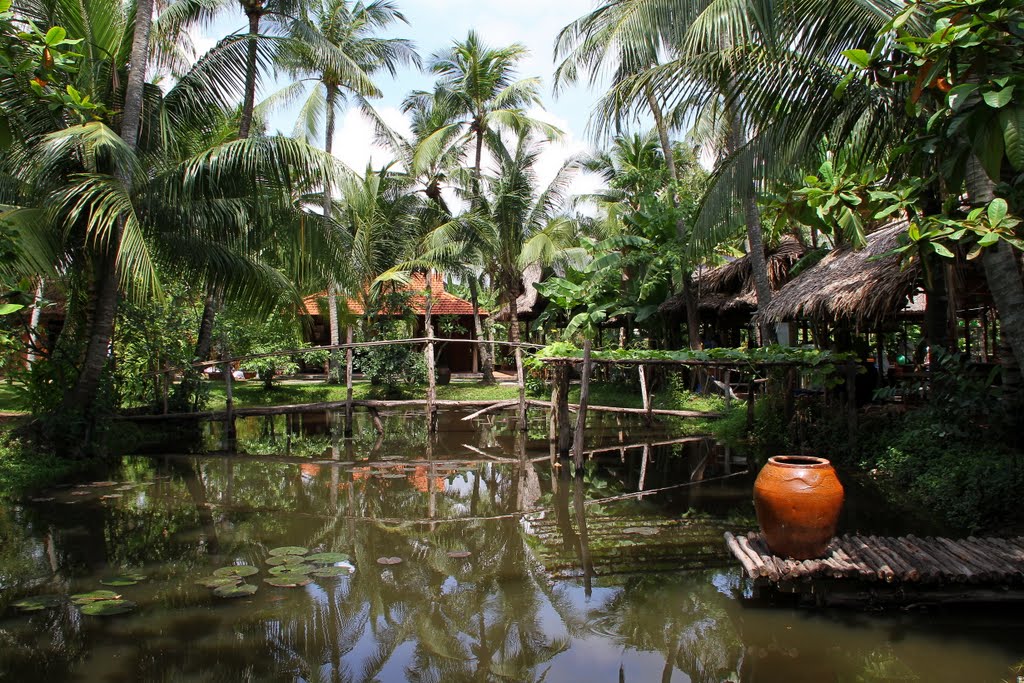 Among the above units, Binh Quoi Tourists Area 1 and 2 are the most-visited tourist attraction. The Binh Quoi Tourist Area 1 has an area of 34.635 m2, adjoining to the Northwest of Saigon River. Thereby, the climate is very fresh. Thanks to the spacious area and tranquil atmosphere, Binh Quoi looks like a peaceful village right in the heart of the city. This place also often organizes activities for the feasts such as a festival of traditional southern culture, Gala Dinner Christmas, Ky Yen festival, traditional Vietnamese wedding, Vietnamese culture and cuisine festival.
Binh Quoi Tourist Area 1 comprises plenty of restaurants serving various demands of guests. The Hoa Mua restaurant has a capacity of 300 seats specializing in traditional Vietnamese specialities; the lawn of 7.000 m2 in the garden is suitable for outdoor activities and parties for about 3.000 guests.
The most notable program of the Binh Quoi Tourist Area 1 is "Am thuc khan hoang Nam Bo" (Brake Fresh Ground in the South). The program leaves a strong impression on guests with simple local dishes. Apart from cuisine exploration, visitors could partake in folk games.
Ticket price: VND 150.000/adult and VND 90.000/kid (under 1.2m)
Opening hour:  5 pm-8 pm on Friday and Saturday, 11 am-2 pm and 5 pm-8 pm on Sunday and holidays.