On the 19th November, Vietnam officially became one of 21 members of World Heritage Committee (2013-2017 term) at the 9th session of General Assembly of States Parties of Convention Concerning the Protection of the World Cultural and Natural Heritage with the participation of representatives from 160 countries in the world.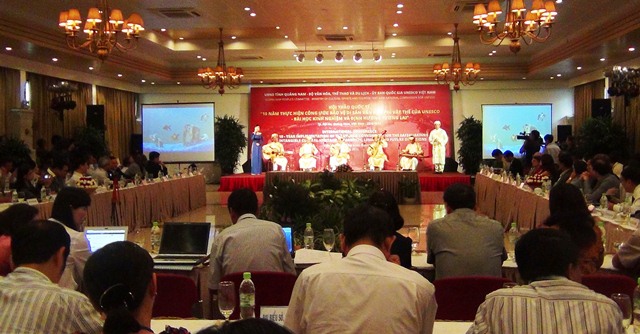 According to Mr Dang Van Bai, member of National Cultural Heritage Committee, this is a big honour of Vietnam because World Heritage Committee is one of the most important specialized committees of the United Nations Educational, Scientific and Cultural Organization (UNESCO) which has the power to decide the matters regarding the cognition of World Cultural and Natural Heritage; evaluating preservation of world heritages; approving the policies, guidelines and development orientation of the World Heritage Convention.
Vietnam attended the World Heritage Convention since 1987 and has 7 UNESCO Cultural and Natural Heritages so far.