Perfectly situated at Ong Ich Khiem street, this place is considered as the most crowded and bustling shopping center. It is also the biggest wholesale and retail market of Da Nang and the Central of Vietnam.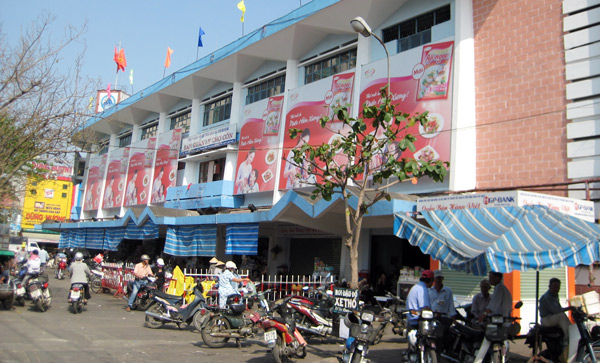 Con market was opened in 1940s of the 20 century. Its name was called after the location feature at a high land in the heart of the city. As soon as being established, Con market drew a lot of traders from Da Nang and Quang Nam province. In December 1984, it was rebuilt under the new name of Da Nang Commercial Center. The market consists of 3 spacious stores with total area of 14.000 m2.
Con market offers various types of goods, from  the requisite items to high-grade ones. Despite of  not  being a night market, this place is always busy even in the evening.