Cong Dam fishing village may sounds new to you but not anymore as you are reading about it today. Cong Dam featuring a spectacular poetic natural beauty that may allure any visitors coming here. This place is outdoor geologic museum area whose highlight is Stonehenge park with mountainous ranges constituted by naturally overlapped stones in a straight line but look like a man-made work.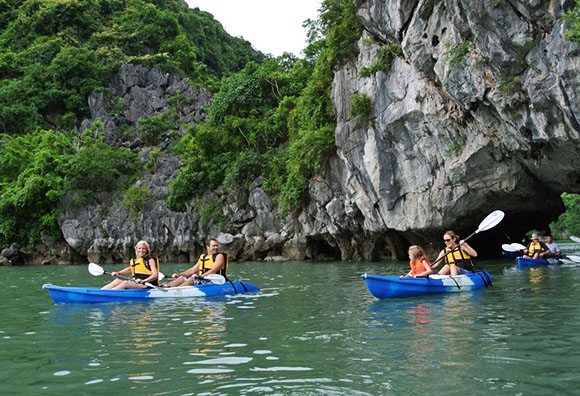 This place gathers a lot of coral reefs, underground lakes inside limestone mountains and underground caves. This area also owns many large and small beaches with soft white sands and clear blue water.
The unique feature in Cong Dam is a small ancient village still maintaining almost completely cultural traditions of a fishing village. You will definitely be satisfied to talk with fishermen, hear their unforgettable memories or go for a row to explore imposing mountains, little houses.
Being isolated to the mainland and normal tourism routes, the scenery in this place is still pristine and clean. Aside from activities such as kayaking, fishing with fishermen, tourists could attend mangrove forest planting to protect the environment.