In order to prepare for Tourism and Culture Week 2013 in Da Lat (include 4 important programs) taking place at the end of this year, residents of traditional flower villages in Da Lat city hurry to plant seeds and execute welcoming constructions.
At Thai Phien flower village, the locals have seeded more than 30 hectares for year-end harvest.
The main flower seed is chrysanthemum with over 30 varied kinds. Besides, the other flowers such as lisianthus, carnation, lily… are also planted for sale and display on the 5th Da Lat Flower Festival.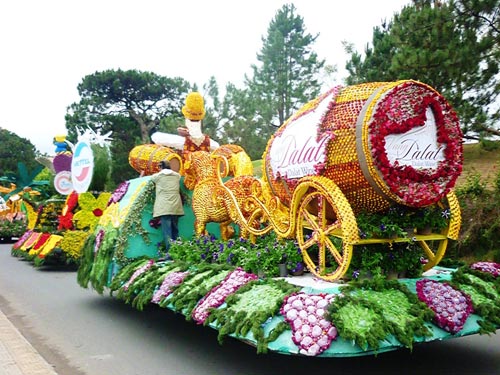 Mr.Ho Ngoc Dinh, Chairman of Farm Club in Ward 12 said that Thai Phien flower village not only set up a flower booth at the festival but also welcomed tourists to the village to make them understand to some extent flower planting of villagers.
At Van Thanh rose village in Ward 5, people are in preparation for "Rose Street" to welcome upcoming Tourism and Culture Week. The street of 120 m is decorated with specific kinds of roses in Van Thanh.
Many households are expected to release special flowers and flower products such as desiccated flowers, colour changing flower, the picture made of flowers to serve visitors at the festival.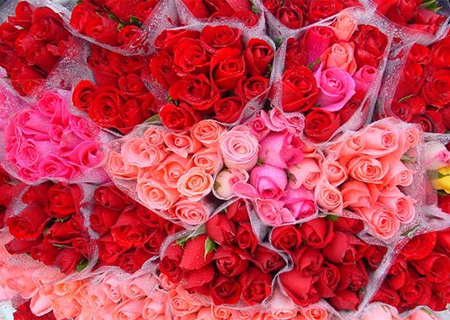 The 1013 Tourism and Culture Week last from December 17-21 in Da Lat with 4 main events including the 1st ASEAN-Vietnam Heritage Festival, the launch of the Central Highlands' Tourism Year 2014, the 120th anniversary of the founding of Da Lat, and the Da Lat Flower Festival.
Tourism and Culture Week consists of 8 key and 15 supporting programs satisfying demands on sightseeing, entertainment of national and international visitors.