Starting from 1st of February 2017, E-visa has been officially a Vietnamese government visa service, available for citizens from 40 countries around the world. This program is a 2-year pilot plan aiming to create a faster and more convenient visa service for tourists and a friendlier and more professional tourism image of Vietnam.
E-visa is an electronic visa system which enables the nationals of 40 countries to apply for a Vietnam visa directly and online with Vietnamese authorities.
The 40 countries are:
Azerbaijan
Argentina
Armenia
Ireland
Poland
Belarus
Bulgaria
Brunei
South Korea
Germany
Chile
Colombia
Czech Republic
Cuba
Denmark
Timor Leste
United States of America
Hungary
Greece
Italy
Kazakhstan
Russia
United Kingdom
Luxembourg
Myanmar
Mongolia
Japan
Panama
Peru
Finland
France
The Philippines
Romania
Spain
Sweden
China (not applicable to Chinese e-passport holders)
Uruguay
Venezuela
Norway
Slovakia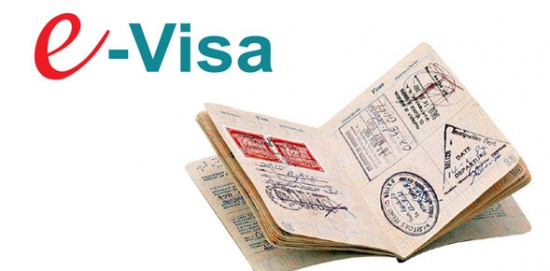 Citizens from the countries above will access the website of the Vietnamese Immigrant Dept. http://www.xuatnhapcanh.gov.vn/ and http://www.immigration.gov.vn/ to apply for a visa.
The conditions for being granted e-visa according to the law:
Outside Vietnam foreigners;
Holding a valid passport;
Not falling into the cases of suspension from entry prescribed in Article 21 of Law on foreigners' entry into, exit from, transit through, residence in Vietnam.
Applicants are required to fill online a form available on the two said websites to receive an application code (to check the result of the application) than to pay a non-refundable fee with a bank transfer.
In short, there are three steps:
Complete the online form on websites we mentioned. Photo uploaded must be a portrait photo with bare face shown, straight looking with no glasses.
Get the application code and pay the service fee with your credit/debit card.
Use the code to check the result, if approved, print off E-visa and use the document at airports.
The time needed to let the applicants know if their applications approved or not is three business days. A pdf file of the visa will be sent to the successful applicant to print off and use at the arrival airports (8 international airports including Noi Bai in Hanoi, Tan San Nhat in HCMC and Danang in Danang) and border crossings.
As we have mentioned, E-visa is an improvement in many ways for better visa service in Vietnam. It's legal, convenient with procedure easy to follow. There are just some small difficulties of E-visa we want to point out:
There is only one type of visa that is available on the E-visa system: 30-day and single entry visa. If you want to apply for a long-term visa or multiple entry visa, you have to use the 2 old ways: by embassies or by Visa on Arrival.
Working time for an E-visa to be processed in 3 business days, just as long as embassies' time while VOA agents only need two days or less (one hour, 4 hours, one day) to get the application approved.
The fee once paid will never be returned even if your application gets rejected while it's not the case with VOA.
You have to determine your arrival border crossings or airport before departure. Changing after applying for E-visa is not allowed.
The lack of service support from E-visa system.
The server links might sometimes be down due to overloaded access.
You can't extend your visa with E-visa.
Hope the article helps you with the newest E-visa information.