Not only is the most perfect location to view Sa Pa, but Ham Rong Mountain is also a royal garden with a collection of different flower types blooming throughout the year.
Ham Rong Mountain is one of the most popular attractions in Sa Pa. Owing to be at the heart of the town, behind Sa Pa stone cathedral, anyone travelling to Sa Pa spends at least half a day on Ham Rong sightseeing tour. The mountain is a part of Hoang Lien Son range. It is one of the few mountains in Vietnam whose visible symbol is easy to understand and beautiful. From the distance, the mountain looks like a flying dragon in white floating clouds.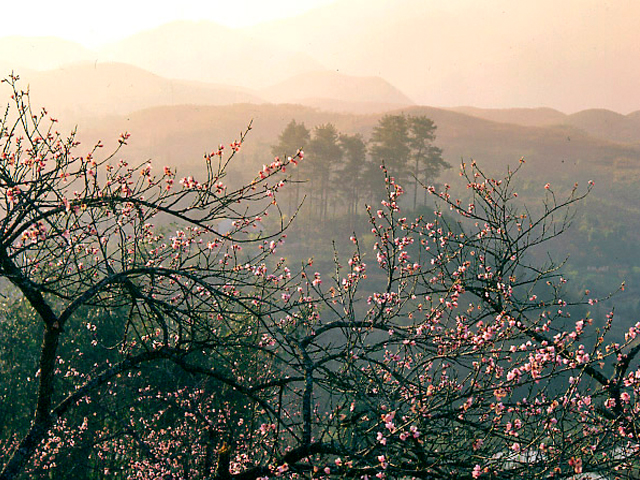 It will not be overpraised when this place is compared to a mini-Sapa because it offers tourists an overview of natural beauty, culture and people of the mountainous area. The stunning beauty of flowers on the mountain will give you an impressive welcome irrespective of whether you have come here the first time or many times.
The path to Ham Rong Mountain grows a wide range of strange flower species from the temperate zone. There are about 6.000 baskets with hundreds of orchard types. Some of them are rare orchard types. Therefore, whenever you come to Ham Rong, it will greet you with a colourful party of blooming flowers.
The garden whose name "Europe" is situated at the centre of Ham Rong Mountain. This place owns plenty of beautiful specific flower species of cold climate imported from abroad. Apart from the orchard, the hydrangea is the second-most flower in Ham Rong. It grows in cliffs, besides small gardens, or planted in a large distinct garden.
If you have ever been to Da Lat and get allured by hydrangea flowers, you will see flowers in Ham Rong feature distinctive beauty and deserves to be rival of flowers in Da Lat. Hydrangea flowers are not too showy, only light pink, blue or white but because they grow into clusters right on the soil and bloom for long days, wherever the hydrangea flowers appear, that place is full of vitality dissolving the coldness and aridness of upland region.
Coming to Ham Rong in spring, tourists will have the chance to enjoy the fairy beauty of the old peach garden. At this place, the peach trees beautify the fresh atmosphere with pink blossoms. Somewhere, tourists can find the pure white colour of plum blossoms. Tourists come here not only for admiring flowers but also getting bird's eye-view of Sa Pa town. At different altitudes, Sa Pa features a specific beauty.
However, San May (Cloud Court) is regarded as the most ideal location to view Sa Pa. At the height of 1.800 m above sea level, tourists can feel the harmony between sky and earth. Don't waste your time, pack your bag and travel to Sapa in this spring to enjoy the fresh air and dramatic landscape of Sapa. It definitely won't let you down.