Ha Noi [Outside Layer]
 Capital of Vietnam
Nearly 8 millions of population
Over 1000 years old
The meaning of Hanoi is "inside (the) river"
Known as "The city of Soaring Dragon"
[History]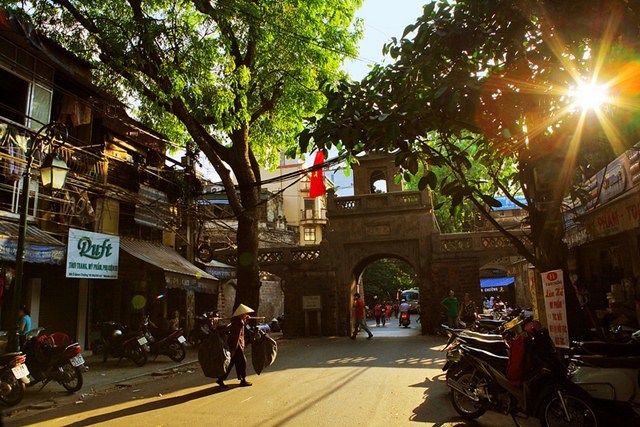 Hanoi is the heart of Viet Nam, a capital with a history of over one thousand years and nowadays still beats with its dynamic and lively spirit, making us fall in love with the place over and over again.

In the beginning of the establishment or we call "Pre-Thang Long period", Hanoi was invaded and annexed by Chinese dynasties. Even back then, due to the topographic characteristics of a central delta region fertilized by the Red river, the old Hanoi was already chosen to be the capital, the core of a civilization.
First inhabitants in Hanoi were found since at least 3000 BC. After 258 BC Co Loa Citadel (Dong Anh district) was served as the capital of Au Lac kingdom, founded by the Shu emigrant Thuc Phan after the native nation Van Lang was overthrown. By middle of 5th century, Liu Song dynasty set up a new district called Songping including by two districts Yihuai and Suining to later become a commandery. The famous name "An Nam" came in late 7th century when the Tang dynasty changed the region's name with Songping as its capital. In 197 BC La Thanh or La Citadel was built in order to push back against the uprising of the people, later became Kim Citadel.
Next period, "Thang Long period" was the time of development of Hanoi as a capital of imperial dynasties.
In 1010, Ly Thai To as the first ruler of Ly Dynasty moved the capital of Dai Viet to the site of Dai La citadel. The famous name "Thang Long" (Soaring Dragon) came from a dream in which the emperor saw a dragon ascending the Red River. Till this day, the name remains dearly in the daily life of Hanoians. Until 1397, the capital moved to Thanh Hoa, or Tay Do (Western capital). Thang Long became Dong Do (Eastern capital). In 1408, the Chinese Ming Dynasty invaded Vietnam and changed Dong Do in to Dongguan (Eastern Gateway). Twenty years later, Le Loi successfully revolted against the Chinese, and then founded Le Dynasty, renamed Dongguan to Dong Kinh (Eastern Capital).
In 1802, Nguyen Dynasty was established and the capital was moved to Hue. In 1831, Nguyen emperor Ming Mang renamed it Ha Noi (Between the Rivers).
After this period, Hanoi stepped into a time where it became a colony of the French in 1873, and the capital of French Indochina after 1887.
The city was taken by the Imperial Japanese in 1940 until 1945 it was liberated by Vietminh government. One year later, the French came back and occupied Hanoi triggering the nine-year war after that between the young Vietnamese government and the colonists. Dien Bien Phu was an earthquake wrap-up of the war with the victory for the Vietminh.
Hanoi became the capital and of an independent North Vietnam in 1954. During the Vietnam/America War, the capital was one of the targets of American bomb raids. City's infrastructure was devastated badly and many innocent civilians were killed. From 1976, Hanoi became the capital of a unified Vietnam.
In 2008, Hanoi expanded into vicinity areas: Ha Tay province, Me Linh district of Vinh Phuc province and 4 communes of Luong Son District, Hoa Binh province to be parts of Hanoi. In the future, it plans to continue to expand more and cover an area with a population of 15 millions people.
[When to go]
Located in an equatorial zone, Vietnam has a typical monsoon tropical climate. The weather varies from north to south, from west to east, from coasts to mountains.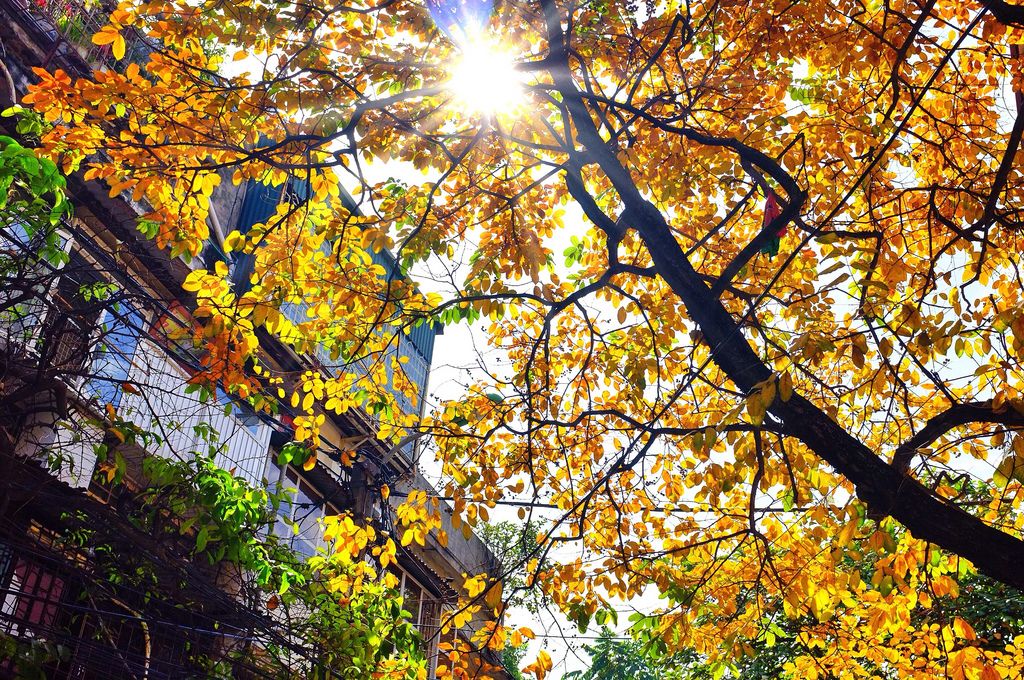 Unlike Saigon only with wet and dry seasons, Hanoi has four. The summer starts from May and ends in September, bringing a lot of heat and rain. Hanoi during this time of year is a truly city in tropical country – it's hot and humid. In recent years, the temperature often reaches new high level and in most of the day it's dangerous to go outside. So summer is not the best time to visit Hanoi if you don't want to spend half of your day locking in your hotel room with an air-con. Autumn and winter are indeed the perfect time to enjoy all the goods this city has to offer. Suffering from the northeast monsoon from October to late March, autumn (late August to October) is the time of seasons changing which creates a special sensation for this age-old city, very different with every other time of year. The heat is much milder with temperature often below 30 degrees Celsius. It's also the time of harvest, new school year and new street foods like dried fruits and 'cốm' (green rice). Hanoi always seems to be more romantic and nostalgic in autumn.
Winter in North Vietnam often hits hard, starting from November and ending somewhere near late February, most of the time it's dry and cold, temperature dropping low. However, the festive atmosphere is in the air because it's when many annual cultural events take place. The coldest time will be January – the month of Tet (Lunar New Year). In spring it gets warmer and but still chilly with a little bit of rain. It's the time for traveling and celebrating the Lunar New Year.
We recommend you to visit Hanoi in autumn and winter and avoid summer.