The skilful tailors in Hoi An made the couture clothes-making business in this ancient town so popular. With their long experiences and respect for the traditional business here, you can expect the highest quality for the final result. However, the tailors in Hoi An are not designers, so you need to take notes on the tips below to avoid any disappointment that might happen.
The practice of this craft dated back to generations ago with not just women, but the men are also masters who can copy any designs. Anyone who has knowledge of Vietnamese couture would recommend you to come to Hoi An.

Famous tailor shops in Hoi An:
There are nearly 400 cloth shops and tailor shops occupied in Hoi An.
1. Yaly Couture
Phone: +84-510.3914995
Email: yalyshop@dng.vnn.vn or quynh@yalycouture.com
They have 4 showrooms all over Hoi An
• Showroom 1: 47 Nguyen Thai Hoc Street, Hoi An Town.Tel: +84-510 3910474 or 84-510 3923415
• Showroom 2: 47 Tran Phu Street, Hoi An. Tel: + 84-510 3861119
• Showroom 3: 358 Nguyen Duy Hieu Street, Hoi An Town. Tel: + 84- 510 3914995
• Showroom 4: 580 Cua Dai Street, Hoi An Town. Tel: + 84-510 3914997
This shop is the most famous as well as the one that has the widest and highest quality range of fabrics available in town. You can trust the tailors with their skills and services. All in all, the prices in Yaly are not cheap which can tell a lot about their confidence in the job.
2. A Dong Silk
Add: 40 Le Loi, Hoi An
Phone: (+84.510) 3 910579/3 861386
Website: http://www.adongsilk.com/
Email: info@adongsilk.com
A Dong Silk is held in regards to their great services. Their tailors are praised for their concentration during work, care for customer satisfaction with a friendly and patient attitude. You can absolutely rely on their advice about what material to choose, what style suits you, etc.
3. Lana Tailor
Add: 130 Tran Phu St./94 Le Loi St
Phone: +84-510.2212240/ 84-510.3911211
Women customers will sure love Lana. They have a large selection of designs and fabrics. The tailors are known for their impressive talent and hospitality. Another score for Lana is they offer reasonable prices, with excellent service.
4. Bao Khanh Silk
Add: 101 Tran Hung Dao St., Hoi An
Phone: +84-510. 3861 818
Email: baokhanhsilk@vnn.vn
Website: http://www.baokhanhsilk.com
The shop made it into top 2 of Sunday Times Travel's list of 25 best cloth shops around the world. Bao Khanh is specialized in making made-to-measure (standard-sized) fashion and formal wear. You will be pleased with their professionalism.
5. Thu Thuy
Thu Thuy has three shops at 60 Le Loi St.; 54 Nguyen Thai Hoc St.; and 88 Tran Phu St., Hoi An.
Phone: 84-510.3861699/ 84-510910699/ 84-510.3911699
E-mail: tthuy.ha@dng.vnn.vn
Have been running from 1989, Thu Thuy probably is the largest and the oldest cloth shop in town. The tailors in Thu Thuy are experienced and can make your clothes in the shortest time.
6. B'Lan Silk
Add: 23 Tran Phu Street, Hoi An
Phone: +84-510.3861866
E-mail: bichlan@dng.vnn.vn or bichlan456@yahoo.com.vn
One thing you will get for free when ordering clothes at B'Lan is a free tour around the 200-year-old ancient house that the shop is occupied in, by no other than the shop/house owner – Ms Bich Lan. The policy of the shop is "no bargain" but no need to worry, the price and the quality are guaranteed.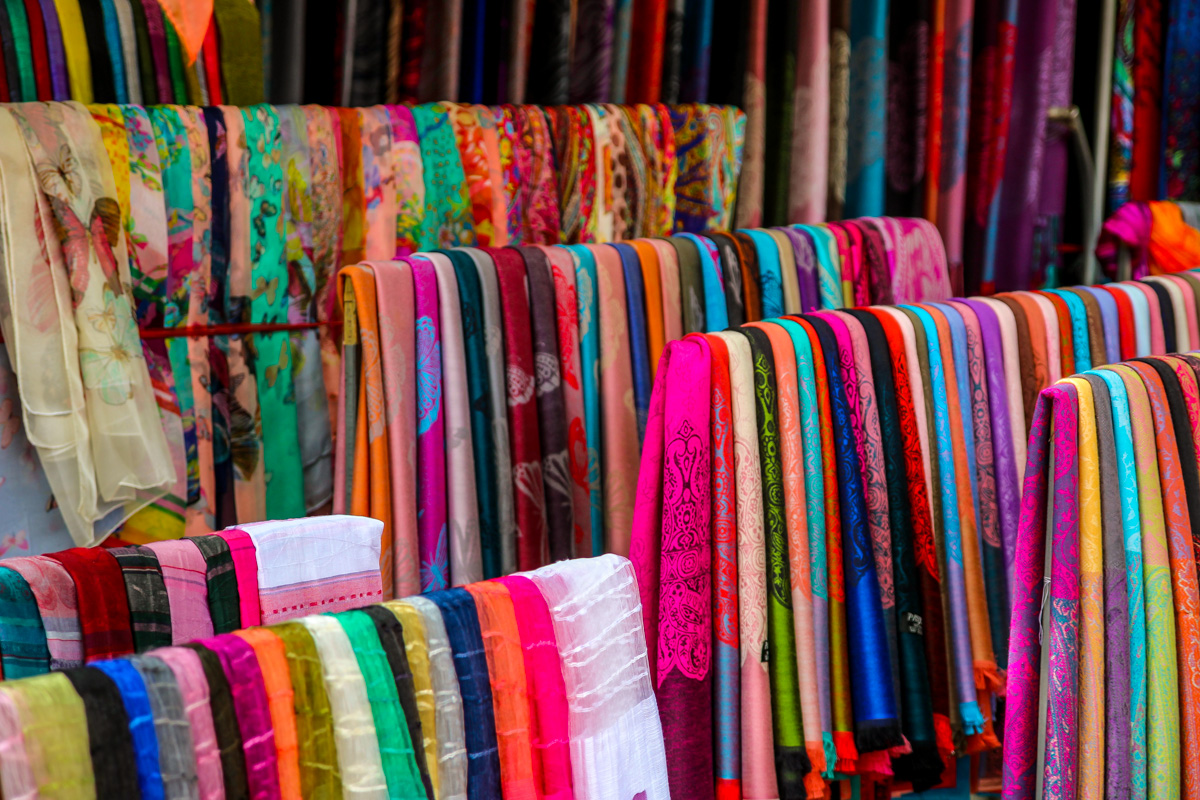 TIPS:
How much time you will need?
It depends on what you want to make but every tailor in Hoi An can produce a simple item within 24 hours. However, we recommend you spending more time than that for two or three fittings to get the most perfect final outcome. Three fittings would probably take more than two days which is the most suitable time if you want to get your stuff done in the best way.
You should visit Hoi An in three days, spend the daytime for travelling and a few hours of nighttime with the tailors.
Visit several shops before order
Never place your order after visiting the first shop. The number of tailor shops in Hoi An is massive, especially in streets Le Loi, Tran Hung Dao Phan Chau Trinh…. Therefore the varieties of the level of skills, fabric range and prices are so wide. To get the best tailor for your dress, check thoroughly on the prices, fabrics and the time consumed to make it. The famous shops often offer higher prices but the quality is always guaranteed. With mid-range shops, you still have a decent outcome with lower prices.
Know what you want
This is the most important factor to get your perfect couture clothes. You can't get the latest fashion trends in Hoi An tailor shops. Instead, if you want something classic like a new suit, a formal dress, a winter coat or a set of Ao Dai, nowhere else is better. Having something on your mind is still preferable than no idea at all. Before going to the tailors, do research for the styles and the cuts that suit your shape to get the clearest idea what you want to the tailors. Only then you can consider their recommendations. If you don't seem to figure out what your dress would look like, the shops have countless clothing catalogues and show their most popular styles on full display. They would help inspire your choice but not really with up-to-date clothing styles.
Or in case you want to be creative for a totally new design, make sure to handpick every detail and be very specific with your tailor. You might want to be more meticulous by getting your dressmaker to draw out exactly what you want. Do not hesitate to add or change things even after the cut was done. You'll want all the details are clear on the overall design (front, back, sides and pocket style, all items should be double stitched).
Get the right materials and styles
When it comes to the right material for the style, you should ask for advice from the tailor. Feel the softness with your hand and also make sure the fabric's colour should suit your tone. One thing to take note: polyester and real jean might not be available in Hoi An. Real silk might be difficult to recognize and most of them are blended.
Don't skip the fittings
In first fitting, be honest with the tailor how you feel about the result. It should be comfortable, not too tight or too loose. Tell them if you find the tailor didn't really deliver the cut or the style or the material isn't right. A fine tailor would offer a re-do until you are satisfied, of course for free.