GrabBike
If you prefer using motorbike service, GrabBike is cheaper and more convenient in a country which has a lot of motorbikes and traffic jams like Vietnam. Grab is originated from Singapore, operated in 30 cities across 6 Southeast Asian countries.
GrabBike is same as Uber: you download Grab application from Google Play or Apple App Store to your phone and create a new account. When you call for a motorbike trip, the price is pre-calculated on the shortest path. You are given the number of the driver for pickup location.
GrabBike drivers are available from 6:00 to 23:00; fee is higher when you want a ride from 23:00 to 5:00.
Taxi
Taxi is the most common transport means to travel around Hanoi. The city's taxi network is wide with several taxi brands. You will need a taxi the most for the ride from Noi Bai to city centre. There are public buses running this route too but if you don't have time to wait for the bus, taxi is your last choice.
How to catch the right taxis
Some famous and reliable taxi brands we recommend you to use their services:
Mai Linh: green and white-green cars
Vinasun: white with green and red stripes cars
Taxi Group: white with single red line cars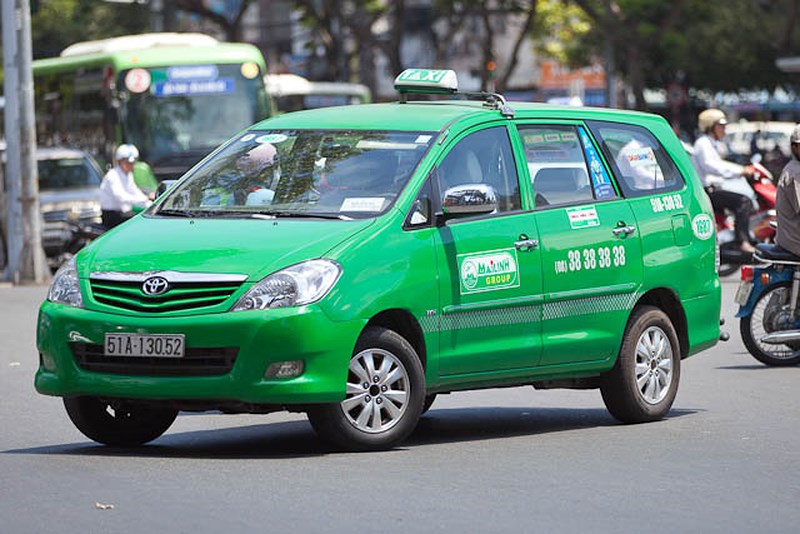 The taxi drivers of these brands always wear uniforms with the brand's logo. Stay away from any taxi that doesn't have a meter, be suspicious when the meter jumps up too fast.
Know when you are being scammed
Not only fake taxis, but even real taxis also have dozens of tricks to cheat your money. They can do it so well that you don't even know you're being cheated.
Fake taxis are not that many, but they disguise almost like taxis from famous companies with only slightest differences in the car's colour or hotline number. Foreign tourists can easily make a mistake if not look carefully.
Illegal taxis may or may not have a meter or usually, their meters are modified. By using these devices, they can make you pay much more if you're not on your guard. This is classic number-one textbook taxi scam in Vietnam.
Legal taxis also cheat their customers in much more subtle ways. The meters, in this case, can't be modified but the drivers, taking advantage of foreign tourists who in most situations don't know the ways around, choose the longer path or driving in circles.
Sometimes they will try aggressively to get you to pay some more dollars for a "tip". Other times, it would be the typical "money exchange trick": when you don't have enough Vietnam Dong in hand to pay for the ride, they will accept dollars; however, they will quote wrong equivalency in order to get you paying more than what you have to.
Even rarer but still happens is when the taxi driver drops you at a strange hotel which isn't the one you booked. In this case, the taxi driver probably colluded with the hotel to force tourists to use their service.
What should you do
Beware of illegal taxis at airports, tourist sites, bus stations, city centres….
Taking pictures of the taxi and taxi's plate or even the meter is also a smart move. It is to show the driver that you're not an easy target and in case you might leave your belongings on the taxi, you can have a chance to get them back.
Check the road with your phone and if needed, confirm the path to the driver. You should have an approximate number of how long the ride will take.
When you are paying in dollars instead of Vietnam Dong, do the math yourself. You can easily get the currency rates on the internet.
You shouldn't pay the taxi driver until you arrive where you need to be. Do not get off the car before checking the address.
Make sure you know places where you can file a complaint and ask for help like Vietnam National Administration of Tourism, phone number +84 4 3942 3760, located at no.80 Quang Trung street, Hanoi. Or you can go to the nearest police officers to seek assistance.
Uber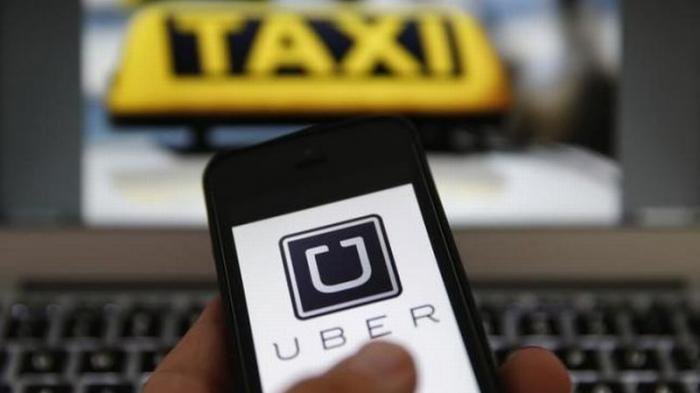 Uber is no stranger to travellers from the west, especially Americans. But it just recently has become popular in Vietnam.
With Uber, you have to sign up to use the application. After signing up, getting a driver for your trip is rather easy.
First, download the Uber app from App Store for iPhones or the Play Store for Androids.
Then enter your destination to "Where to?" box. Choose the result in the search field.
Uber offers different vehicle types. There are UberX, UberBlack and many more. UberX is the most common service, with 4-seating everyday cars. UberBlack is more of a luxury type of service, also 4-seating "Blacktown" cars. You are also able to view the upfront pricing and wait time for pickup displayed for each type.
How Uber charges prevents drivers from scamming their passengers. There's no way to charge you more than the price announced. And the Uber driver has to choose the shortest way to get you to your destination.
Lastly, confirm the pickup location and wait for the driver. Do not go back or change your location while the car is coming.
You can pay Uber by cash or through PayPal. No tip is included in your payment, however, tips are appreciated.