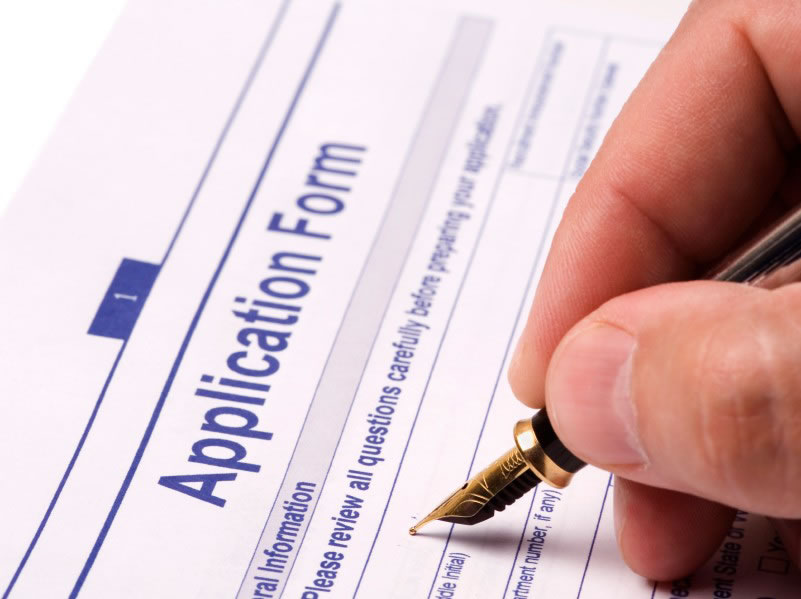 STEP 1: Send us your personal information as follows
– Full name
– Gender
– Date of birth
– Nationality
– Passport No. (Valid at least six months)
– Date of arrival
– Port of arrival: Noi Bai (Hanoi), Tan Son Nhat (Ho Chi Minh City) or Danang.
– Length of stay (one month for tourist visa).
–  Or you can download application form here. Then fill out this form and send to us via email support@vietnamvisa-easy.com.
STEP 2: Get your approval letter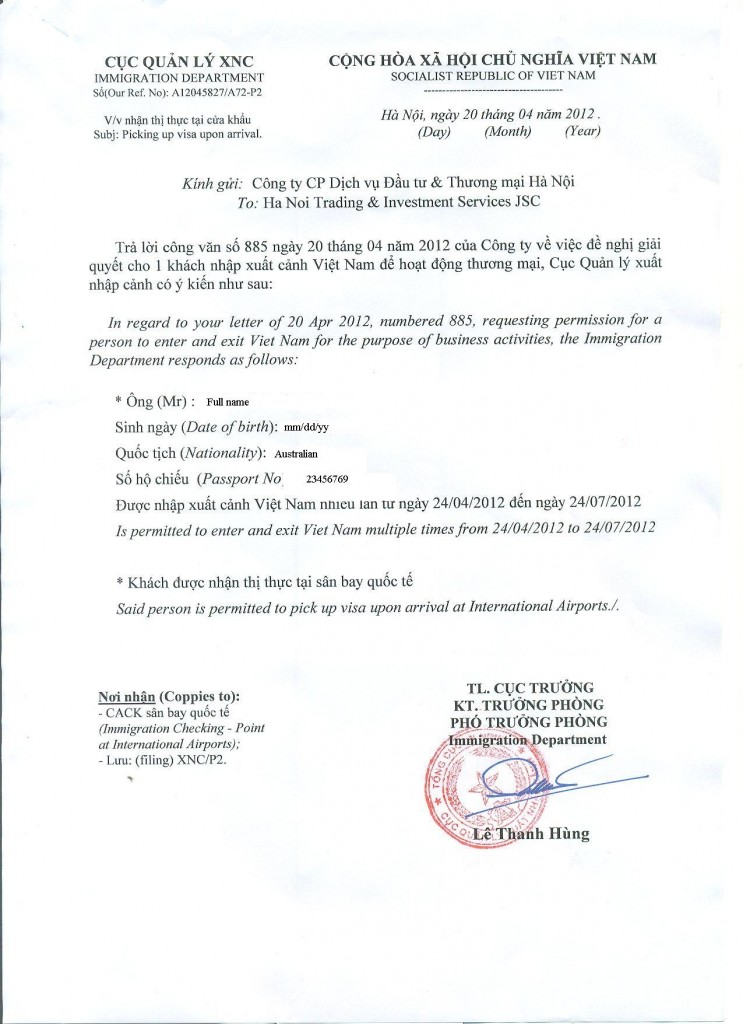 Vietnam Immigration Office will issue an Visa Approval letter.
–  After two (2) working days, the Vietnam Immigration Office will issue an Visa Approval letter. This original Approval letter will be sent to us and simultaneously fax to the Immigration Department on your arrival at the airport in Vietnam. Then we will send a copy of the Visa Approval letter (via email or fax) to you before you take a flight to Vietnam. You just have to print it out and bring it to Vietnam.
STEP 3: Get the stamp (for your visa)
You just show the Visa Approval letter TWICE: to the airline in departure country when you check in, and to the Immigration officer at the Vietnam airport upon arrival to get the visa stamp. You are then required to fill out the entry and exit form, attach photos (at least 2 photos of passport regulation size 2in x 2in, or 5.08 cm x 5.08 cm but not too strict) and pay the visa stamping fee (US$25 (single entry visa) or US$50 (multiple entries visa) per person for stamping fees) to the Immigration officer.
Notes: Please remember to bring along two (2) photos. Following is the list of regulations regarding passport-style photographs:
– Photographs must be 2×2 inches in size, identical, taken within the past 6 months.
– The image size from the bottom of the chin to the top of the head should be between 1 inch and 1 3/8 inches.
– The photographs may be in color or black and white.
– They must be full face, front view with a plain white or off-white background.
– Photographs should be taken in normal street attire, without a hat or headgear that obscures the hair or hairline.
– Uniforms should not be worn in photographs with the exception of religious attire which is worn daily.
– If prescription glasses, a hearing device, wig or similar articles are normally and consistently worn, they should be worn when the picture is taken.
– Dark glasses or nonprescription glasses with tinted lenses are not acceptable unless required for medical reasons. A medical certificate may be required to support the wearing of such glasses in the photographs.