Moc Chau milk
With more than 10,000 dairy cows and immense green pastures on the plateau, Moc Chau is always well-known for milk products. Moc Chau milk products are very delicious and nourishing. The high-quality products such as fresh milk, yoghurt, condensed milk, milk cake, cheese, butter, pasteurized fresh milk… will bring a distinctive flavour, unlike any milk products in other places.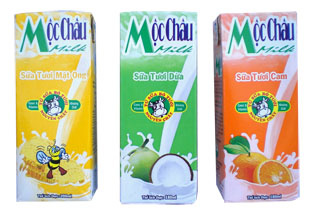 At present, Moc Chau milk has two brands: milk of the Moc Chau Dairy Cattle Breeding Joint-Stock Company and milk cake from Minh Suu Store.
Moc Chau tea
Presently, Moc Chau District has about 3,000 hectares of tea in different kinds. The vast green tea hills make Moc Chau become a poetic gem. Due to the big profit from tea products, tea is strongly associated with the life of ethnic groups in this place. It is regarded as one of the symbols of Moc Chau plateau.
In addition, tourists can enjoy the most famous teas of the Moc Chau plateau. They include Shan Tuyet Tea – the tea harvested from very old tea trees; O Long Tea, Kim Tuyen Tea, Bat Tien Tea…Each tea has distinct taste but absolutely not be confounded with other teas in the country.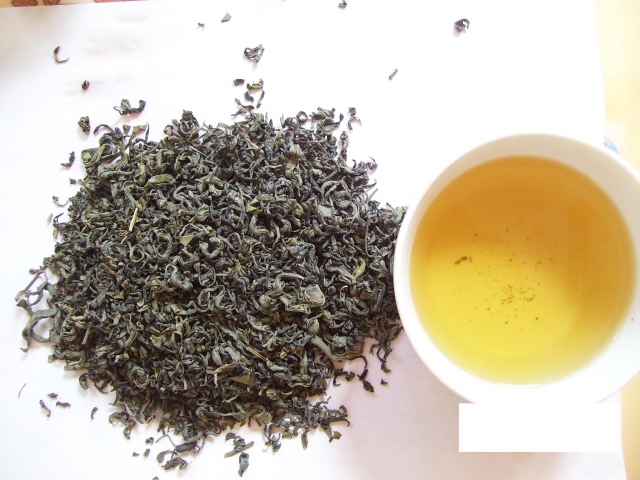 Some popular brands consist of O Long Moc Suong Tea, green tea, lotus tea, O Long tea, Ki Tuyen tea of Red Flag Tea Company.
Fruits-Food
Depending on each season, you could buy fruits as a gift for friends and family including strawberry, dried bamboo shoot, honey, avocado, plum, peach, taro, pollen, cucumber…
Handicraft
Moc Chau has many ethnic groups, each group has its own special brocade products. You can buy these products at some stalls beside the Huong Sen Hotel, or opposite Bat Cave. If you want to go directly to manufacturing locations to choose, you could visit Ms Thanh's house at Pine Forest, Ang village, or Duc Thanh Brocade Cooperative situated on the way to Dai Yem waterfall.