Located 22 km from Phan Thiet city to the Northeast, Mui Ne is an attractive tourist destination with immense sandhills and towering coconut trees running along the beach.
Mui Ne in Binh Thuan province is one of the most beautiful beaches in the Southeast with clean water and vast sandhills. This place also owns a lot of luxury resorts suitable for your leisure holiday.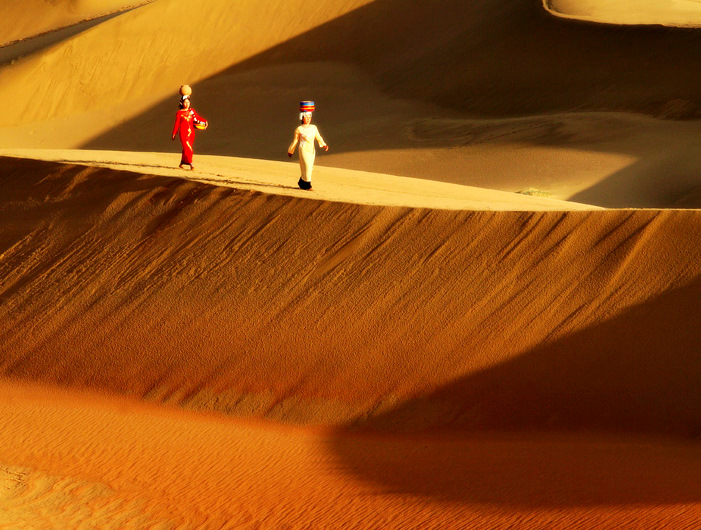 Featuring sunny weather, sandhill should be your first stop when you travelling to Mui Ne. The best time is around 7 am-8 am when the temperature ranges from 25-27 Celsius degrees. At this time, the sand is not very hot and you could walking barefoot on the sand and admire the beauty of Mui Ne. Otherwise, you could also hire a Jeep car and drive around the hill for sightseeing. It would be very fantastic
The long stretching white sandhills in Mui Ne are always associated with Mui Ne tourism. They become symbol and typical beauty for Binh Thuan. In the beautiful sunshine and cool wind from the sea, the ever-changing sandhills really leave strong impression on tourists, creating pristine beauty and attractiveness for Mui Ne.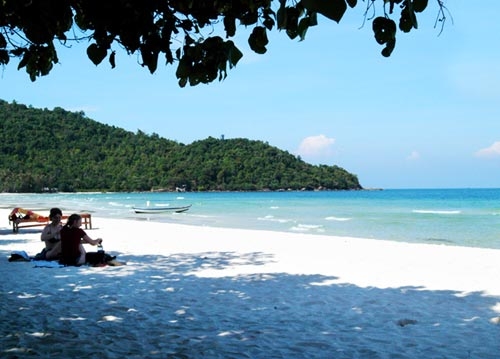 Not only famous for white sandhills, but Mui Ne is also impressive with rows of coconut trees stretching along the coast. The towering coconut trees lean to the sea creating poetic scenery for Mui Ne beach. What is greater than sit under the green trees and enjoy delightful moments with your lover.
In particular, if you are fond of water sports like sailing, surfing, parasailing or jet skiing, Mui Ne is what you are looking for. At present, there is no direct flight to Mui Ne. Thus, you could take a flight to Ho Chi Minh or Cam Ranh and then go to Mui Ne by bus.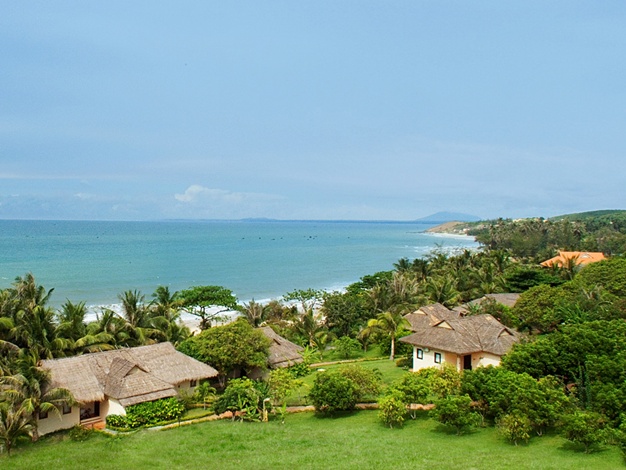 The best time to travel to Mui Ne is around March and April because this is the time that the temperature is getting warmer.