Vietnam has some best spots for kitesurfing. One of which is even claimed as the 'hub' of kitesurfers in the whole Asia – Mui Ne has 230 days with winds over 12 knots, lot of beaches, sunlight and sands. Mui Ne is also one of the most famous tourist destinations in Vietnam with stunning scenery and rich Champa cultural influence. What are you still waiting? Pack up your kite and head to Mui Ne right now!
The Wind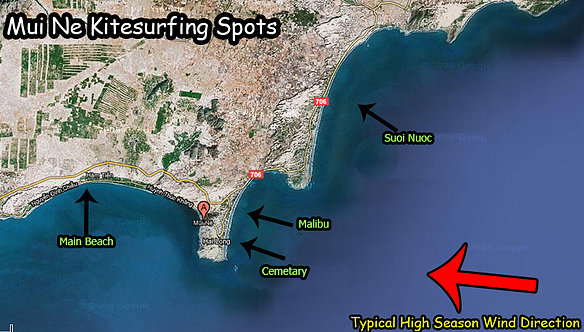 Best season to kitesurf at Mui Ne is from November to March, peak time December and January. During this time, the winds are light in the mornings – ideal for learning, and strong in the afternoons. Morning wind is around 10-15 knots, afternoon wind can likely reach 20+ knots. From October to April, however, it's much less busy and the wind is also in good conditions.
The Beaches
Mui Ne bay water can provide from choppy waves to bigger swells, is always warm, very suitable for not only kitesurfing but also other water sports as well such as surfing, SUP (stand-up paddle surfing), windsurfing.
Best waves conditions last from October to January in high season and June to August in low season.
Apart from Mui Ne main beach, there are other spots worth exploring, much less crowded with stunning scenery.
Mui Ne Beach: This is the place all kitesurfers would want to go. All levels can kitesurf at Mui Ne beach: light winds in the mornings are perfect condition for learning while the veterans can challenge the stronger winds in the afternoons. Mui Ne beach has a long yellow-sanded shore and the seawater is warm (20-25 degrees), getting choppy when wind speed increases. Shore breaks happen when the swell picks up, often too dangerous for beginners. But most of the kitesurfers in Mui Ne find real fun experiences with this kind of wave.
During peak season, the beach is very much crowded with kites. This is not a great thing for learners because people can crash into each other once in a while.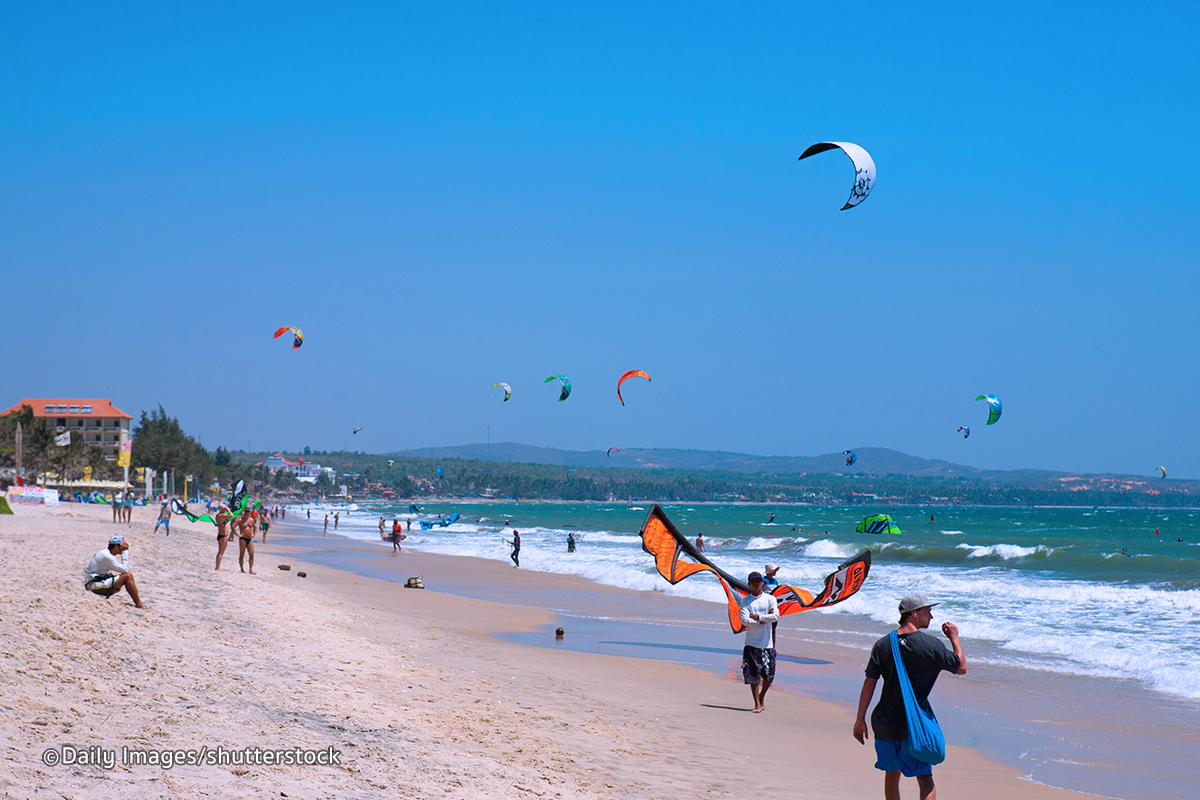 The Cemetery & Malibu (Hon Rom): Absolutely not for novices. The swell is large and the waves break quite a way off the beach. The Cemetery is located in Malibu Bay, very close to Mui Ne headland and it's quite rocky there. High season wind direction: cross onshore (more onshore than the cross).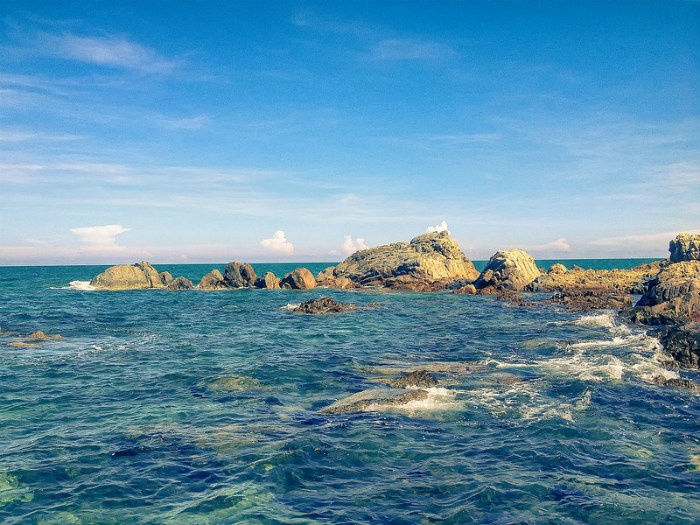 Suoi Nuoc (Long Son) Beach: located further north from Cemetery & Malibu, Suoi Nuoc is another wave spot with a good swell and straight onshore wind. Intermediates and experienced riders are more suitable to sail here. Resorts: Full Moon Ville and Jibes 2 beach club.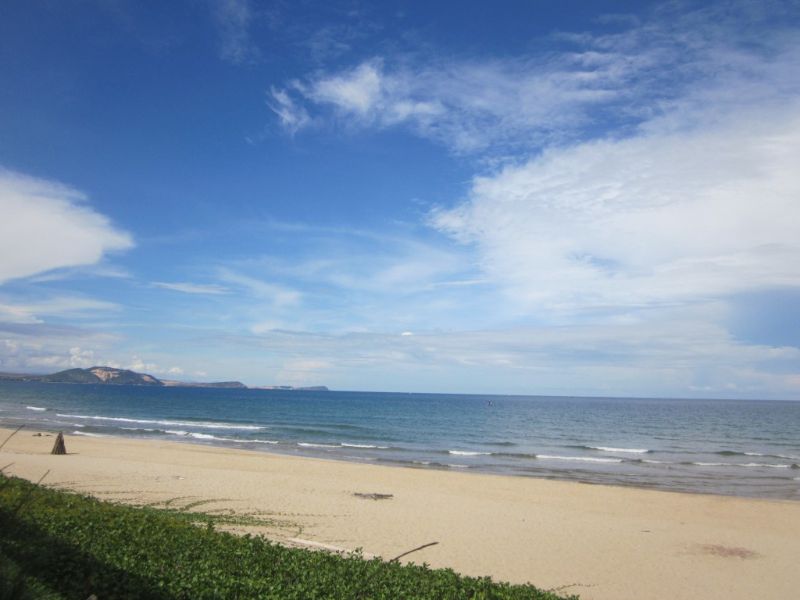 Turtle Island: located even further up to the north from Suoi Nuoc, Turtle Island can provide you with a little flat-water spot and very clean waves. The island is about 200 meters from the mainland while the land curves shelter the bay. Winds blow cross-shore and onshore.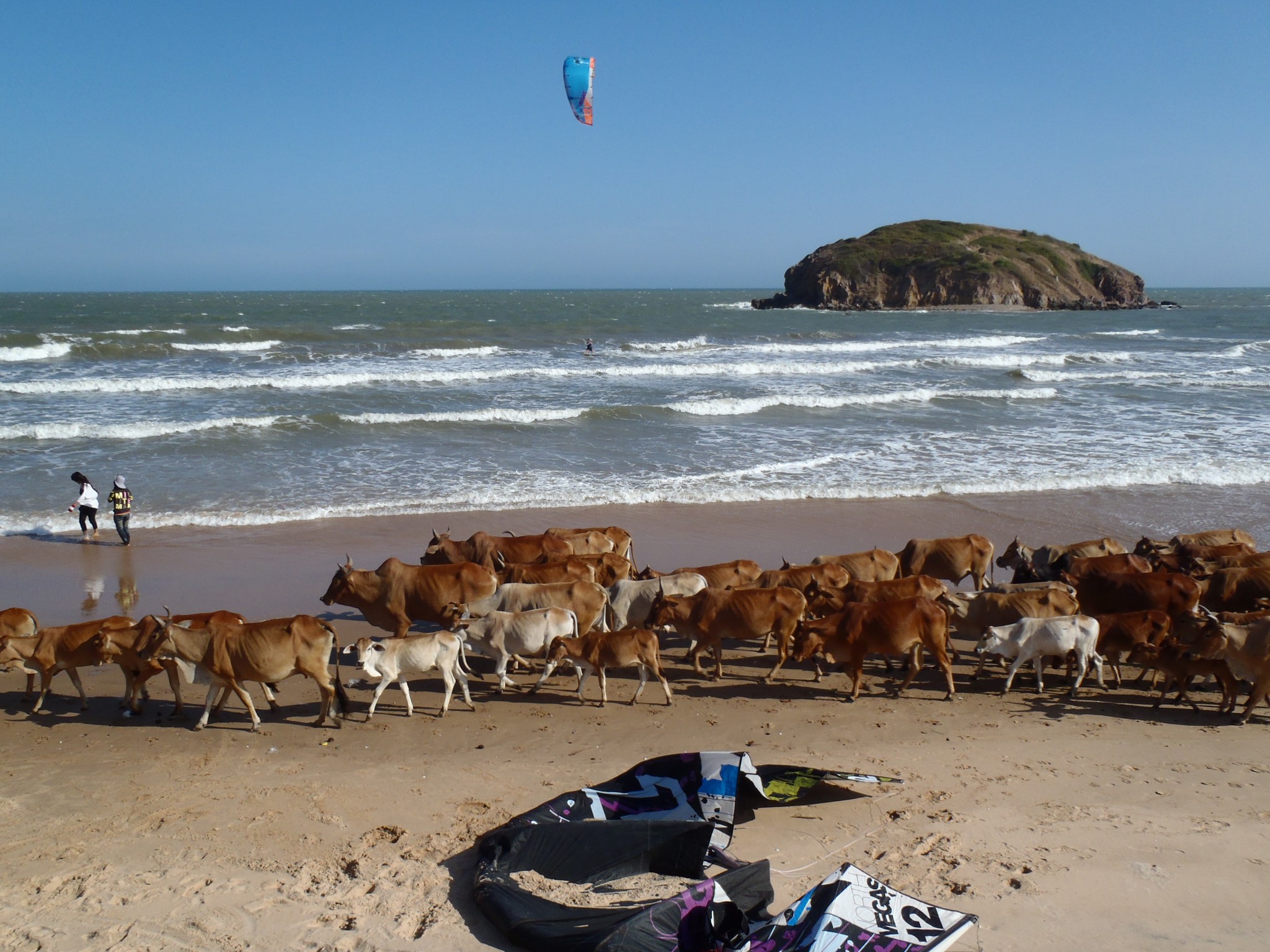 Kitesurfing Schools
There are plenty of Kitesurfing schools on the shore of Mui Ne, teaching from the most basics in most major languages.
Kitesurfing does not require too much strength but a lot of skills, techniques and the ability to be comfortable on the water. That is why getting instructed by professionals is the key to success and safety in this sport. The official certification of kitesurfing is IKO (International Kiteboarding Organization), is somewhat similar to PADI of scuba diving. Out of 20 schools in Mui Ne, only a few have certified teachers. Beginning courses would take from eight to twelve hours for about two or three days.
First, hours would be spent on the beach including the introduction of the equipment, safety aspects, wind theory and self-rescue, and then getting the hang of rudimentary kite control with a full-sized kite. There is no way that you can sail alone on day one despite how tempting it sounds. A good school is a school that gives you a clear course plan and price. And don't be impatient, kite-surfing is still an extreme sport and it takes time.
The final achievement is sailing independently and manoeuvring with one hand. The price is not cheap, one hour of instruction can be charged about the US $50-60.
Mui Ne Kitesurf School (MKS)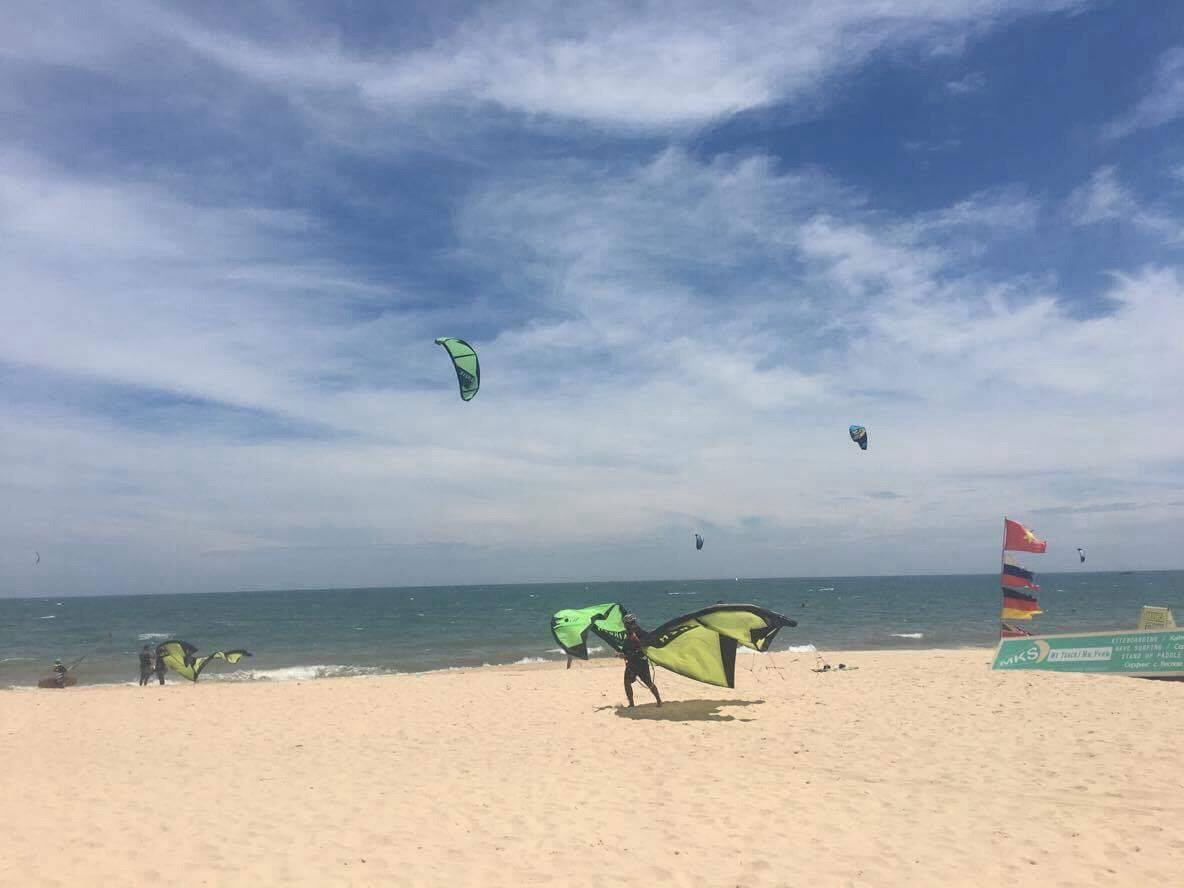 MKS is a well-known kite school in Mui Ne. All teachers are IKO certified with so much experience and can instruct in English, German, French, Spanish, Russian and Vietnamese. A full beginner course will cost you around US$400-500. You can choose private lessons or group lessons (2-4 students per instructor). There are also courses for advanced kiters, kids, surfing and SUP. Kiting with MKS, you don't have to worry about safety because the equipment is installed with the newest safety systems.
Website: http://www.muinekitesurfschool.com/
Address: 42 Nguyen Dinh Chieu, Ham Tien, Phan Thiet, Binh Thuan, Vietnam.
Phone: +84 128 601 3101 (English, Deutsch, Espanol)
Whatsapp: +7 777 111 0 777 (English, Russian)
Email: muinekitesurfschool@gmail.com
Opening hours: 9:00 am – 5:00 pm
Jibe's Beach Club's Water Sport Center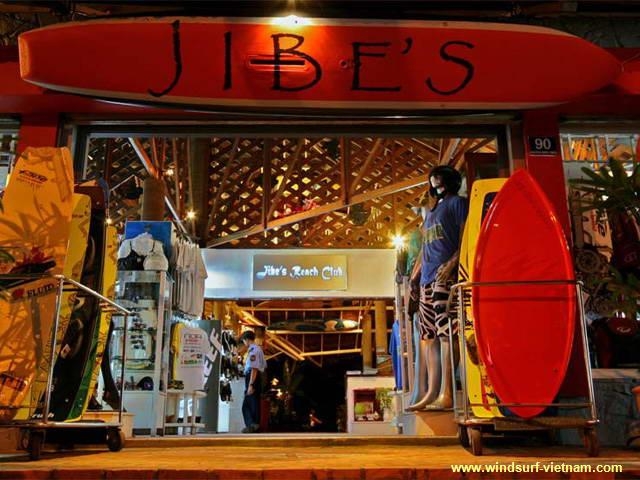 Jibe's Beach Club is another popular school for kitesurfing. In general, the centre offers a wide spectrum of activities such as windsurfing, surfing, SUPing, sailing, kayaking and especially kitesurfing. A kitesurfing lesson for one hour costs US$60, courses available up to 3 hours (call up to know about price). Equipment used is in the latest technology with safety ensured. Kitesurf rentals also include insurance.
Website: http://www.jibesbeachclub.com/water-sport-center/
Address: 90 Nguyen Dinh Chieu, Ham Tien, Phan Thiet, Vietnam.
Phone: +84 252 3847 405
E-mail: info@jibesbeachclub.com
Vietnam Kiteboarding School (VKS)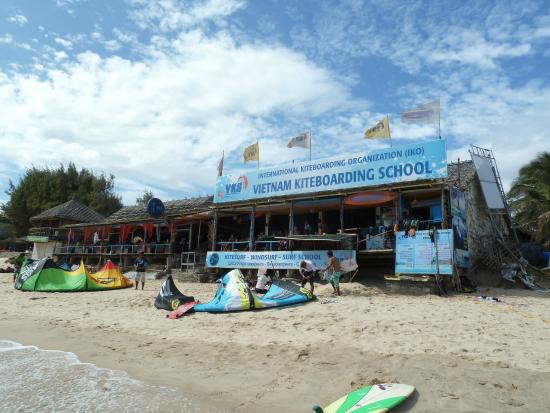 VKS was established in 2007 by Hai Tran – a local IKO kitesurfs certified instructor. Now VKS has instructors who can teach in English, Russian, German and Spanish also. They offer many side-services which would help you enjoy time on the water in the best way like air compressor (to inflate your kite), beach assistance, equipment storage, free wifi, etc. For beginner courses, the price quoted at US$350 for 7 hours (US$50 per hour). For all bookings, you only pay a 10% deposit. All instructors are IKO certified.
Website: https://www.vietnamkiteboardingschool.com/
Address: 68 Nguyen Dinh Chieu, Ham Tien, Phan Thiet, Binh Thuan, Vietnam
Phone:  (+84) 982-133520
Email: contact@vietnamkiteboardingschool.com
Kitesurf Nam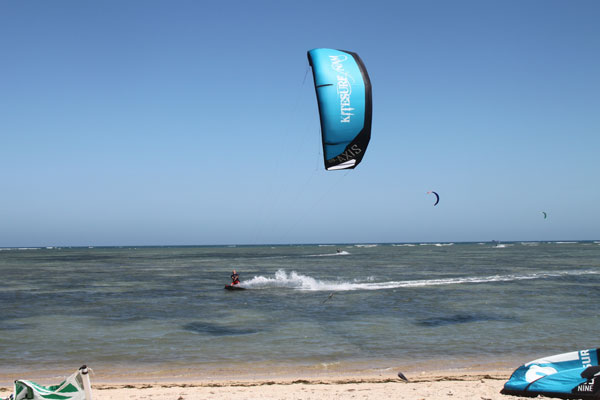 Kitesurf Nam is inspired by two kiters who fell in love deeply with Mui Ne – Shina and Christina. Shina is an IKO certified kitesurf instructor and had spent many years travelling the world while Christina came to Mui Ne first and only then learnt to know how to kitesurf. They offer a 5-hour course for US$250, 10 hour and 1-week hired for US$995.  Other sports and rental service are also available.
Website: http://www.vietnamkitesurfingholidays.com/default.aspx
Address: Thien Son, Thien Nghiep, Mui Ne, Phan Thiet, Vietnam
Phone: Vietnam +84 (0) 1226 910538; UK: +44 (0) 207 193 4303
Email: info@kitesurfnam.com
Other sports
Surfing & Stand-up Paddle Surfing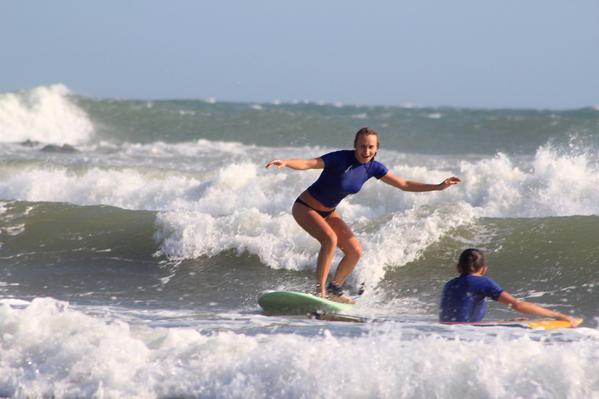 Vietnam has some excellent surfing/SUP conditions. Off-season in Mui Ne (May-August) is perfect for stand-up paddle surfing: the wind is less frequent and the waves are bigger and easier to ride. The water is quiet and because it's off-season so most of the hotels are much cheaper. Prices for surfing and SUP lessons and rentals are often lower than kitesurfing. Little Buddha, Suoi Nuoc Beach and Hon Rom are great wave spots for surfing in high season, main beach and Malibu (Hon Rom) for low season. All the kitesurfing centres/schools we've mentioned also offer surfing and SUP courses and rentals.
Nightlife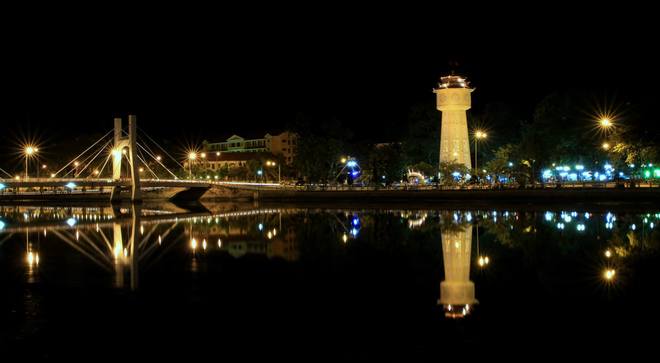 Not much going on there in the night time, except for the seafood restaurants. You can spend time walking along the shore or if you like some excitement, jump on a motorbike to get to the Phan Thiet city instead.
How to get there
From Phan Thiet, it'll take you about 20 minutes for a ~20-kilometre ride. You can go by buses or shuttle buses.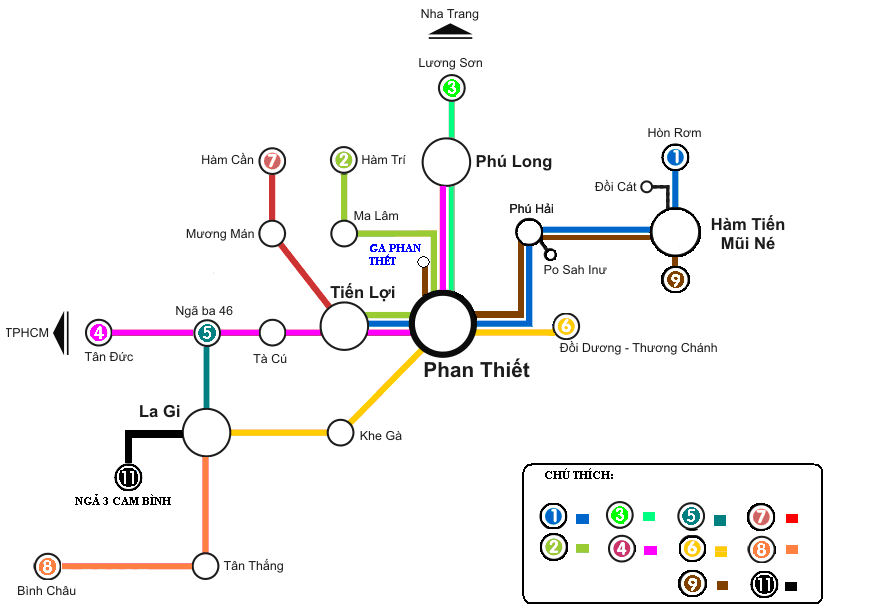 So as you can see, there are two buses connecting Phan Thiet city and Mui Ne that are route 1 and route 9:
Route 1: Suoi Cat Resort – Tran Quy Cap – Tran Hung Dao – Nguyen Tat Thanh – Ton Duc Thang – Thu Khoa Huan – Nguyen Thong – Nguyen Dinh Chieu – Huynh Thuc Khang – Ho Xuan Huong – Mui Ne – Hon Rom 2 (Malibu)
Route 9: Phan Thiet Railway Station – Phan Thiet General Hospital – Truong Chinh – Nguyen Hoi – Tu Van Tu– Ton Duc Thang – Thu Khoa Huan – Nguyen Thong – Nguyen Dinh Chieu – Huynh Thuc Khang – Ho Xuan Huong – Mui Ne
From Ho Chi Minh to Phan Thiet (> 200 kilometres = 4 hours), only buses are available (you can start at any bus station at Ho Chi Minh city). About same distance, if you go from Nha Trang, a little closer from Da Lat.
We've shared the detailed information regarding on Kitesurfing in Mui Ne, Phan Thiet City. Connect us to know more about Vietnam visa and travel information! We wish that you'll have a wonderful on the water!