Cat Ba archipelago in Haiphong includes 367 islets of which Cat Bat Island (or Pearl Island) is the most popular. With fresh air, average temperature of 250C, beautiful beaches and primitive forests, Cat Ba Island is a perfect place for relaxation and adventure tourism. If you have chance to travel to Cat Ba, do not forget to partake in the following interesting activities:
1. Swimming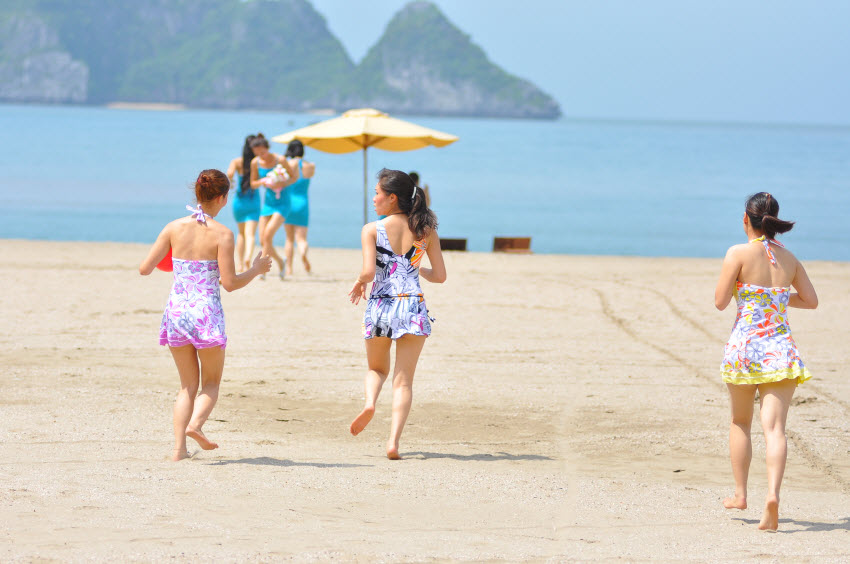 From the center of Cat Ba town, tourists could go on foot or motorbike-taxi (VND 10.000) to Cat Co 1, Cat Co 2, and Cat Co 3 beaches connected together by a small road along mountain slope. In spite of small area, the beaches are very secret and clean. While Cat Co 1 beach is spacious and crowded all the time, Cat Co 2 and Cat Co 3 beaches are more limited and quiet. For the sake of tourists' safe, the beaches are deserted after 6.30 pm because the tide comes very quickly this time.
2. Coral dive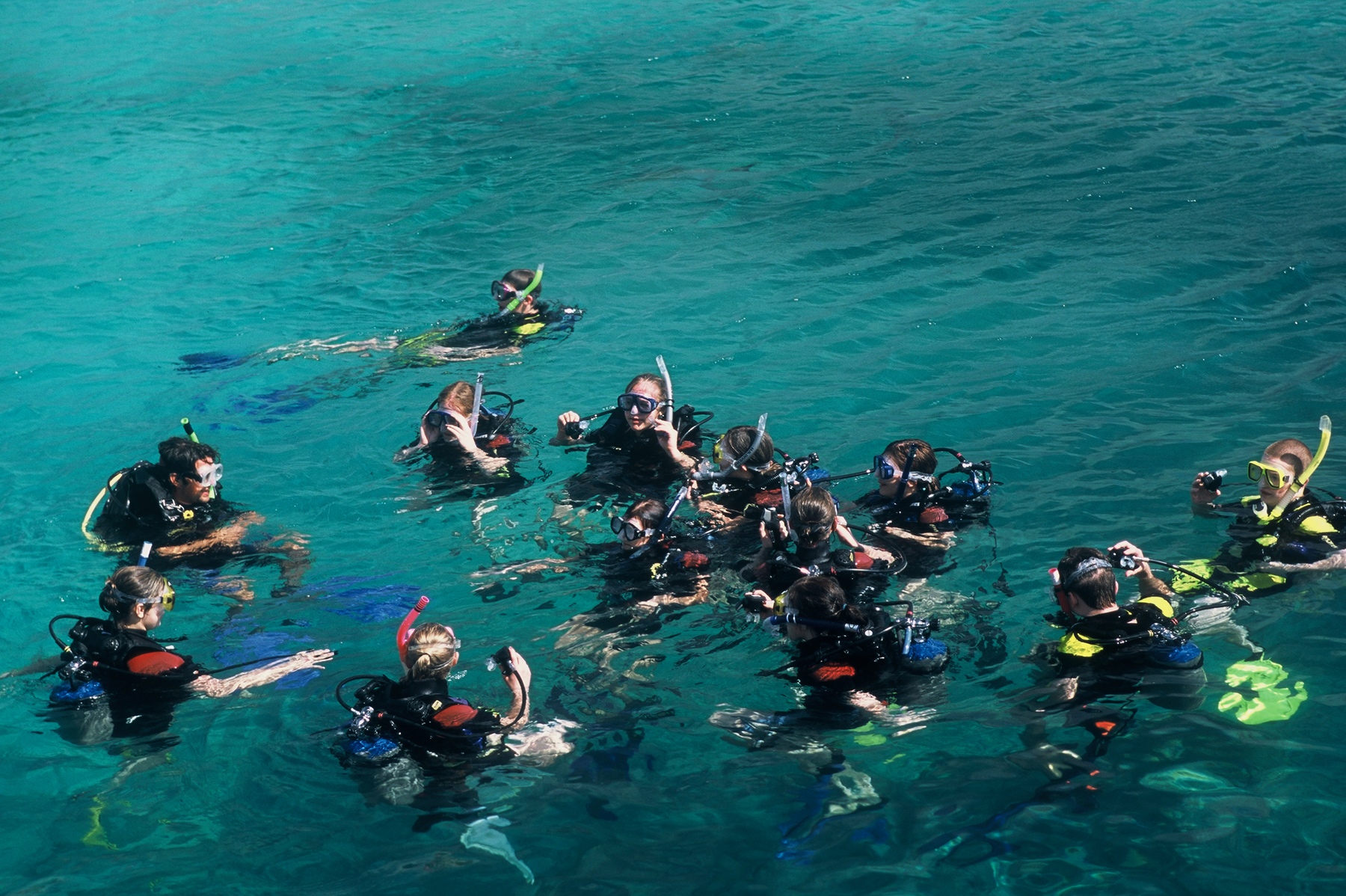 Under Island reefs is Red coral cluster with many valuable marine products such as abalone, pearl, red swamp craw-fish and multi-colour shoals creating an incredibly radiant beauty. If you try diving into the sea, you will get surprised at stunning scenes of the ocean that are often watched on TV or Disney Channel only.
3. Admire landscape  from Than Cong fortress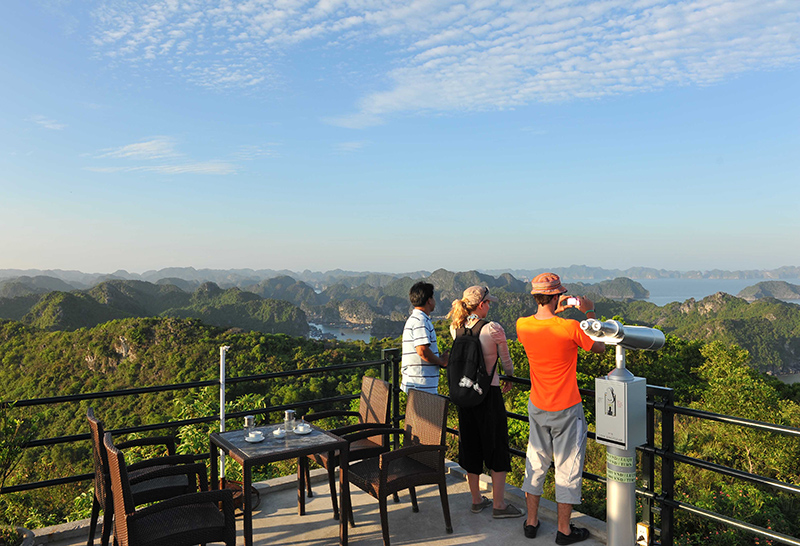 You could hire a motorbike-taxi to reach Than Cong fortress (also known as Location 177) including Cat Co 1,2, 3 beaches to have a panoramic view of Cat Ba Island from high place. In the distance, Cat Ba looks like an amazing pearl with vast blue sea and imposing mountains.
4. Strolling in the evening
You can rent an electric bike or motorbike to ride in the streets and breathe pure fresh air. Rental of a tandem bicycle for 4 persons is VND 30.000/per hour. However, every vehicle is forbidden on the island at weekends. Some tourists like to walk along the road connecting 3 beaches in the evening to feel the coolness of the sea.
5. Lan Ha Bay sightseeing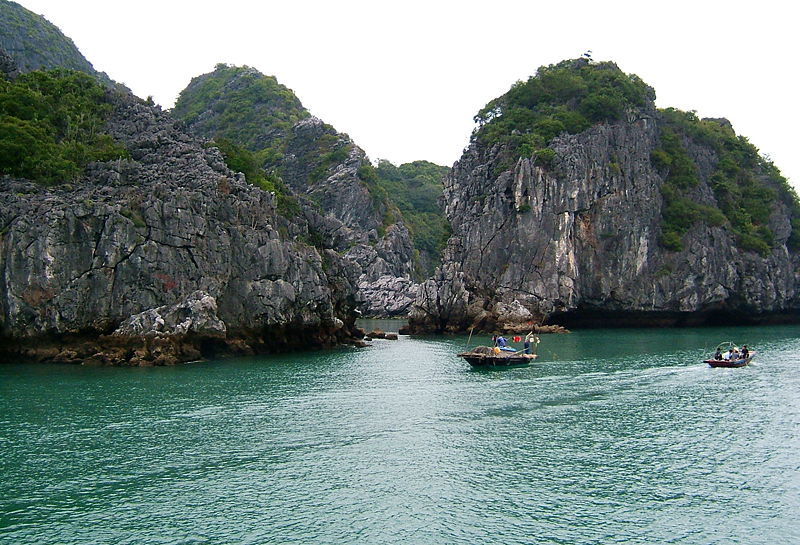 The bay comprises the islets rising from the sea and cave system like Ha Long Bay. Still, some tourists even prefer Lan Ha Bay to Ha Long Bay because scenes in this place still retains some features more pristine than Ha Long Bay. By the way, you could visit fishing villages to explore lifestyle of local people or take a kayaking tour of the charming bay of Haiphong.
6. Visit Monkey Island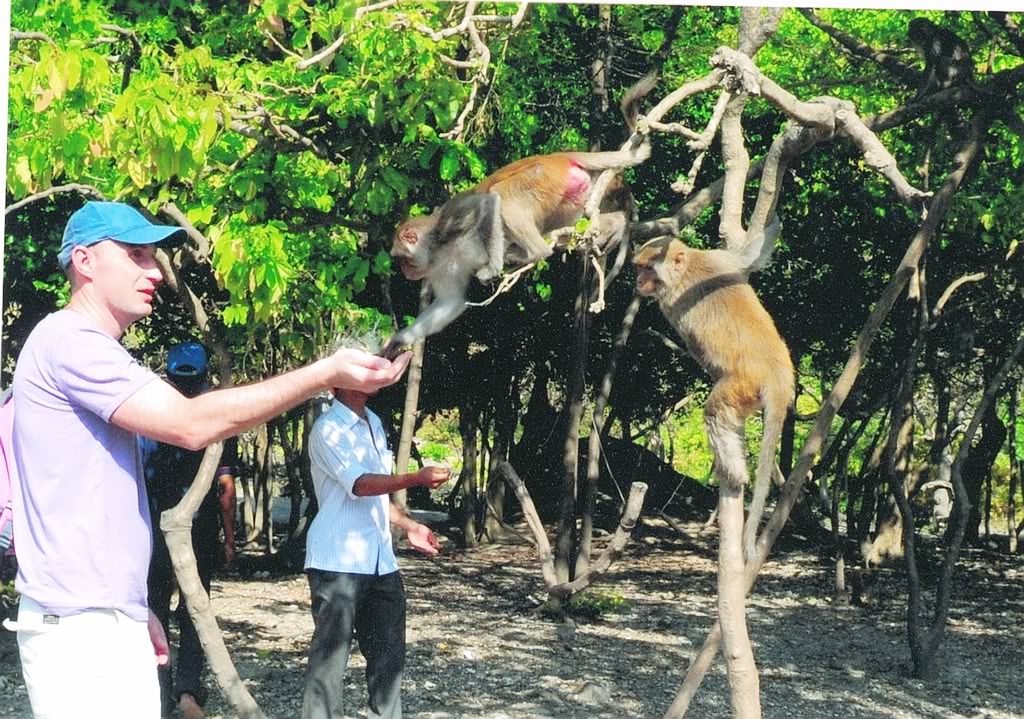 This place has a herd of lovely monkeys that must be definitely suitable for kids. Cat Dua beach on Monkey Island featuring pure water is considered as the most beautiful beach of Cat Ba Island. In front of the beach is undulary mountain ranges creating a great picture. However, the sea route to the island is quite hard because of strong waves.
7. Mountain climbing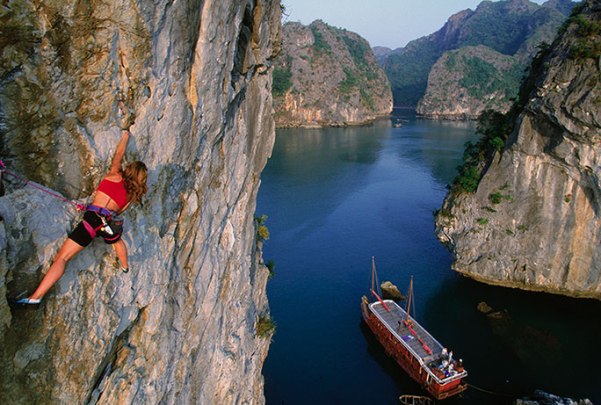 This is a type of adventure tourism attracting brave tourists when travelling to Cat Ba. The perfect locations for climbing include: Dau Be Island (2 hour boat ride from Cat Ba tourism wharf), cliff in Ben Beo (2 km from Cat Ba's center), Ba Trai Dao Island (22 km away from tourism wharf to the South).
8. Cat Ba National Park sightseeing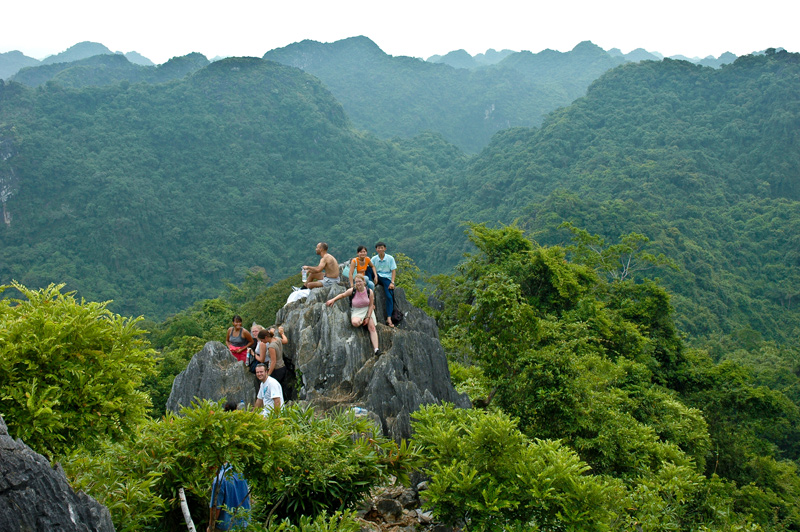 The World's Biosphere Reserve- Cat Ba National Park with diverse ecosystem of fauna and flora is a not to be missed destination in Cat Ba Island. You could walk or ride bicycle in the forest, immerse in nature to encounter valuable animals such as langur, red headed langur monkey…. Coming to Cat Ba National Park, tourists will have chance to taste natural products of this place like forest honey, hong hoa tea…
9. Cave and grotto sightseeing

Situated at mountain range of Northeast, the residence of inhabitants of Gia Luan Commune, Da Hoa grotto is a popular tourist destination in Cat Ba Island. Despite being near to residential area, Da Hoa grotto is almost intact. It is a familiar spot of tourists whenever traveling to Cat Ba. The other grottoes attractive consist of: Trung Trang cave, Quan Y grotto…
There are so interesting activities in Cat Ba island and there is no reasons for you not to try them. Give yourself a holiday in Vietnam and remember to visit Cat Ba island during your trip.