Not only does Tu Le attract tourists for golden terraced field in harvest season but also allure photographers for naked-bathing custom of ethnic people.

Tu Le is a familiar destination on tourism map of Northwest region. Every year, in this time, a lot of domestic and international tourists are coming to Tu Le and other mountainous areas in Yen Bai to contemplate the immense sights of terraced rice paddies. Despite being heard many times about naked bathing custom of local people in Tu Le, not every one is lucky to witness this unique community activity.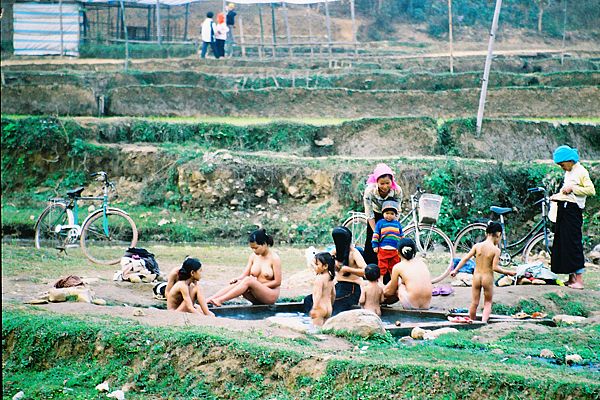 Tu Le hot spring is located about 1 km from town's center. It is actually an underground flow of about 45 degree right beside the spring. It was enclosed by inhabitants to become a hot mineral spring and a warm water bath tub. Compared to naked-bathing of other Southwestern regions, the custom in Tu Le still retains original characteristics.
Every afternoon, the Tu Le people, regardless of ages and sexes, flock to the spring for bath. The majority are beautiful Thai girls with snow-white skin, long black hair and pink cheek. It is not strange if you see a Thai girl undress clothes and slowly step into the spring, submerge in the steaming water. Nowadays, we rarely see a girl in Tu Le naked bathing but the custom is still preserved.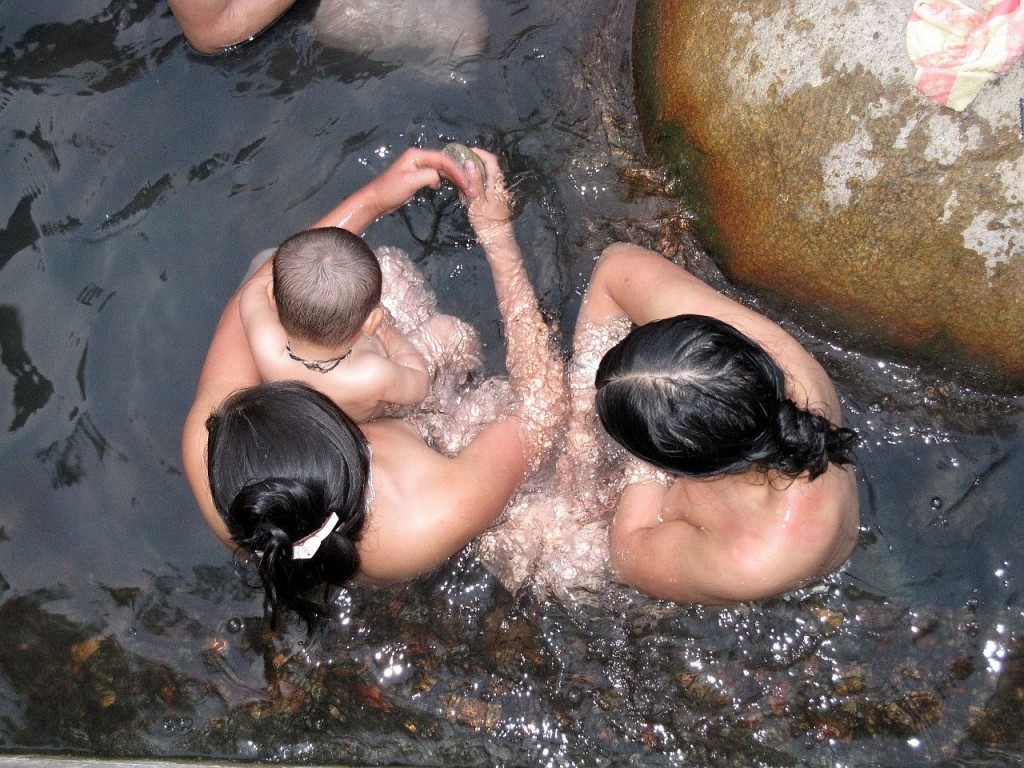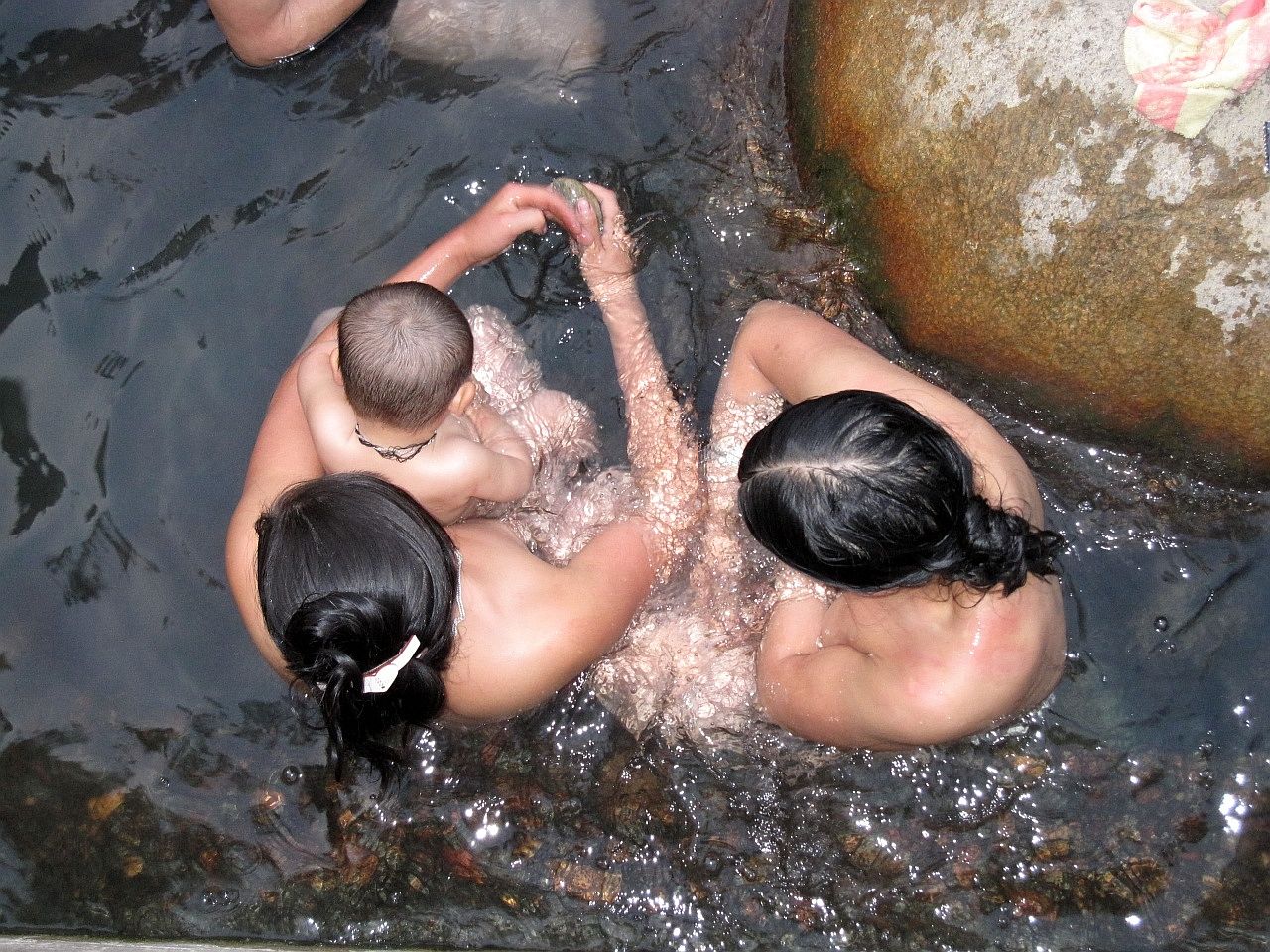 Naked bathing is considered as a relaxing activity of Thai boys and girls after a hard-working day. Some people believe that it is the reason why Thai girls have such a snow-white skin. The boys and girls are allowed to bath in the same tub but they must keep the distance. The girls clean each other by round pebbles and sometimes make a laugh.
The visitors could join the bath or conversation with the girls. They will not even refuse to be taken a shot if you offer. The setting of the girls by spring will definitely allure any amateur or professional photographer. Still, you should not abuse this in order to respect wonderful moments in this place.
Tu Le is suitable for 2-3 day trips. The hot spring is most crowded in cold days. Therefore, you could visit terraced fields in combination with hot spring bath.