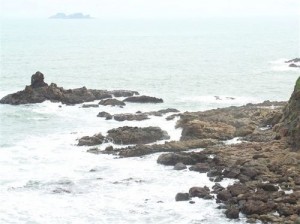 Nhon Ly commune has developed but still remains natural beauty with long-stretching white sands, red tiled-roof houses, and unspoiled beaches.
Situated 30 km from Quy Nhon city, crossing Thi Nai bridge, Nhon Ly commune has a long-time history and cultural tradition with specific features of daily living.
People in Nhon Ly earn living by seafood catching and process. This is an island commune which remains a lot vestiges of Champa culture with annual Cau Ngu festival, where still keeps 6 honors of dynasty.