Hoi An's nightlife is quite bustling and colorful with a variety of lanterns in all shapes and colors. But the night in Hoi An has so much more than that, let's find out with our list below:
1, 14th lunar night – monthly lantern event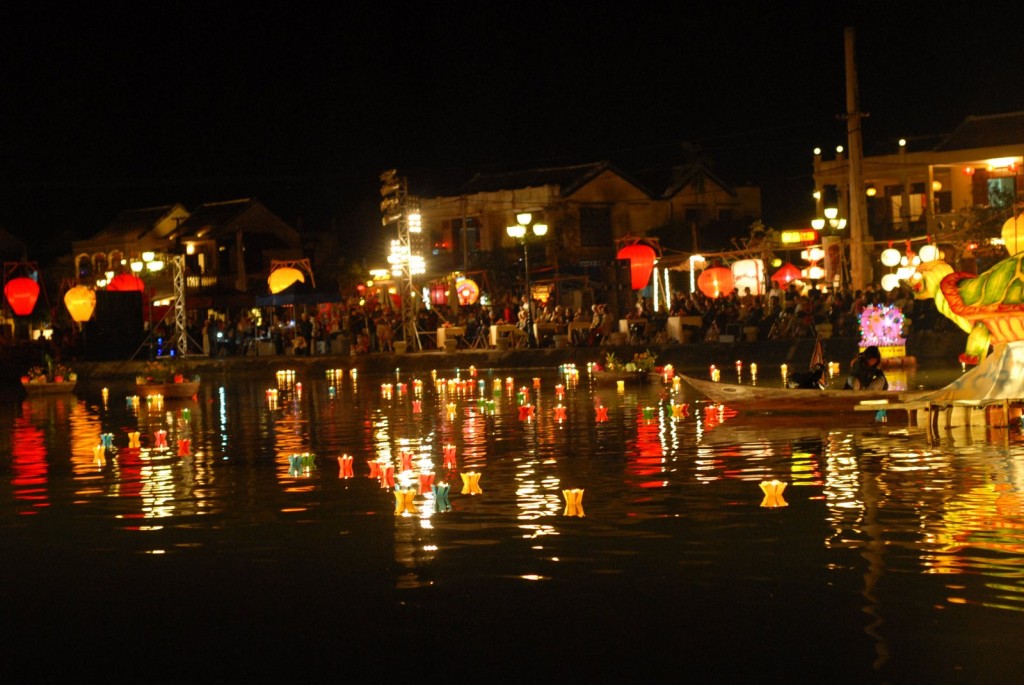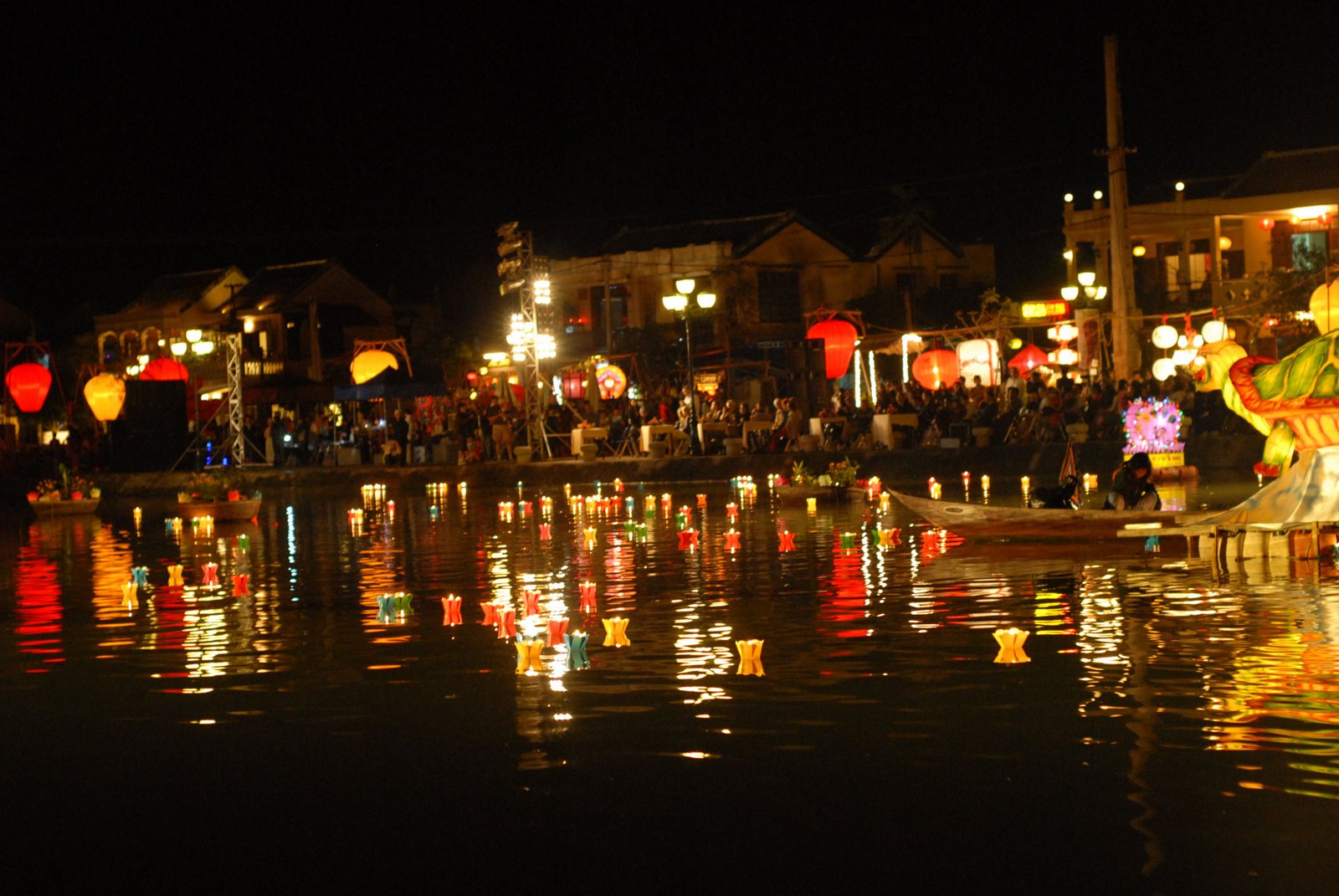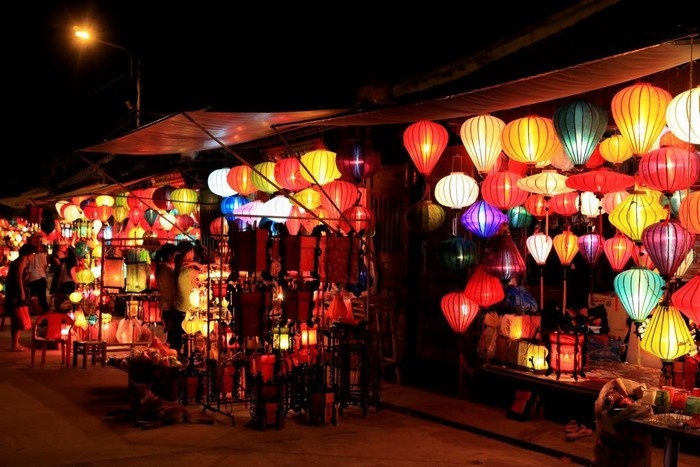 On the 14th day of every lunar month, you can join the lunar night – a monthly lantern event. During the night, all the street lights are turned off and the whole town sparkles with colorful lanterns in all kinds of shapes. This is also the time for a monthly festive event, joined by many locals from surrounding areas. For only 10.000 VND, you can buy 4 candle lanterns which bring along your wishes and dreams to set adrift on Thu Bon river. Come and enjoy such a solemn and romantic night at Hoi An town.
2, Bars and Restaurants
Tam Tam Café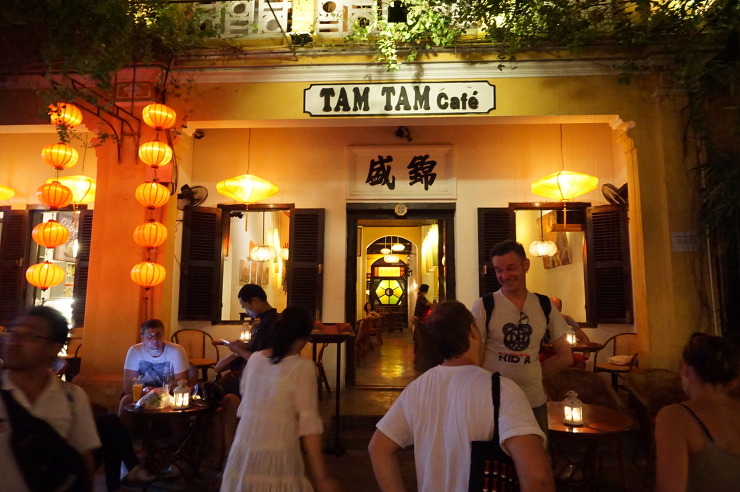 The thing people like most about Tam Tam is the friendly and cozy feel to the style which is very Hoian-ish with a lot of red and yellow lantern and mandarin characters here and there. This is a good place to get a view on the river banks and the old streets. Tam Tam is for people who like to have a quite and lovely time in the town.
Address: 2nd Floor, 110 Nguyen Thai Hoc
Opening Hours: 20:00-02:00
Tel: +84 510 862 2212
Before and Now Bar
Situated in the heart of Hoi An, Before and Now is one of the rare crowded places of the town, a boozy hangout with a wide western menu and drinks. The music and decoration are pretty on point.
Address: 51 Le Loi Street, Hoi An, Vietnam
Price range: $2 – $12
Dining options: Breakfast/Brunch, Lunch, Dinner, Late Night
Mango Mango Restaurant & Café
Located right next to the Bridge Pagoda, Mango Mango is not only famous for the best view of the pagoda at night but also for the food it offers. Claimed to have best Vietnamese-fusion cuisine, Chef Duc Tran puts some nice and amazing combinations and experimentation with a friendly and funky feel. The restaurant's decoration is bright, noble yet simple and airy.
Address: 49 Nguyen Phuc Chu
Opening Hours: 08:00-24:00
Tel: +84 510 391 1863
Restaurant Café 96
The quaint small place is where you can find true Vietnamese home-made dishes owned by a local family. One of those fascinating charms of café 96 is that the place looks…real. There are even marks of flood peaks on the eroding concrete wall, some shipwrecked decors and other impressive stuff. About the food, it's not only amazingly delicious but also very cheap.
Address: 96 Bach Dang Town Centre
Phone: 0510 910 441
Dining options: Breakfast/Brunch, Lunch, Dinner, Late Night
Treats Same Same Café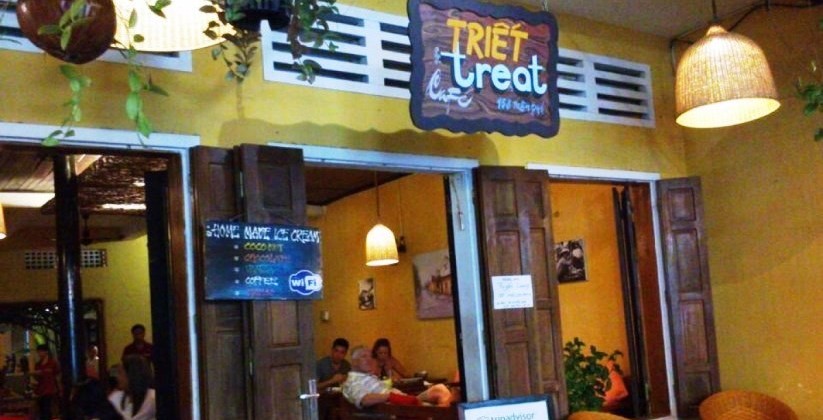 A modest cafe with a nice, simple style and a decent list of drinks. Like many other cafe in Hoi An, Treats emphasizes on the rustic, ancient building style. The atmosphere is romantic with lights dim and river views.
Address: 158 Tran Phu St., Minh An Ward, Hoi An, Quang Nam
Phone: +84-510-3861125
White Marble Wine Bar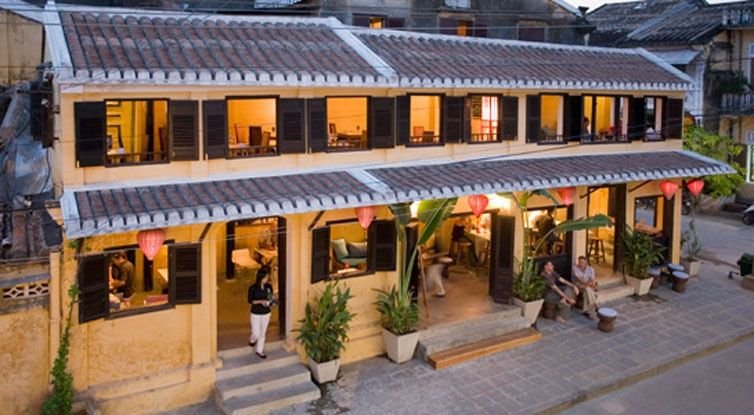 Considered the first of its kind, White Marble (Da Trang) is the place you can enjoy your night in Hoi An. With its impressive collection of exquisite wines, sprits, and cocktails, White Marble won't disappoint. Especially this bar can offer you a view to the bustling streets and Thu Bon river
Address: 98 Le Loi Street, Hoi An
Tel: +84 510 391 1862
Opening hours: 7:00 – 23:00
3, Night Market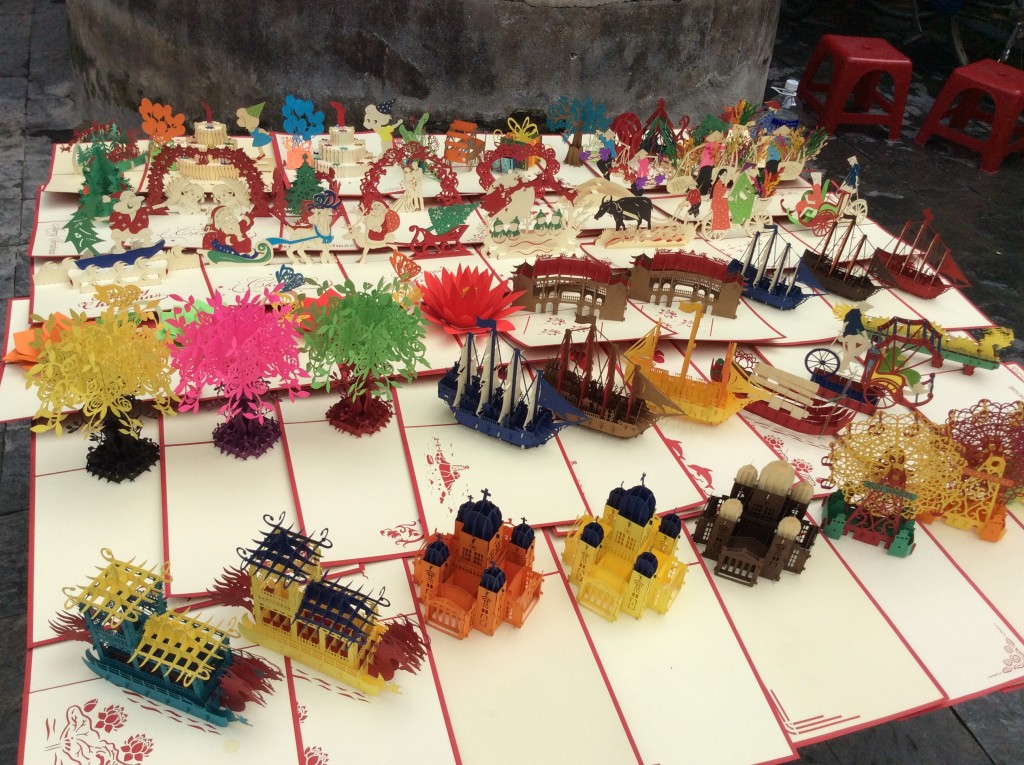 Located next to Hoai river, on the Nguyen Hoang street, the night market of Hoi An town opens from 17:00 to 23:00 everyday. With 50 stalls of all kinds of products, the market is a perfect place to spend your night time in Hoi An. Here you can find handicraft souvenirs made by the craftsmen of the villages around the town such as Thanh Ha pottery village, Kim Bong carpentry village…. The most out standing has to be silk lanterns which are traditional handicraft products of Hoi An people. In general, the prices are cheap and you probably can find one or two cute little things to give your loved ones as gifts. These are not the only things you can get, a night market is not a true night market without food. You will find the best food of Hoi An here: fresh beer, Cao Lau, MiQuang, HoanhThanh and all kinds of desserts. Choose any spot along the riverside or near the Bridge Pagoda to enjoy the taste and the view.