Get yourself out of Hanoi for about 20km-50km in any direction, you will see the sights changing gradually. There will be no more skyscrapers, supermarkets or parks. Congested traffic with buses, taxis and motorbikes is nowhere to be seen anymore. Instead of all those city materials, there are vast rice fields, trees, old, rustic houses and pagodas. During past decades, most of the villages turned into small cities or towns. But there are still some which didn't change much where we can get a glimpse of the life of the old Vietnam.
The city centre of Hanoi as you see of today isn't really Hanoi in its full sense but rather a part where old and new mixed. To understand Hanoi, one must go outside of it a little bit further…
Nom village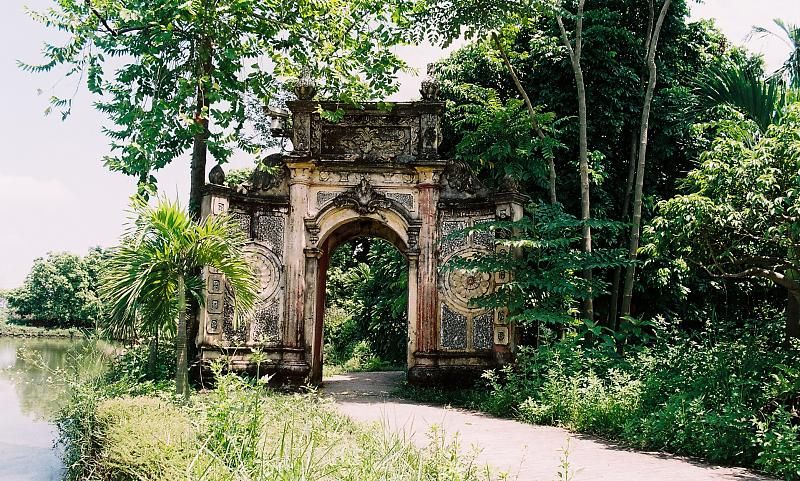 Nom is a 200-year-old village of Van Lam district, Hung Yen, just 30km away on the east from the city centre of Hanoi. Nom village has featured in some Vietnamese dramas and movies. Even in modern days, the village still preserves its traditional, ancient traits and stays away from the storm of urbanization.
A typical village in Vietnam is often situated right next to the rice fields and embraced by bamboo trees. The gate of a village is the most important part where everyone has to walk through when enters the village. The second important thing is the village's temple or pagoda. The third important should be the village's pond or well. In Nom village, all these things are well maintained. Even the way of life of the people here isn't different from its past. Most of the houses are old and some of them are at age 200 or more with the obvious traditional architecture of a Viet house. Nom pagoda is even older since it was built back in the year 1680. There is a huge green lake within the pagoda making the whole landscape very scenic. The life of the villagers here is rather slow because there isn't much entertainment. The Nom market in the morning is the most bustling activity in the community.
Cu Da village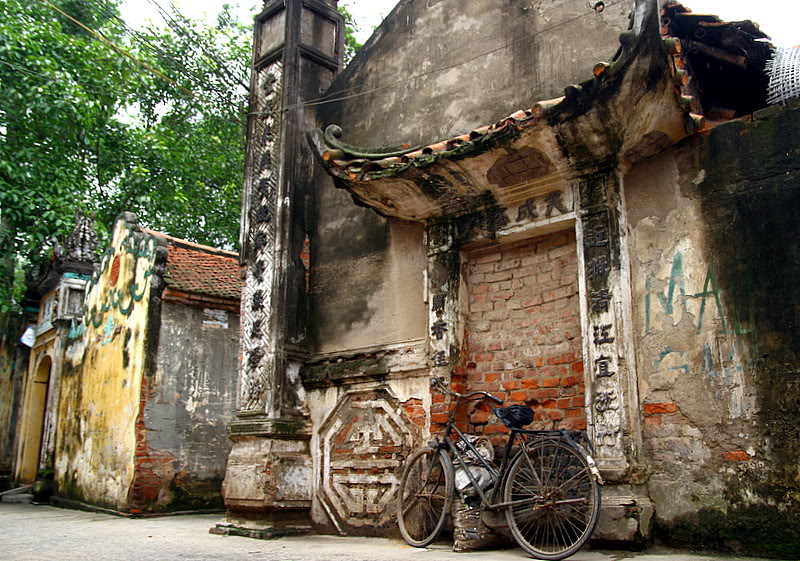 Cu Da is a very special village. The village doesn't just have the Vietnamese reddish roofed traditional houses but also houses built with French architecture hundreds of years ago making the Cu Da rather a unique whole. Located 20km away from Hanoi's centre on the south, the village has belonged to Thanh Oai district. From a distance, you can easily spot some rustic French 2-storey houses with Viet traditional brownish red terracotta roofs. This can be seen as evidence of a very prosperous period of the village in early 20th century thanking to trading on Nhue river. The village's gate isn't large as Nom village's but has a very special feature that is a modern clock under the top roof. The village's temple with its excellent maintained original architecture is ranked as national heritage.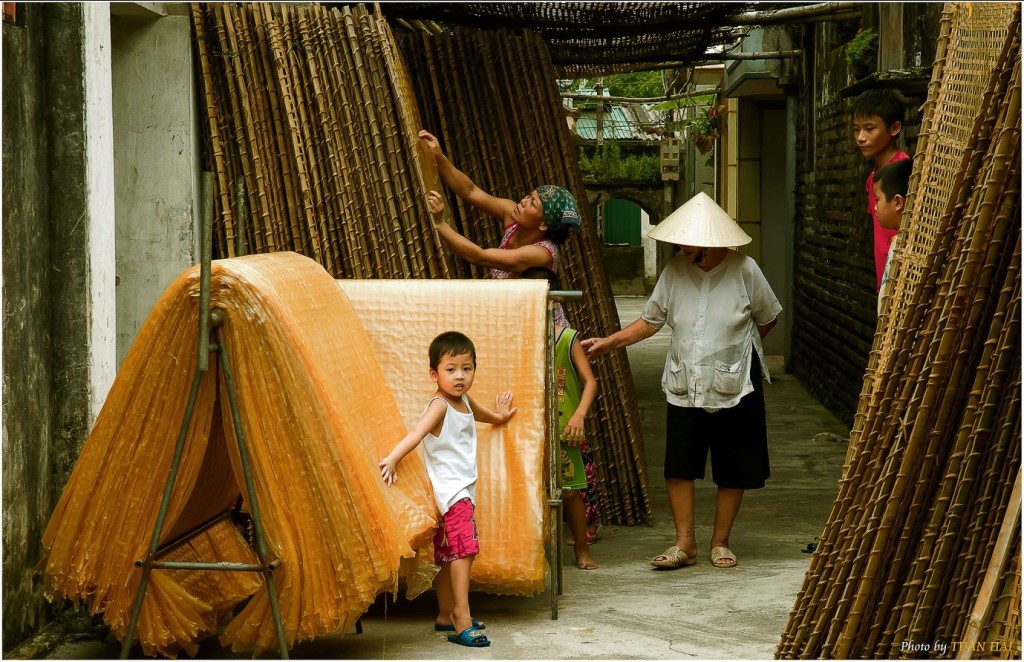 The people here are praised for their skills in making "mien" (a kind of noodle) and soy sauce. Because Cu Da village isn't that far from Hanoi and the people here live by their renowned traditional products not by farming so the daily life here is more exciting yet still quiet and peaceful.
Uoc Le village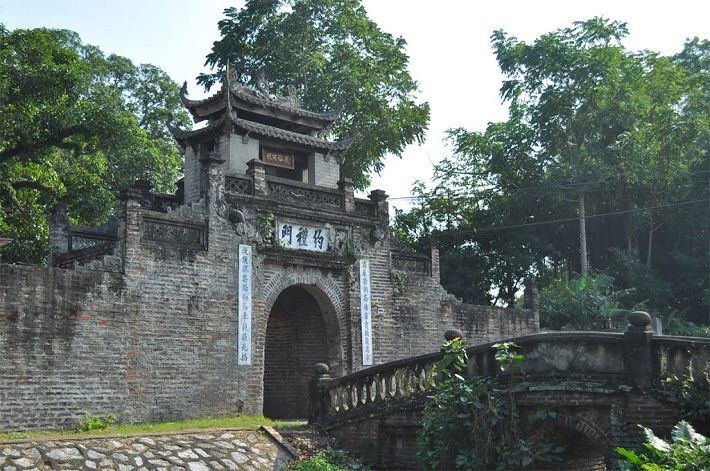 Uoc Le is also located in Thanh Oai district, 30km from the city centre to the south. Uoc Le must be aged around 500 years old, famous for two things: "gio cha" (pork roll) and the village's gate. Both are very ancient. The secret of making Uoc Le "gio cha" is passed from generation to generation and only Uoc Le villagers really know what the secret is. However, the craft has been through ups and downs of history so nowadays there aren't many craftsmen left. Yet the quality of Uoc Le "gio cha" remains on top.
The age of Uoc Le village's gate is just as old as the age of "gio cha" craft. Unlike most of the other gates, the gate of Uoc Le village is built with two storeys, paved with black bricks and a bridge crossing over a small channel in the front. Looking at Uoc Le village's gate, we understand more how important it is to the real-life as well as the spiritual life of Vietnamese. The gate divides the fields – the working place and the village – the living place. The deceased is buried outside the gate and the living inside. Since everyone believes that a village's wealth is also shown through how imposing its gate is, therefore villagers put so much effort in building and keeping their gates. We can say that out of so many things, this part of a village is the most symbolic and has appeared in many artworks and movies.
Duong Lam village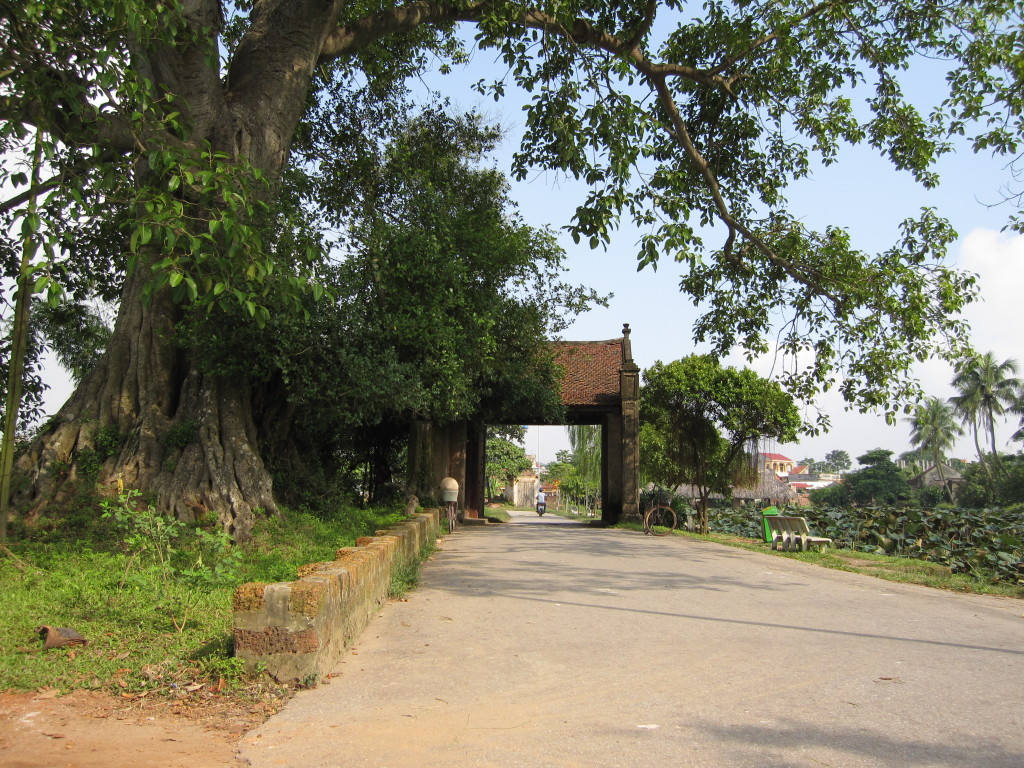 Duong Lam ancient village is one of the most authentic villages of Hanoi, located quite far away, about 50km to the west of the city centre, at Son Tay town. With a half-day tour to the village, you can see almost everything. Duong Lam is most suitable for either walking or bicycling.
Duong Lam is also the first village to be granted as historical and cultural national heritage with an intact and unique gate, 956 traditional houses, one pagoda, two temples, five communal houses and many more other relics. The gate of the main village Mong Phu is more special than most because of its simplicity with a single reddish roof. It stands right next to a tall banyan tree and before a small rice field and lotus pond. In fact, Duong Lam is a common name of 9 smaller villages with Mong Phu is the centre village. Five villages Mong Phu, Dong Sang, Cam Thinh, Doai Giap and Cam Lam lie next to each other and each village has to its own a communal house. Duong Lam is also the home village to 2 great kings and national heroes – Ngo Quyen and Phung Hung who are worshipped at two temples. Mia Pagoda is one of the oldest pagodas in Vietnam, is home to nearly 300 art statues. Mia pagoda has some spectacular towers and beautiful setting.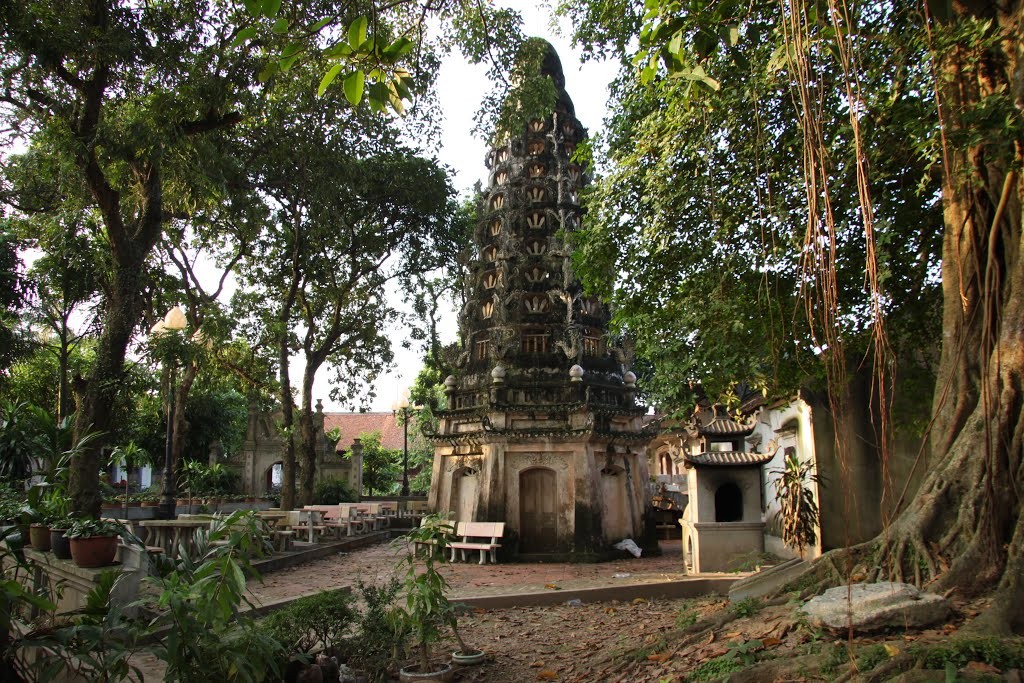 The roads in Duong Lam are set in a fishbone shape. There is only one main road where every other small road is connected. The smaller roads or alleys are short and not linked. Experts explained that the purpose of this construction method is to leave the thieves or enemies no way to escape.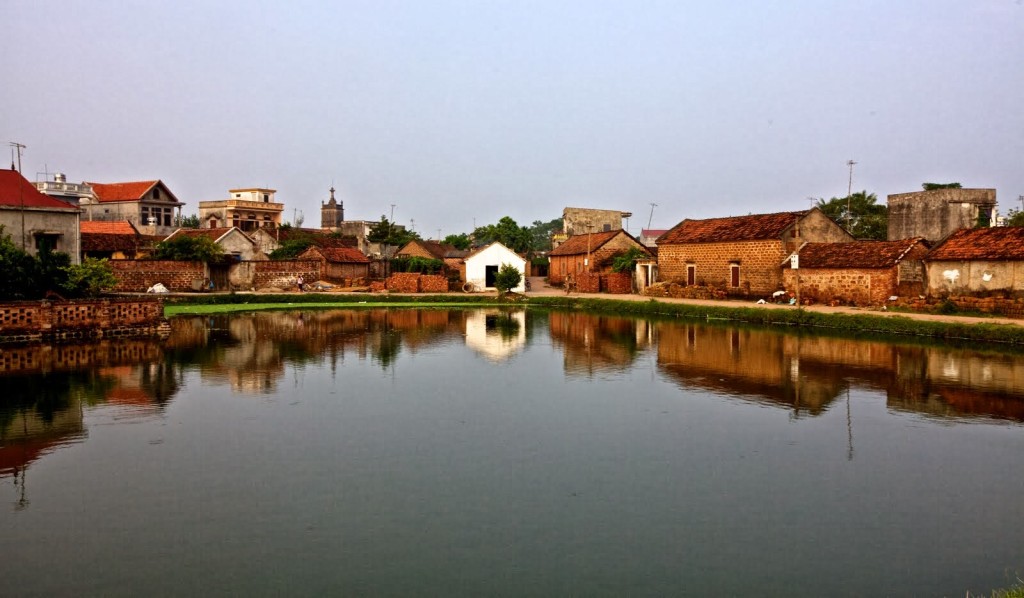 Traditional houses in Duong Lam mostly made by wood while the fence walls are made with laterite. Tourists coming to Duong Lam can visit and take photos of some famous houses here to see that Vietnamese way of life was so different in the past compared to now and appreciate even more the fact that these houses are not in some museum but real houses and occupied by real families.
Yen Truong Village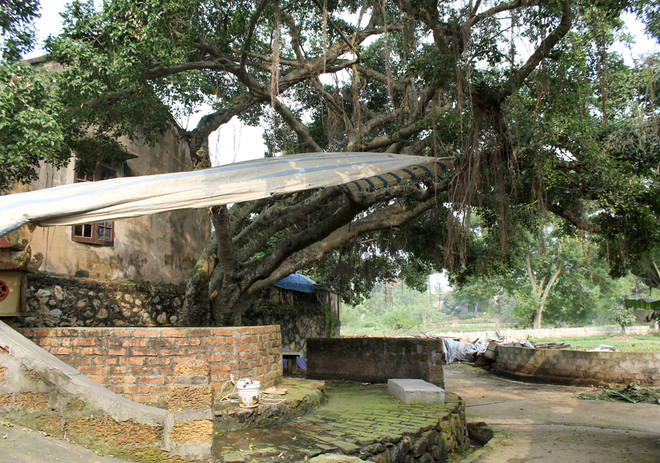 Yen Truong village of Chuong My district, Hanoi has a rather unique feature. In the past, there were about 20 old stone wells here which had strange shapes, mostly footprint like. Nowadays, there are only seven of them remain. Some people say that the water from these wells is cleaner and cooler.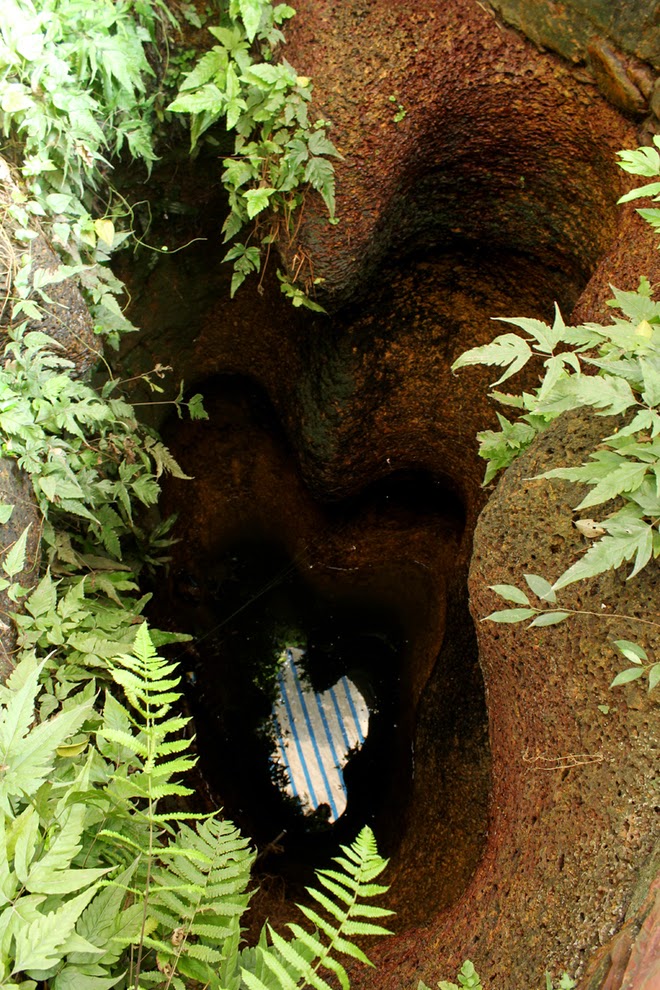 Yen Truong village is about 30km away from the city centre, much closer than Duong Lam village yet unexposed to tourism. Life here goes slow; the villagers are kind yet shy to strangers and many age-old traditions still stand. About the wells, even the elders don't know their origins only know that they are very old and sacred. Beside each well are a small altar and an old tree. The people prevent the leaves from falling down inside the well by hanging tarp over the well's opening to collect the leaves.
Yen Truong also has more than 30 traditional houses mostly are properties of the Trinh and the Bui. Laterite is also used a lot to build fence walls, gates or for aesthetic purpose.
Tho Ha village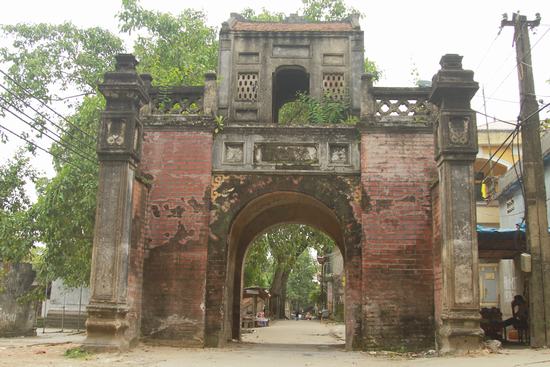 Lying right next to Cau river, Tho Ha village of Bac Giang province has long had reputation for its dreamy and tranquil landscape. The glorious days of Tho Ha village were when pottery and ricepaper "made in Tho Ha" were considered the highest quality.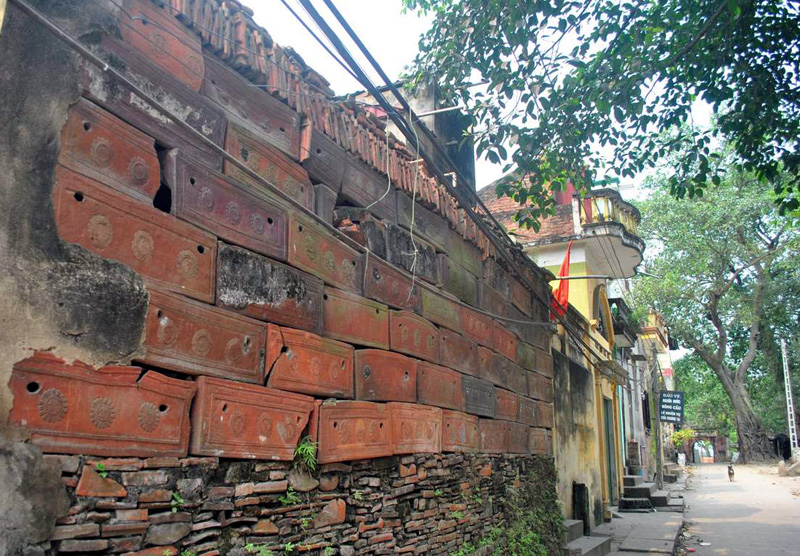 A special architectural feature of Tho Ha is that the walls here are paved with unglazed terracotta crockery and pottery flat bricks which were baked at a very high temperature to become water-resistant. Therefore the village's walls seem to be unaffected by time even though hundreds of years have passed. This is also the proof that Tho Ha villagers had achieved very high techniques of making pottery and ceramics. They did something everyone else never did before such as abandoning ceramics glaze and baking at a very high temperature to produce long-lasted colour. Through many hardships, it's such a pity that Tho Ha pottery did not survive like Bat Trang since Bac Giang doesn't have great sites to boost tourism.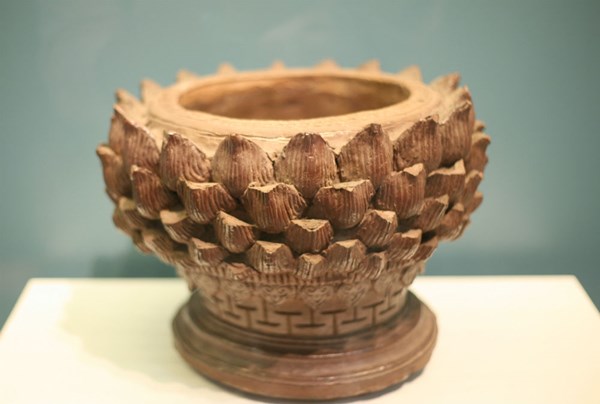 After pottery, Tho Ha villagers found another craft to make a living – rice paper and rice noodle. In Vietnam, these foods are used widely from north to south so the market is bigger. And it seems like residents of Tho Ha village excel at everything they do. Tho Ha rice noodles and rice paper also became famous not only on a national scale but also to international markets.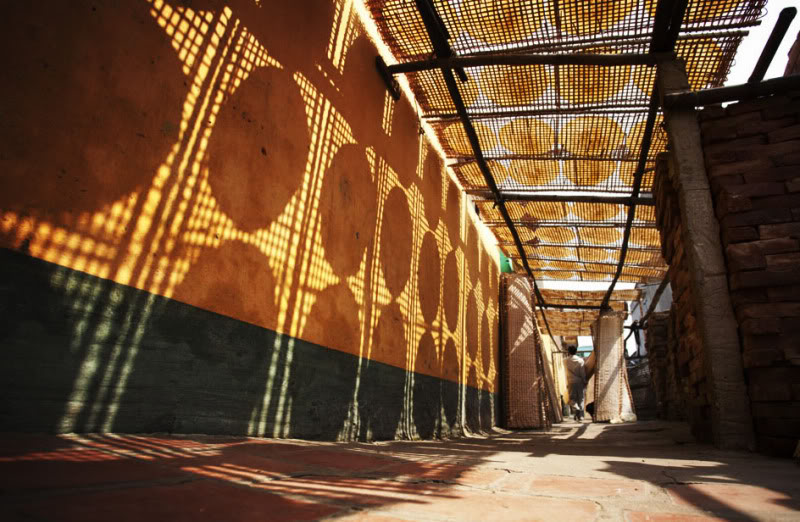 Tho Ha has some important architectural heritages besides pottery and ricepaper. The people maintain about dozens of traditional ancient houses of which the oldest one is 300 years old, belonged to Mr Trinh Ba Mui. Village's gate, communal house and temple are made with very typical north delta architecture with the age of hundreds of years. Tho Ha also has a pagoda called "Doan Minh Tu", built-in 17th century, situated right behind the communal house.
Cuu Village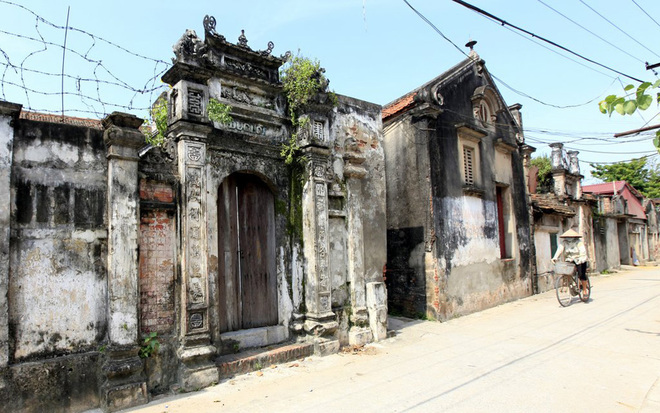 Being last on this list doesn't mean Cuu village is unworthy of your visit. Just about 40km on the south of Hanoi, Cuu village would make a wonderful trip on a weekend's afternoon. Despite the name Cuu (Old/Ancient), the village is rather young with a 100-year-old history. The village was built by the richest and most skilled tailors from Van Tu, Phu Xuyen. The village's architecture is dominated by both traditional Vietnamese style and French style. Who knows in this humble and rustic village there was a time the finest western fashion of all over Indo-china could be found here. Indeed, on each vignette on a random wall or building, we can sense a little bit of the wealthy life back then, contrary to the silent atmosphere of the recent days when most of these ancient mansions are now abandoned.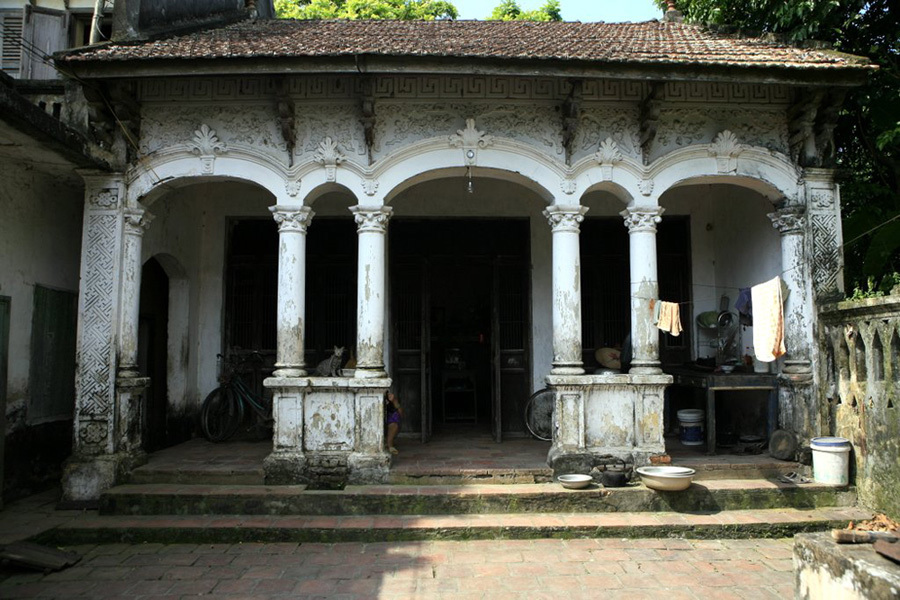 Architecture is the highlight of the village. The residents here had to be very proud of their houses: we can see it on the Chinese phrases and couplets on a house's gate. They are different and each carrying a message of the house owner such as praising the nature's beauties, wishing for good luck, friendship, or showing pride of the village…. The French trait also gives Cuu village a unique feel.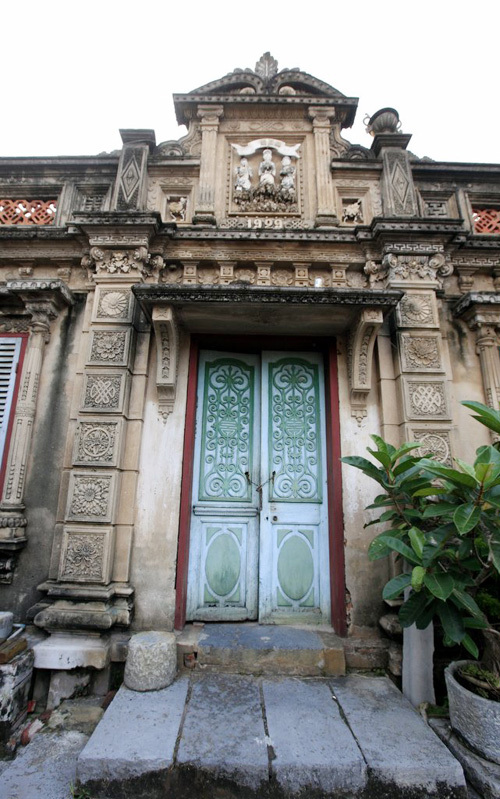 In traditional architecture, dwelling houses (often of wealthy families) are decorated with patterns of sun, clouds, flowers or spiritual animals. But at Cuu village, we can see some owners used a shrimp or fish or a flower vase to embellish their mansions. There is one interesting thing about this village which not everyone knows – the whole village is built in the shape of a crab; in the village's centre, there are two squares on the ground called "the crab's eyes".