Phu Quoc island is called "pearl island" for its immense beauties. This island is the largest island of not only Vietnam but also of 22 islands in the Gulf of Thailand. Phu Quoc and some surrounding islands belong to Kien Giang province and become one of the few island districts of Vietnam. The total area of Phu Quoc was 589,23 km² reported in 2005, almost equal to island nation Singapore's area before the expansion.
Phu Quoc island is 120km away from Rach Gia city, 45km from Ha Tien town. There are 99 mountains and hills running from north to south on the main island. The An Thoi archipelago is separated with the island by a strait which is 60m deep. Phu Quoc island also has many beautiful long beaches and especially a national park which covers an area of 314,2 km².
There are 2 towns and 8 communes on the islands. The towns are Duong Dong and An Thoi. The communes are Duong To, Cua Can, Ganh Dau, Cua Duong, Bai Thom, Hon Thom, Ham Ninh, Tho Chau.
When to visit
The climate is a typical tropical monsoon with 3 tourist seasons: high, shoulder and low seasons. The high season is during the period between November and March with average maximum temperature is around 31 C. The skies are sunny in this season, fewer clouds, low humidity. Shoulder season is from April to June, and late October. The temperature is a bit higher than the high season with humidity is 80% or 85%. Low season is from July to September which is dominated by the monsoons. Or by another way to divide, Phu Quoc has two climate seasons: wet and dry. The wet season is from June to October; dry season is from November to April.
You can visit the island all year round but it's recommended to avoid the wet season from June to October if you don't want to be annoyed by the steady rains.
How to get there
You can get to Phu Quoc either by plane or speedboat.
Visitors from any country arriving to Phu Quoc by cruise ship no longer need a visa for stays of up to 15 days. A passport with at least 45 days' validity is still necessary. Visitors arriving in Phu Quoc by any other means (eg. plane) are still subject to normal visa regulations.
By plane: from Hanoi, Airmekong offers a price for a round-trip ticket of 2,8mil VND per person (tax included), flying time is around 2 hours. A round-trip ticket to Vietnamairlines from Hanoi is about 3,6milVND. From Ho Chi Minh City, a round-trip ticket to Phu Quoc is 800,000 VND (Vietjetair), 850,000 VND (Vietnamairline), 835,000 VND (Airmekong), 950,000VND (Jetstar). Vietnam airline has at least 2 flights to Phu Quoc per day.
By coach and boat: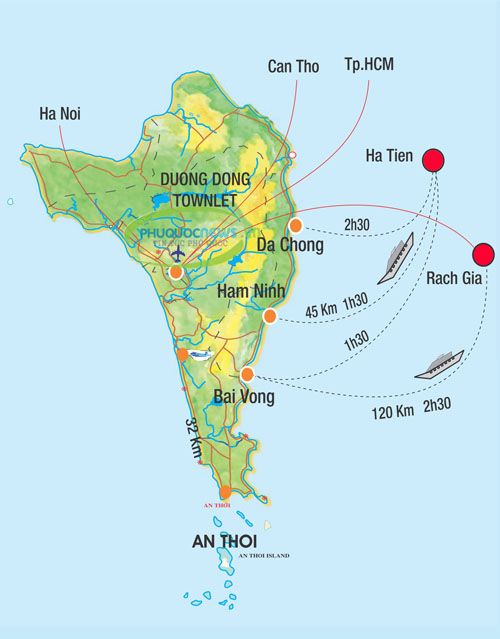 Ho Chi Minh City – Rach Gia – Phu Quoc (Vong beach's wharf)
You should catch Mai Linh or Phuong Trang coaches at Le Hong Phong of District 10, Ho Chi Minh City. From Mien Tay Bus Station, Tuyet Hon, Chau Ha, Dieu, Viet Duc brands all have coaches to Rach Gia bus station. The tickets are priced from 120,000VND to 150,000VND. It would take 7 hours of travelling so it's best to catch a coach at 22:00 to arrive in Kien Giang bus station at 5:00 next day. Take another transit coach to Rach Gia wharf.
From the wharf, the boats depart at 8:00 and 13:00; if you don't want to stay at Rach Gia, you should book or buy 8:00 ticket. There are 2 major boat brands which are Savanna and Superdong II with prices for one ticket are respectively 200,000VND 270,000VND. The sailing time would be 2 hours to 3 hours depending on the climate condition. There are also tickets from Vong beach's wharf to the commune's centre selling on the boat, priced at 20,000VND to 30,000VND. Or you can take a taxi (if you go with a group) or motor-taxi (30,000VND) to the centre of Duong Dong commune.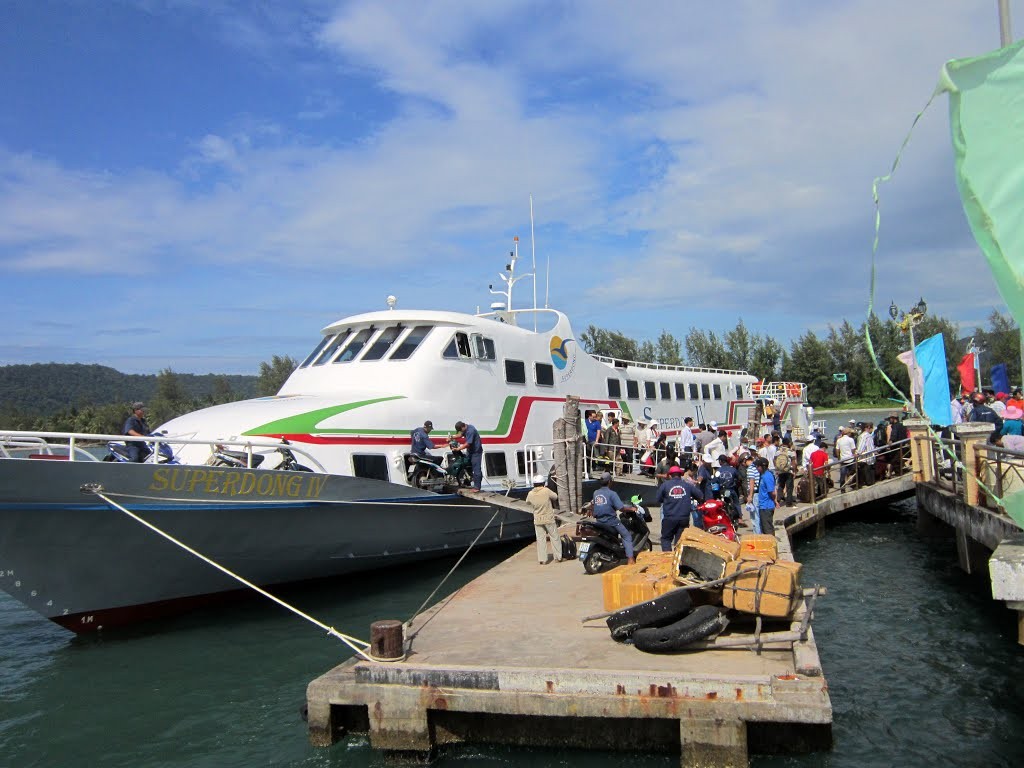 Ho Chi Minh City – Ha Tien – Phu Quoc (Hon Chong wharf)
From Ho Chi Minh city to Ha Tien city there are some reliable brands such as Nguyen Dung, Ba Ho, Ngoc Trinh, Kumho…. The price for one ticket ranges from 120,000VND to 160,000VND. From Ha Tien, small fast ferries can take you from Thach Thoi ferry wharf to Da Chong wharf in 2 hours of travelling. Or by speedboat from Ha Tien wharf to An Thoi Quay in 1 hour and 15 minutes. There are some boats you should choose:
Hong Tam 1: 8:45 – 10:30 – 215,000VND
Hong Tam 2: 13:30 – 15:00 – 215,000VND
Superdong 1: 13:15 – 15:00 – 230,000VND
Thach Thoi: 8:20 – 10:50 – 165,000VND
From both wharves, you can take a taxi or motor-taxi to Dong Duong Commune centre which is only 15km away. In high season, you probably may not find taxis when you arrive in Phu Quoc. There will be few motors but they might raise their price higher. Minibuses are available to the two main towns but the tickets, as said above, are sold on the boat before arrival.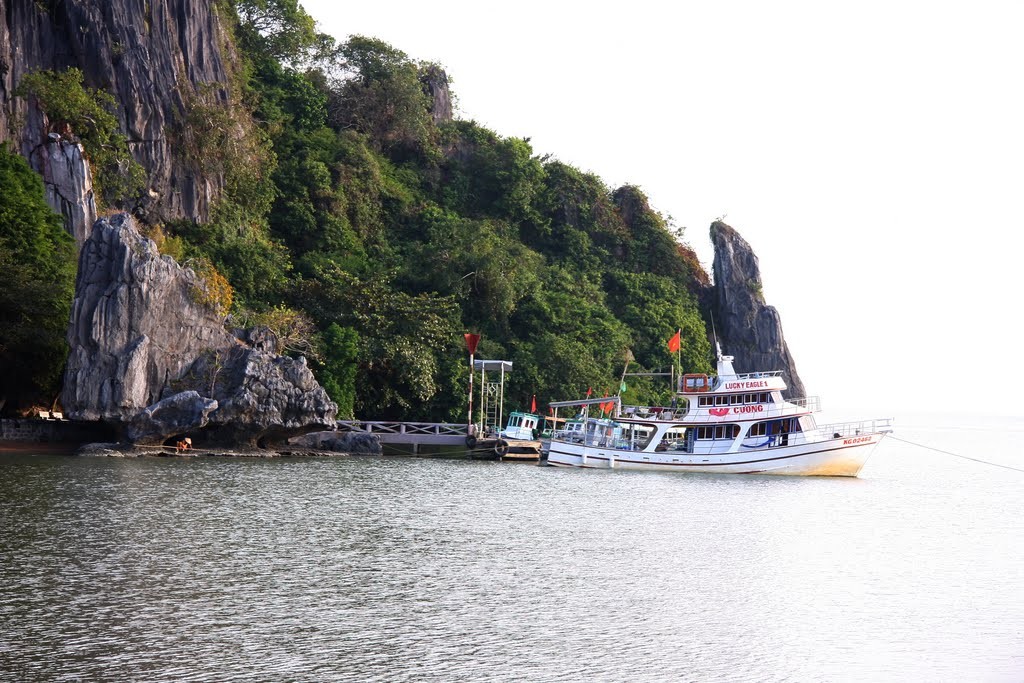 Get around the island
You can move from place to place on the island by motorbike, cycle, jeep and taxi.
By motor/scooter: the motorbikes and scooters are hired easily for 100,000VND to 240,000VND per day from your hotel/resort. You don't need paper, or to make a deposit. But there is a rule that requires you to refill the fuel when you finish. Roads are mostly red dirt and full of potholes. There are no traffic lights or rules on the island but you better keep it slow and drive on the right. Motor taxis are about 200,000 – 400,000 VND or US$10-20 for a day trip. Be sure to agree on how many hours and locations you want to do with the driver.
Jeep: a jeep tour is also an interesting choice for you. Jeep For Rent offers price for a 6-hour tour with driver $30 and $50 for a 24-hour tour.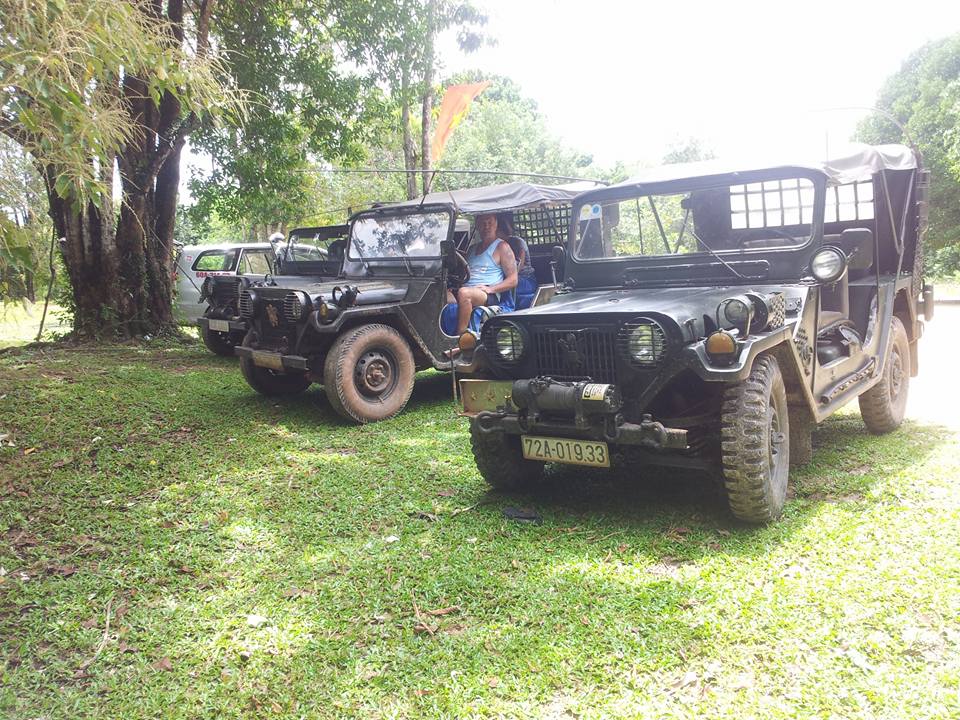 Taxi: in Phu Quoc, you need to pay a little bit higher around 650,000VND for a half-day tour in the north or the south of the island. Phu Quoc taxi is probably the cheapest brand.
Attractions
Ganh Dau beach: is located in the northwest of the island, 1,3km from the historic waters and 2,5km from Nang Ngoai island of Cambodia Kingdom. This site is quite new to travellers. The beach is quite far from Duong Dong commune centre, you have to travel about 20km to the north, passing a part of Phu Quoc National Park. The beach is 0.5km long with blue and clean water and white sandy banks. From Ganh Dau you can see Kaoh Ses (Nang Ngoai) island, and Ta Lon mountain in Cambodia soils. When you come to Ganh Dau, you can't miss the fresh, healthy and delicious seafood of Gulf of Thailand's sea. The seafood here is sold at surprisingly cheap prices so you can buy one or two kilos of dried fishes or squids as gifts.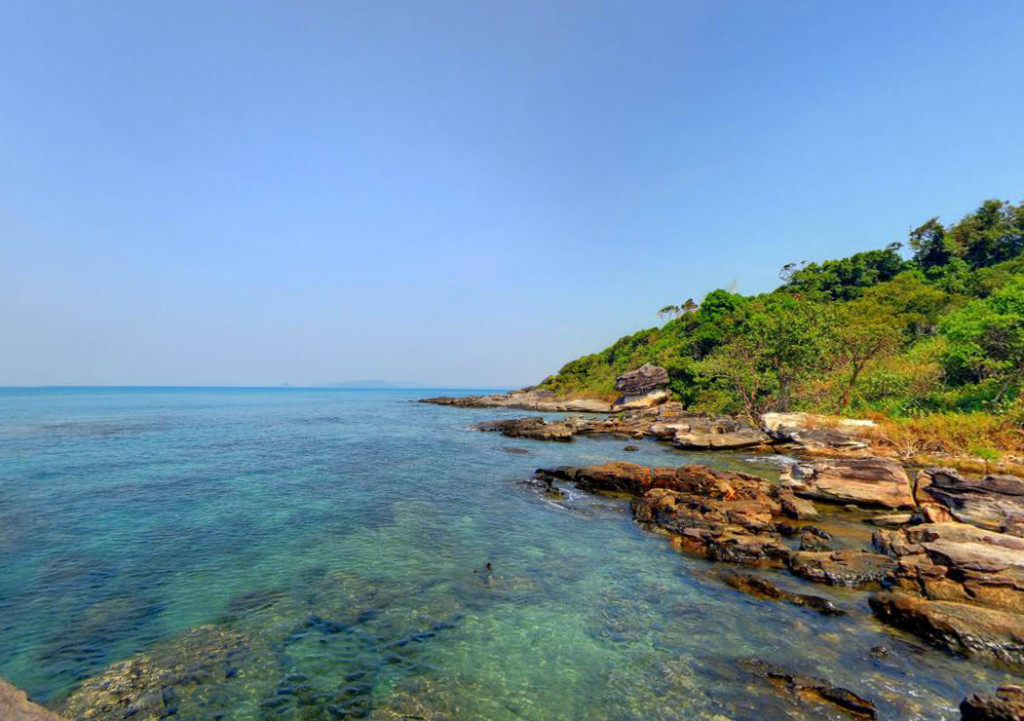 Phu Quoc National Park: is located in the north of the island covers almost 50% of the total area. Actually, on the way to Ganh Dau, the road will take you to a small part of the west of the park. Or a walking trail to the east of the island crossing the north part of the park with the smooth and wide road can offer you a nice view of the surrounding environment. If you want to discover more, you can book a tour through one of many travel companies or you can ask your hotel, they will arrange for you. Phu Quoc National Park contains many forest types and landscapes including mangroves and wetlands, sparsely forested areas, coastal vegetation and forest on rocky mountains. As a record in 2005, there are 1164 higher plant species, 23 orchid species and 12 rare plant species. On fauna, there are 208 animals were recorded in the national park of which 6 mammals, 4 bird and 9 reptile species are globally endangered.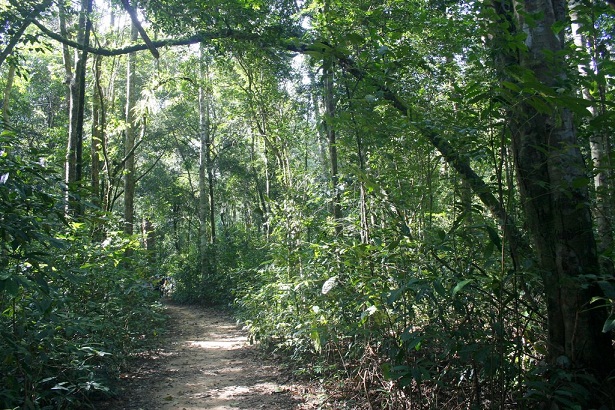 Long Beach: This beach stretches up to 15km long in the west side of the island. Long Beach is known for its pristine beauties and natural yellow sandbanks. The seawater here is especially clean because boats don't often sail to this side of the island. Activities for visitors include swimming, diving or fishing. Located 800m away from the beach is Doi Moi island with remote and primitive beauties.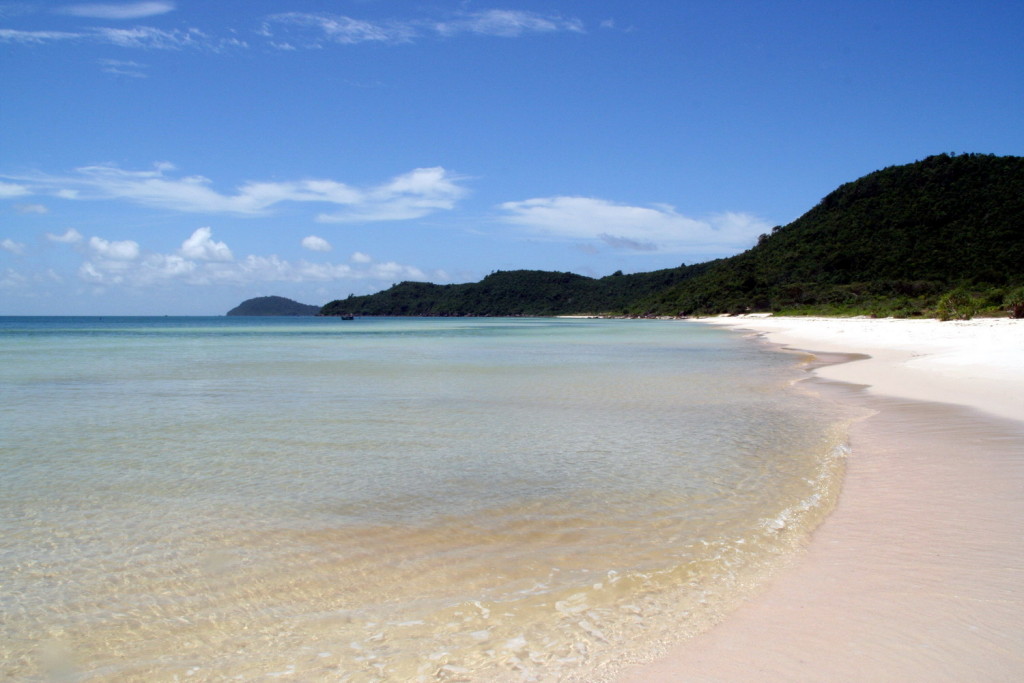 Nguyen Trung Truc temple: the temple is located right on the way to Ganh Dau. Nguyen Trung Truc is a martyr in the early modern period who led the uprising against French in Tan An and Rach Gia. His famous words inspired many people to stand against the invaders: "Only when all the grass in Vietnam has been pulled out then only will there be no Vietnamese person to fight the aggressors".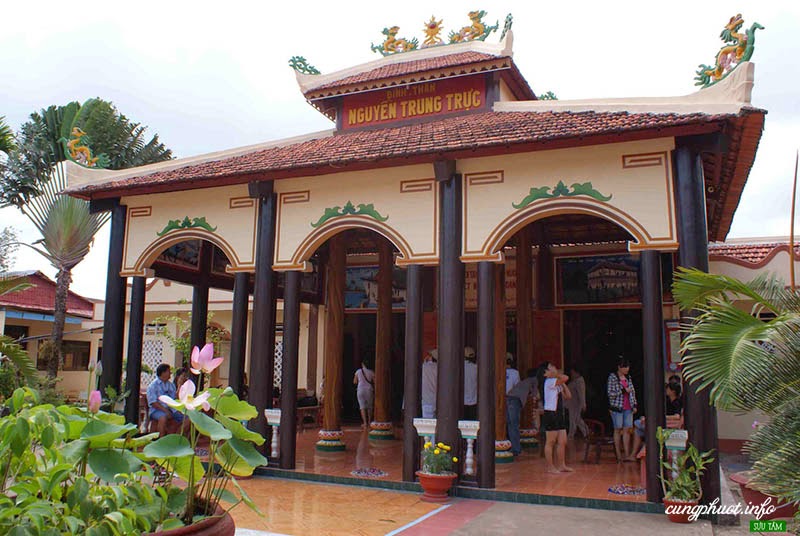 Table Stone Stream: Ham Ninh Mount is the highest and longest mountain out of 99 mountains and hills in the island. This mountain is also where Table Stone stream comes from. The stream is the main supply source of Duong Dong Lake which has a perimeter of 3.5km and depth of 20m. From Duong Dong town, keep it in Bac Dao direction and follow the signals to Da Ban stream. At the gate, you have to cross a cable-stayed bridge or another bridge and go for 15 minutes to reach the stream. There are many huge rocks around the stream which are very suitable sites for camping. If you want to climb up the stream, be really careful because the rocks are very slippery especially in wet seasons.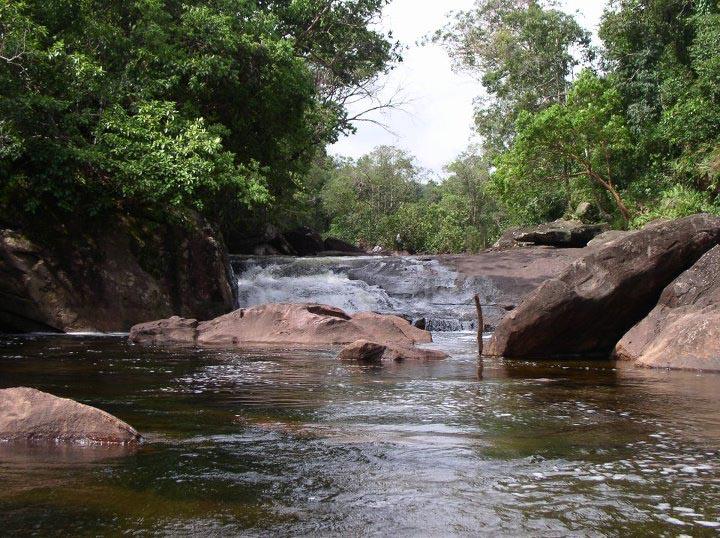 Ham Ninh fishing village: the village belongs to the south part of Phu Quoc, on the east side. Behind the village are mountains and forests, upfront there is vast ocean. The people are living around Ham canal. The houses of fishermen are very humble, mostly a group of the single house staying on wooden stakes on the water. Villagers live mostly by catching pearls, sea cucumbers and crabs. From Ham Ninh beach, you can see Pirate Islands of Ha Tien, Nghe island in the southeast, the southernmost point of the island – Ong Doi point.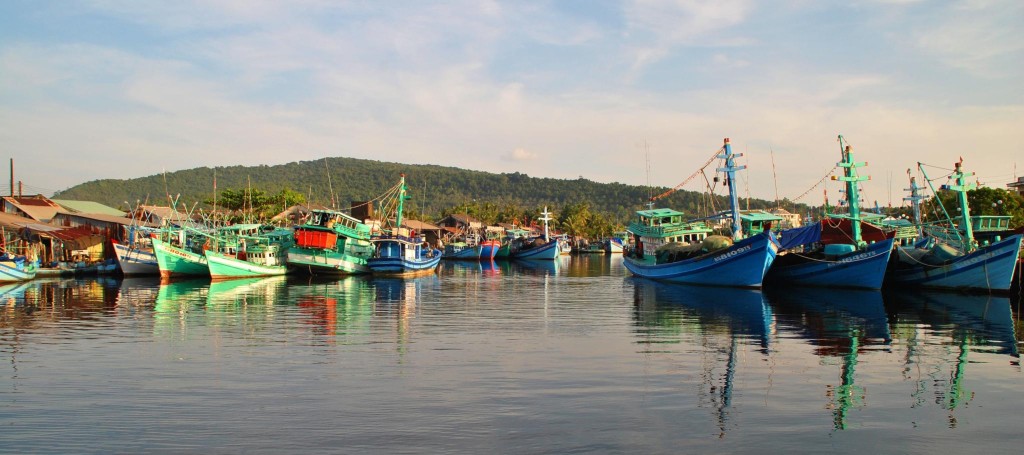 Tranh stream: is located 9km away from Duong Dong town centre. Tranh stream has to its own a very gentle beauty. The stream is a confluence of many ravines from Ham Ninh mountain and the total length of the stream is 15km with many falls, big rocks and small ponds. From the foot of the stream, visitors go up for 300m following a rough stone trail to enjoy the view of the stream's head. There you can swim, camp and trek.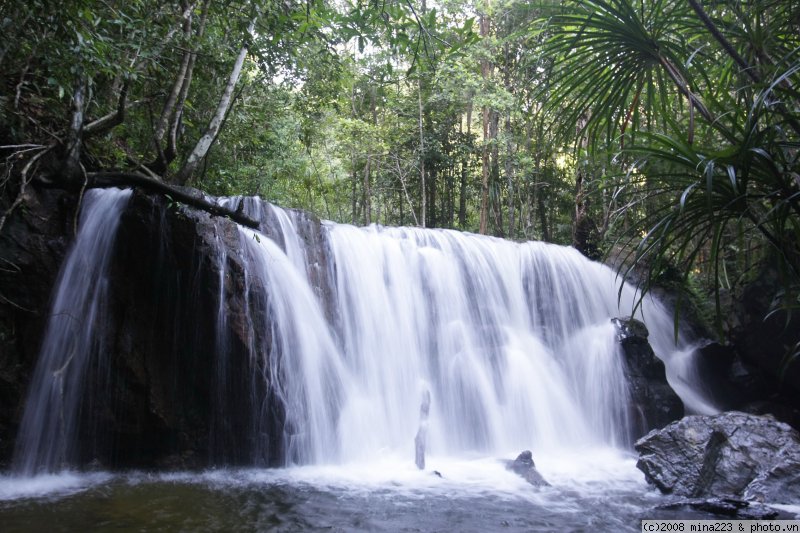 Khem/Kem (Ice Cream) beach: is in the south of the island belonging to An Thoi commune, 25km away from Duong Dong commune centre. The beach is famous for its a remarkable white sandbanks. The beach has a bow shape and lies very quietly between 2 green mountains. The fishing villages are all very friendly and helpful. And you can find many delicious and fresh dishes of seafood here.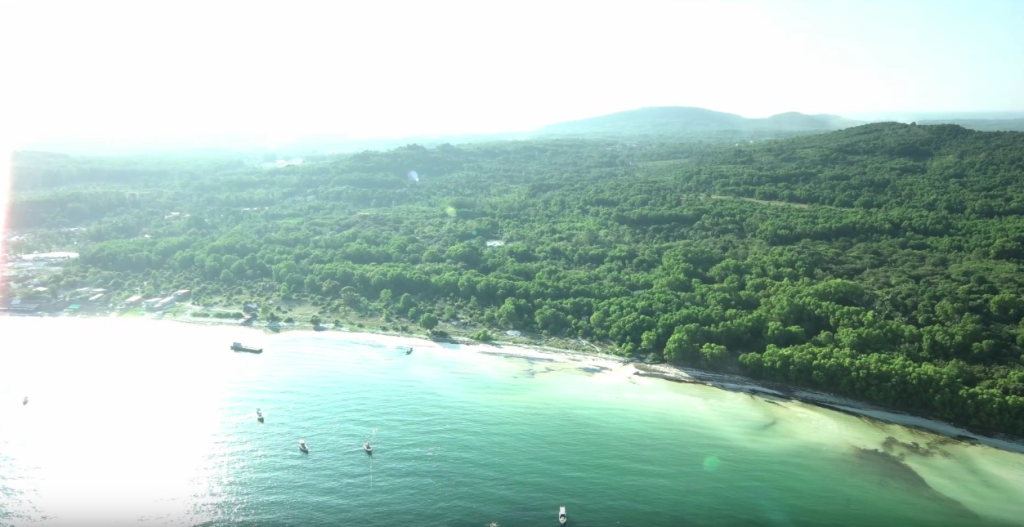 Sao (Star) beach is a perfect place for couples and family with its peaceful atmosphere and romantic landscape. Watching sunset and sundown on Star beach is a memorable experience to anyone who has come to Phu Quoc. From Duong Dong town, follow Nguyen Van Cu street to the south. Khem and Sao beaches are lying side by side on your right.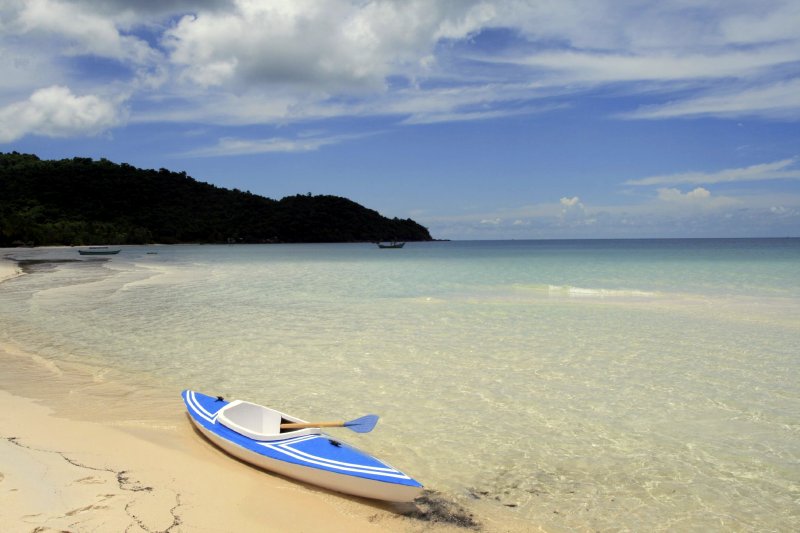 Phu Quoc Prison: from Duong Dong Market 30km Phu Quoc prison is not too far away from Sao and Khem beaches. This prison was built by French colonial administration to imprison Vietnamese patriots and activists. In 1956, Ngo Dinh Diem changed the prison into a "Coconut Tree" training camp. In 1967, the prison was renovated and a cell bock for communist prisoners was built. In Vietnam Wartime, the new part of the prison had 12 main areas; men and women prisoners were separated. Each area was divided into four different sub-areas "A", "B", "C" and "D". This prison is living evidence for war crimes in Vietnam. There are exhibits presented in the prison for visitors to learn more about the war of which are some torture tools that were used in the past on prisoners. And the most inhumane place must be "Catso Tiger cage", a name we can't be missed out when we mention Phu Quoc prison. You don't need to buy entrance tickets at Phu Quoc prison, but use should hire a tour guide and give tips to them.

Specialities
Sim wine and Trich fish salad: local people use Trich fish salad with Sim wine. The fish meat must be fresh, eat with herbs and leaves. The wine is made of sim fruits which can be found in the forest.
Sea cucumber: is very nutritious and healthy and of course expensive.
Pepper: has a fragrant smell and stronger flavour compared to the pepper in other regions. There are 3 kinds: red pepper, white pepper and black pepper. Phu Quoc pepper is considered the best pepper in Vietnam for its spice and heat, especially the red kind.
"Cajeput tree" Mushroom: This kind of mushroom only grows after rain in cajeput forests so that's why this mushroom has a name like that. You can make a delicious soup made of "Cajeput tree" mushroom with chicken meat, Rua fish, Nhong fish, and some vegetables.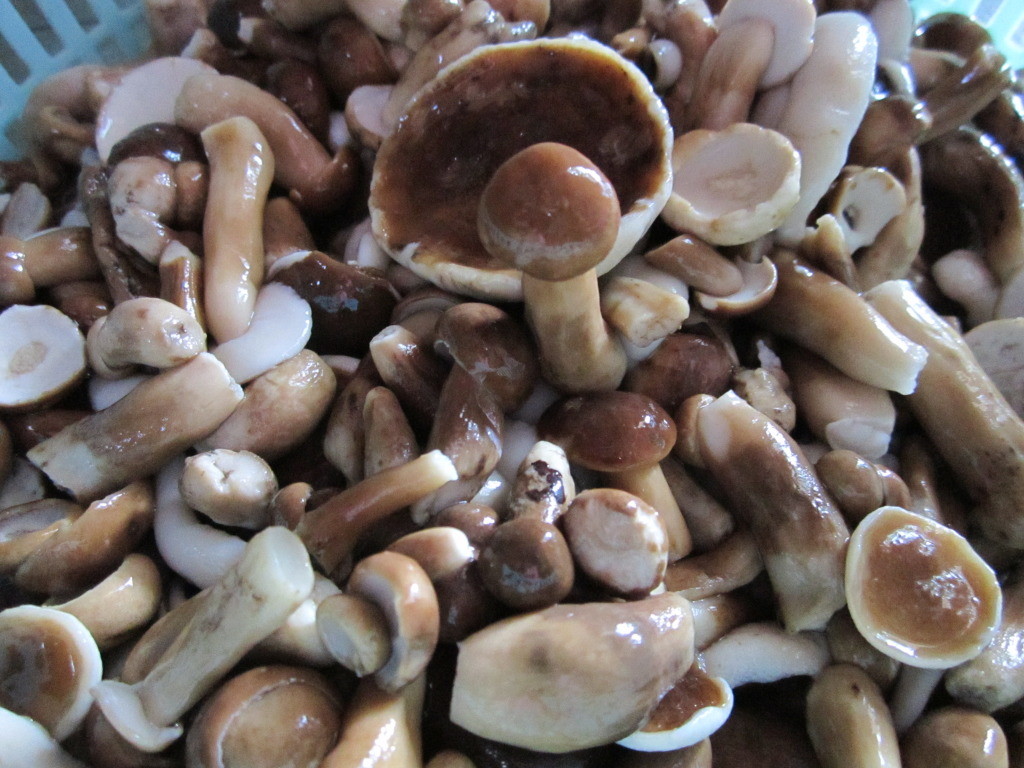 Crab Noodle Soup: crab meat and mackerel meatballs with herbs are put into a bowl of broth and noodles. The soup has a remarkable spicy taste which will stay forever in your memory.
Activities
Night squid fishing tours: prices range from 150,000 to 300,000 VND (with prices dropping as sunset approaches).
Snorkelling/fishing tours: has a standard price of 300,000 VND (15 USD) will get you a full day (6-8 h) tour including hotel pick-up, lunch, and snorkelling gear.
Boat tours are around 2,000,000 VND for a full day (typically 7 hours, but negotiable.
Land tours are around 600,000 to 800,000 VND and are best arranged directly with any taxi driver.
Scuba Diving: Phu Quoc has two separate diving locations: western side in the north and An Thoi islands. Companies offering diving on Phu Quoc are Rainbow Divers, Flipper Diving Club, Cocodive and x-Dive. Dives cost a bit more here than in Nha Trang at about $65-75 USD for two boat dives.