Located in Kien Giang Province, Phu Quoc Island (also known as Pearl Island) is the largest and most untouched island of Vietnam. Also being regarded as the "next Phuket", Phu Quoc is a truly paradise on Earth for both domestic and foreign travelers. Phu Quoc is famous for many picturesque beaches stretching along 150 km namely romantic Ong Lang Beach, irresistible Bai Sao, sophisticated Bai Dai beach (Long Bank, one of the five hidden beaches in the world) stretching to the horizon.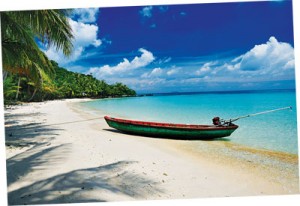 Coming to Phu Quoc, tourists should not miss coral reefs swarming with tropical fish, of every possible color and design. Exploring the dirt-track byways of the forested isle, among picturesque pepper plantations and long stretches of deserted beach, is a hoot. A visit to Phu Quoc is a good, affordable opportunity to relax, spend time on the beach, and snorkel or scuba-dive. Swimming, sun bathing, boat-sailing, etc… are all the exciting and relaxing seaside activities that will absolutely make unforgettable moments in your life. Phu Quoc is most famous for production of sauce. Find a guide on the island, they will lead you to the factory of this famous spices.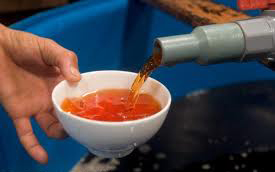 Weather on the island, thanks to cool ocean breezes, is always temperate and thus a great escape from sultry Saigon. The coolest time to go to Phu Quoc is from December to February. (Note: The island is quite rainy and exposed to monsoon storms, from May to November)./. Wanna Phu Quoc Island, you can contact us at: http://www.vietnamvisa-easy.com we will help you choose safe trip and the most reasonable./.