If you are familiar to island tourism in Nha Trang, I suggest you trying a visit to Binh Ba, the "Robinson desert island" in Cam Ranh bay  to enjoy the romantic pristine beauty on the island.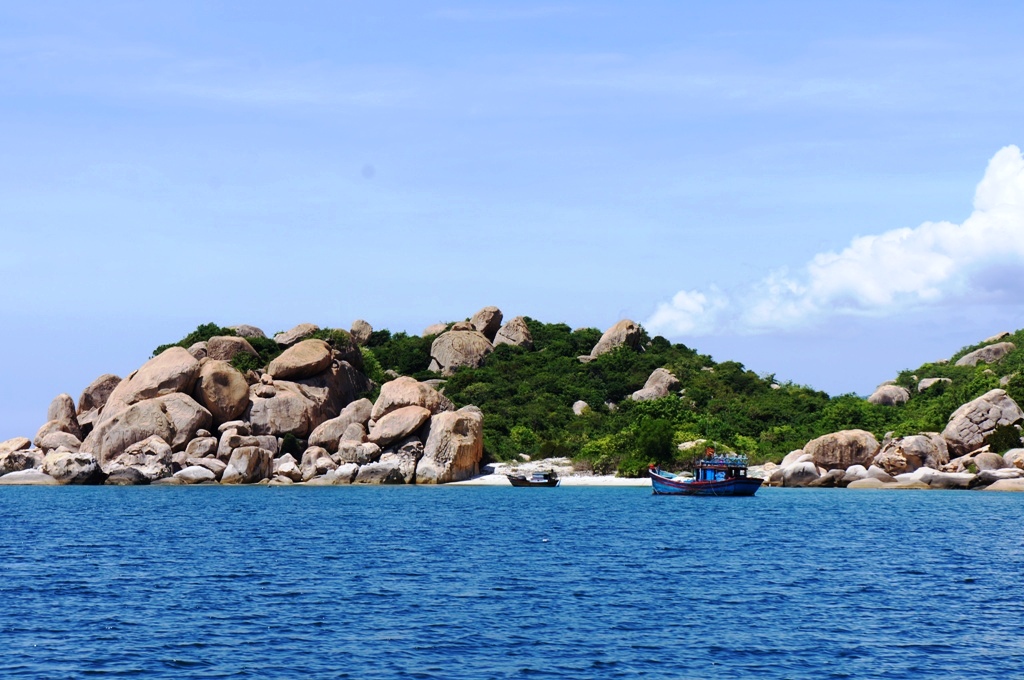 Binh Ba island is 60 km from Nha Trang and quite fresh in tourist map. The name "Binh Ba" comes from its position in Cam Ranh bay. The island plays a role as a screen in front of the bay mouth. As one of the places where welcomes the earliest dawn in Vietnam, Binh Ba attracts tourists with its unspoiled beauty.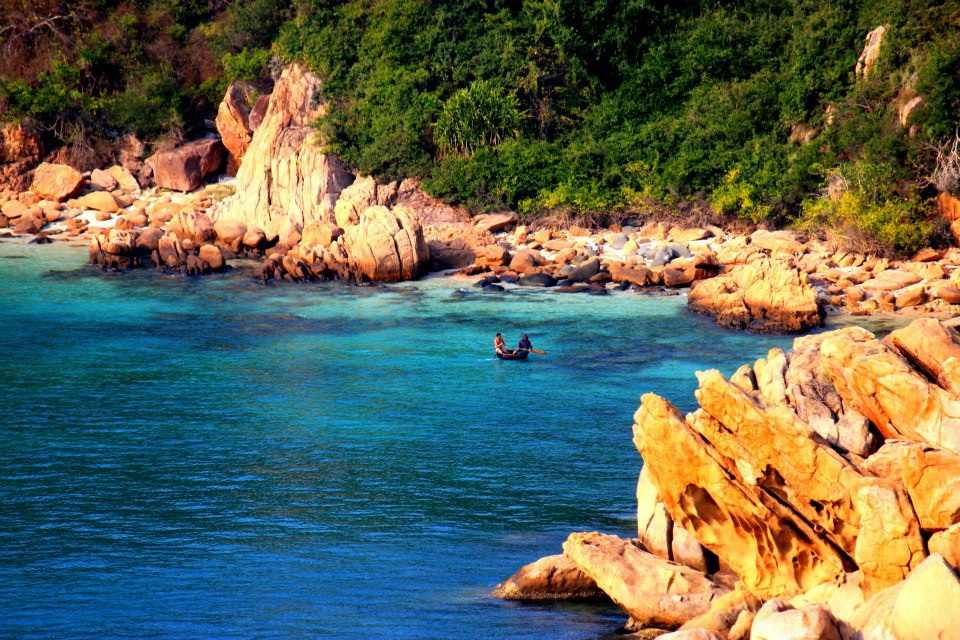 After 2 hour boat ride from Cam Ranh bay to Binh Ba, the tourists will have chance to admire the fascinating beauty of the nature with clean water and long-stretching white sandy beach, the sea in Binh Ba is not as blusterous as in Nha Trang but tranquil and rustic like the residents on the island.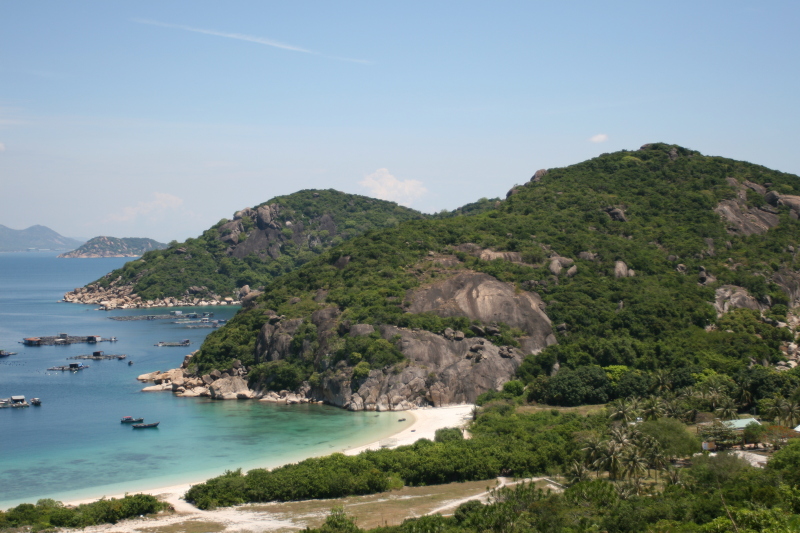 If Nom beach is picturesque, Chuong beach is a home to countless splendid coral reefs. The most interesting in Chuong beach is the existence of 2 parallel streamlines of hot and cold water.
The activity that interests most of the tourists when traveling to the island is coral diving. Being endowed with stunning coral reefs with low sea level and clean blue water, Nha Cu beach in Binh Ba is a perfect destination for coral diving or swimming with beautiful 7-color fish.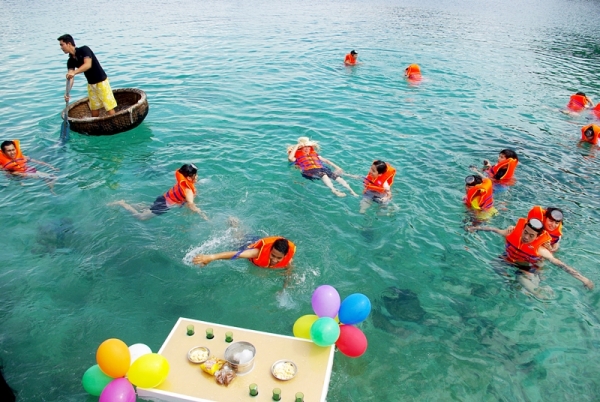 Besides, the adventurers could go along the mountain slope to explore abandoned vestiges such as emplacements, blockhouses… The nature lovers could walking along the beach to admire iridescent shells, undulating rocks, or vertical cliffs and several intriguing caves. If possible, you should go to the top of radar station to admire the panoramic view of Binh Ba island.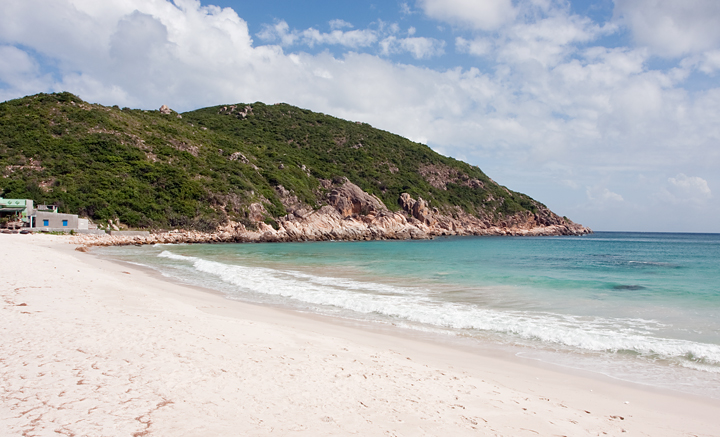 The island is attractive not only for its beauty of beaches but also the hospitality of the locals. Whenever and Wherever you wander on the island, you will also receive the invitation to  enjoy the fresh seafood at their house.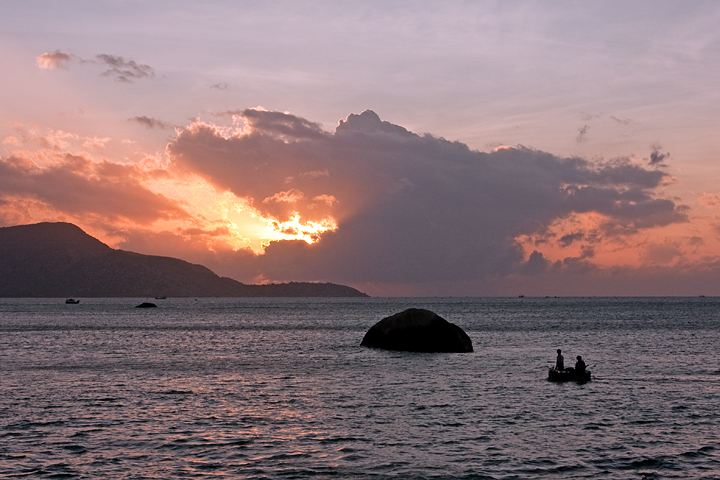 Besides the name "Binh Ba" and "Robinson desert island", the island is also called with a familiar name "Lobster" because this place is famous for big delicious lobsters. The Khanh Hoa people  have words " Hon Noi bird nest, Ninh Hoa duck, Binh Ba lobster, Dien Khanh dried deer to list the popular specialties in this place. Lobster in Binh Ba is processed into many rich dishes.