Located in Phong Nha-Ke Bang complex, Thien Duong (Heaven) cave was found in 2005 and regarded as the longest dry cave in Asia. This is really a not to be-missed destination in Quang Binh.
Lying in the Vietnam Central, Quang Binh is the narrowest province of Vietnam . However, it owns world-class heritage values of grottoes. In recent time, many big grottoes have been alternately discovered such as En cave, Phong Nha-Ke Bang grotto, Thien Duong grotto, of which Son Doong is the world's biggest grotto.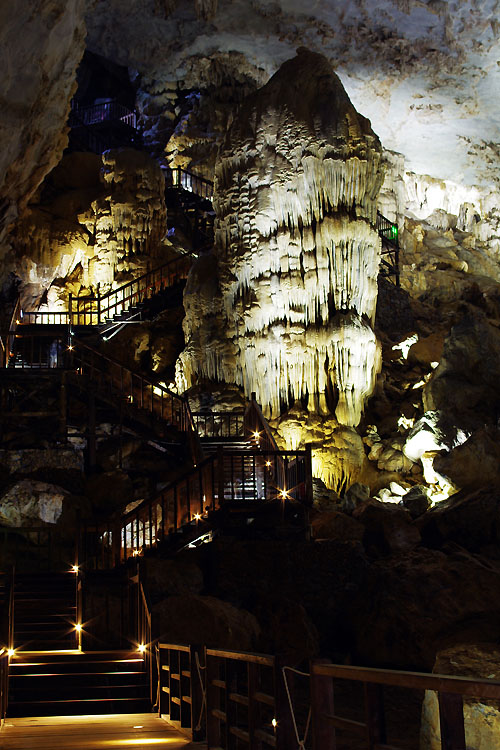 In addition, another bigger grotto has been found and under research. Still, PhongNha-Ke Bang and Thien Duong are the two only grottoes opened for public visit. The other grottoes are situated in abrupt terrains and thereby served for research only.
After about one-hour bus drive along Hochiminh road from Dong Hoi city's center, the tourists will come to the turning to Thien Duong grotto. From here, the 16 km long trail will lead the tourists to a parking place.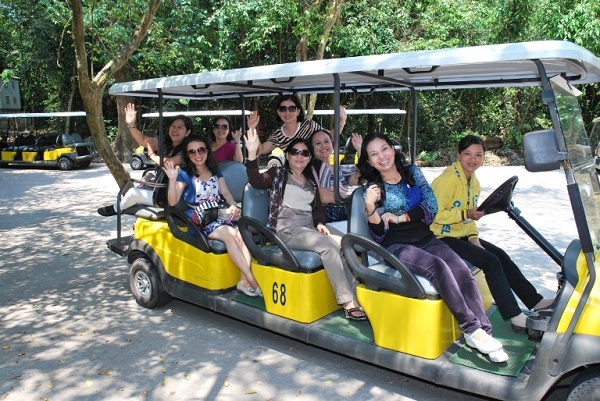 If you would like to go straight to Thien Duong grotto, the electric cars are always ready to drive you through a primitive forest of 2 km long with the price of VND 60.000/person. The capacity of  big car is 6 seats and the small car is 4 seats. Other while, if you would like to enjoy the pure fresh air in the green forest, walking through the forest would be a good choice for you. After conquering the forest, the tourists have to climb up 500 stone steps to reach Thien Duong grotto. Under the ground is giant rocks and stalactites in various shapes and states sparkling in the soft light of the bulbs around the grotto. The grotto's ceiling is similar to a huge dom with hundreds of stalactites falling like chandeliers. Each shape features a different look. The grotto get more extended when you go deep inside to open a whole vivid world in the ground.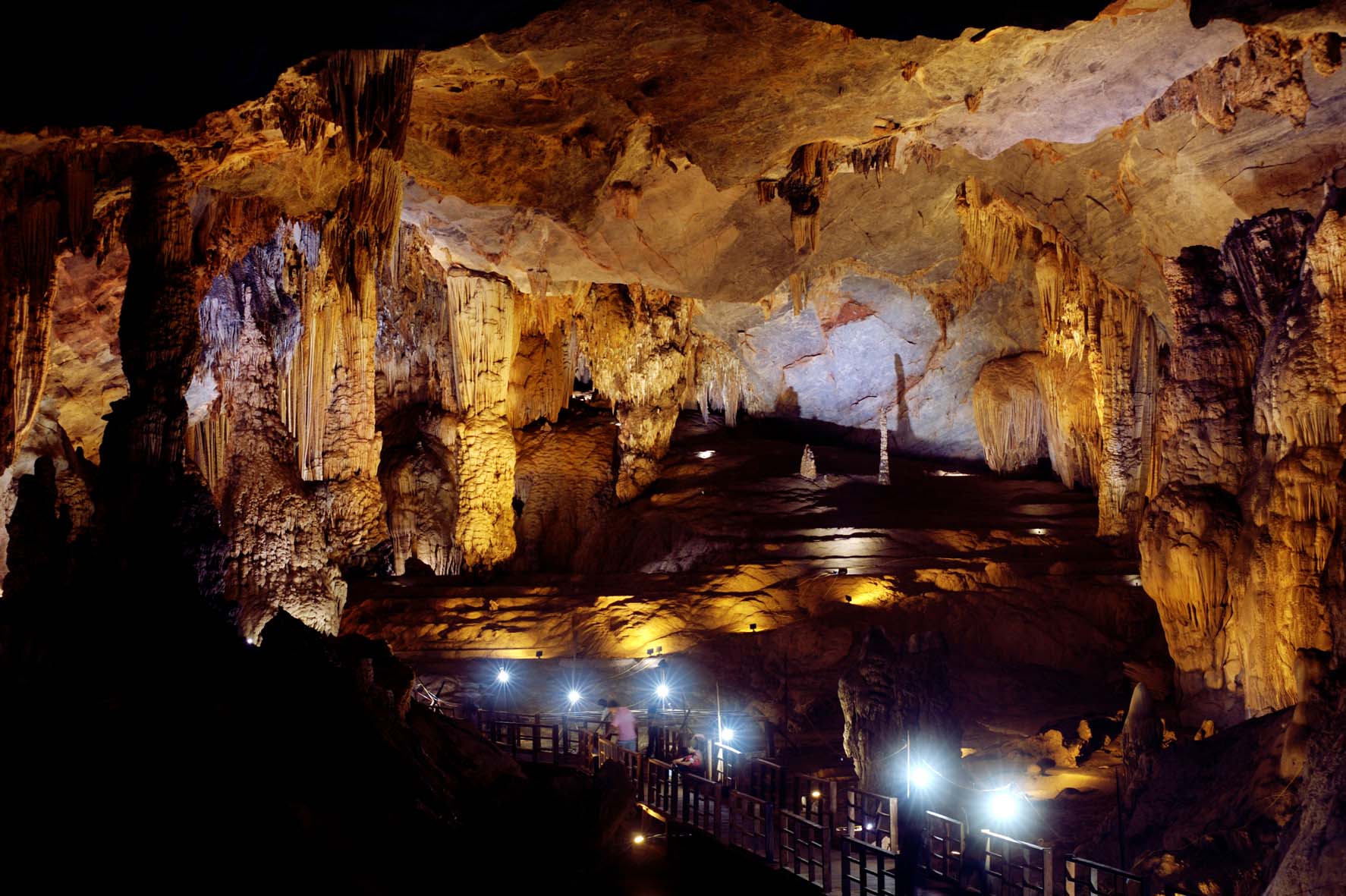 Thien Duong grotto was discoverd by a local namely Ho Khanh in 2005 and considered as the Asian longest dry grotto. The system of stalagmites and stalactites in the grotto is especially glistening and fanciful. In order to protect the grotto, the tourists are directed to follow wooden paths and not allowed to touch the stalactites. At present, the grotto only exploits 2 tourism products including visiting the cave for plain tourism and 6 km exploration for adventerous tourism program.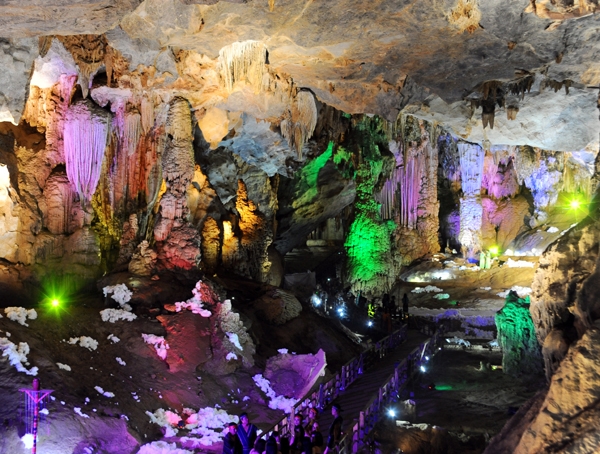 Thien Duong grotto is a form of ancient karst terrain that was constituted about 350-400 million years ago. It is located at 360 m high above sea level with 31.4 km long, 60 m high, around 30-40 m wide.
Entrance fee:
– Adults: VND 120.000/ticket/person
– The children who are 0.9 m to 1.3 m tall: VND 60.000/ticket/person
– The children who are under 0.9 m tall: free