Phu Quoc or "pearl island" is always on the top destinations of Vietnam not only for the fascinating landscape but also for the friendliness of the islanders. Here are the top things that any visitor should not miss to experience when they come to Phu Quoc Island in Kien Giang Province.
Related: Phu Quoc Island Travel Guide
1, Swimming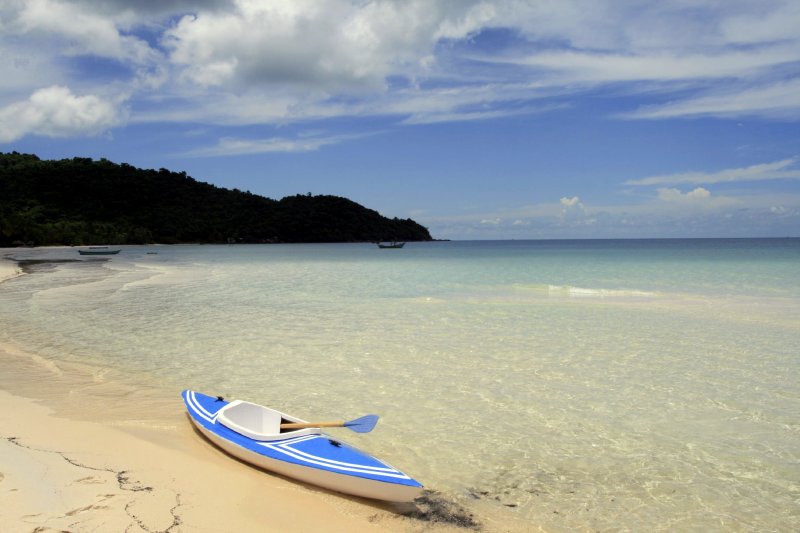 Having some of the nicest beaches in Vietnam, enjoying your time at Sao (Star) Beach, Khem Beach and Long Beach is the first thing to do before anything else. Sao beach is a perfect place for couples and family with its peaceful atmosphere and romantic landscape. From Duong Dong town, follow Nguyen Van Cu street to the south. Khem and Sao beaches are lying side by side on your right. The 15km-long Dai (Long) beach is on the other side is also a wonderful place to visit with its pristine beauty and natural yellow sandbanks. Other beaches are also very attractive with their own uniqueness. Ganh Dau in the far northwest of the island is new yet attracting many visitors. The beach is 0.5km long with blue and clean water and white sandy banks. From Ganh Dau you can see Kaoh Ses (Nang Ngoai) island and Ta Lon mountain in Cambodia soils.
2, Diving & Snorkeling 
The best time to dive around Phu Quoc is during the dry season, from October to April. Diving is available in the North-West or around the small archipelago, just south of An Thoi fishing village. Scuba diving is relatively new to Phu Quoc island, only having been recently introduced in 2002, so divers have the unique opportunity of discovering the marine life around the island for the first time, with many areas around the island still largely unexplored. The dive shops on the island offer a wide range of professional services including equipment sales, rental, diver training classes and speciality dive courses, one-day dives, multi-day packages, Discover Scuba Diving and Try Dive packages (supervised beginners diving).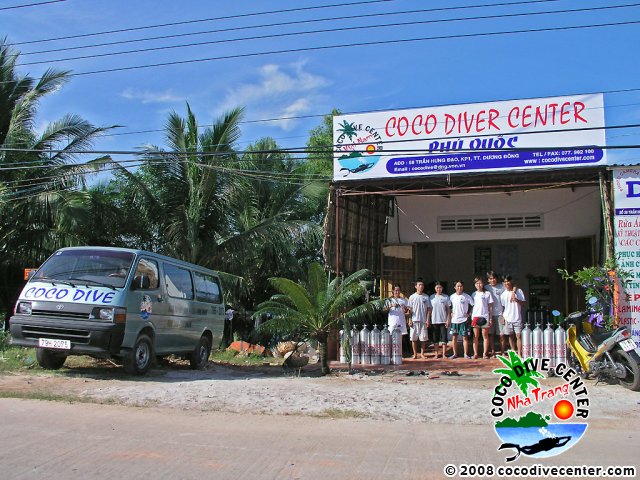 Address: 58 Tran Hung Dao Street, Duong Dong, Phu Quoc
Tel: 077 982 100
24 Hour Hotline: 0913 462 300 / 0914 468 200
Email: cocodive@dng.vnn.vn
Notes: set up originally in Nha Trang by an ex-French Navy Diver, Coco Dive has only been operating for a couple of years though offer a good range of services.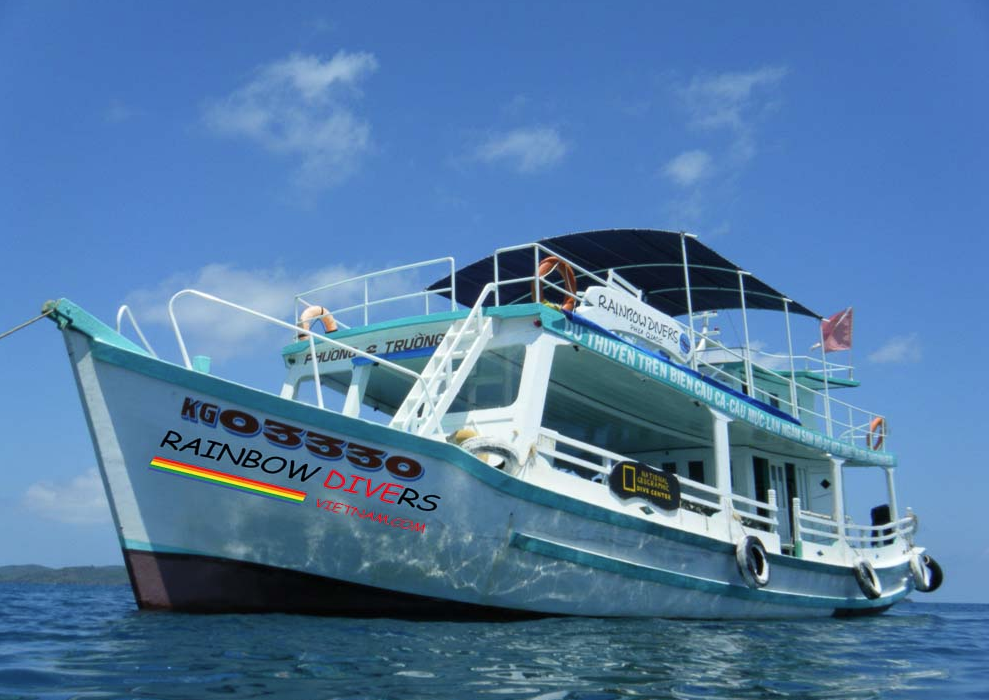 Address: Office is located on 11 Tran Hung Dao Street, Duong Dong or book through your hotel reception or visit the Rainbow Bar on Long Beach or the Rainbow Restaurant.
Tel: 0913 400 964
Web: www.divevietnam.com
Email: info@divevietnam.com
Notes: the longest established, most experienced and probably the most professional operator on Phu Quoc, that is PADI compliant, supports Project AWARE and demonstrates an Eco-friendly approach to all diving in Vietnam. They only operate in the dry season when diving is at its best.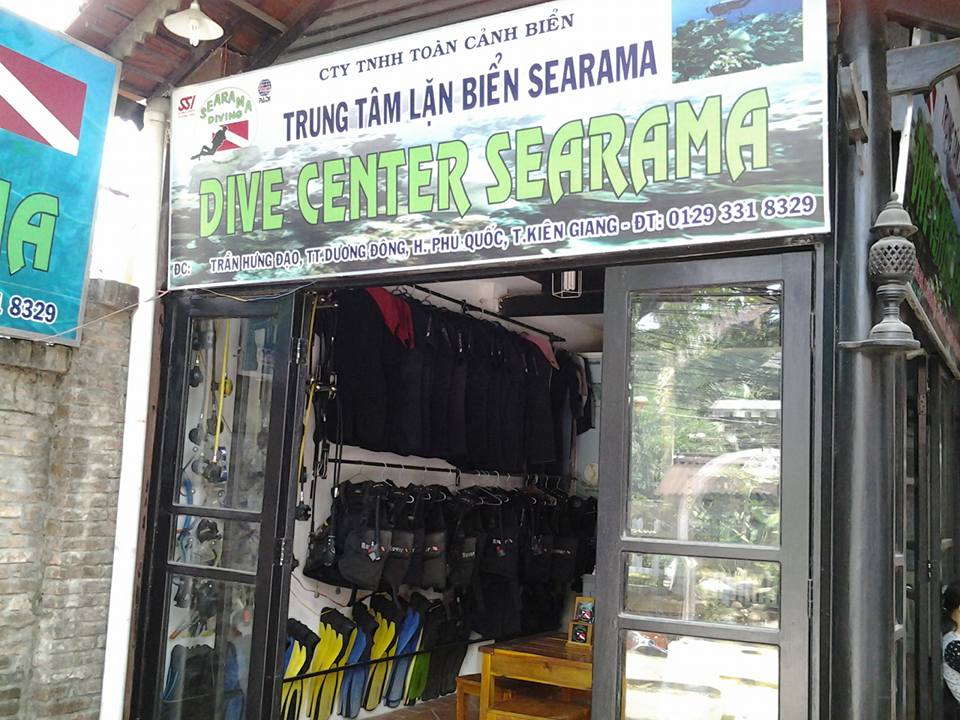 Address: 91 Tran Hung Dao Street, Duong Dong or 14 Tran Hung Dao St, Duong Dong
Tel: 077 399 4577 / 077 329 1679
Fax: 077 399 4578
Web: Facebook
Email: searama@hotmail.fr
Notes: recently established dive operators that offer many services.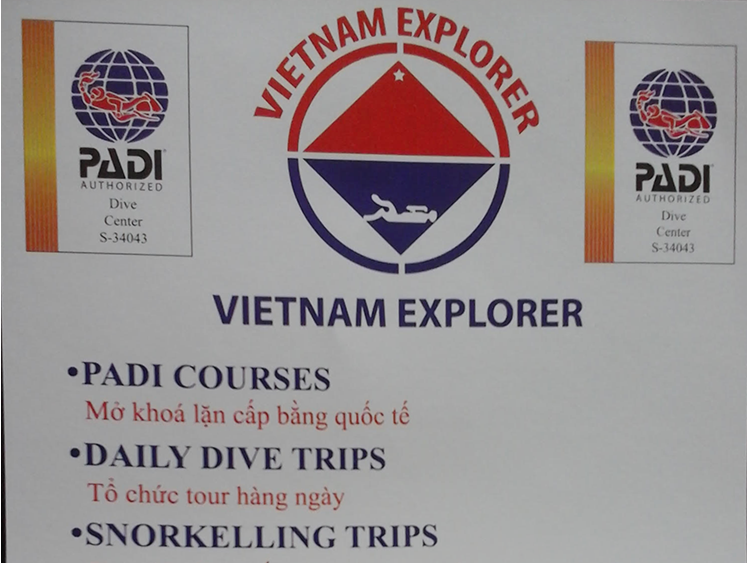 Address: 36 Tran Hung Dao Street, Duong Dong, Phu Quoc
Tel: +84 169 533 3727
Web: http://vietnamexplorerdiving.net/ 
Email: minhdao_25@yahoo.com 
Notes: local operator that tends to venture a little further afield than other operators and they are open all year round.
Address: Tran Hung Dao st. Duong Dong town, Phu Quoc Island.
Tel: +84 969 687 928 or Mr Tom: +84 946.441.532
Web: http://www.phuquocsunny.com/
Email: sunnyphuquoc@yahoo.com
Note: They have 11 trips and 2 out of them are snorkelling tours
Address: 143 Tran Hung Dao street, KP 7, Duong Dong Town, Phu Quoc Island, Kien Giang province, Viet Nam.
Tel: 0948 222 111
Web: http://www.johnsislandtours.com/
Email: phu-quoc-islandtours@hotmail.com
3, Fishing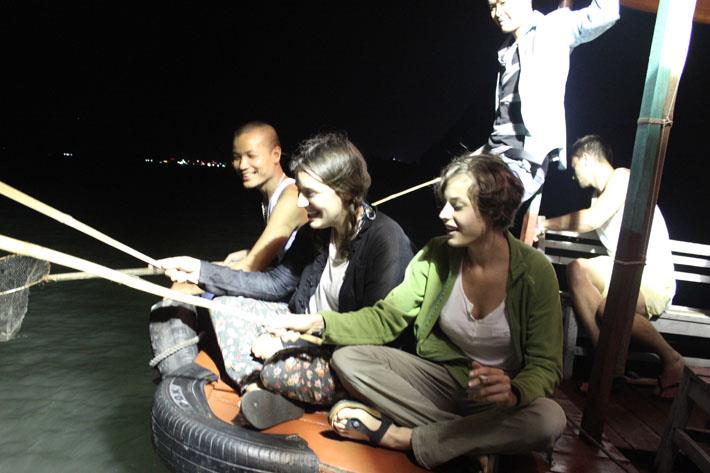 Phu Quoc is the ideal place for a spot of fishing with and there are plenty of opportunities to sit back and relax. The easiest and most straightforward approach is to join one of the many tours that include fishing around the north or the southern An Thoi Archipelago.
Famous Tony Snorkeling/Island Tours
Tel: 84 0913 197 334
Email: info@tonyanh.com
Notes: local operator that can organize private or group island tours, or snorkelling day trips starting from US$17/person. Tony is known for his Al Pacino accent.
Tel: 84 0919 107 086 / 84 0982 107 086
Email: info@johnsislandtours.com
Notes: Local operator that offers snorkelling day trips, fishing trips and custom tours around the island
4, Hiking
Phu Quoc is gifted with 99 mountains from north to south with primaeval forest which is just the perfect place for hiking and climbing. The nature lovers can't turn away from the exciting tours to explore the park. Majority of the park is accessible with three major trails which are suitable for everyone.
Ganh Dau Trail: easiest and most popular, near Ganh Dau village off Suoi Cai road. The entrance is clearly seen, you can explore either by foot or by motorbike. The 5km-long trail is one way which means you have to come out by the same way you came in.
Phu Quoc National Park Trail: is a narrow single trail located near Bai Thom. This trail is also easy and covered in green with both low and tall trees and it would be really nice to walk in early morning.
Rach Tram Trail: is located in Rach Tram village. The trail will take you to many sections of the national park to witness the richness of wildlife.
If you want to try with more difficult spots, there is Mount Heaven – the second highest mountain of the island and Mount Chua – the highest peak. These sites would take you 3,5 to 4 hours to conquer.  Waterfalls and streams are also an interesting places to spend your time.
5, Jeep Tour
Address: Ong Lang Beach, Phu Quoc Island, Vietnam
Tel: (+84) 946 751 459 – Thomas Tran
Web: http://www.phuquocjeeptour.com/
Email: phuquocjeeptour@gmail.com
Phu Quoc Jeep Tour is the first brand to offer and organize tours on Phu Quoc island by jeep, established in 2014. They have 3 special private jeep tours discovering the north, the south and the whole island. You can design your own tour or rent the whole jeep for yourself. Phu Quoc jeep tour also offers many other services like fishing tours, daily land tours, boat trips and city tour. Visit the main site to have more information on the itineraries and the prices.