Not only 2017 but for more years to come in the future, we will always be thankful and treasure every single of our customers all over the world. Vietnam Visa Easy would like to offer to all our beloved business visa applicants the new prices for all visa types. Please notice that all visa applications submitted from 1st January 2017 are eligible for this program.
1. Short-term business visas
With the four short-term business visa types, all customers will enjoy a $10 discount.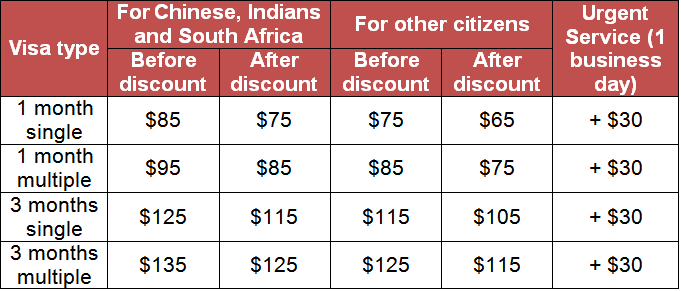 2. Long-term business visas
a. Indian, South African and Chinese passport holders will enjoy a $61 discount on 6 months multiple entry visa and a $71 discount on discount on 1-year multiple ones.

b. For Asians, Europeans, and Latin-Americans, a $21 discount on 6 months multiple entries and a $31 discount on 1-year multiple ones. US citizens will enjoy a $30 discount on 1-year multiple entry visa.

The 6-month multiple-entry business visa for US citizens is costed at $220.
For more information on Vietnam business visa and business scene in Vietnam, please click here. And to know more on our visa fee structure and other extra fee services, please click here.
If you have any concern about getting Vietnam visa, please feel free to contact us at hotline +84 966.53.93.63 or support email:  support@vietnamvisa-easy.com or skype: vietnamvisaeasy.
We sincerely wish you a happy new year.