The Vietnamese government has approved the extension policy of Evisa program. Accordingly, citizens of 46 countries are allowed to enter Vietnam with Evisa until 2021.
Electronic visa was launched on February 1, 2017, allowing citizens from 40 countries to apply for a 30 day, single entry visa for tourism-related activities, with the expansion of 6 more cities in the following year.
Until August 31 this year, more than 241,000 visitors have entered Vietnam with E-visas, according to Vietnam National Administration of Tourism (VNAT).
The Evisa is a 10-minute simple online procedure. Applicants are required to complete an application form on the website of the Ministry of Public Security and pay 25 non-refundable visa fees online.  After 3 processing days, applicants access the website again to get a visa using a code provided at the time of application.
Evisa is accepted at eight international airports, 13 international land borders, and 7 seaports across the country.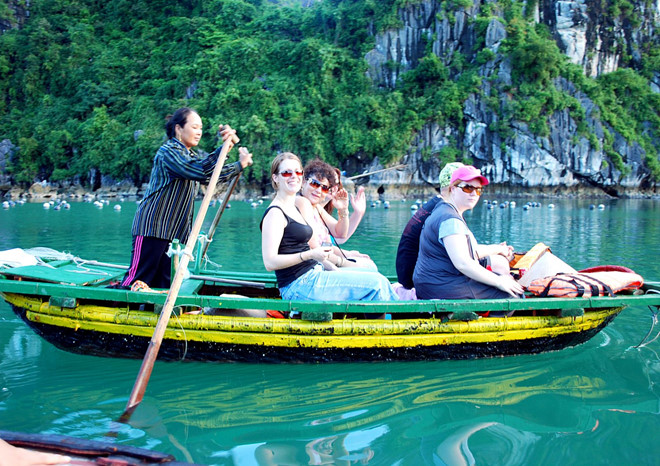 Earlier, Vietnam had approved to extend visa exemption for 5 European countries including France, Germany, Italy, Spain and the U.K. for another three years, allowing citizens of the countries to stay in Vietnam for a free visa for 15 days regardless of passport types and travel purposes.
The statistics show that the number of European arrivals to Vietnam is 720,000 in 2015. In 2016, the number rose to 855,000 arrivals. In 2017, Vietnam received 1,5 million tourists from Western Europe.
The extension of Evisa and Vietnam visa exemption is expected to bring more visitors to Vietnam.  The green industry hopes to welcome 17-20 million foreign visitors and gain $35 billion per year by 2020, contributing 10 per cent to the country's GDP, compared to the current 7.5 per cent.